2015-10-09/17 Skyak Adventures, Isle of Sky - Scotland
2015-10-09/17 Skyak Adventures, Isle of Sky - Scotland.
Danish / English: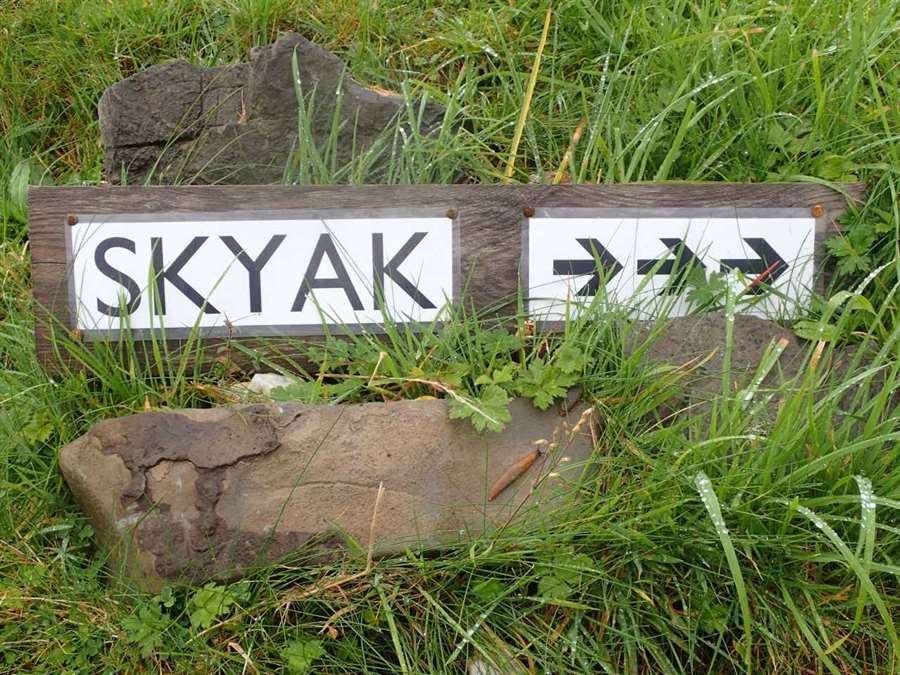 - Den gang gik turen til, Gordon Brown, Skyak Adventures,på Isle of Skye i Scotland.
- This time the trip was to Gordon Brown, Skysk Adventures on Isle of Skye, Scotland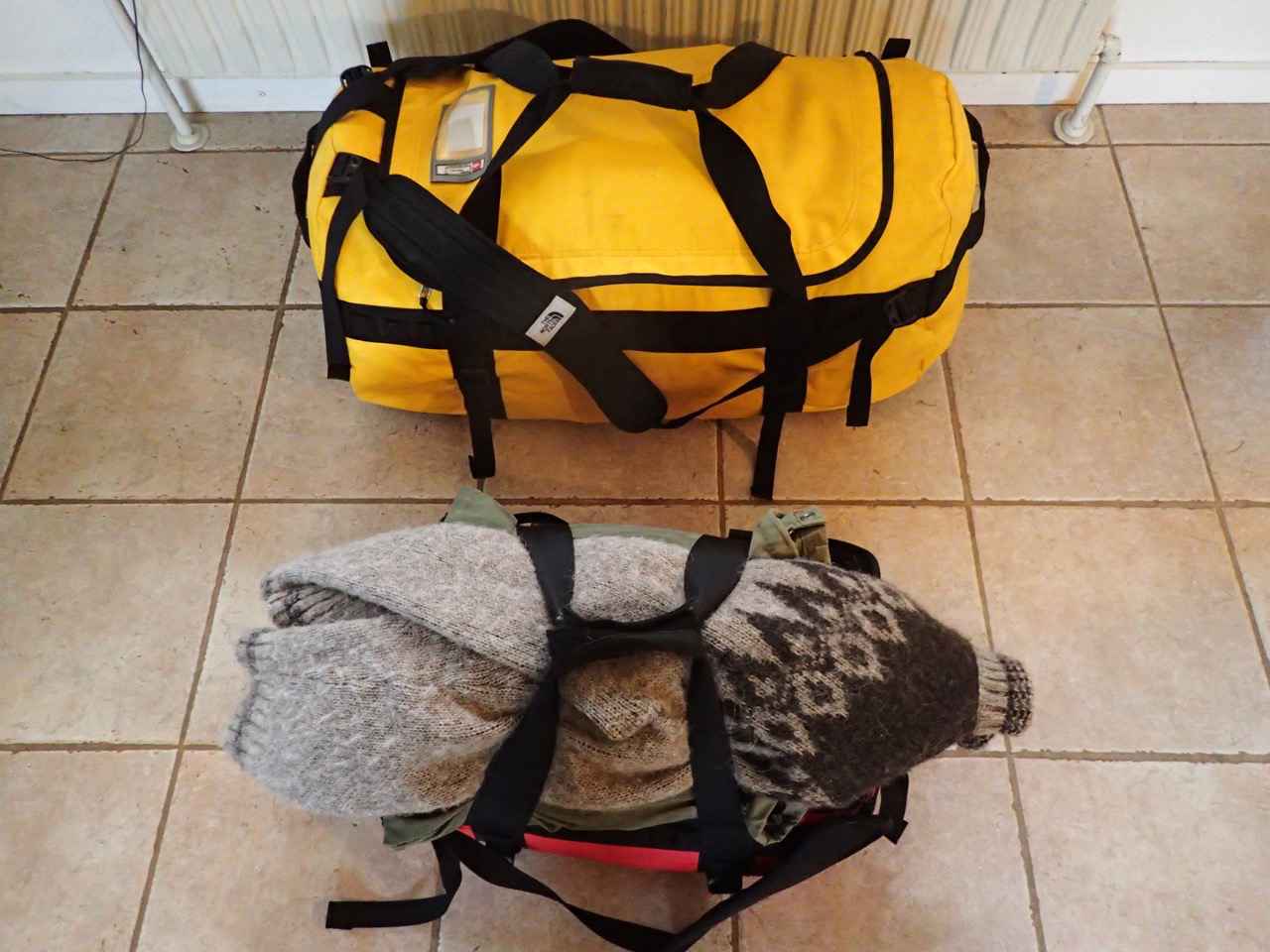 - Pakket og klar til afgang.
De sidste par dage var blevet brugt på
forberedelser, kontrol af grej, tidevands tabeller, set på sørkort, og søge alverdens relevante informationer.
- Packed and ready to go.
The last few days had been used to
preparations, control of equipment, tide tables, looking at maps and charts, and seek all sorts of relevant information.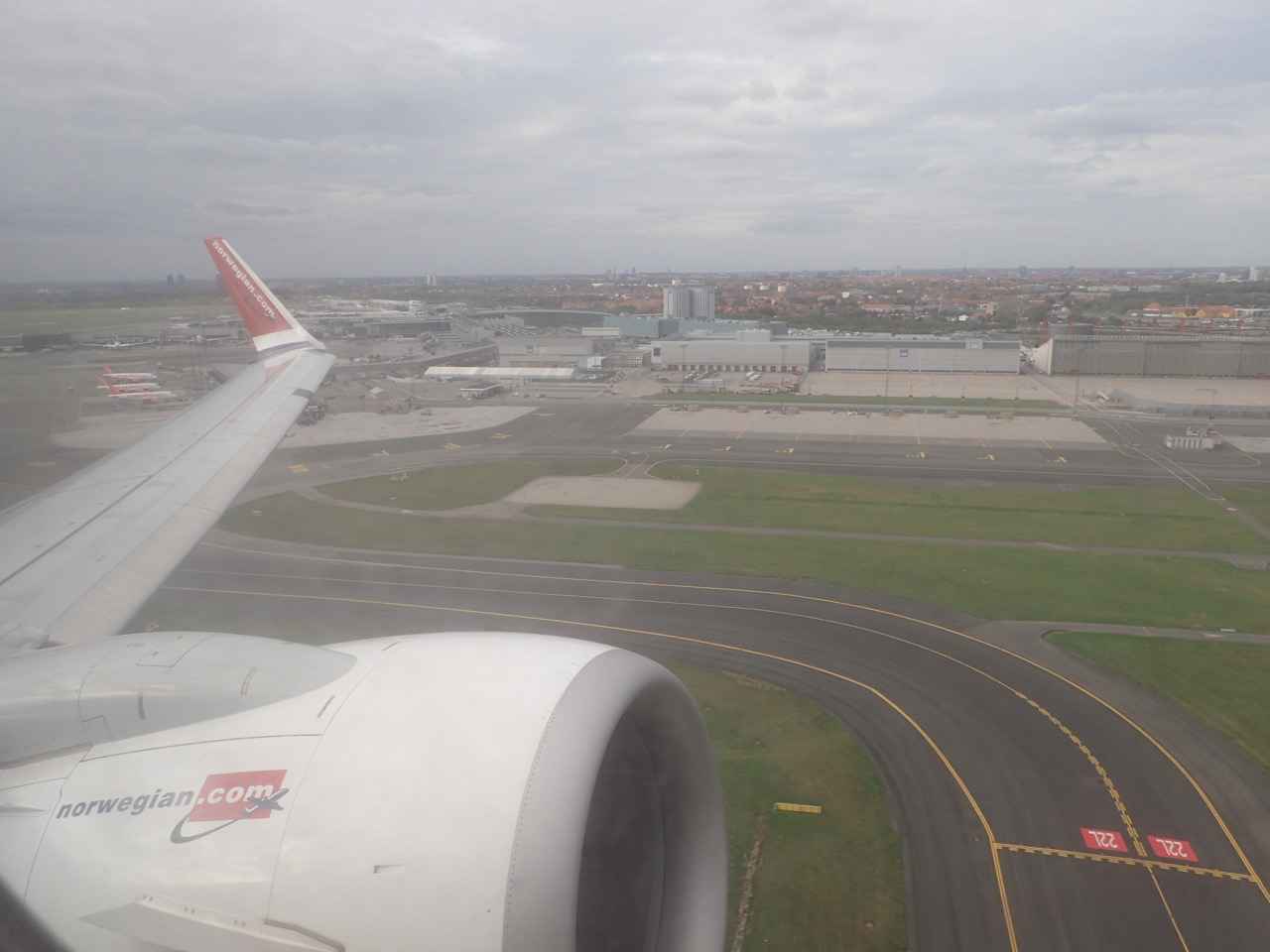 - Afgang, CPH - næste stop ville være Edingburgh, Scotland.
Sommerfugle, forventninger og spændingen om de næste dages udfordringer var med i flyet.

- Departure, CPH - next stop Edinburgh, Scotland.
Butterflies, expectations and excitement about the next days was also on the airplane.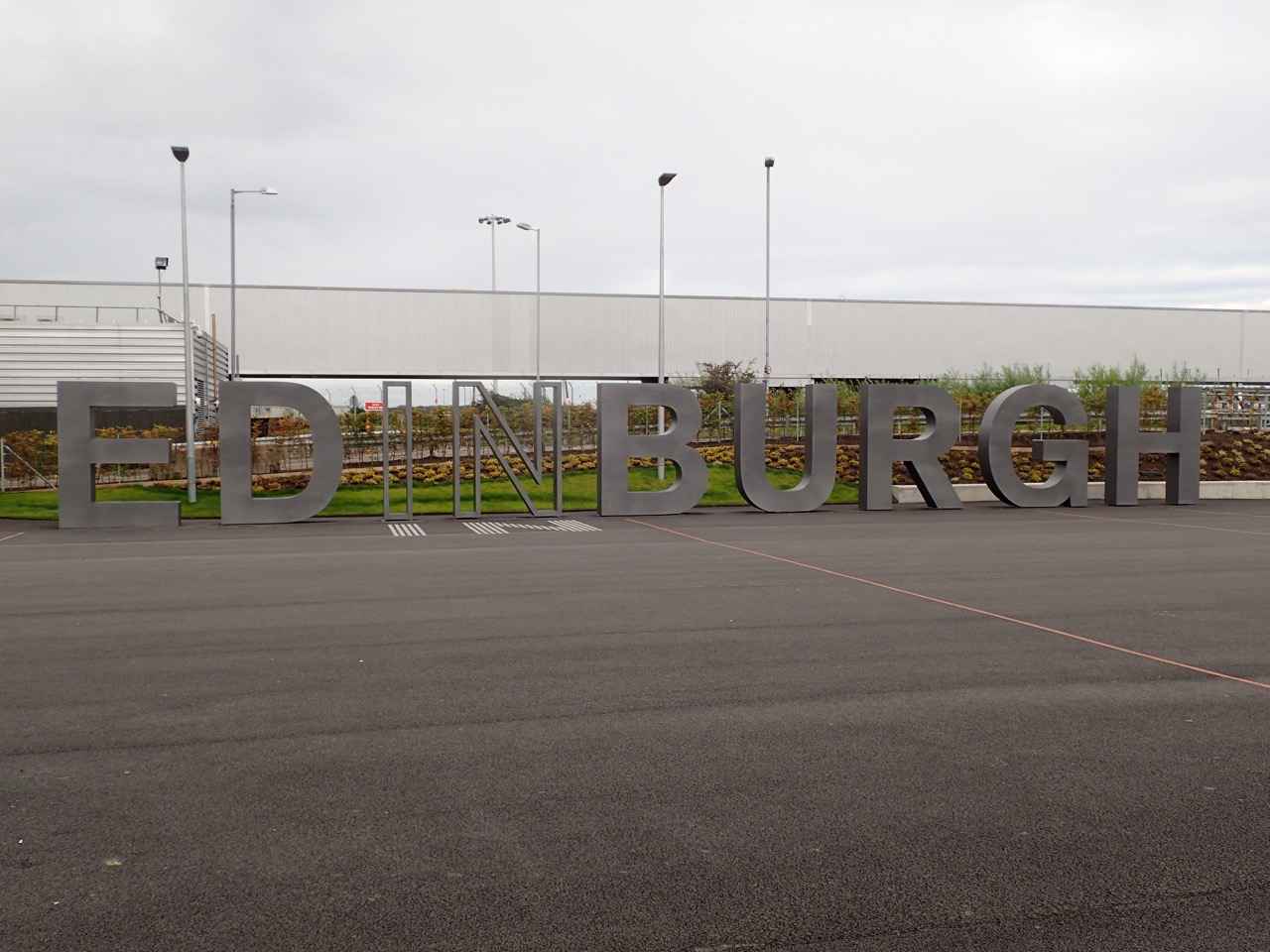 - " Hjemme i Scotland ", nu skulle bilen hents, og så op til Skye.

- " Back home in Scotland ", then I had to pick up the car, and then up to Skye.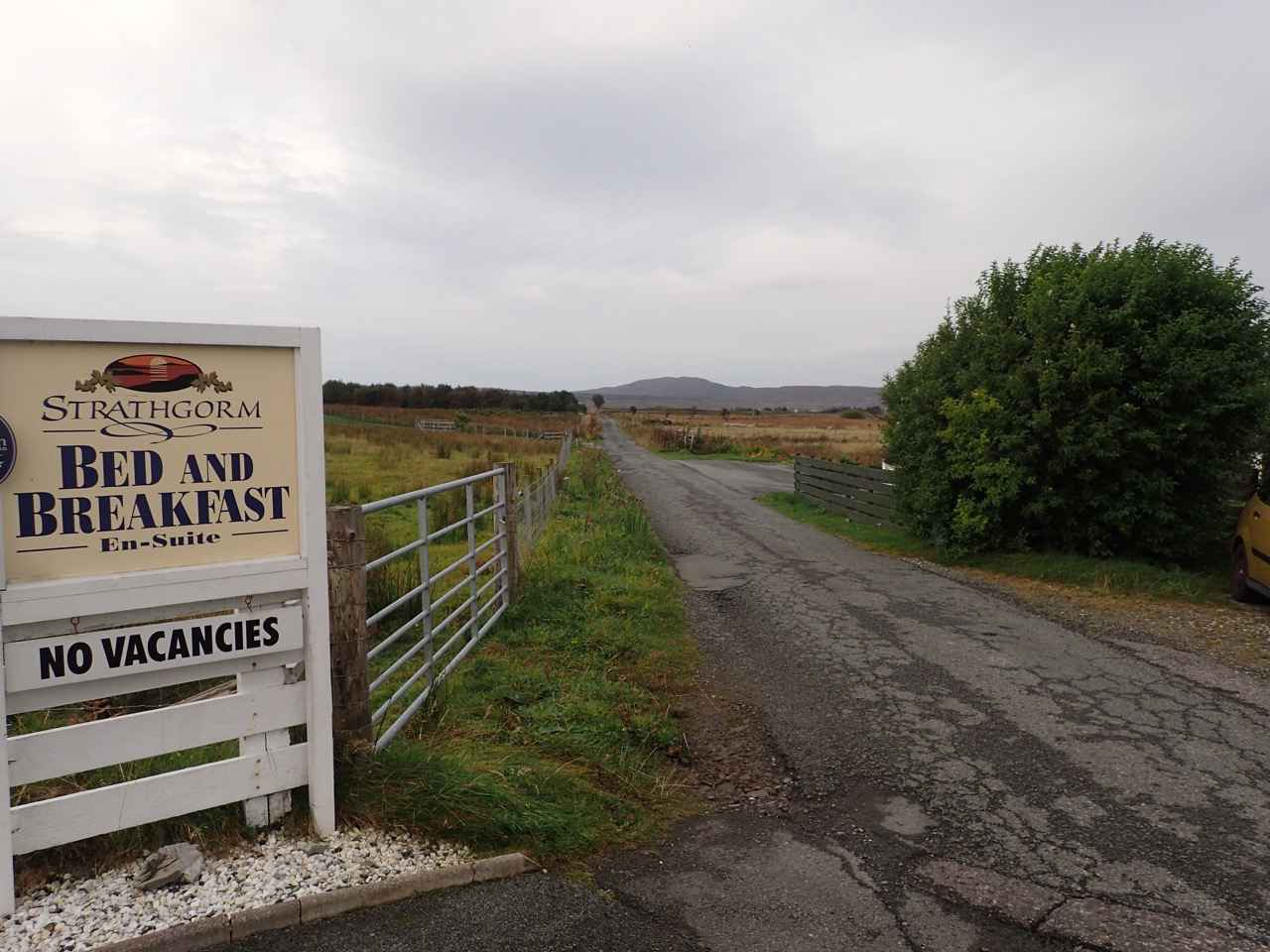 - Efter en fin kører tur gennem et fantastisk landskab, med søer, floder, bjerge og hyggelige små byer, var jeg kommet til Skye.
- After a nice drive through a fantastic landscape, with lakes, rivers, mountains and lovely small towns, I came to Skye.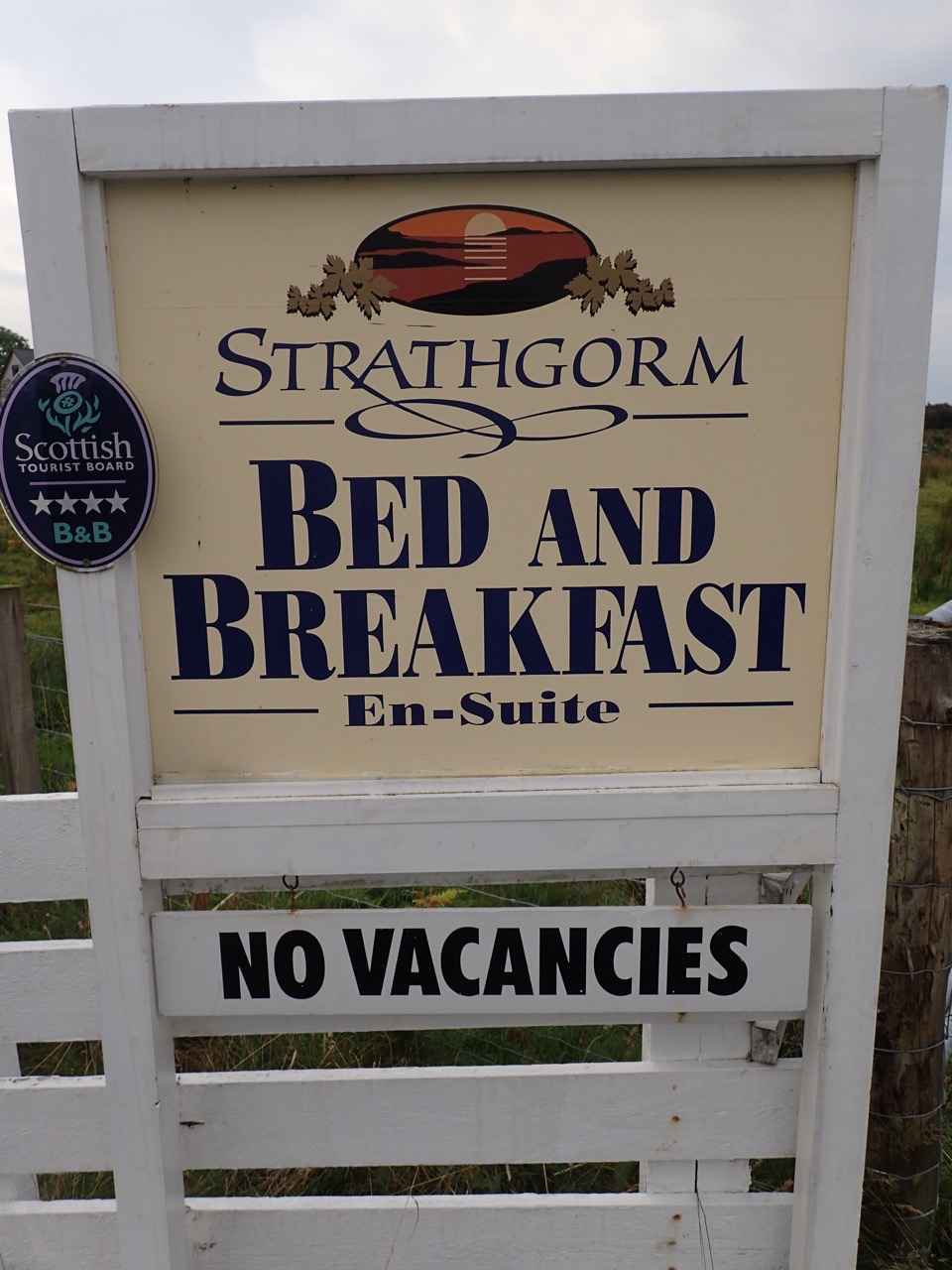 - Da jeg var på Skye anden gang, havde en god ven fundet dette dejlige B&B, så der skulle jeg bo igen. http://strathgorm.co.uk
- When I was on Skye the second time, a good friend had found this lovely B & B, so I had to stay there again. http://strathgorm.co.uk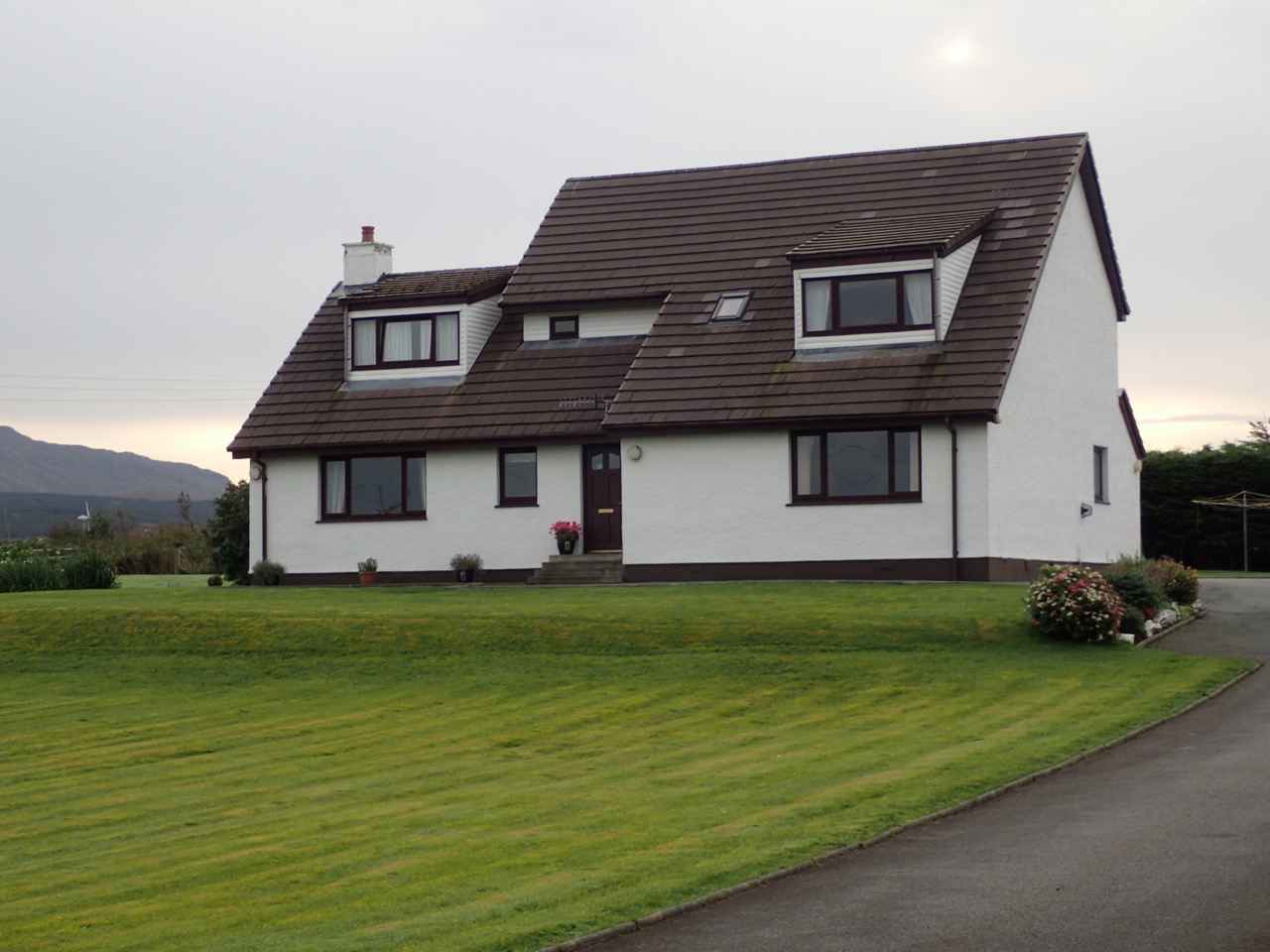 - En dejlig velkomst og gensynsglæde, som at komme hjem efter langt tid væk. Dejligt at være hjemmes hos min " Skotske mor " igen.
- A lovely welcome and happy reunion, just like coming home after long time away. Good to be home at my "Scottish mother" again.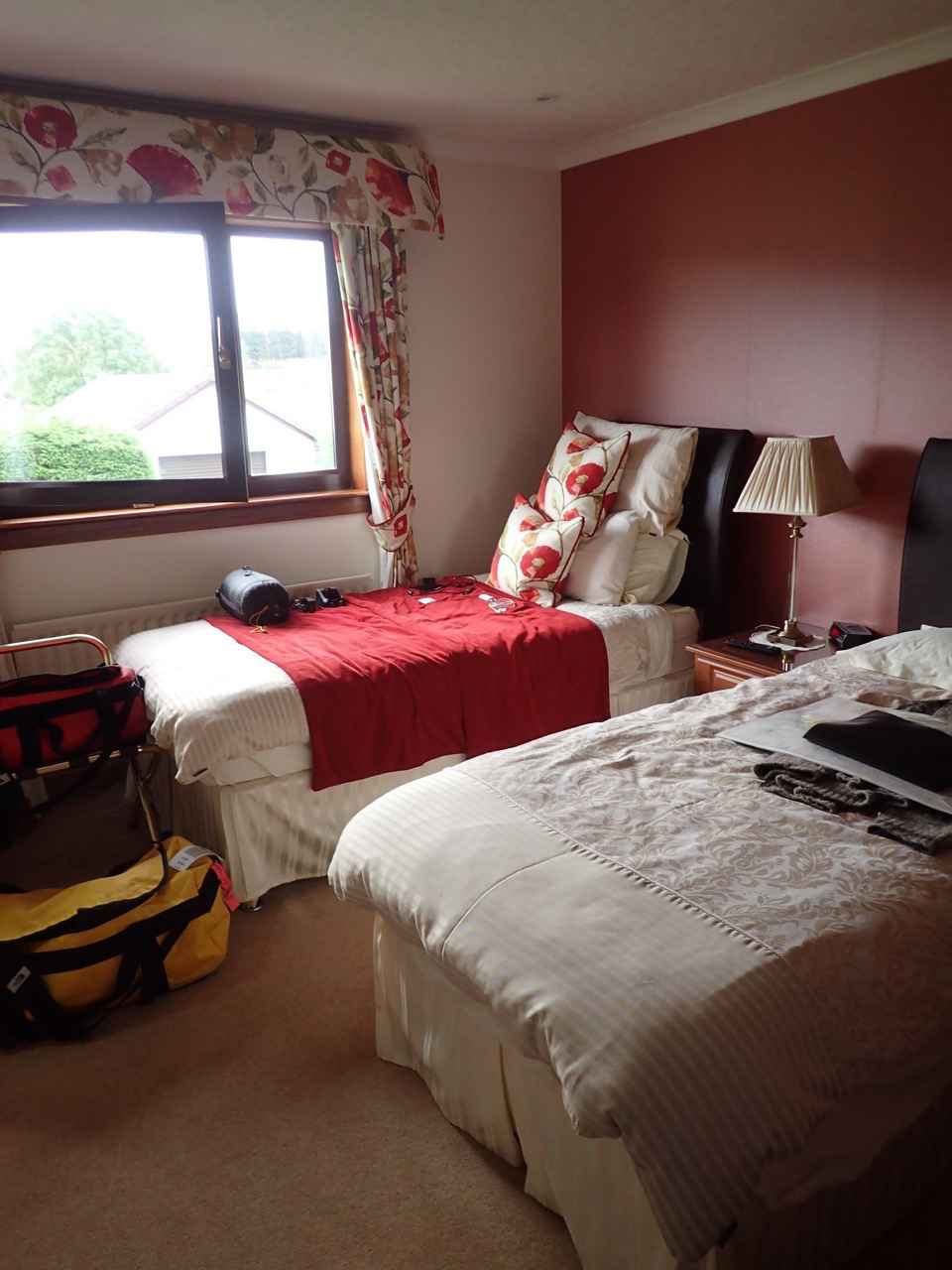 - Efter en kop the ( kaffe til mig ) og lidt hurtig opfriskning af
tiden siden sidst var det tid til at komme op på mit værelse.
- After a cup of tea (coffee for me) and a quick refresher of what had happened lately, it was time to get up to my room.
- Alt er fint og rent, som altid.
- Everything is fine and clean, as always.
- Badeværelset.
- The bathroom.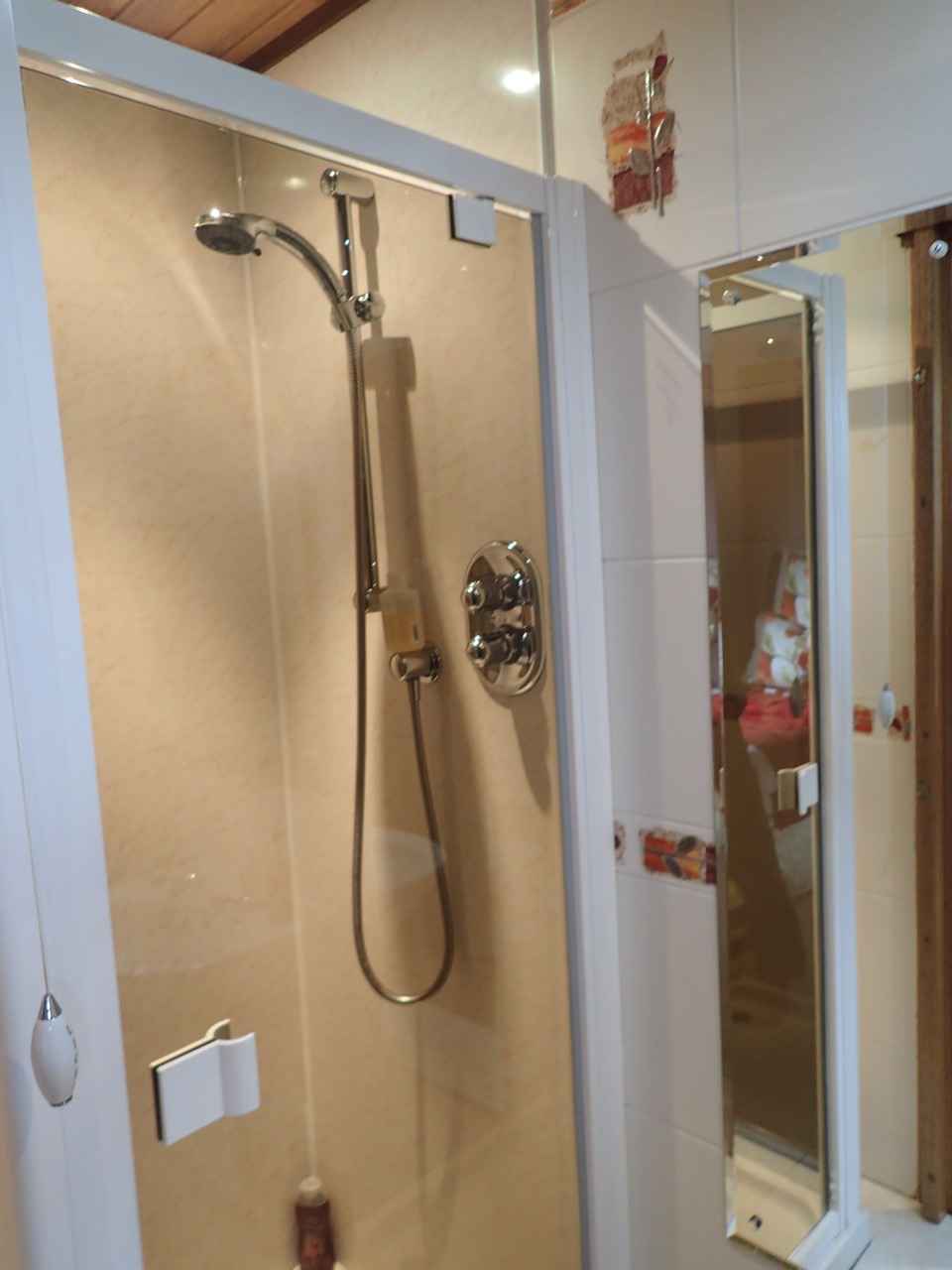 - Efter en dejlig nats søvn, morgenmad - en stor tallerken med æg og bacon, naturligvis, så var det tid til at komme ud og se på vandet.
- After a wonderful night's sleep, breakfast - a large plate of eggs and bacon, of course, it was time to get out and have look at the water.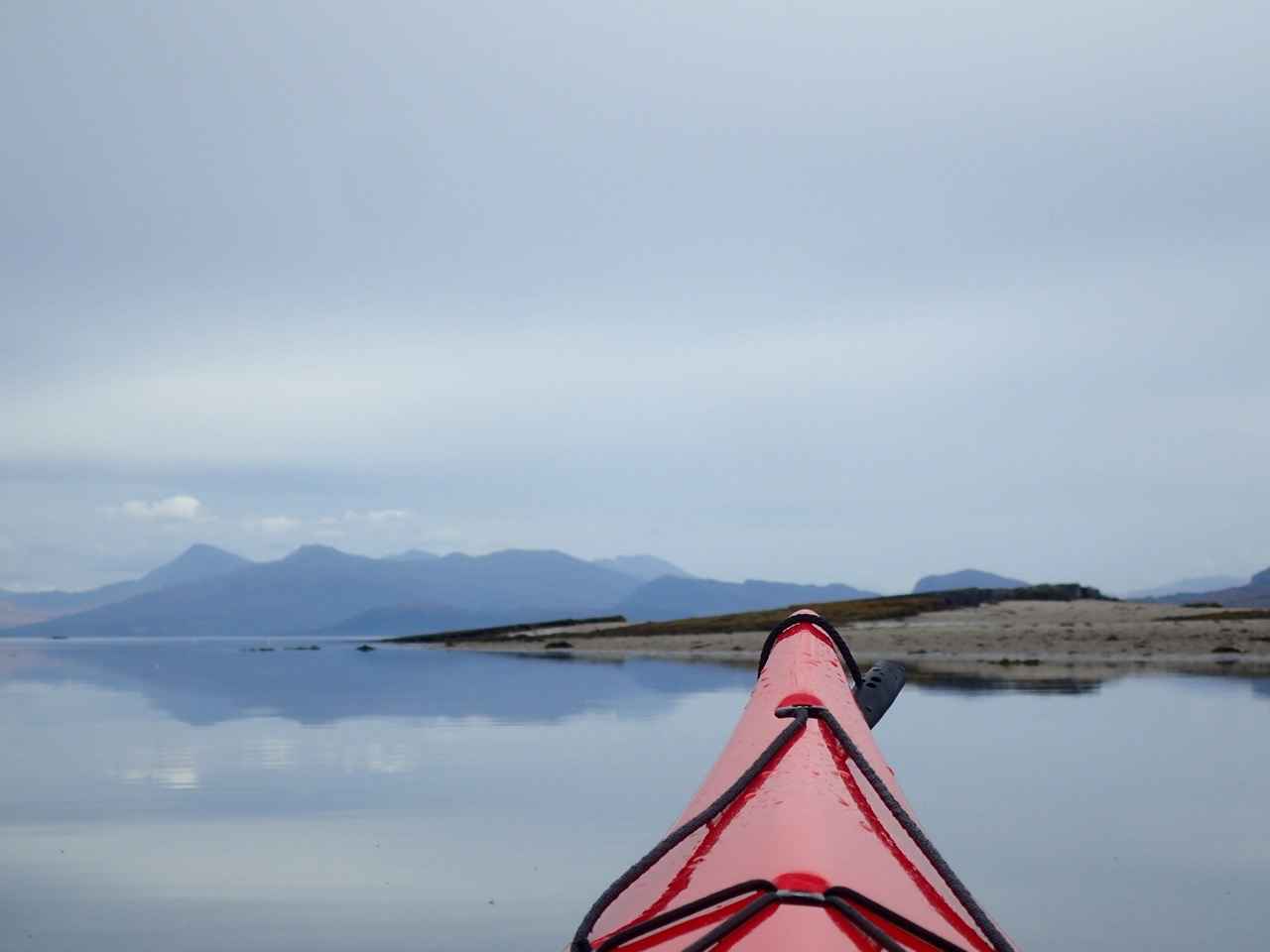 - Jeg havde fået lov til at låne en kajak af Skyak -www.skyakadventures.com.
Ingen vind men lidt strøm var alletiders til at tage en prøvetur, både for at lære kajakken lidt at kende, og samtidig få en føgelse for vandet.
- I had been borrowed a kayak at Skyak -www.skyakadventures.com.

No wind but a little tidal float, was good conditions to take a test drive, both to get a feel for the kayak, and to get a feeling for water.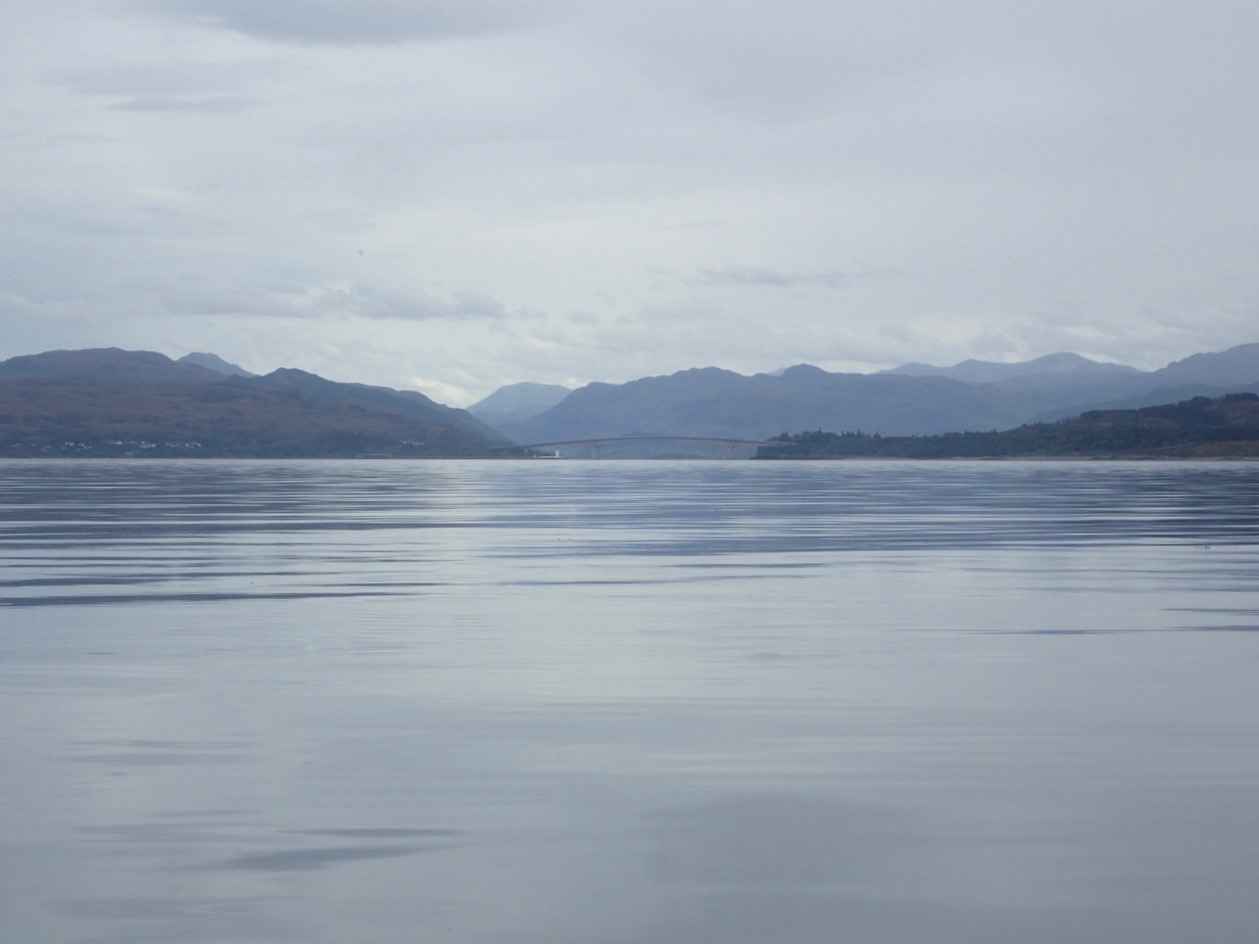 - Vest for Skye Bridge, som kan anes i baggrunden.

- West of the Skye Bridge, seen in the background.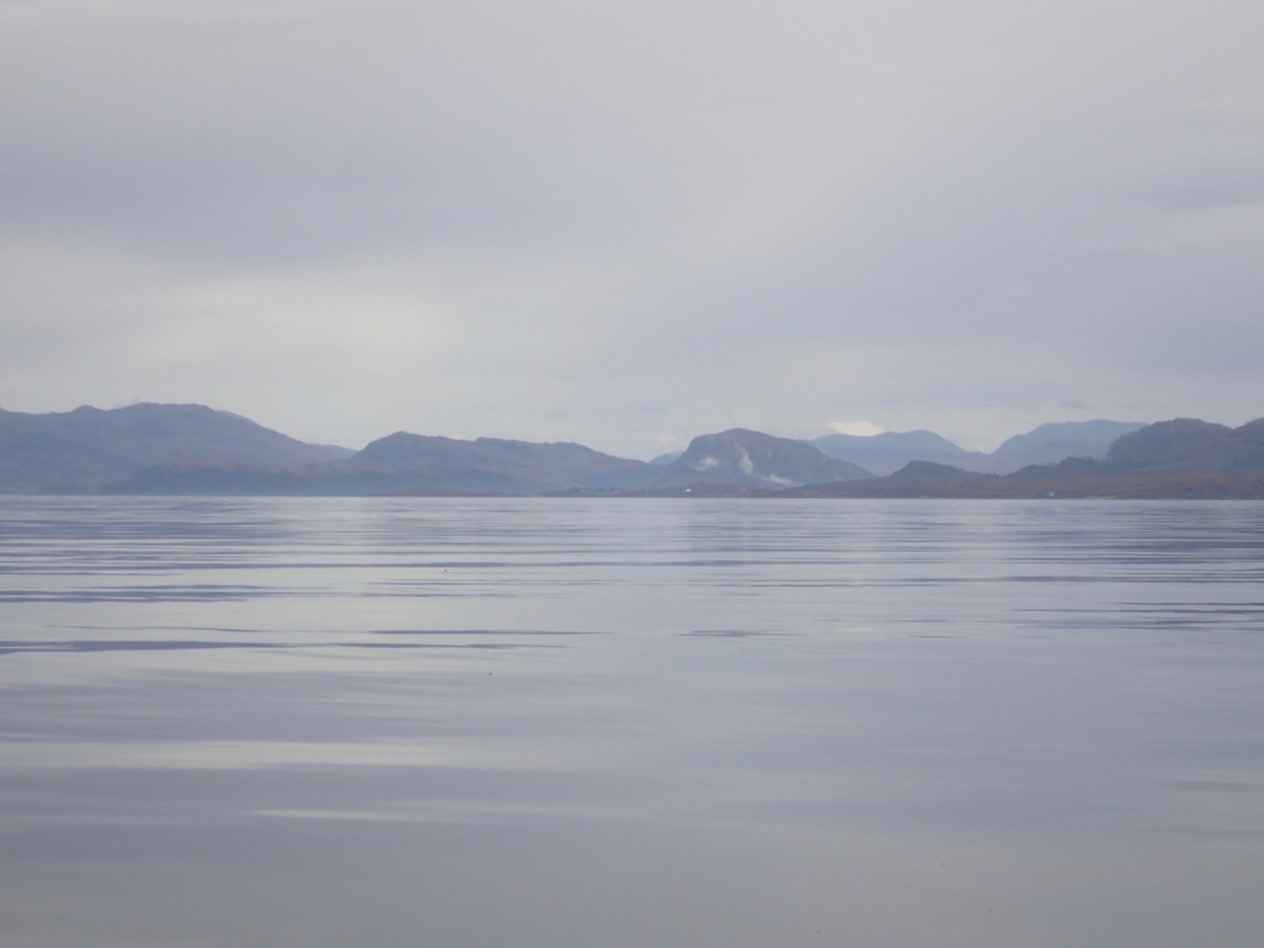 - Et helt fantastisk sceneri, Isle of Skye er mit Nirvana.


- A fantastic scenery, Isle of Skye is my Nirvana.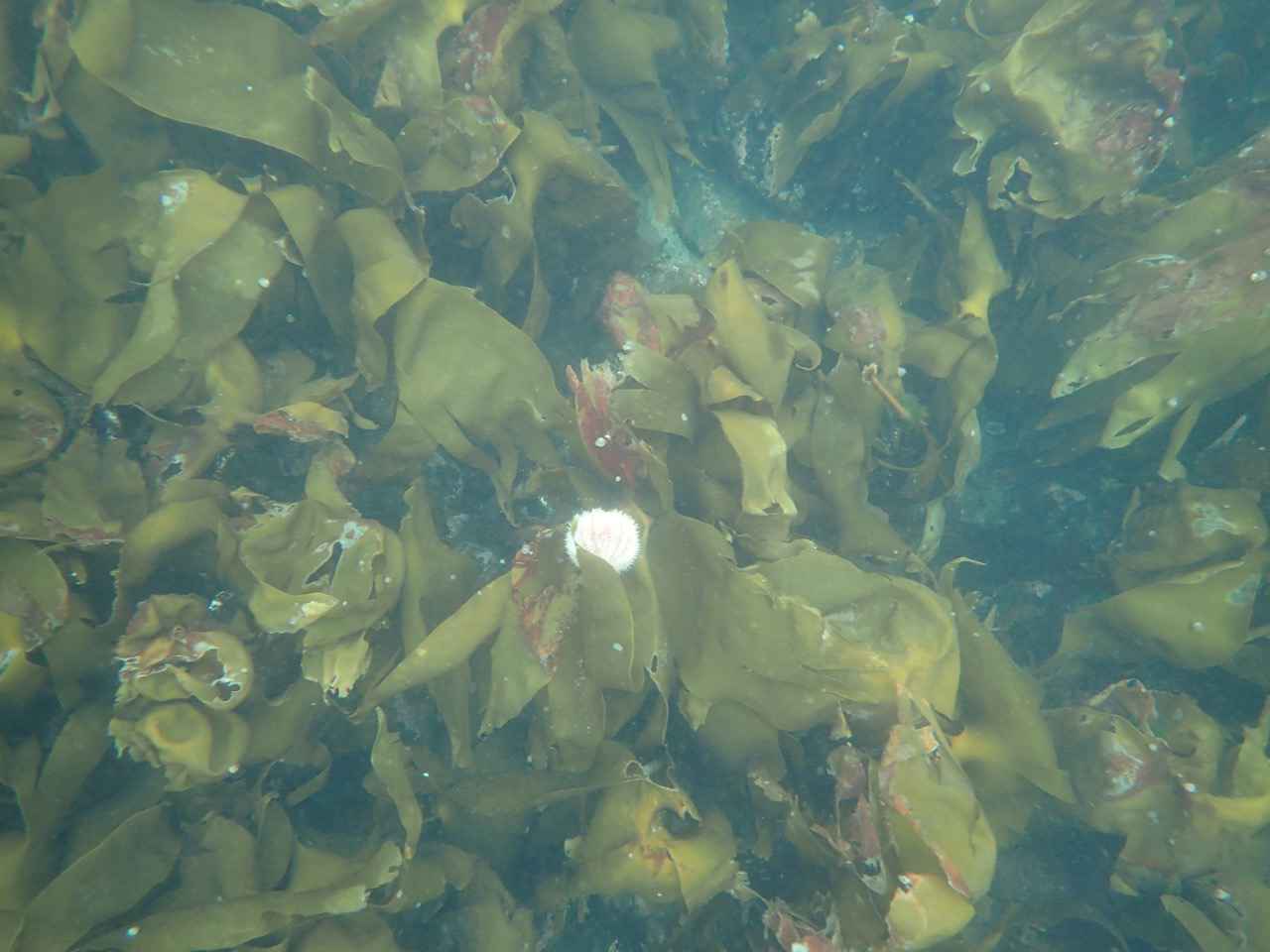 - Vandet er utrolig klart, man kan se mange meter ned.



- The water is incredibly clear, you can see several meters down.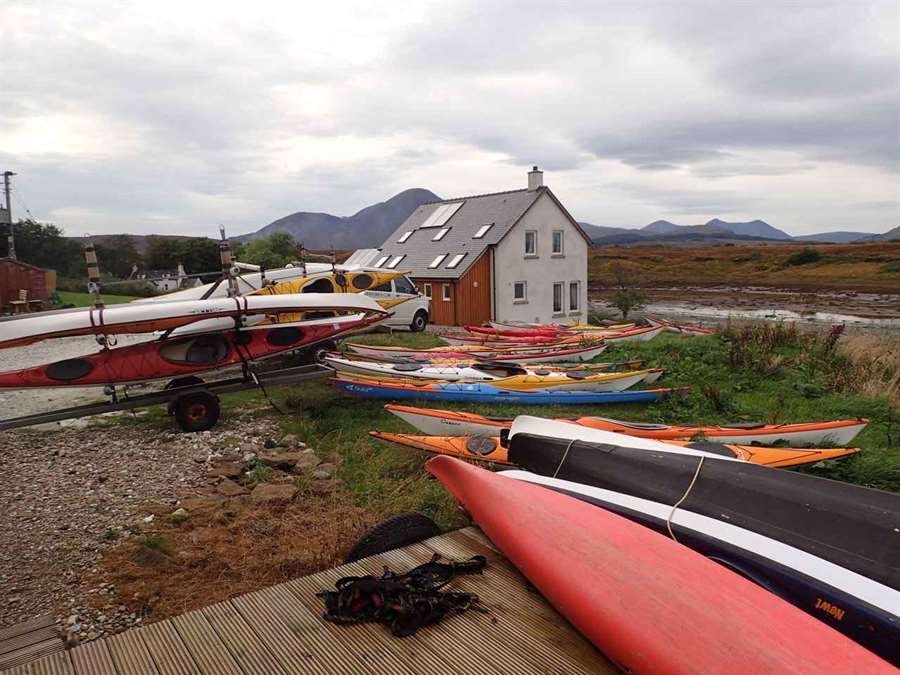 - Tilbage ved Skyak. Efter en smut tur rundt om blandt andet Pabay Island, passede det med højvande så jeg kunne ro hele vejen ind.
- Back at Skyak. After a nice paddle around on Pabay Island, it was high tide, so I could paddle all the way in to the gate.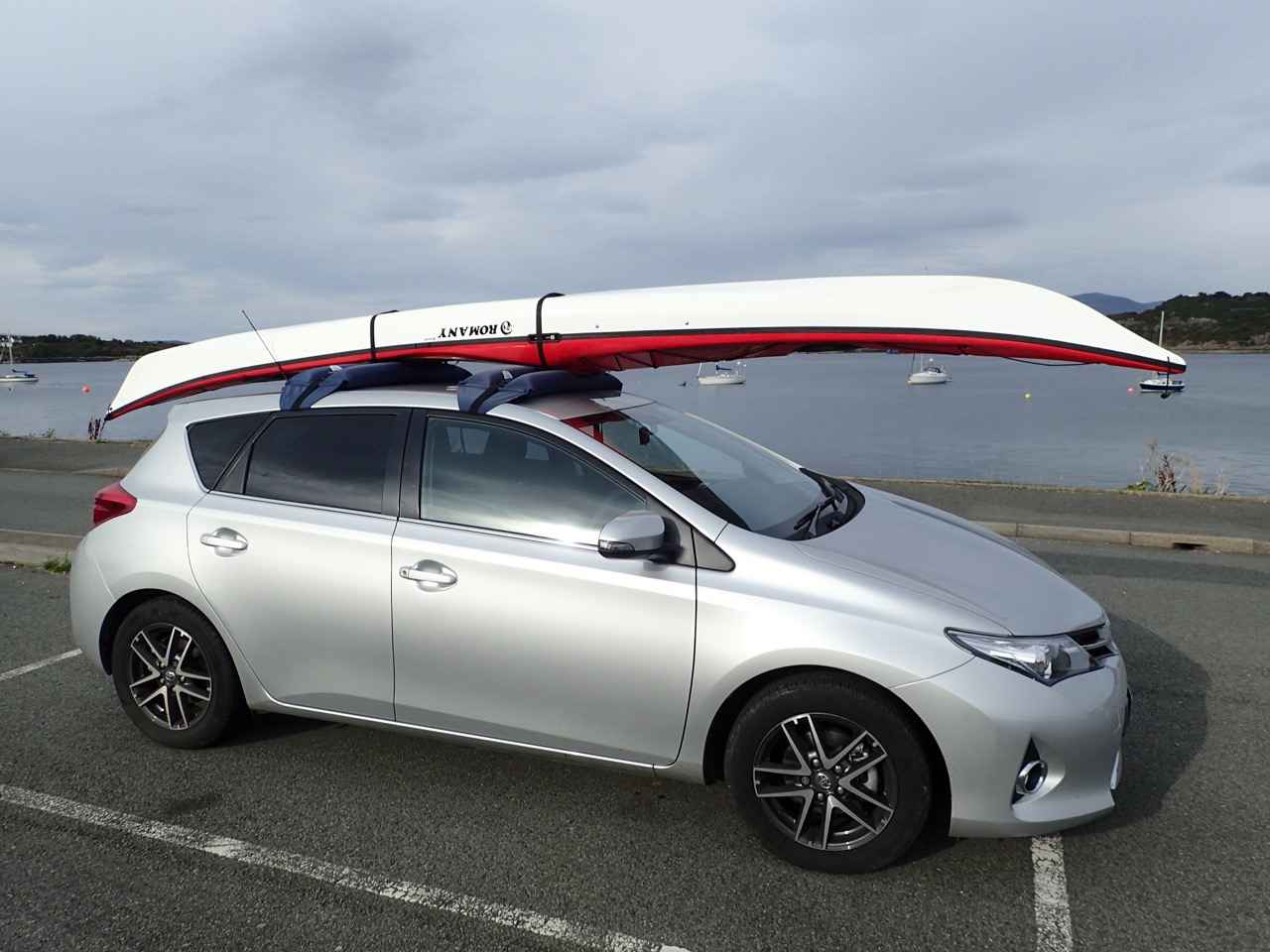 - Jeg havde også kajakke den næste dag, så jeg ville tage en tur fra Kylakin, under Skye bridge i strømmen, og rundt mellem de små klippeøre på den anden side.
- I had on kayak the next day as well, so I would take a trip from Kylakin, under the Skye bridge in to the flow around and in between the small rocky islands on the the outside.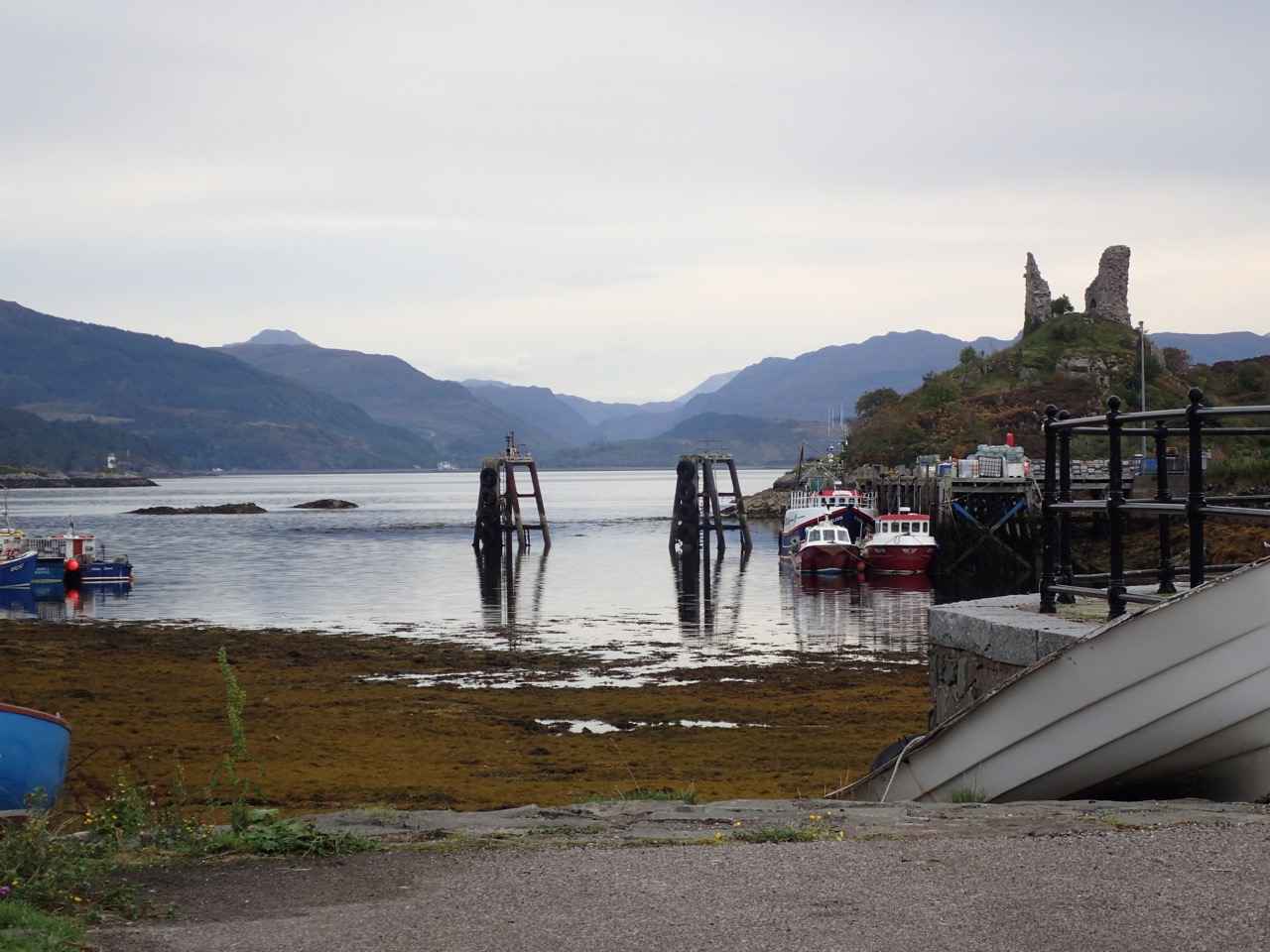 - Lavvande da jeg kom, så strømmen ville være tiltagende de næste 3 timer.
- Low tide when I arrived, so the tide and the folw would be increasing for the next 3 houres.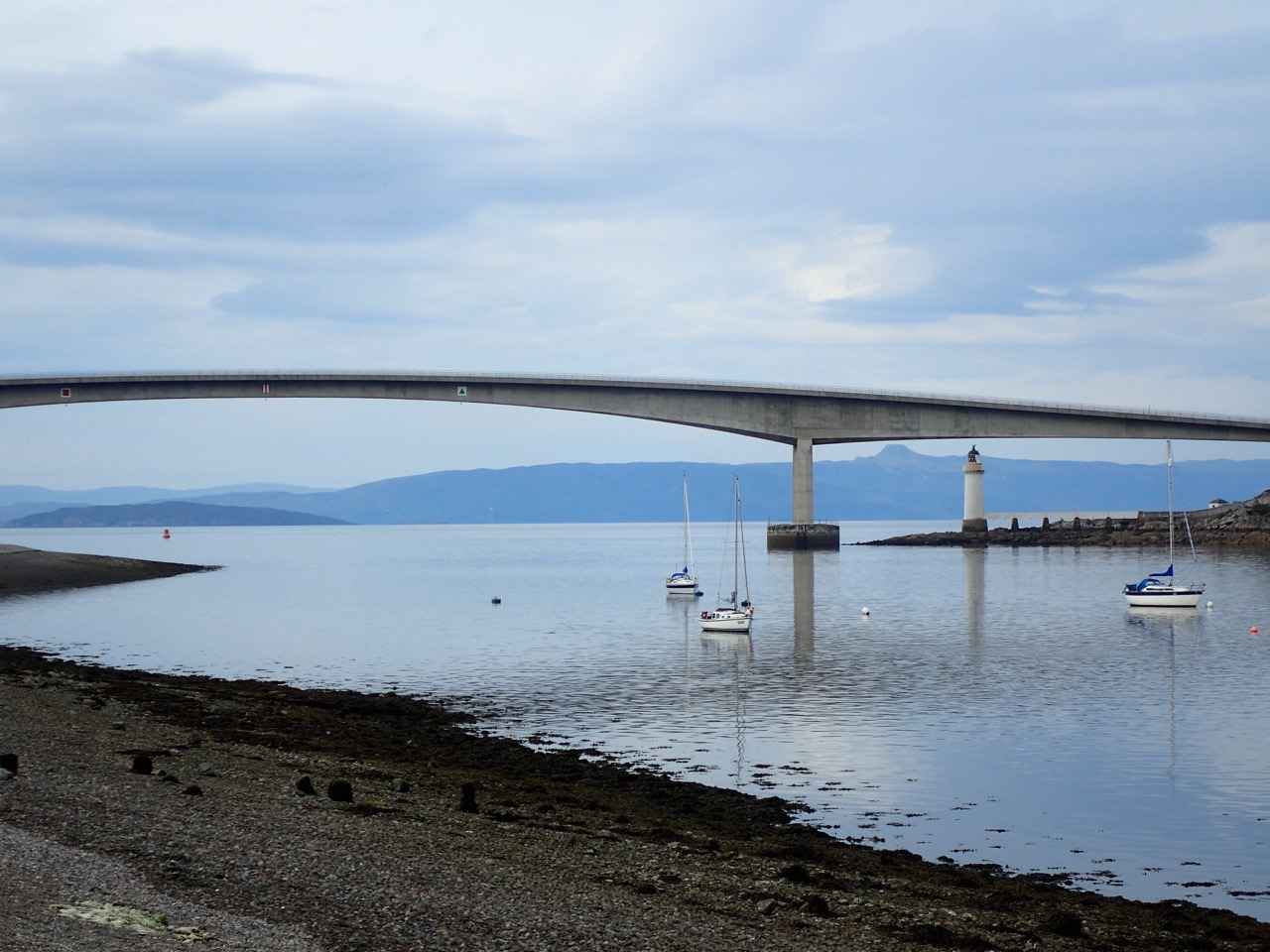 - Klar til at tage på vandet, og fange den sidste udafgående strøm inden den ville vende.
- Ready to launch, catching the end of the outgoing flow, before starting to go the othere way.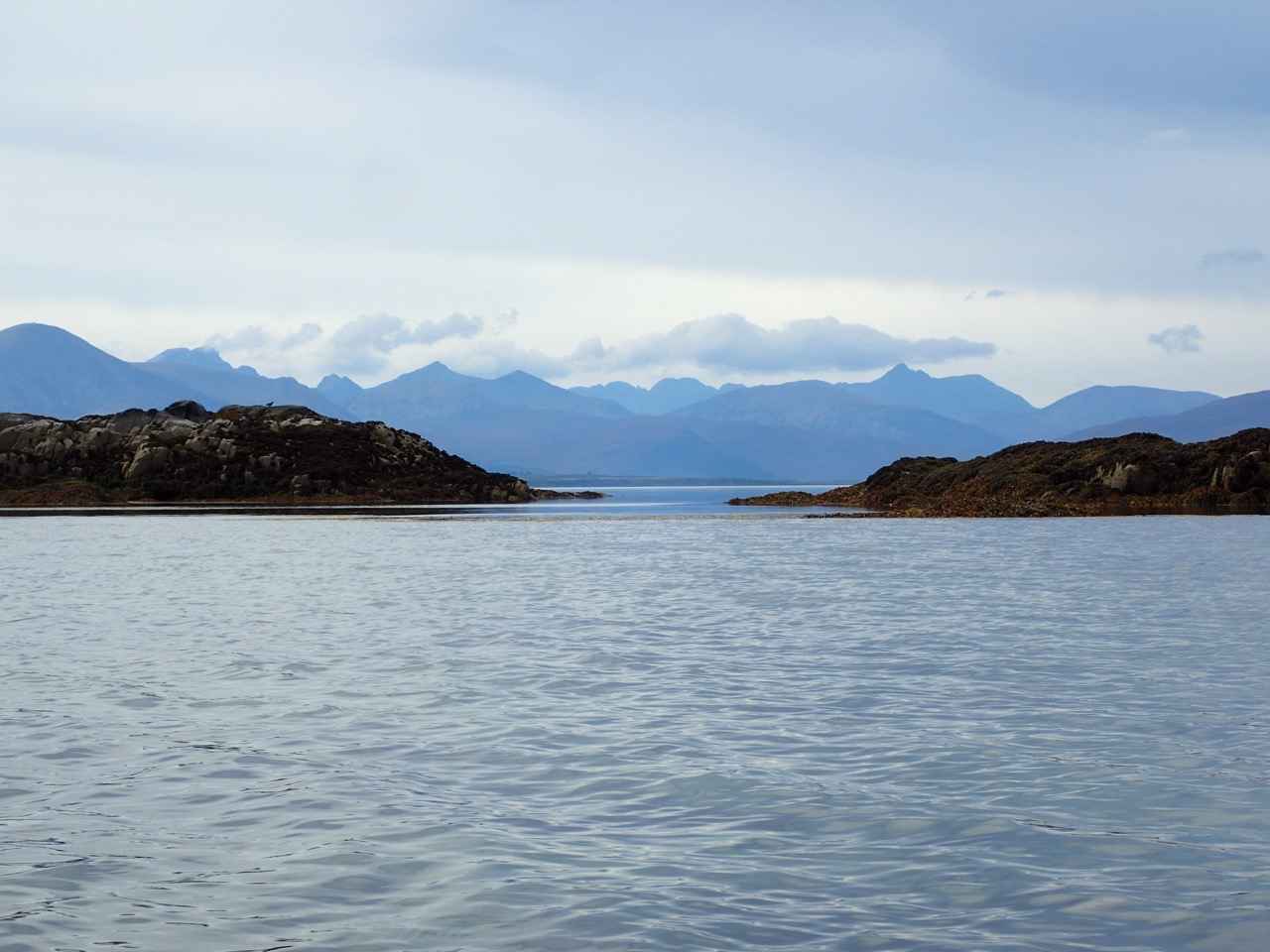 - Vest for Skye bridge.


- West of Skye bridge.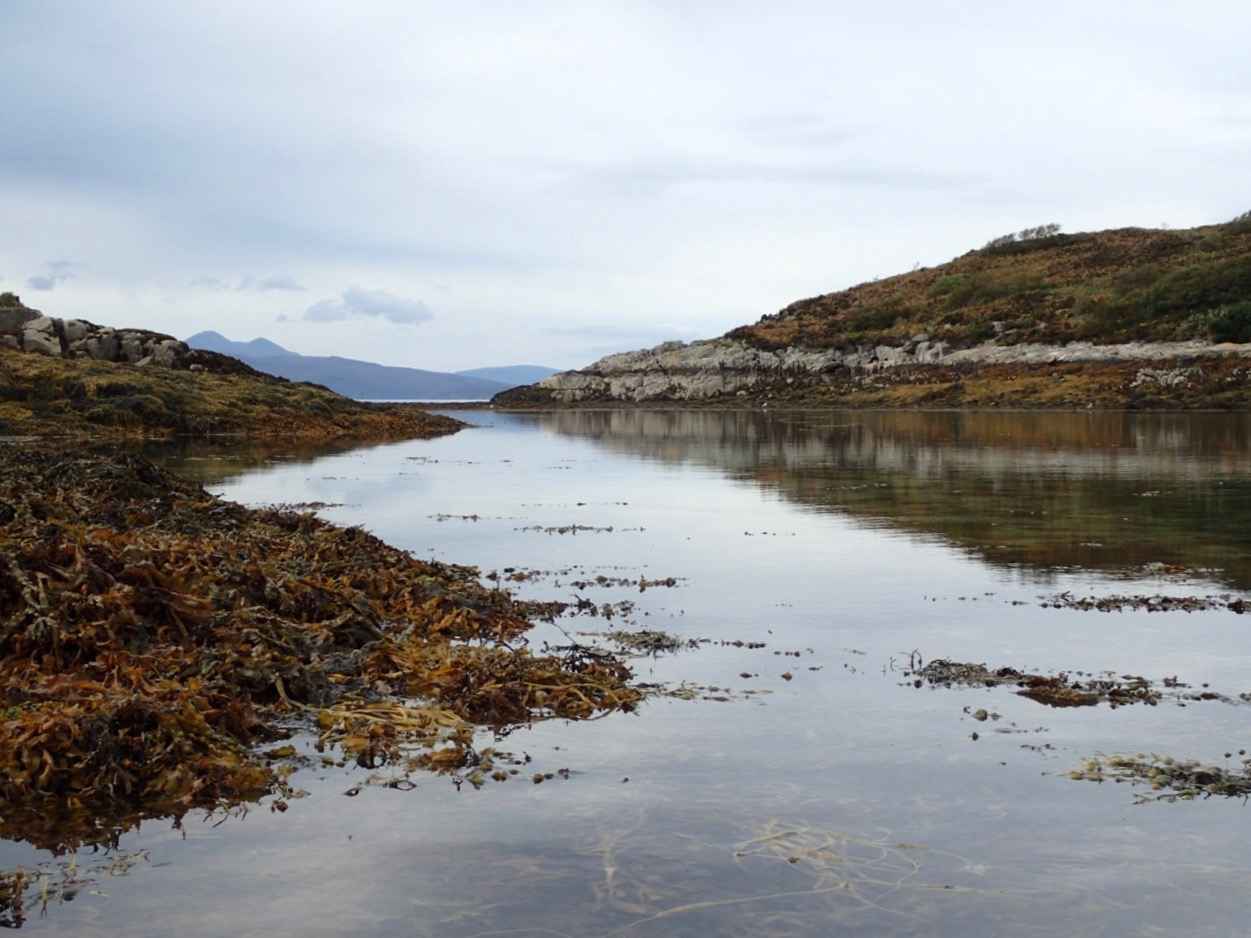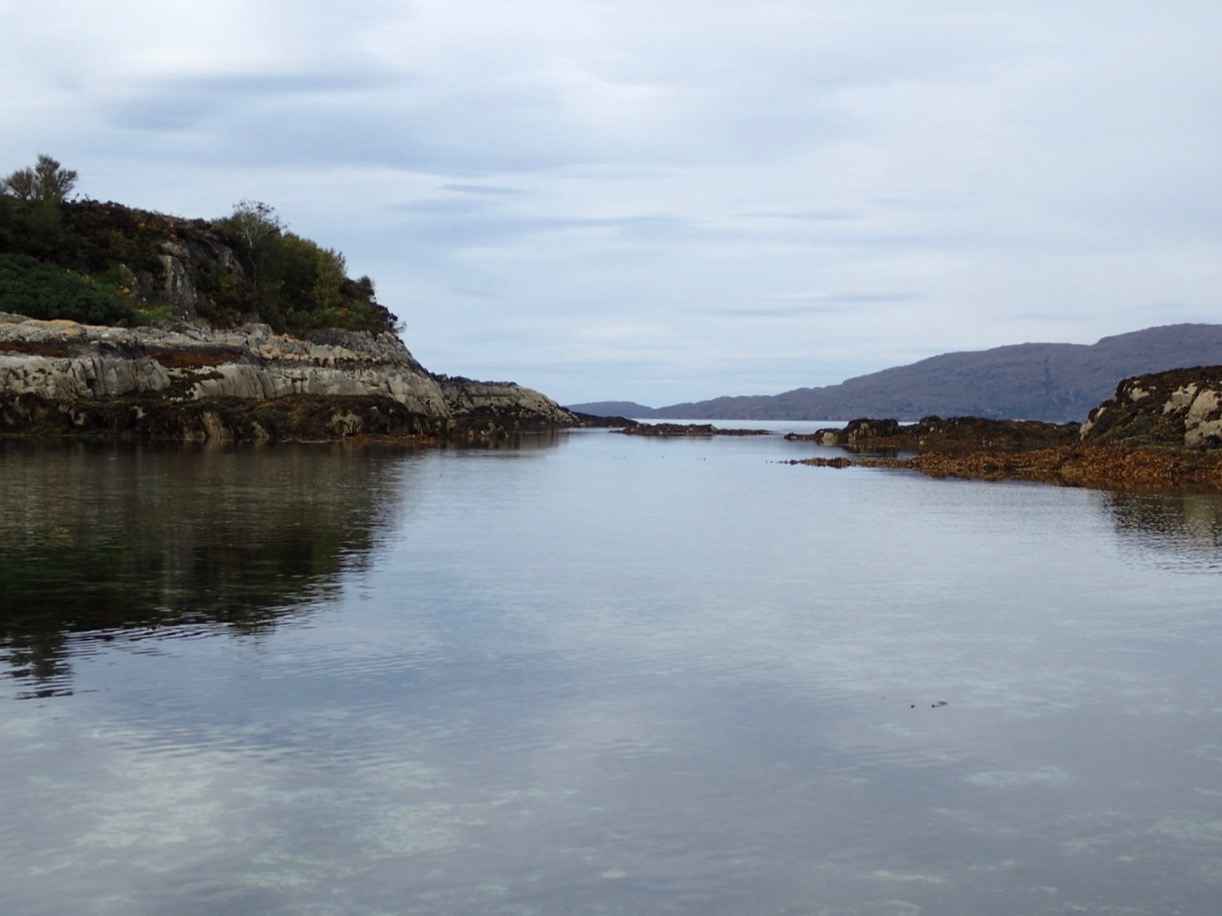 - Vest for Skye bridge.


- West of Skye bridge.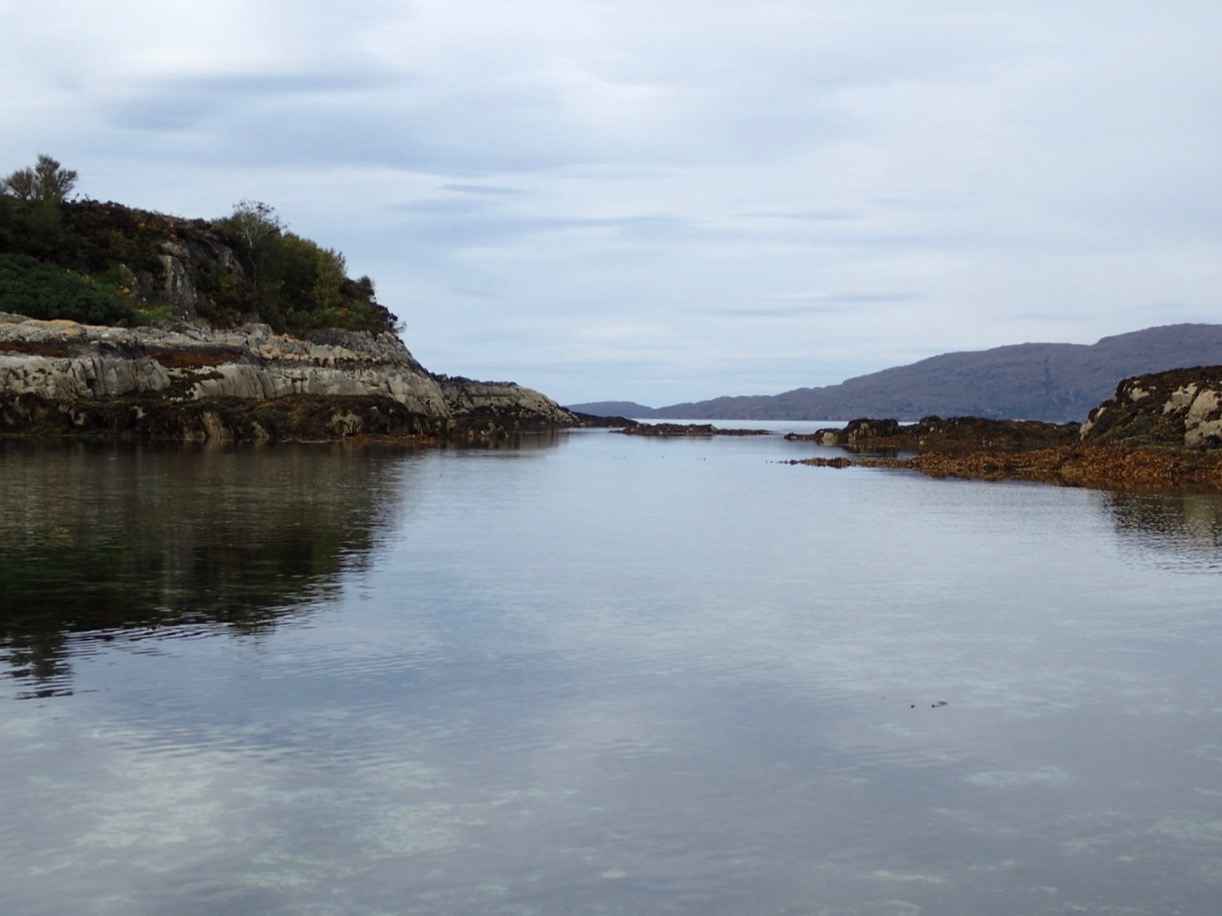 - Sæler, havodder og suler var et ekstra krydderi på en dejlig dag.
- Seals, sea otters and seals were a special treat on a nice day.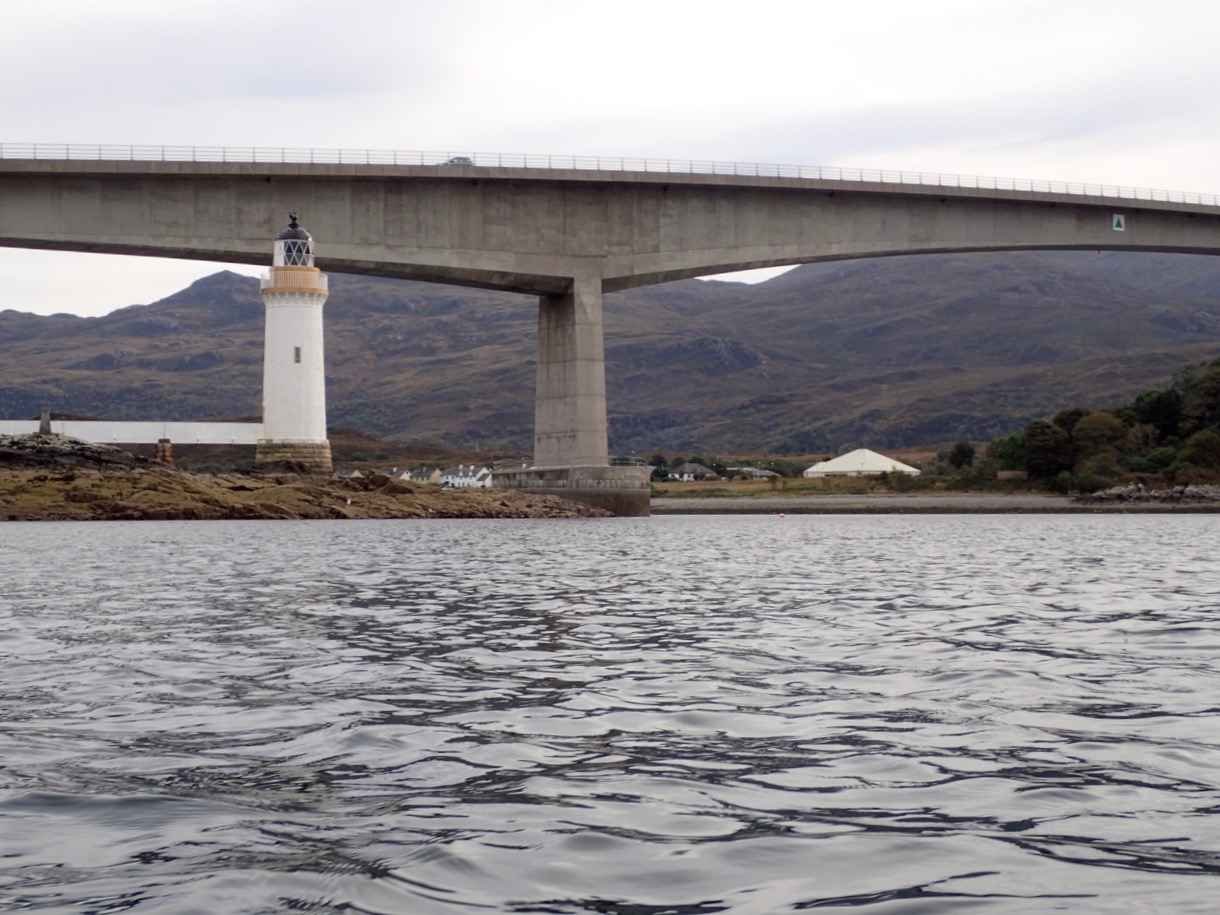 - På vej tilbage til bilen i medstrøm, forbi fyrtårnet, som ikke mere at aktivt på grund af broen og dennes lanterner, men står som et landmærke og kendetegn.
- On the way back to the car with the flow , past the lighthouse which is not active more due to the lights on the bridge, but it stands as a landmark and characteristics.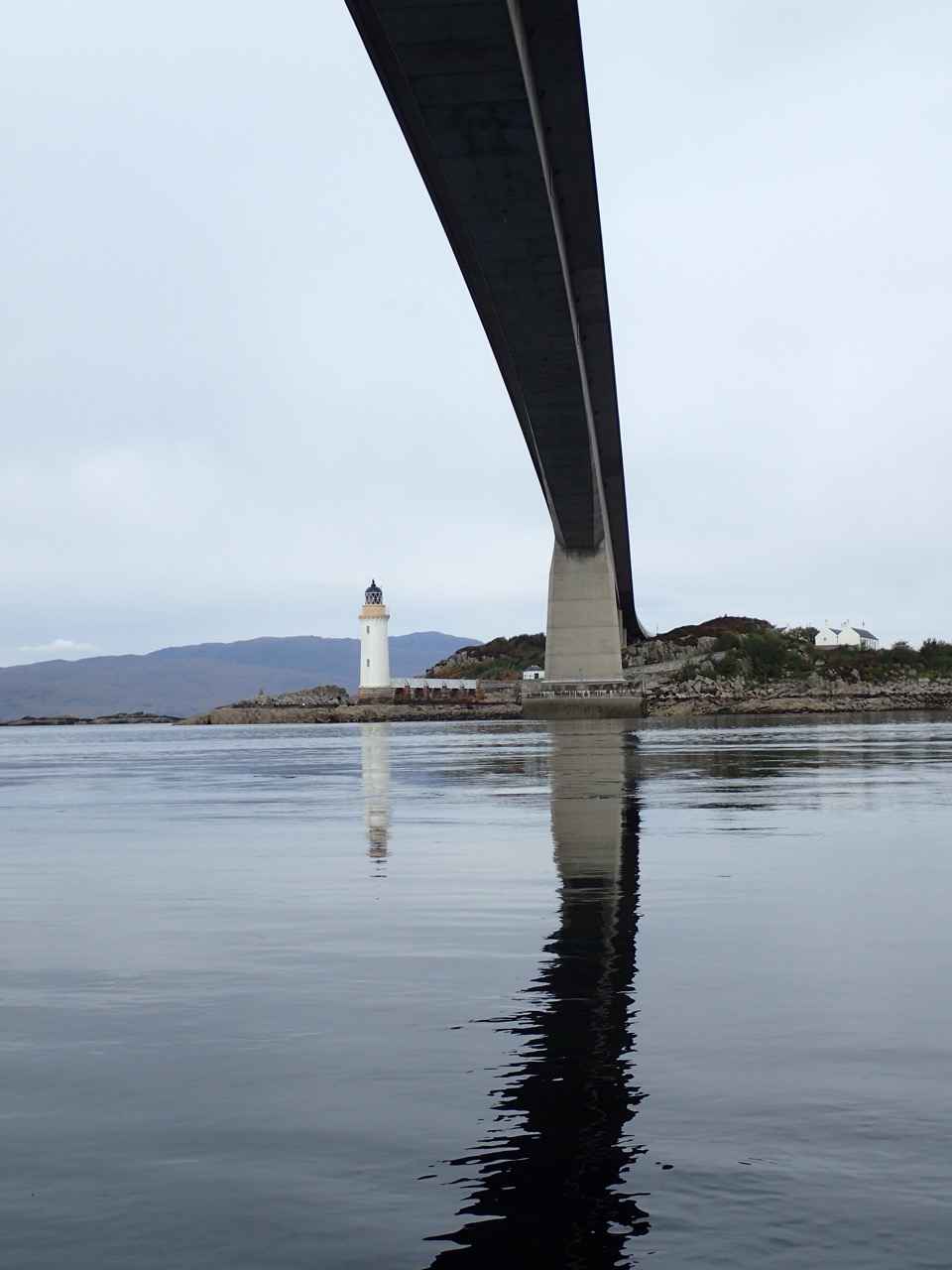 - Broen gav fine forhold til at færge frem og tilbage i den tiltagende strøm.
Udover to dage i fantastisk sceneri, så havde jeg en god fornemmelse for kajakken og tidevandsstrømmen. Det ville blive spændende næste dag med 3 dages træning som opfriskning / finpudsning, inden selve prøven, som selvfølgelig var planlagt de to dage hvor tidevand og strøm ville være kraftigst.
- The bridge gave fine conditions to ferry back and forth in the increasing flow.
In addition to two days of spectacular scenery, I had a good feeling for the kayak, tide and the flow. It would be exciting for the next 3 days of training, as a refresher and fine tuning, before the assesement started, which of course had been planned the two days when the tides and flow would be strongest.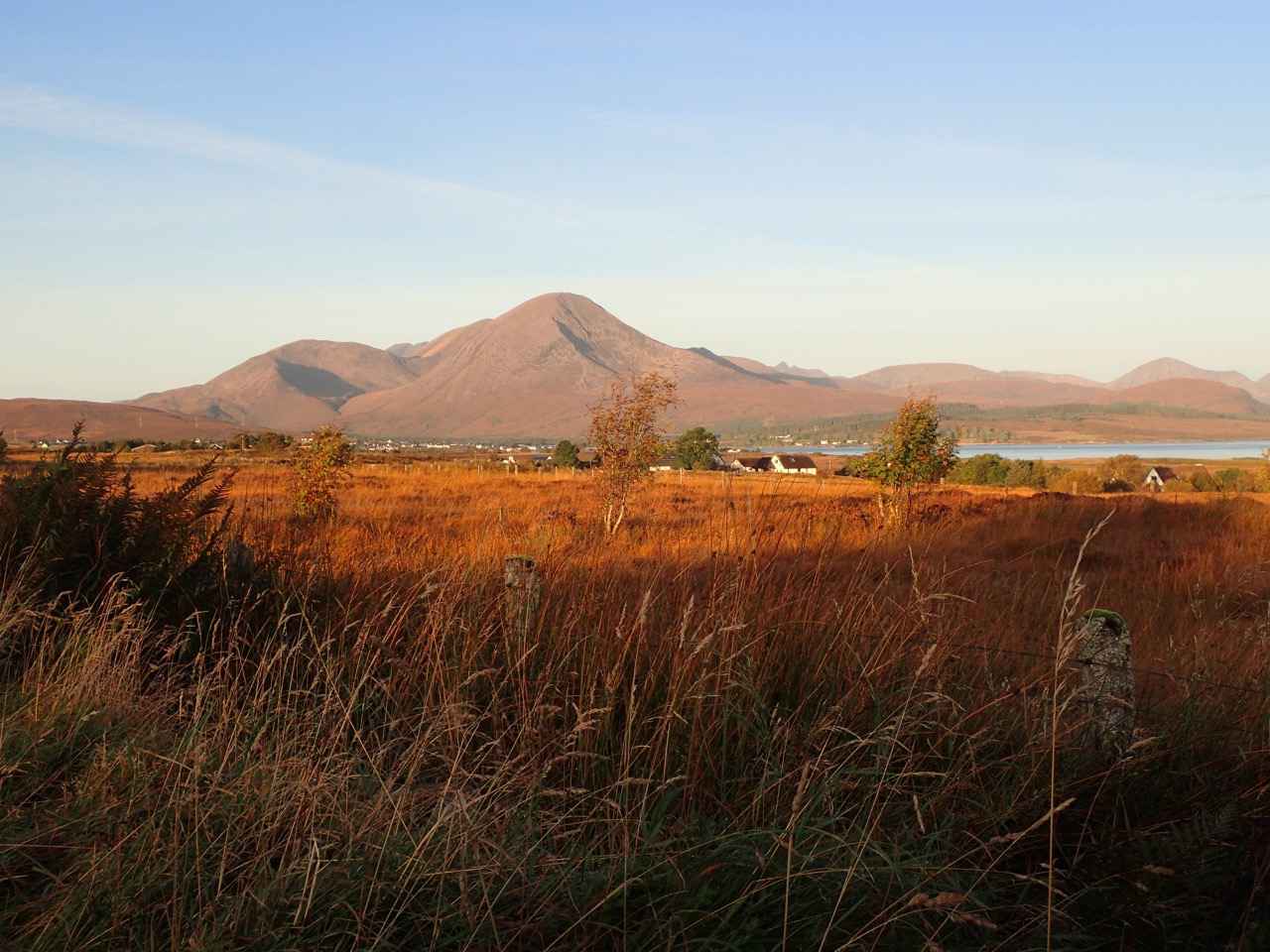 - 1. dag med BCU 5 star traning. Tideligt op, en fantastisk solopgang, en lille tur ud og gå, morgenmad, pakke bile, og så lige 3 min. kørsel over til Skyak.
- The first day of BCU 5 star training. Up early, an amazing sunrise, a little walk, then breakfast, getting the gear in the car, and then just 3 min. drive over to Skyak.
- Kl. 09.00 begyndte dagen, jeg var fuld af spænding og forventninger, ville de sidste 3-4 års målrettet træning bære frugt.
- The day started at 09:00 o´clock. I was full of excitement and expectations, would the last 3-4 years of focused training be sufficient, and successful.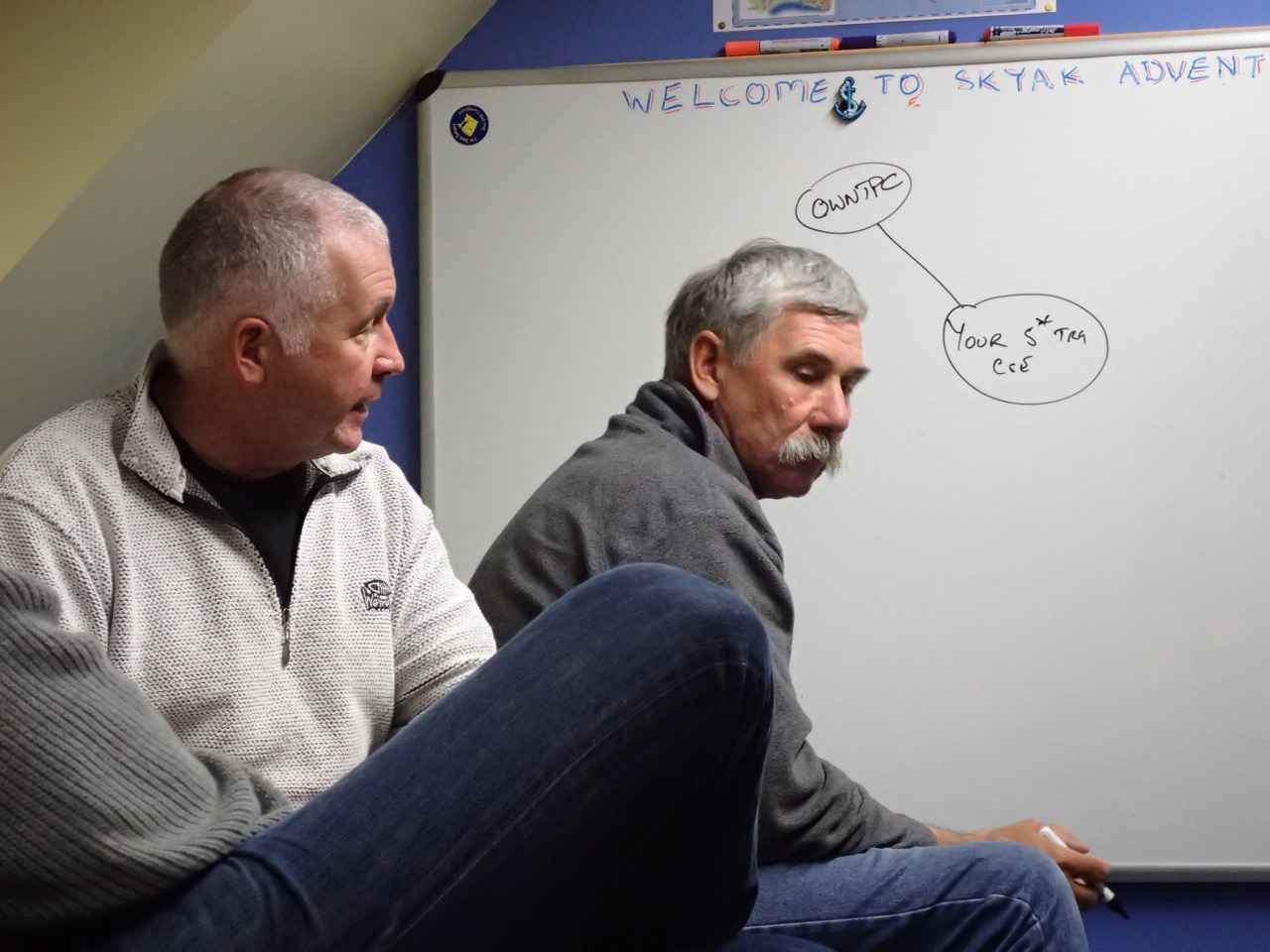 - Vores to coaches, og senere på ugen, også vores assessor, Gordon Brown, skyakadventures.com og Rowland Woollven, rwoollven.co.uk - begge i den absolutte top i verden. Ingen tvivl om at vi ville blive prøvet af og testet.
- Our two coaches, and later in the week, also our assorsseres, Gordon Brown, skyakadventures.com and Rowland Woollven, rwoollven.co.uk - both in the absolute top class in the world. No doubt that we would be tried, and tested.
- På en tavle blev der skrevet hvad vi, som kursister ønskede at komme igennem de næste 3 dage, og hvad de to coaches ville have vi skulle gennemgå. Bemærk som det eneste skrevet med rød er " FUN " - det skal det altid være " FUN ".
- On a whiteboard was written what we, as students wanted to go through for the next 3 days, and what the two coaches would have us to go through. Note that the only thing written in red is "FUN" - it must, it must always be "FUN".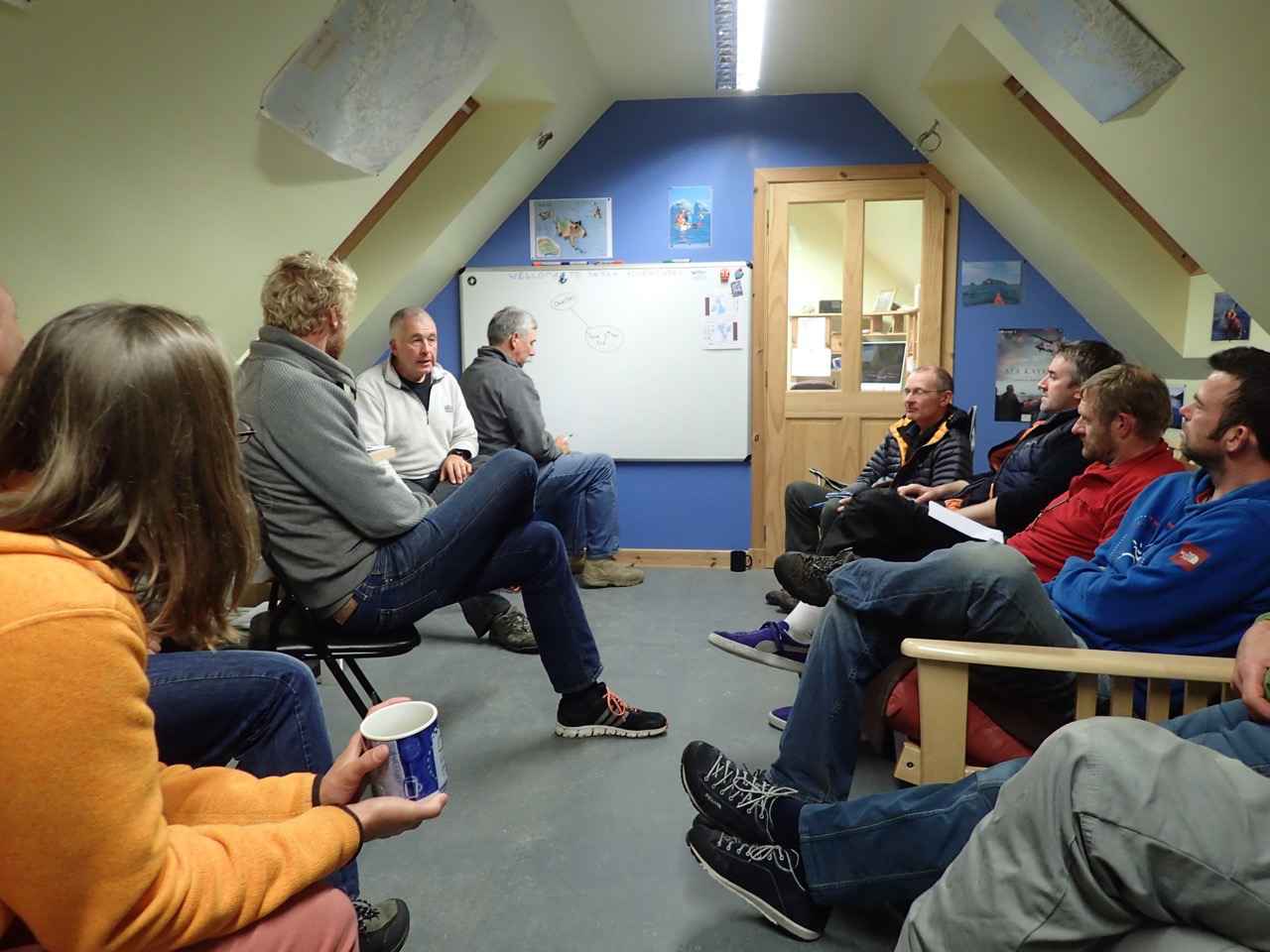 - Der lyttes koncentreret og tages noter.
- Listening concentrated, and taken notes.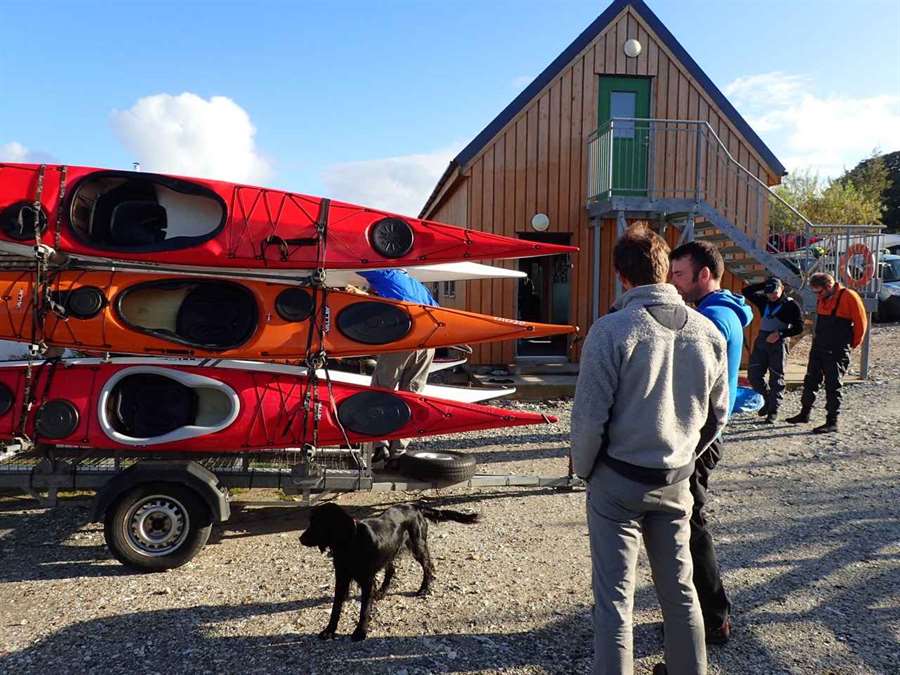 - En lille pause der blev brugt til at finde kajakker, inden vi kørte til Kyleakin.
- A short break was used to find kayaks, before we went to Kyleakin.
-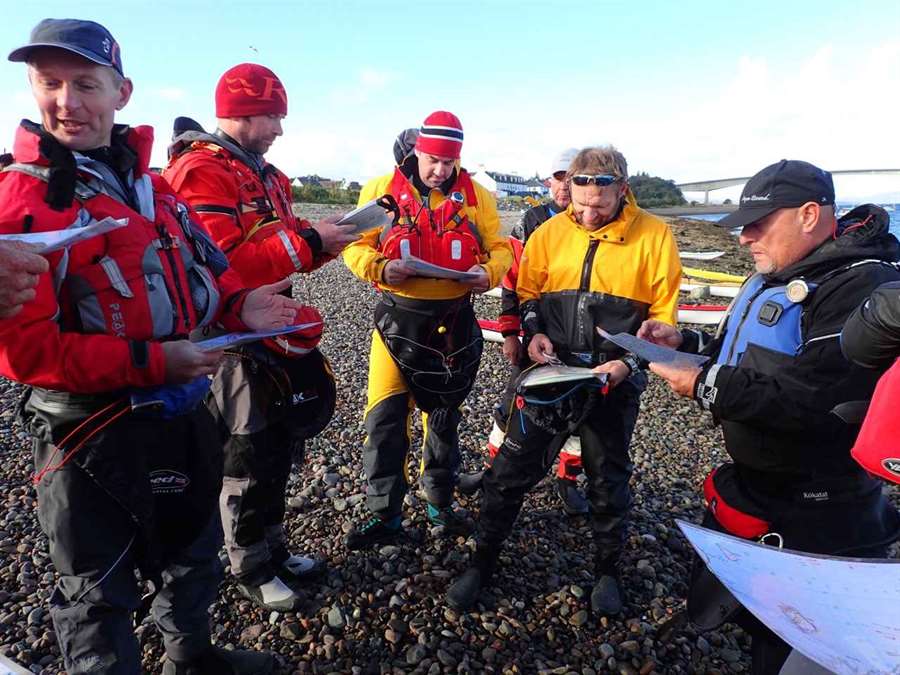 - Klar til at tage på vandet. Der kigges kort, mens vi får den sidste info - og så på vandet.
- Ready for firing launch. Looking at the charts, and getting the last instructions.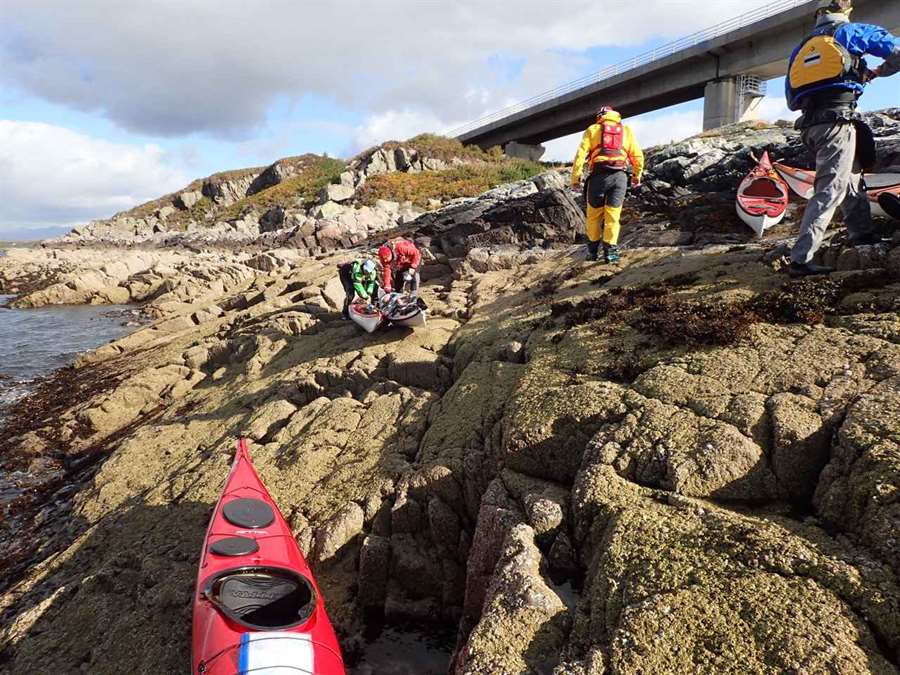 - At tage billeder på vandet og af de opgaver vi fik, var ikke det jeg havde focus på.
Her holder vi frokost under Skye Bridge, efter en rock landing.
- Take pictures on the water, and of the tasks we were asked to do was not, what I had in focus.
Here we are have lunch under the Skye Bridge, after a rock landing.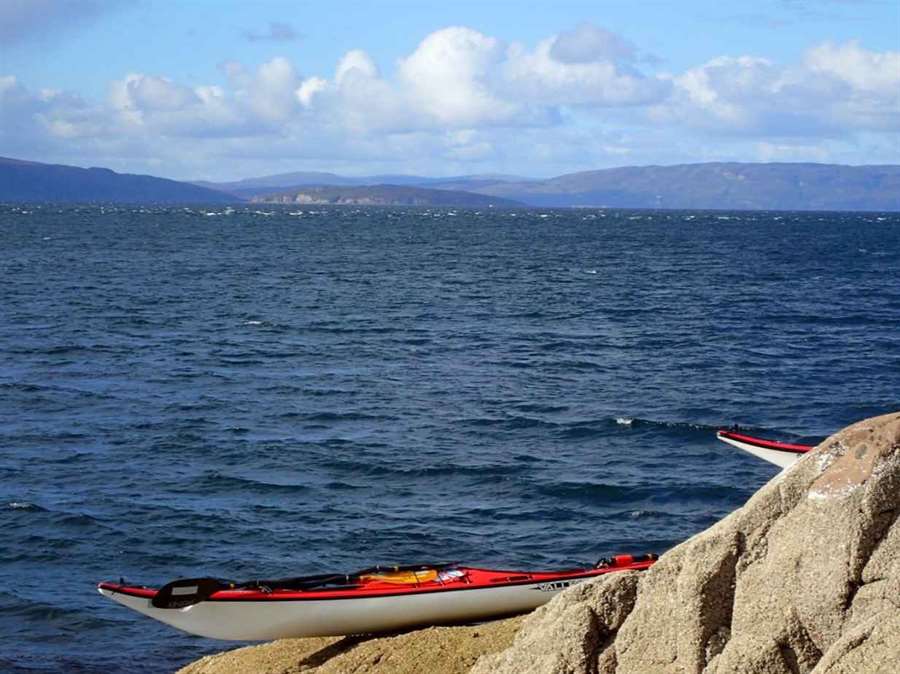 - De opgaver vi havde haft, blev vendt mens vi spiset, og samtidig begyndte der at komme mere gang i tidevands strømmen.
- The tasks we had, was talked about while we had lunch, while the flow started to run faster.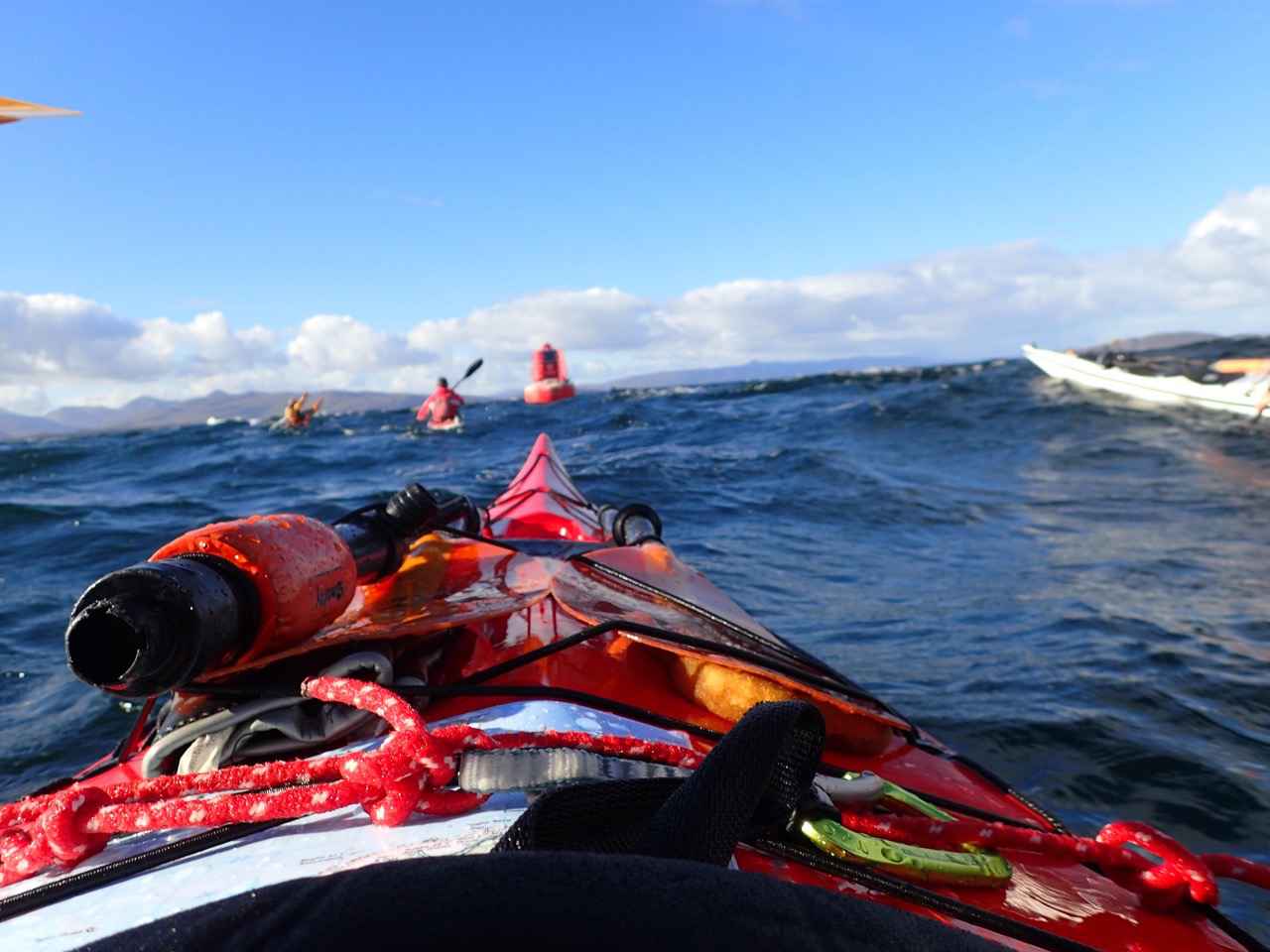 - På vandet igen, og ud i tidevands strømmen.
- Back on the water, heading out in the flow.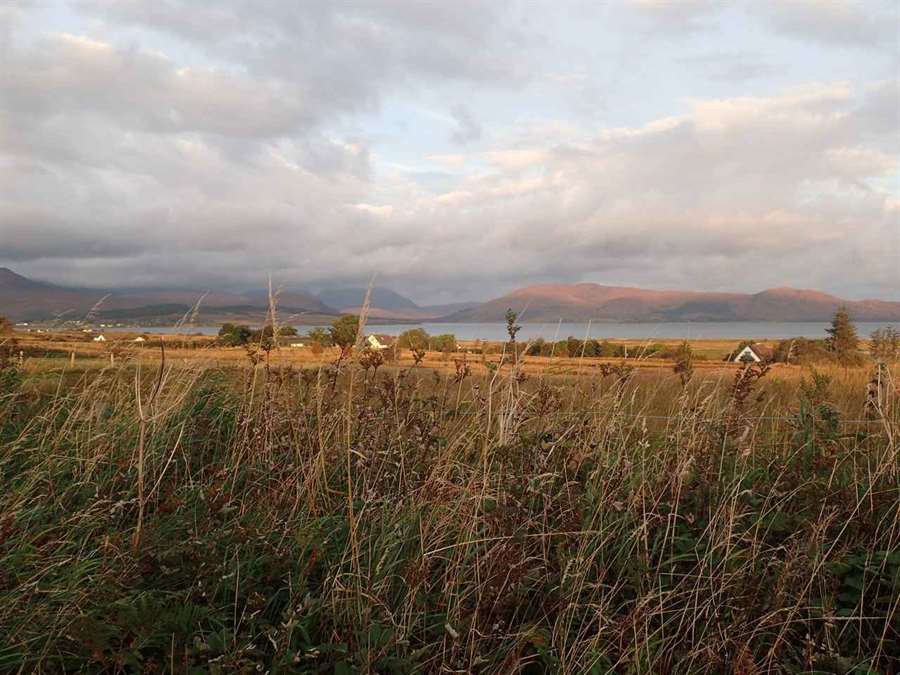 - Igen en fantastisk morgen. billedet her er fra min morgentur inden morgenmad og dagens vendtende udfordringe.
- Once again a great morning. This picture is from my morning walk, before breakfas,t and challenges for the day.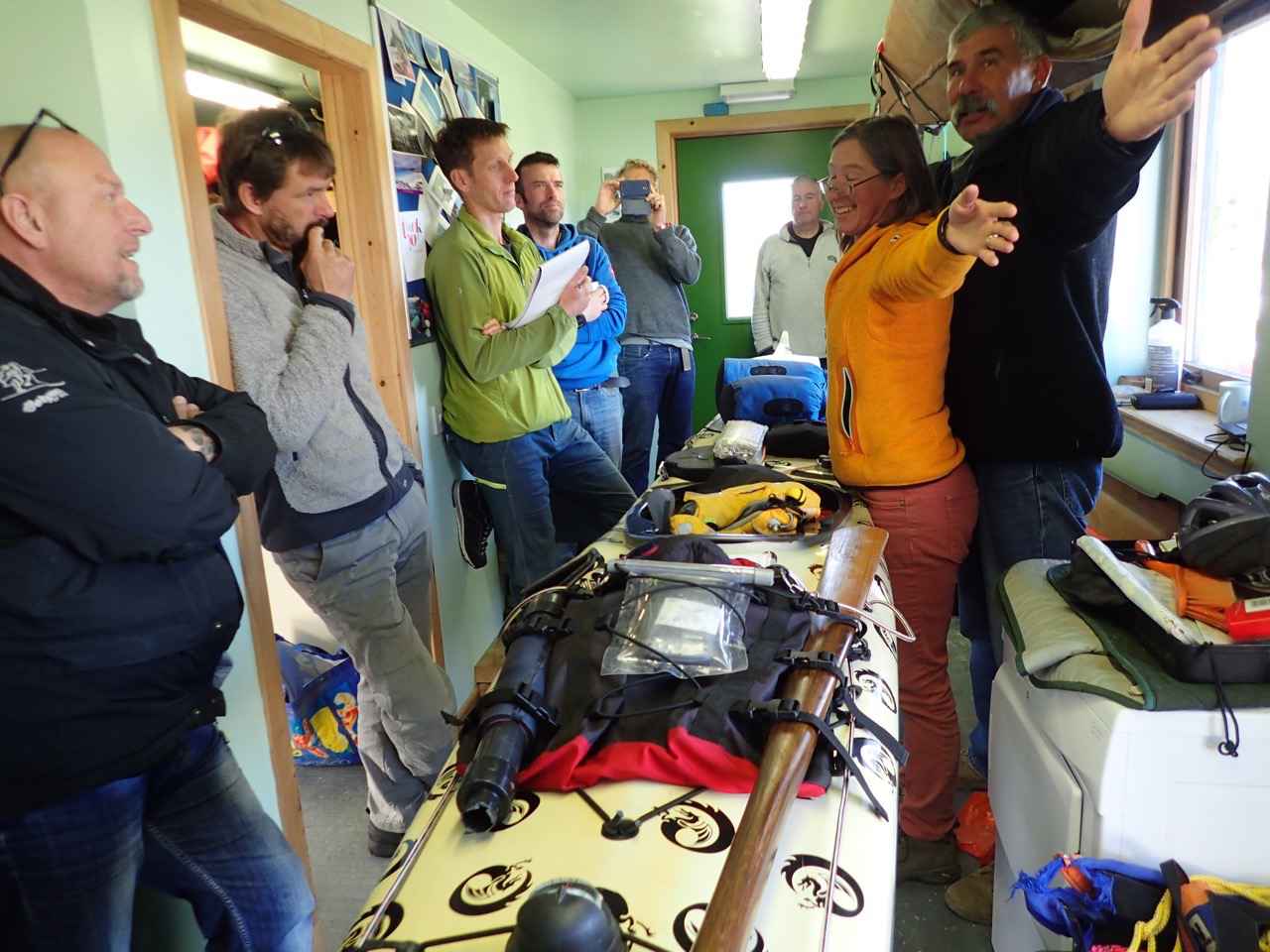 - Blandt andet, gennemgik vi pakning af kajakken som turleder. Her demonstreres størrelses forskellen af Rowland wollven, sammen med hende der senere blev min makker til prøven.
- Among other things, we had a look at how to pack the kayak as a tour guide. Here Rowland wollven demonstrated the difference of size, with the only female candidate, who later became paddeling body for assessment.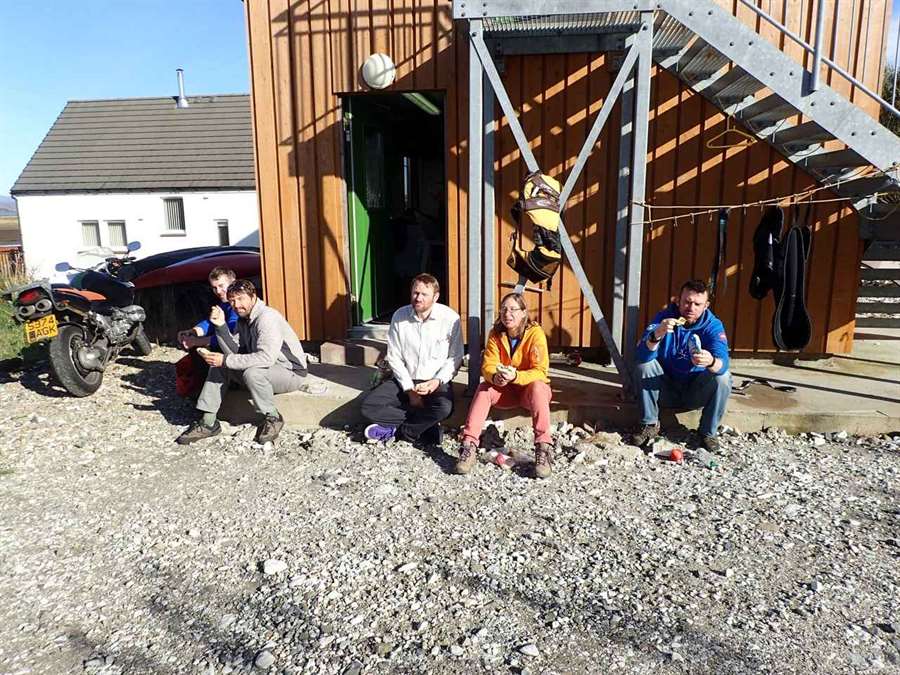 - Frokost i solskind, og livlig snak og formiddagens emner.
- Lunch in the sunshine, and lively talk about the morning's topics.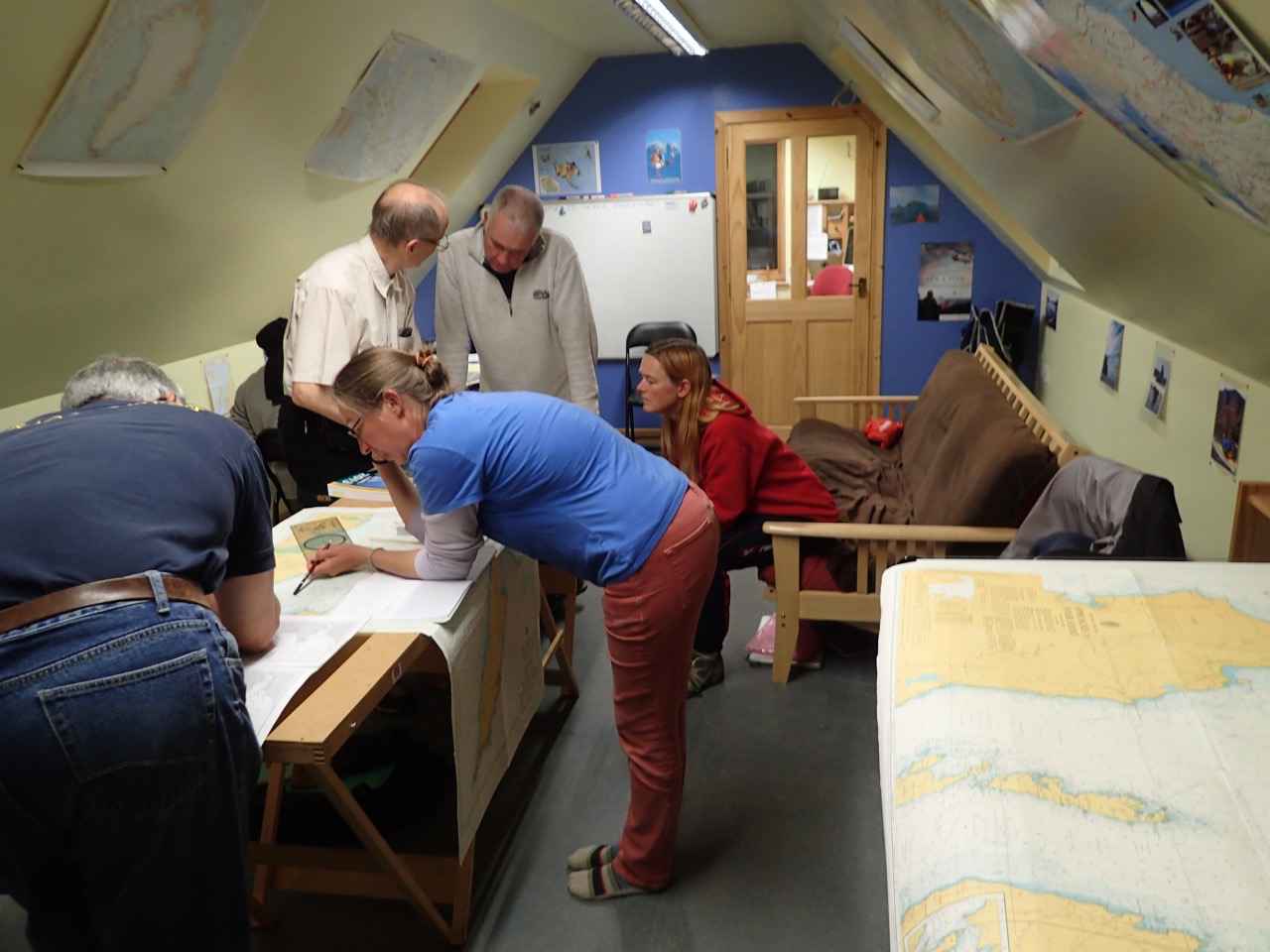 - Planlægning af 2 dags tur med strøm, tidevand og vejrudsigt.
- Planning the 2 day trip with tides, tidal flow and the weather forecast.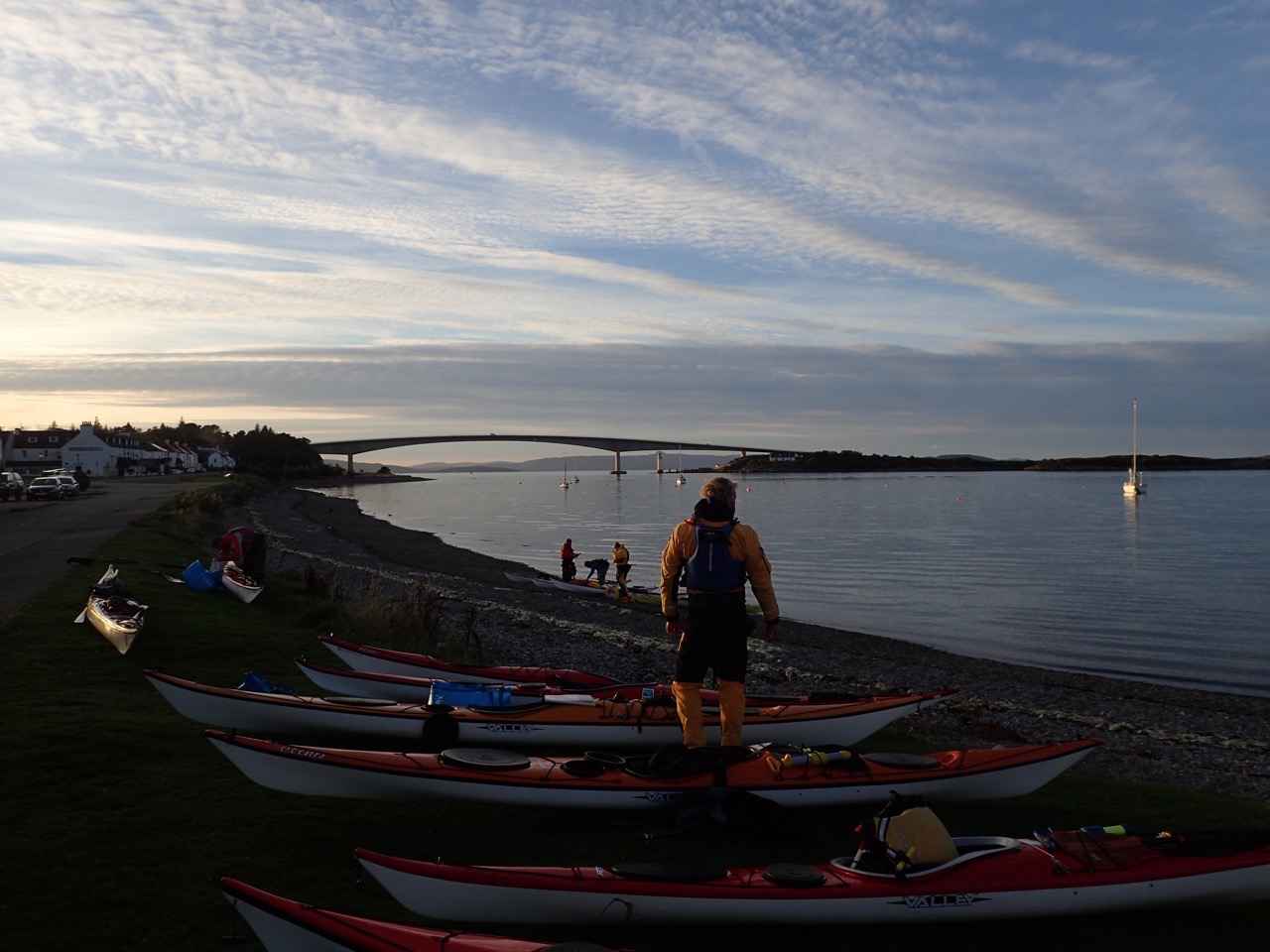 - Jeg har ingen billeder fra natroning til assessment, det her er fra træningen.
- I have no pictures from the night navigation from assessment, but this picture is from the training.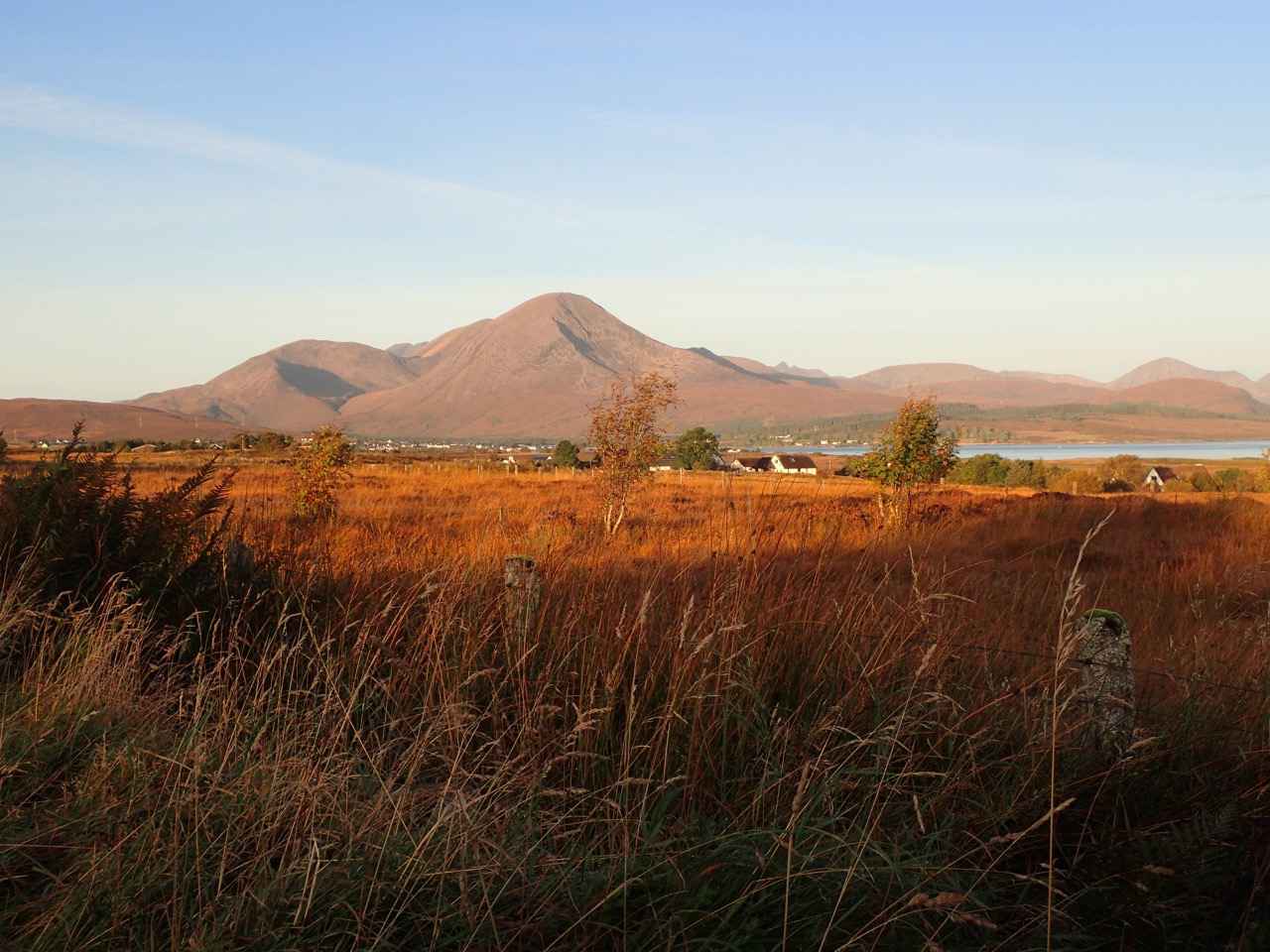 - Smuk morgen igen, og jeg har fødselsdag.
- Beautiful morning again, it is my birthday.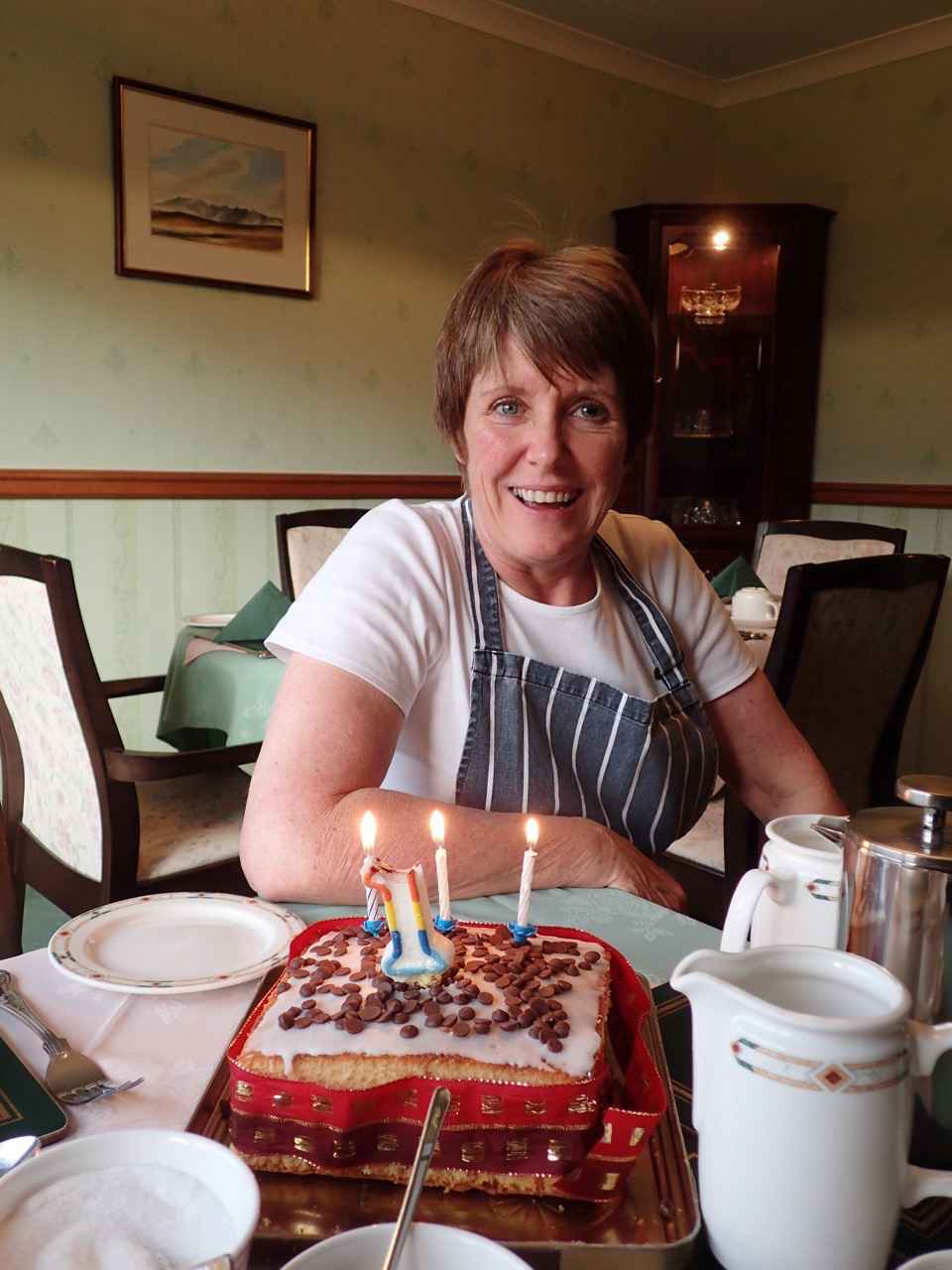 - Min " Skotske mor " havde fundet ud af det, og været tideligt op om morgen for at lave fødselsdagskage til mig.
- My "Scottish mom" had found out, stood up early in the morning to make birthday cake for me.
- Isle of Skye er ikke større end rygter løber hurtigt :-)
Moreg havde lånt sit køkken til børnene, hvor de havde lavet fødselsdagskage til mig.
- Isle of Skye is not greater than rumors run quickly :-)
Moreg had borrowed her kitchen to their children, where they had made me a birthday cake.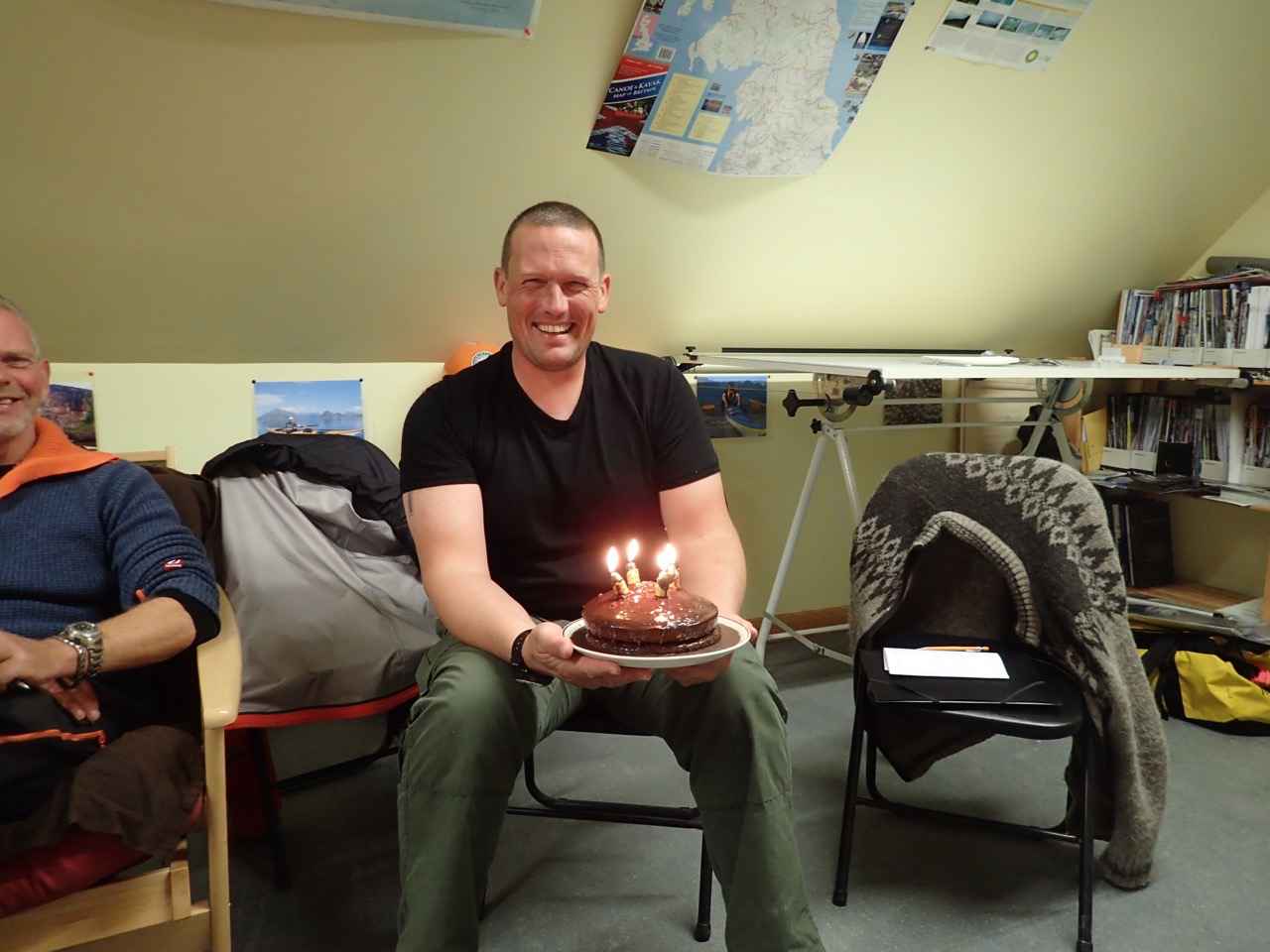 - Tak for den fine kage.

- Thank you for the lovly cake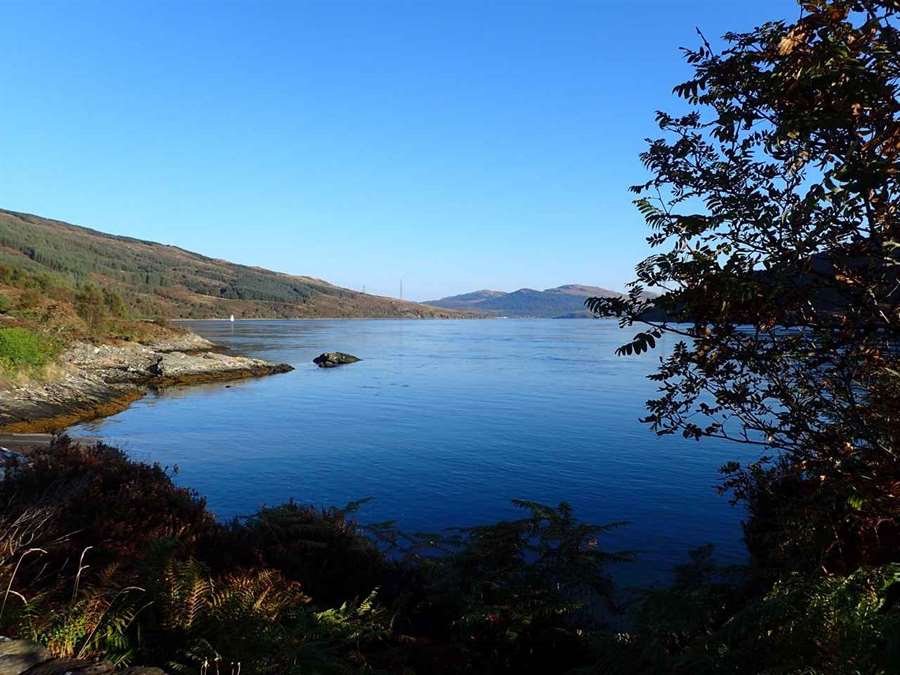 - De næste to dage har jeg ikke billeder fra. Jeg syntes der var nok at holde styr på når det var mig der blev evalueret, og at det ville være upassende at tage billeder af min romakker når det var hende der blev evalueret.
- I have no pictures from the next two days. I found that was enough to keep track of when it was me who was evaluated, and that it would be inappropriate to take pictures of my paddling buddy when she was evaluated.
-Billedet her er fra den sidste dag til assessment. Det er taget efter kajakkerne var læsset på traileren, tøjet skiftet, og vi ventede på de sidste ting blev ordnet. Nu var der ikke mere vi kunne gøre, bare vente til vi kom tilbage til Skyak, og ville blive kaldt op til vores to assorsseres og få resultatet for vores indsats.
Vi var 7 kandidater - spændende hvormange af os der ville bestå.
- This picture is from the last day of assessment. It is taken after the kayaks were loaded on the trailer, clothes changed, and we waited for the last things were sorted. Now there was nothing more we could do, just wait until we got back to Skyak where we would be called up, one by one, to our two assorsseres and get the result of our efforts.
We were 7 candidates - exciting how many of us would pass.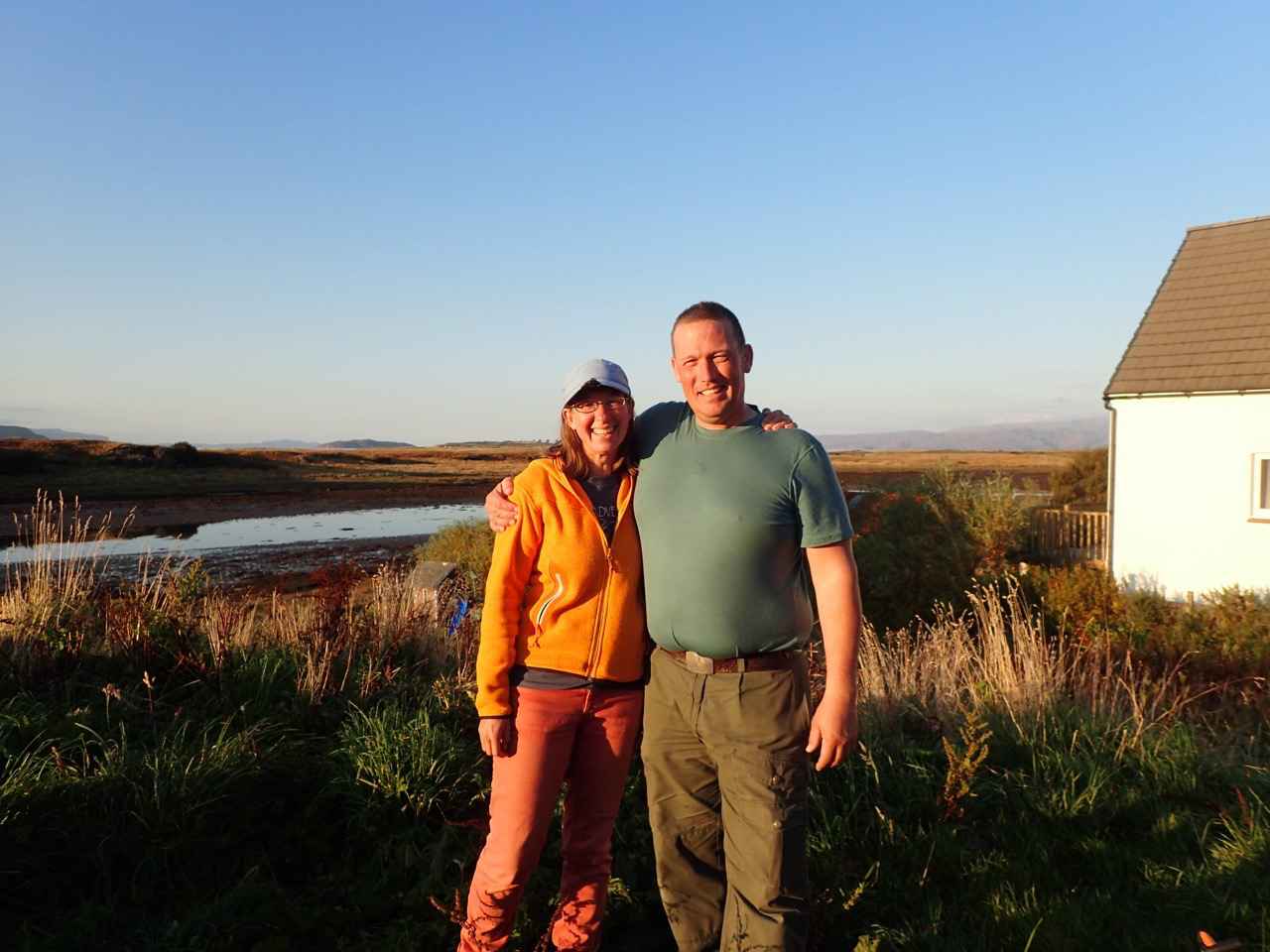 - Tilbag hos Gordon Brown. Min helt fantastisk romakker, Andrea Knepperfra Chicago, det var en fornøjelse at have dig som makker til assessment, og jeg glæder mig til vi skal på tur / expedetion sammen.
- Back at Gordon Brown´s. My absolutely fantastic paddling buddy, Andrea Knepper from Chicago, it was a pleasure to have you as a paddle buddy to the assessment , and I am looking forward to oure next trip / expedetion together.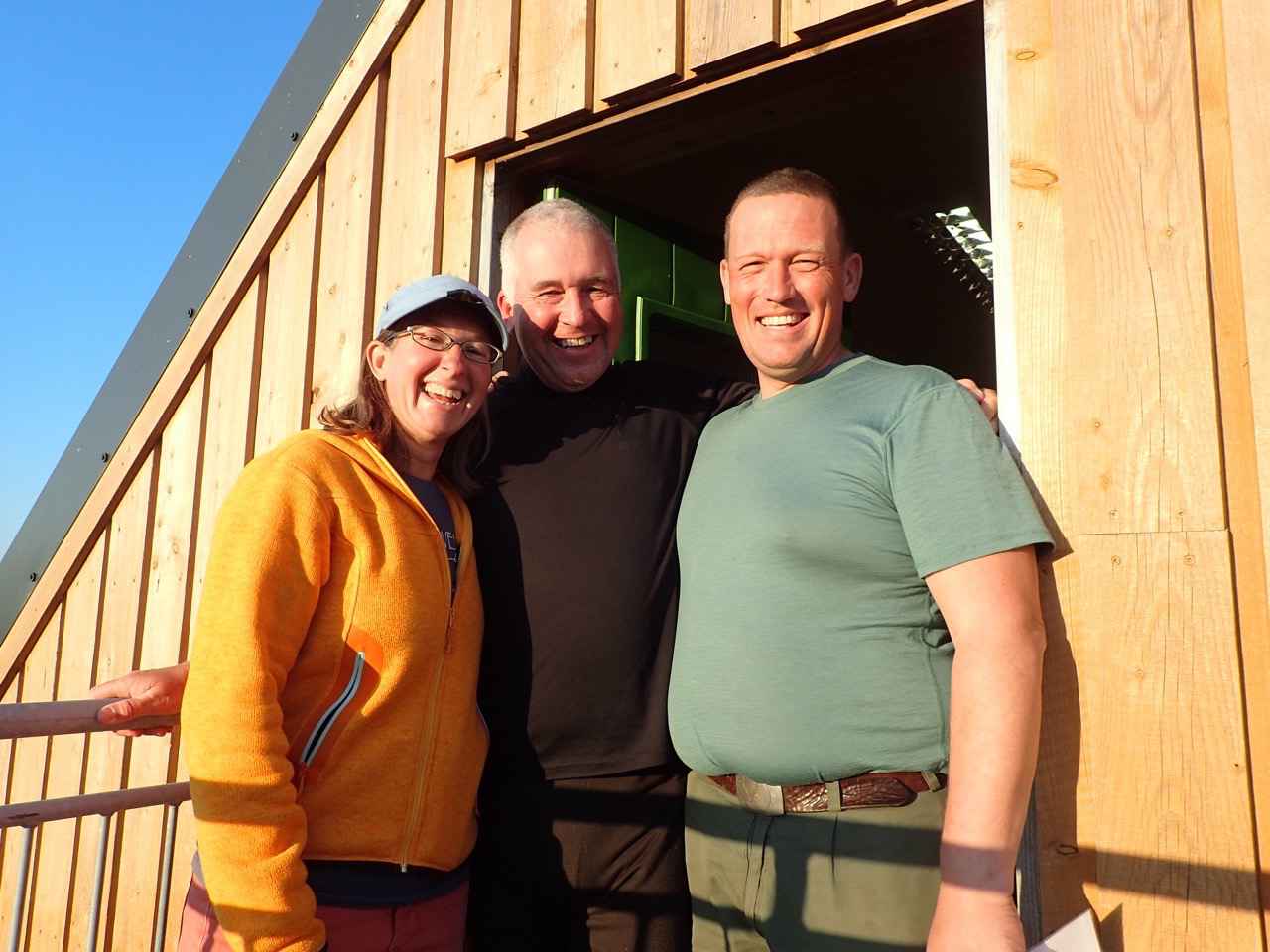 - Andrea og jeg bestod vores BCU 5 Star Leader Sea assessment, og måtte naturligvis have et billede hvor vi stod sammen med Gordon.
- Andrea and I passed our BCU 5 Star Leader Sea assessment, and of course have a picture where we stood with Gordon.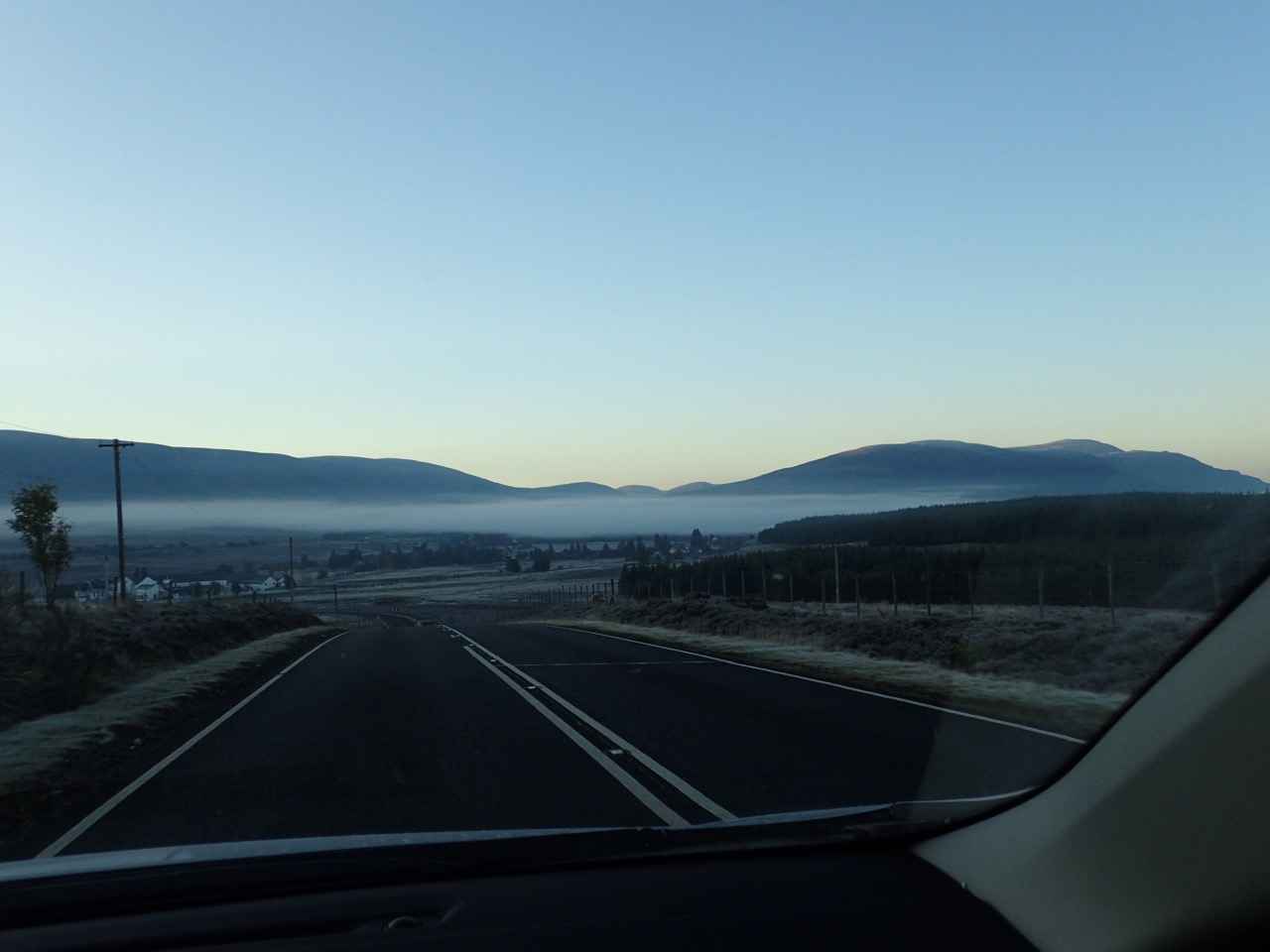 - Helt ekstatisk over veloverstået assessment, var det ikke blevet til meget søvn. Da jeg var færdig med at pakke, kunne jeg selvfølgelig ikke falde i søvn, og hjemturen næste dag startede allerede kl. 05.00 om morgen.
- Quite ecstatic due the successfully assessment, I had not had much sleep. When I was finished packing, I could of course not fall asleep, and the return journey the next day started already at. 05.00 in the morning.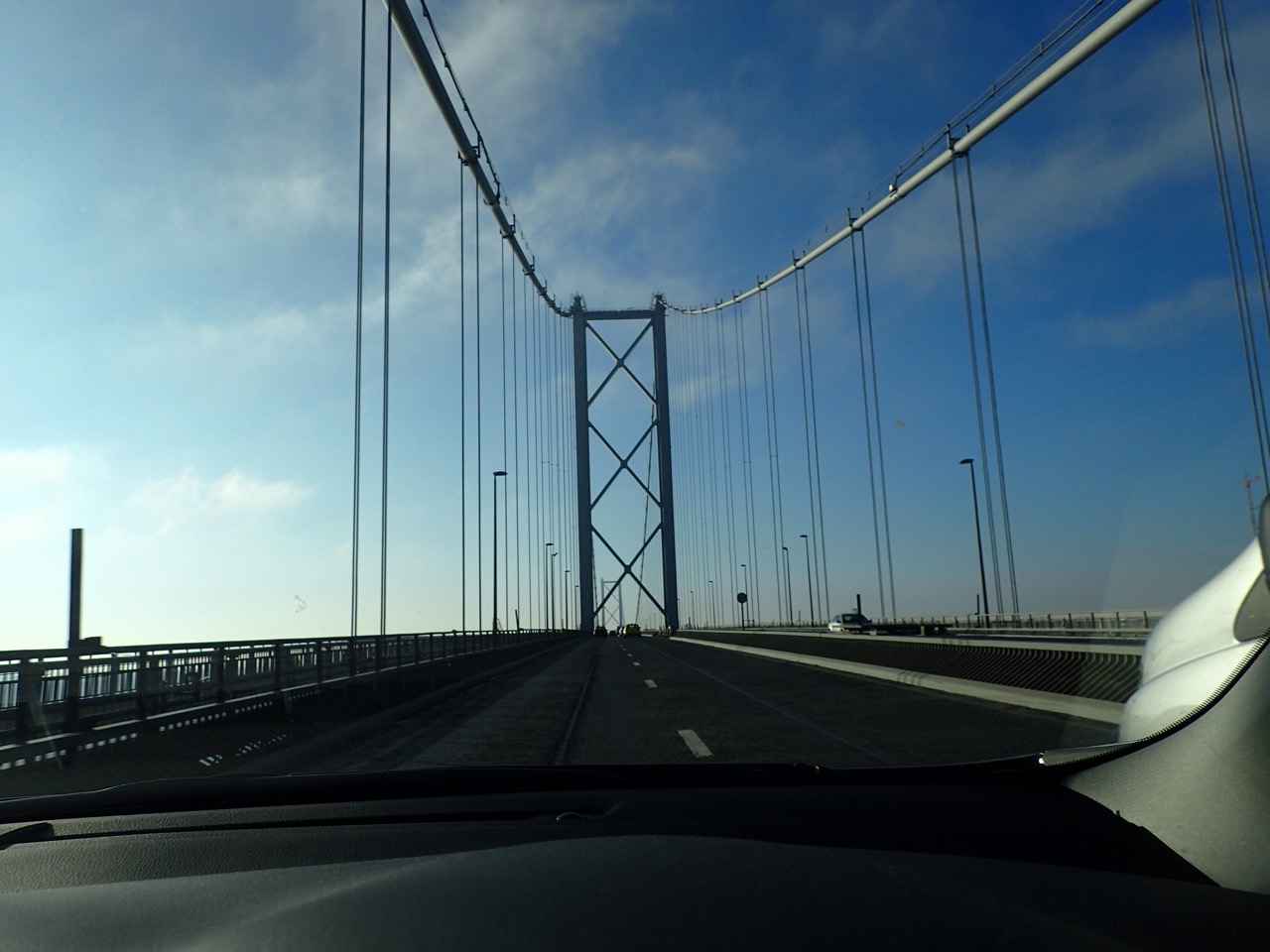 - En flot tur i bilen til Edingburgh lufthavn. En fantastisk uge, masser af oplevelser, masser af læring, masser af indtryk - jeg er slet ikke færding med at ro omkring Isle of Skye.
- A nice ride in the car to Edinburgh airport. A fantastic week, lots of experiences, lots of learning, lots of impressions - I am not at all finished paddle at Isle of Skye.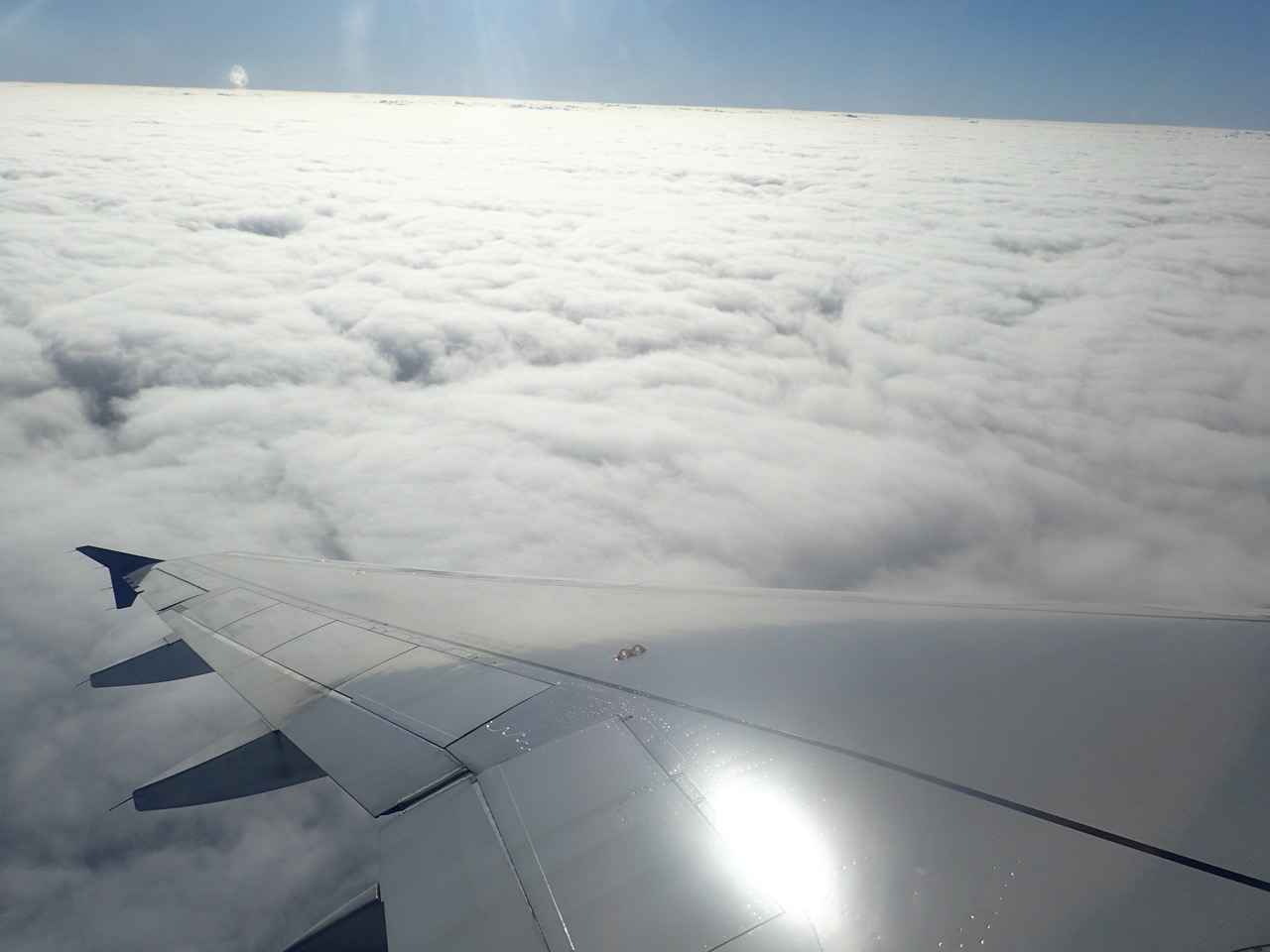 - En smuk tur hjem, efter nogle super dejlige dage på Isle of Skye.
- A beautiful trip home, after some super nice days on the Isle of Skye.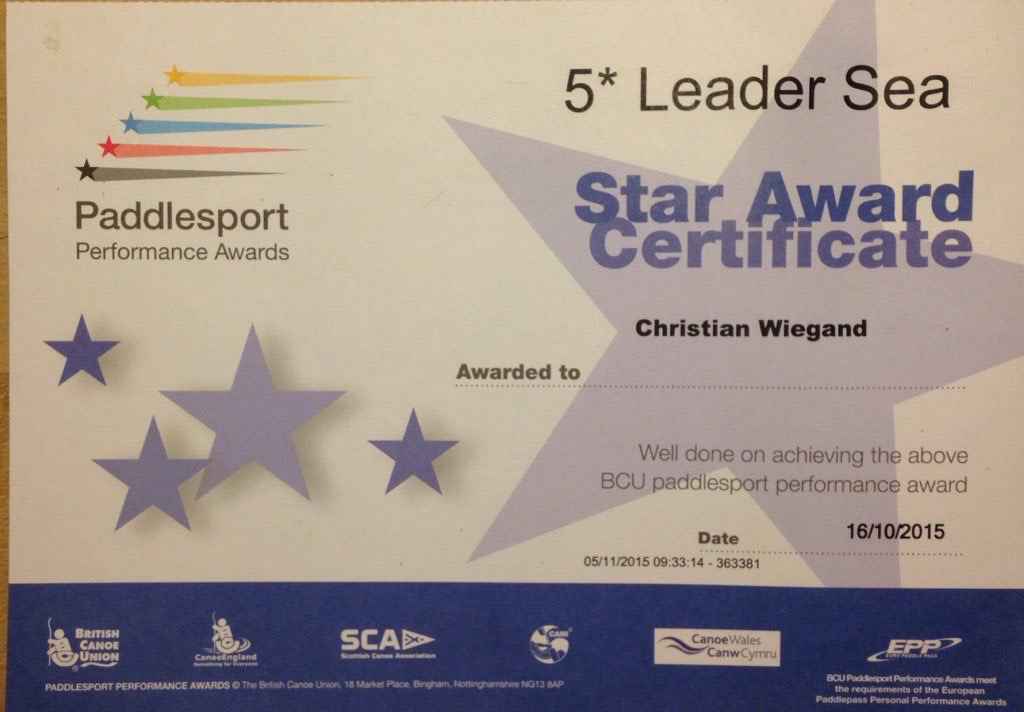 - 3 uger efter jeg var kommet hjem, fik jeg post fra Scottish Canoe Association, SCA.
Jeg er spændt og ser med glæde meget frem til de næste mange år med havkajak. En ting er at bestå assessment, en helt anden ting er at holde færdighederne ved lige, forbedre dem og udvikle sig.
- 3 weeks after I got home, I got mail from Scottish Canoe Association, SCA.
I am excited and am looking forward to the many yeart to come. One thing is passing assessment, another thing is keeping skills while developing and improving them.