2020-03-08 Eskilsø, Roskilde fjord, Danmark - Eskilsø (Isle of Eskil), Roskilde fjord, Denmark
Danish / English:
 - Vejrudsigten sagde 7-9 m/s fra syd, så en tur hvor der måtte arbejdes lidt på vej ud, og hjælp til at komme tilbage til bilerne blev søndagens program.
- The weather forecast predicted 7-9 m / s from the south, so a paddle where some work had to be done on the way out, and help getting back to the cars, was to be expected became the plan for the Sunday.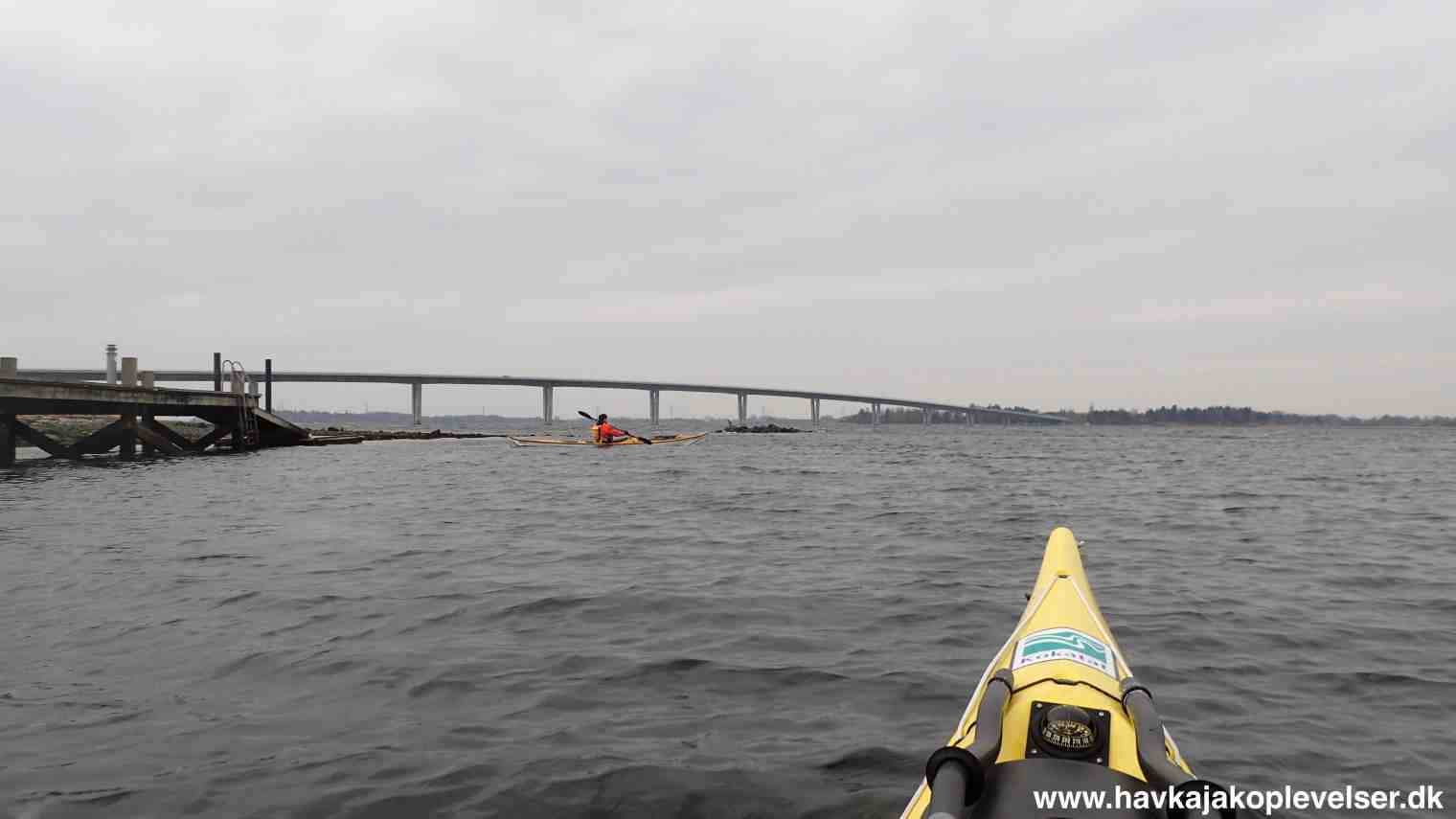 - Vi går på vandet fra stranden ved Østersvej i Frederikssund, lige nord for Kronprinsesses Marys bro.
- We launch from the beach at Østersvej in Frederikssund, just north of Crown princess Mary's bridge. It is possible to park for free, which applies to the vast majority of parking lots close to the beaches in Denmark.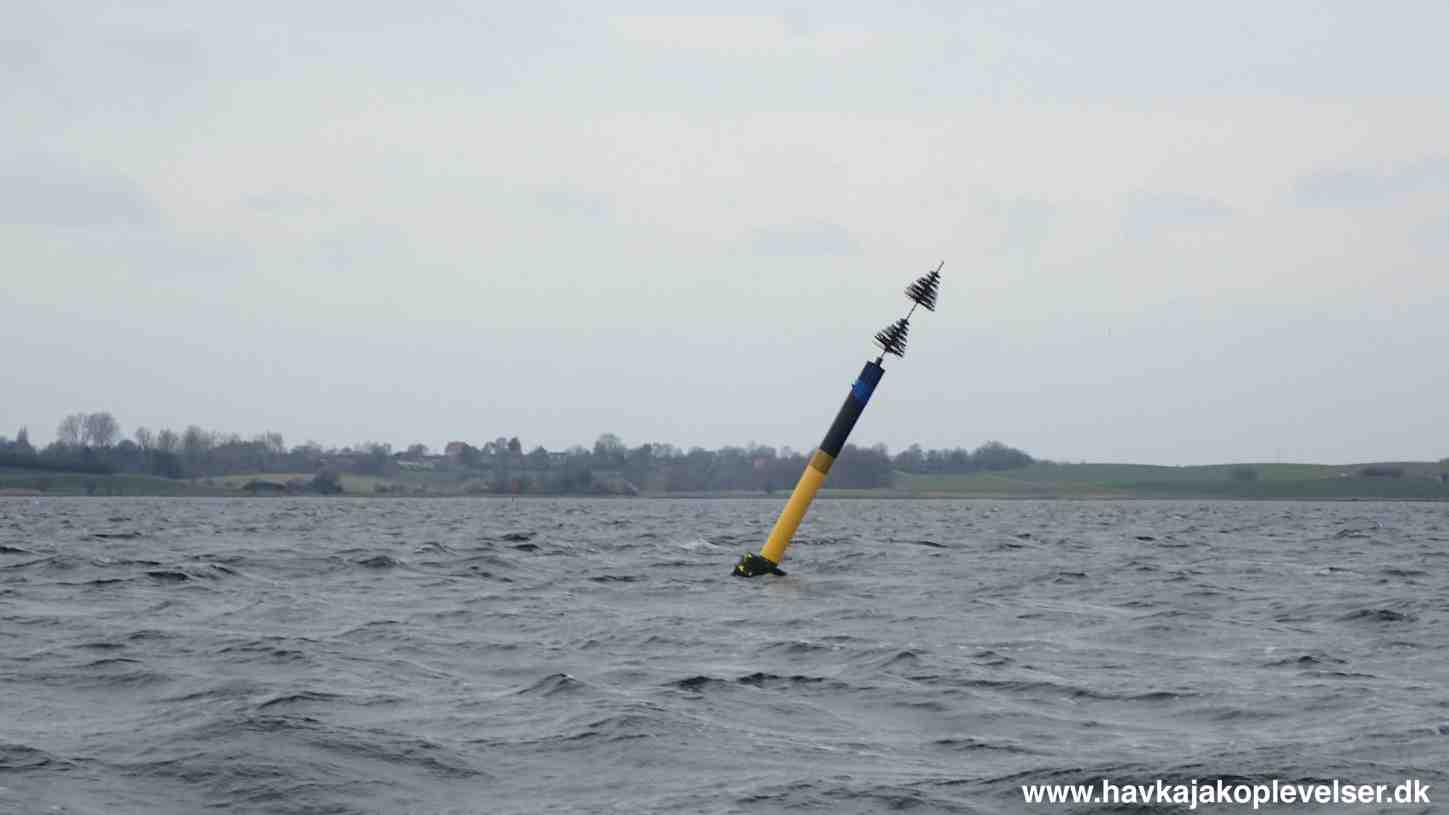 - Da fjorden rigtig mange steder ikke er særlig dyb betyder det også der heller ikke er store bølger. Vinden og vandet som den flytter, betød dog at der var lidt at arbejde for, før vi ville være fremme ved Eskilsø 9-10 km. senere mod syd.
- Since the fjord in many places is not very deep, it also means that there are no big waves. However, the wind and water it moves meant that there was some work to do before we would arrive at Eskilsø 9-10 km. later to the south.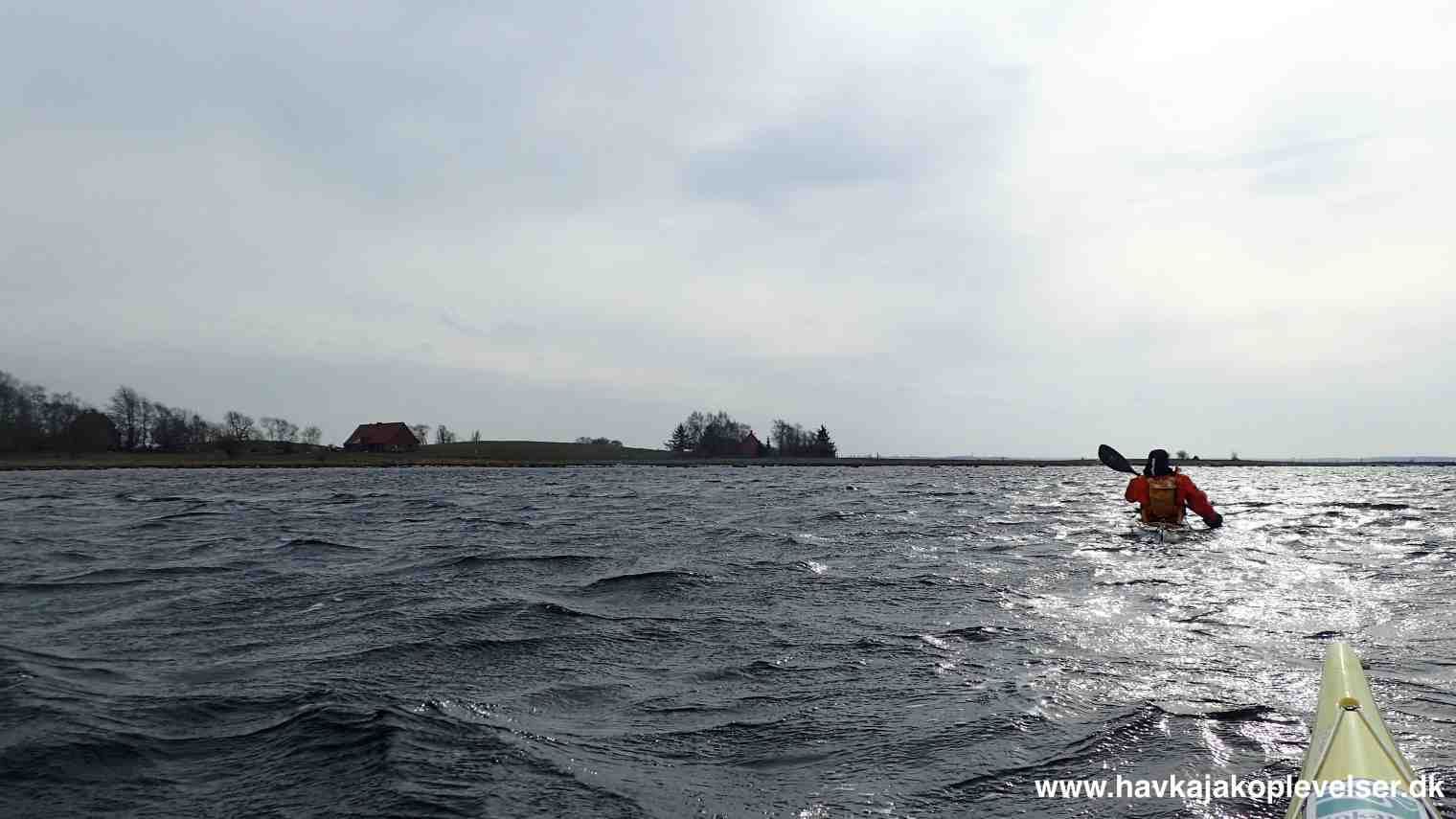 - Efter to timer begynder vi at fornemme en lille smule læ for vinden da vi nærmere os Eskilsø, samtidig med at også kroppen kunne trænge til en pause.
- After two hours we start to feel a little shelter from the wind as we get closer to Eskilsø, at the same time that the body could also need a break.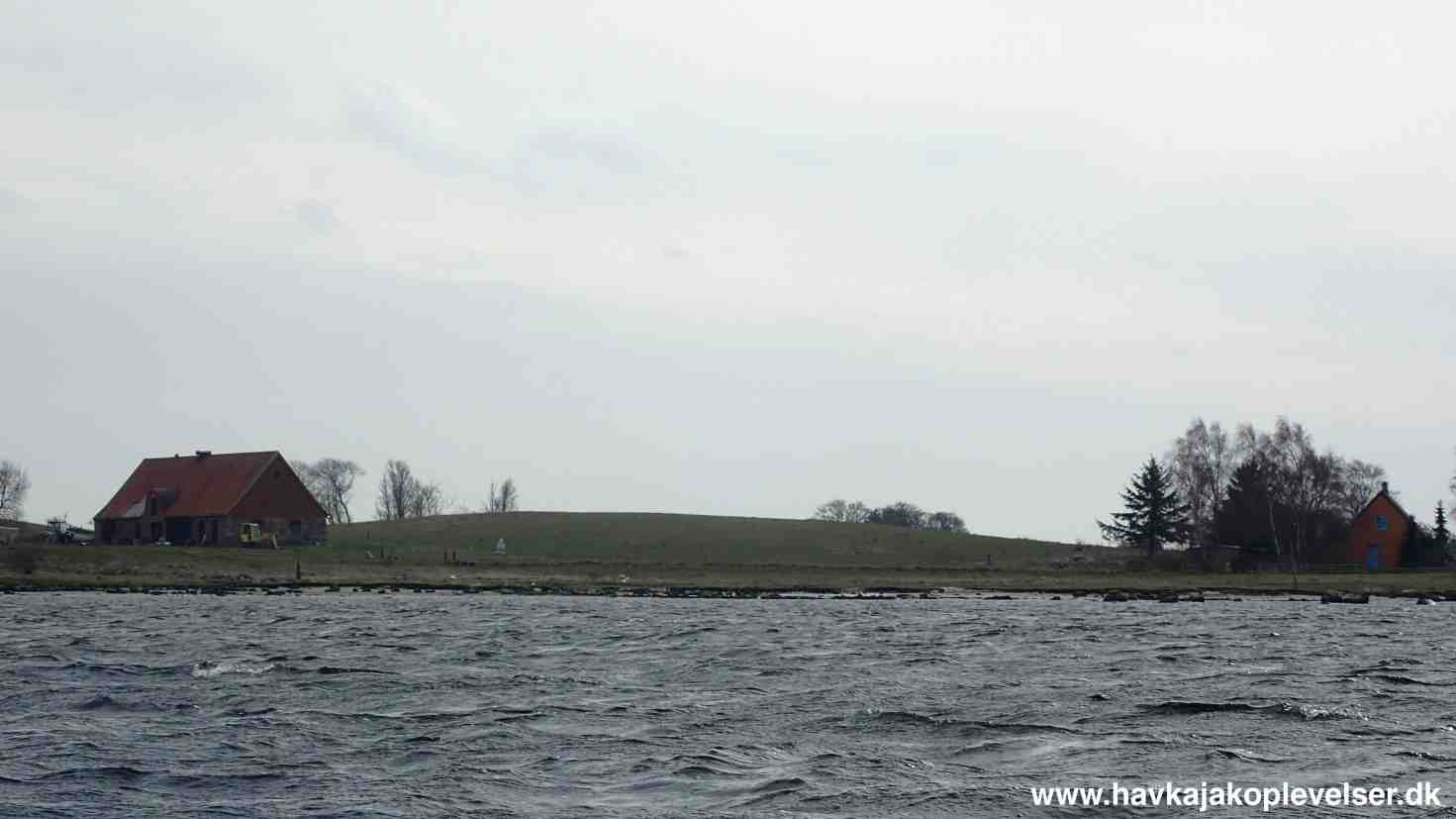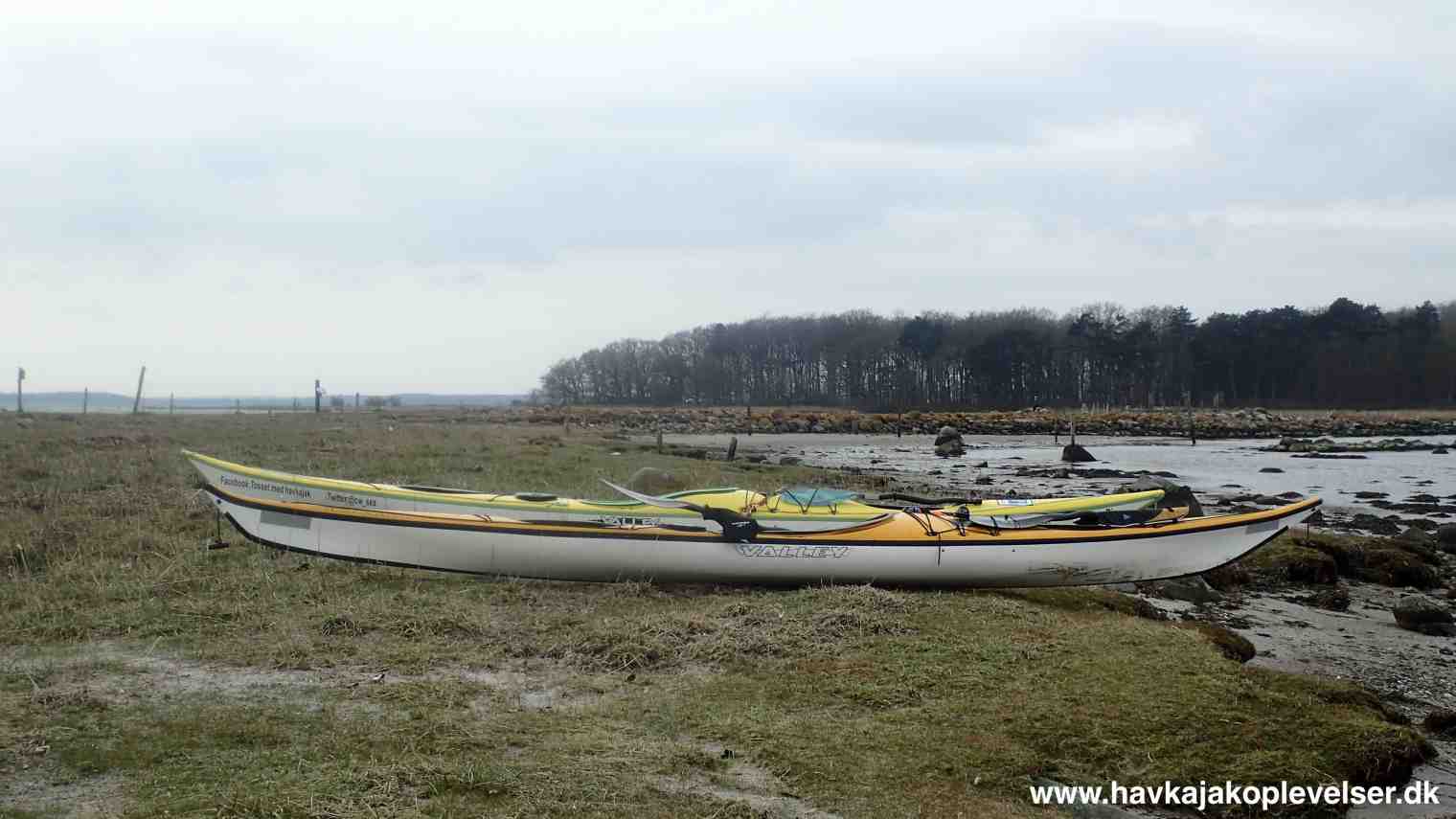 - Det er kun tilladt at gå i land på Eskilsø et sted, og der er ved den lille havn på vestsiden.
- One is only allowed to land on Eskilsø one place, and there is at the small harbor on the west side of the island.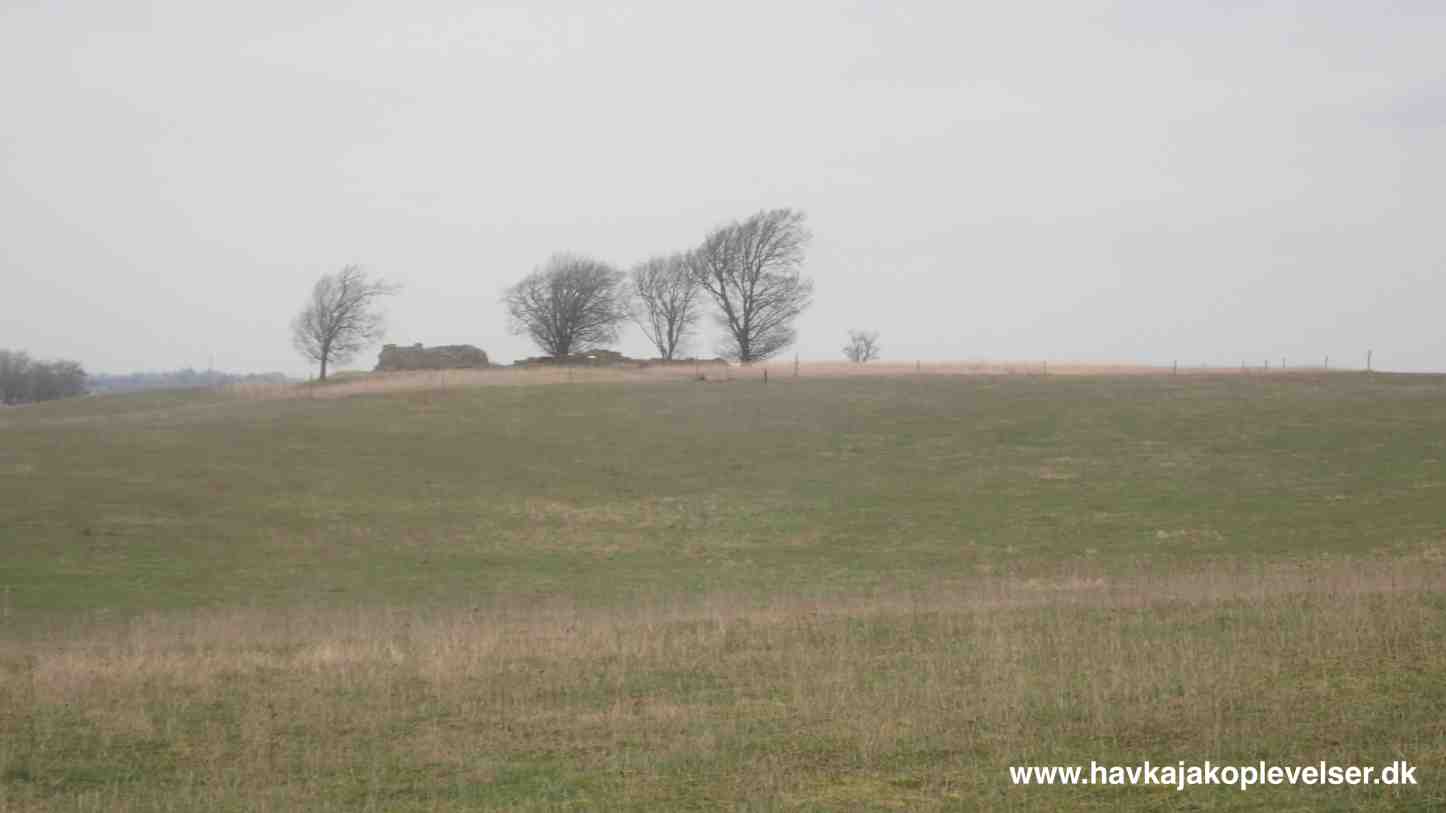 - Fra kajakkerne går vi langs de spor, som man skal følge, forbi det eneste hus på øen på vej op for at se på klosterruinen.
- From the kayaks we walk along the tracks, witch you have to follow, past the only house on the island, on the way up to have a look at the ruin of the monastery.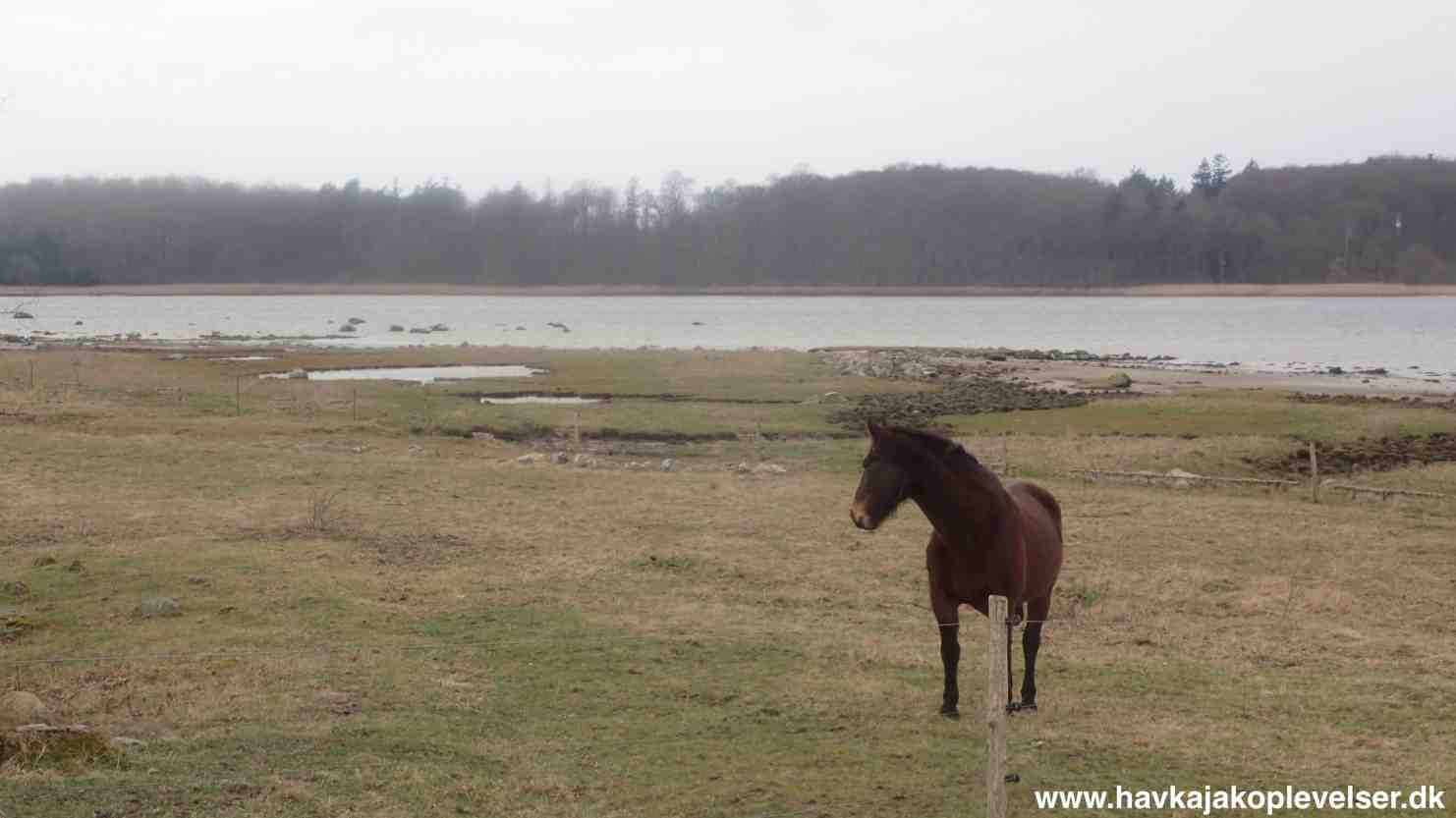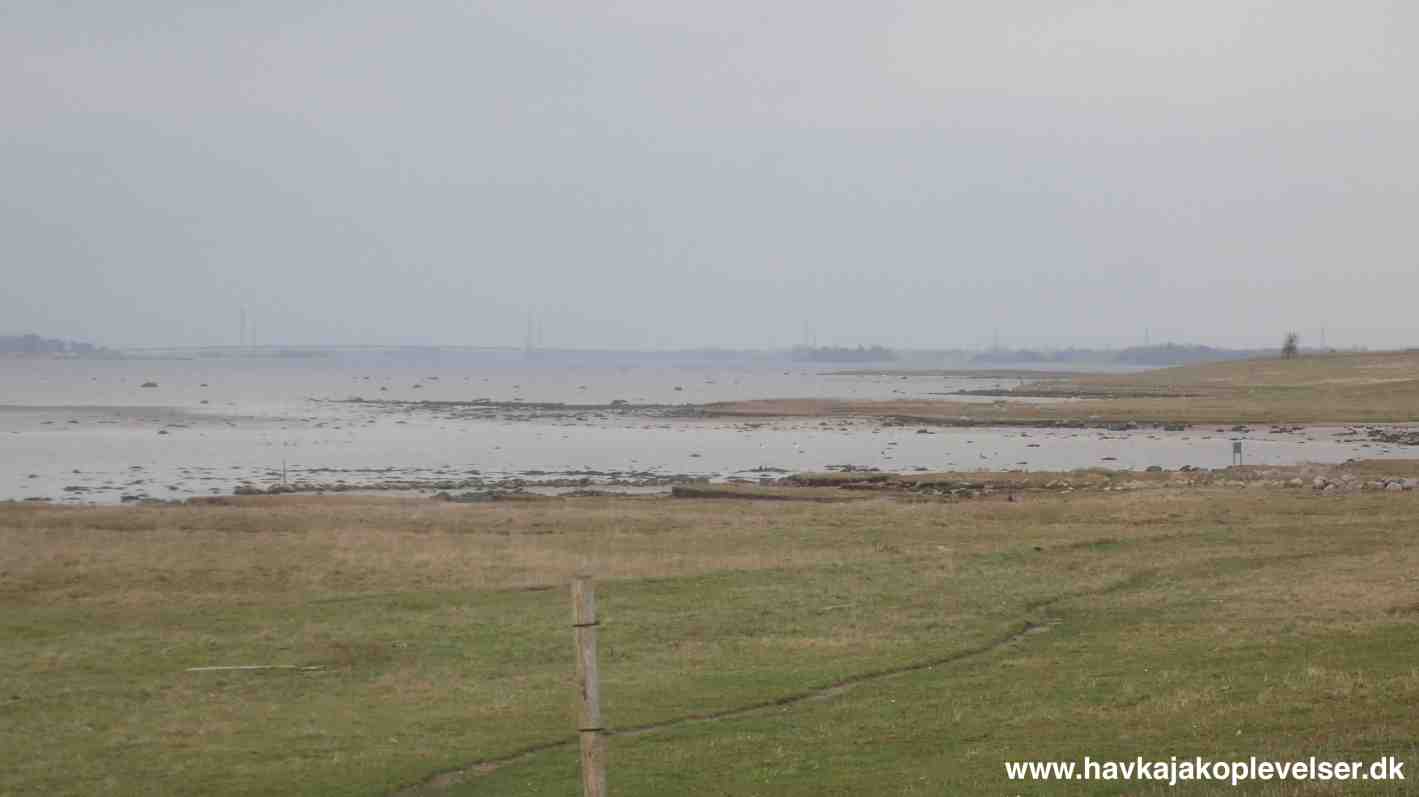 - Kig mod nord hvorfra dagens tur startede.
- Looking towards north from where todays paddle started.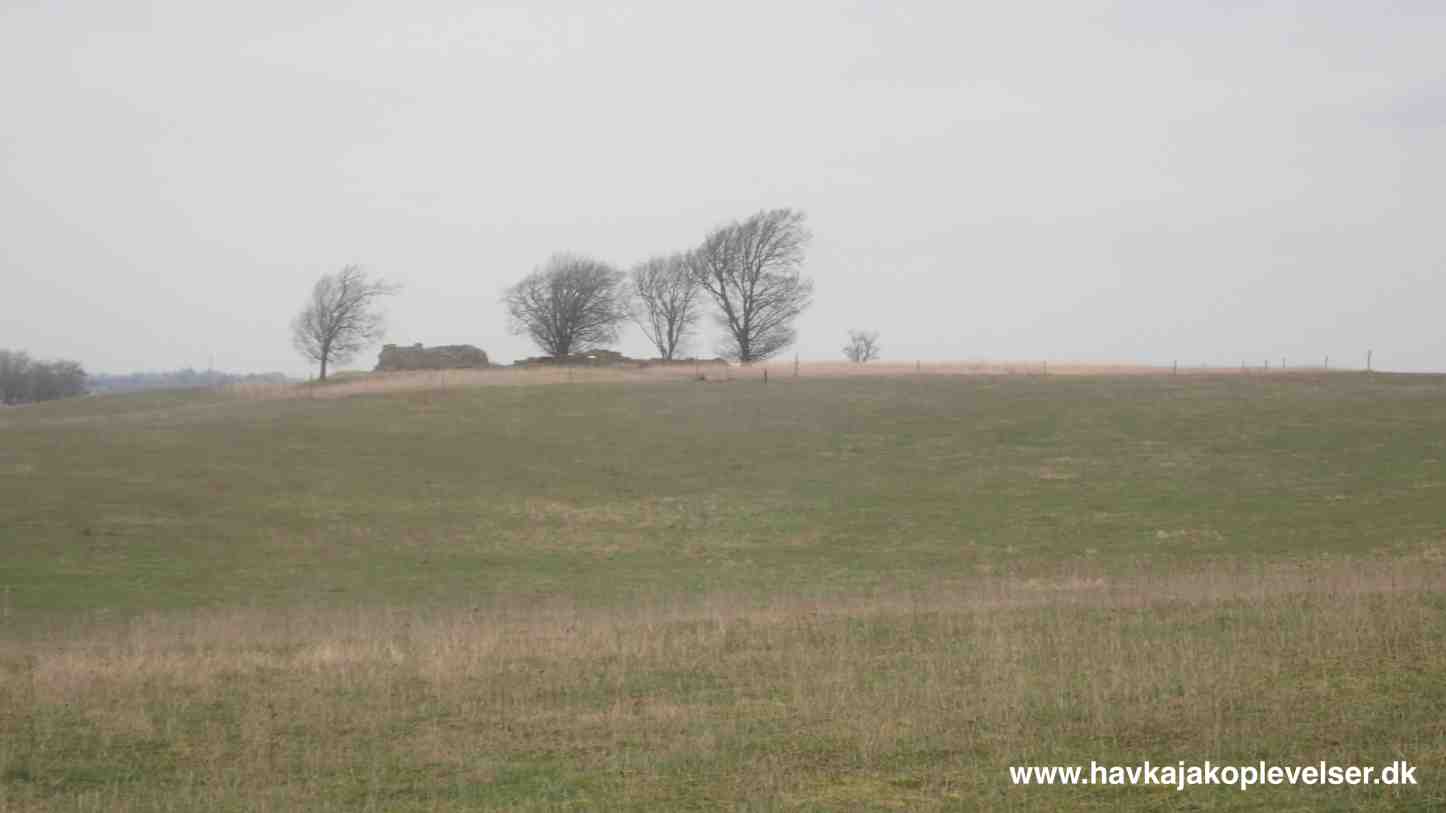 - Jeg har ofte roet rundt om Eskilsø, og set ruinen fra vandet, man har aldrig være på øen.
- I have often paddled around Eskilsø, and seen the ruin from the water, but have never been on the island.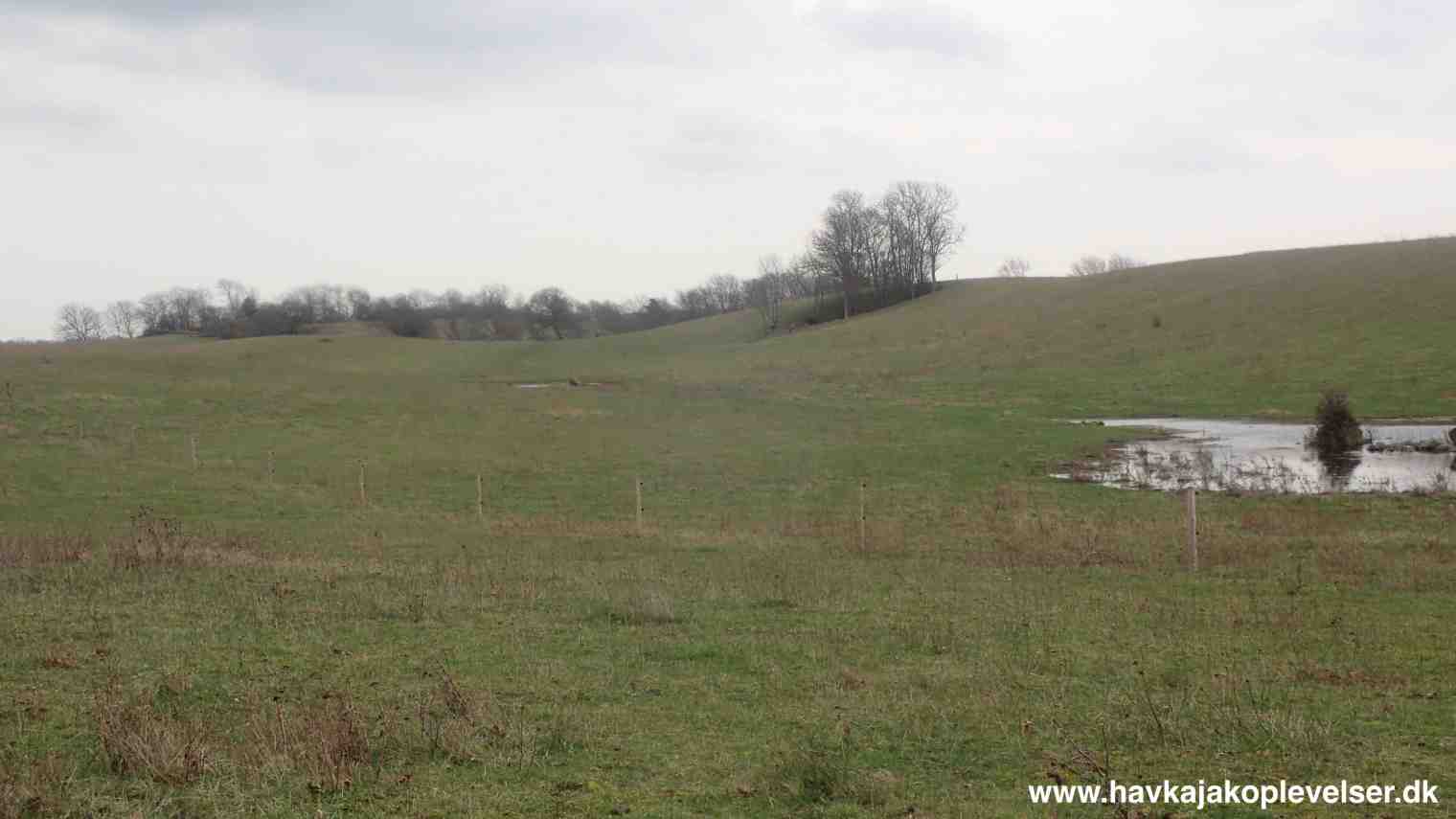 - At øen er så kuperet som den er, var for mig en overraskelse, det kan men slet ikke fornemme fra vandet.
- The fact that the island is as hilly as it is, was a surprise to me, it can not see from the water at all.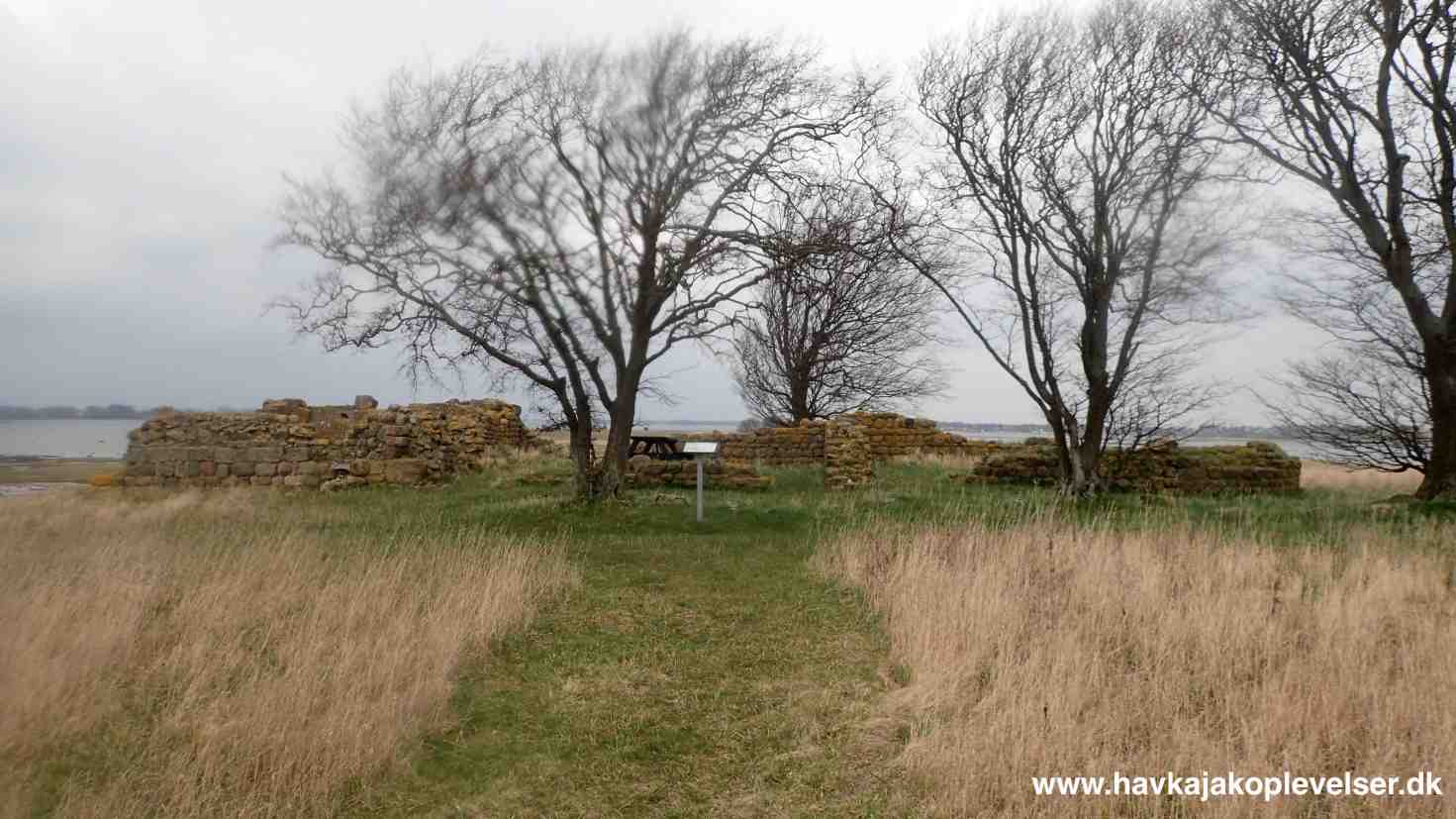 - Der er flere historier om hændelser og Klosterest historie, nogle omfatter utugtig opførsel hos munkene, andre om drabsforsøg. Om det er sandt eller falsk ved jeg ikke, men dejligt omkring ruinen det er der.
- There are several stories of incidents and monastic history, some about a non godly behavior by the monks, others about attempted murder. Whether that is true or false I do not know, but there is very nice around the ruin to do a break.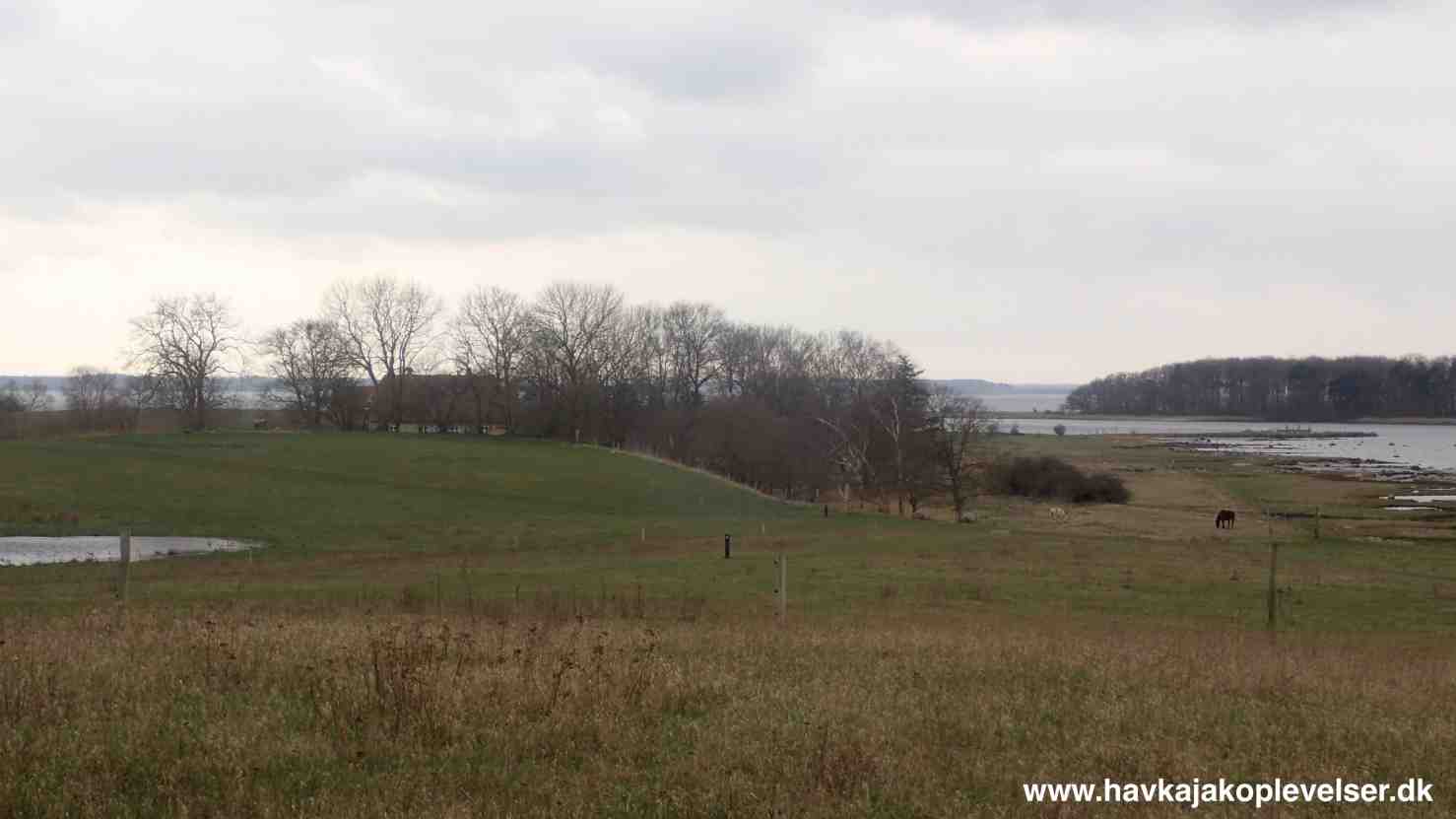 - Udsigten fra ruinen, ned mod den lille havn.
- The view from the ruin, towards the small harbor.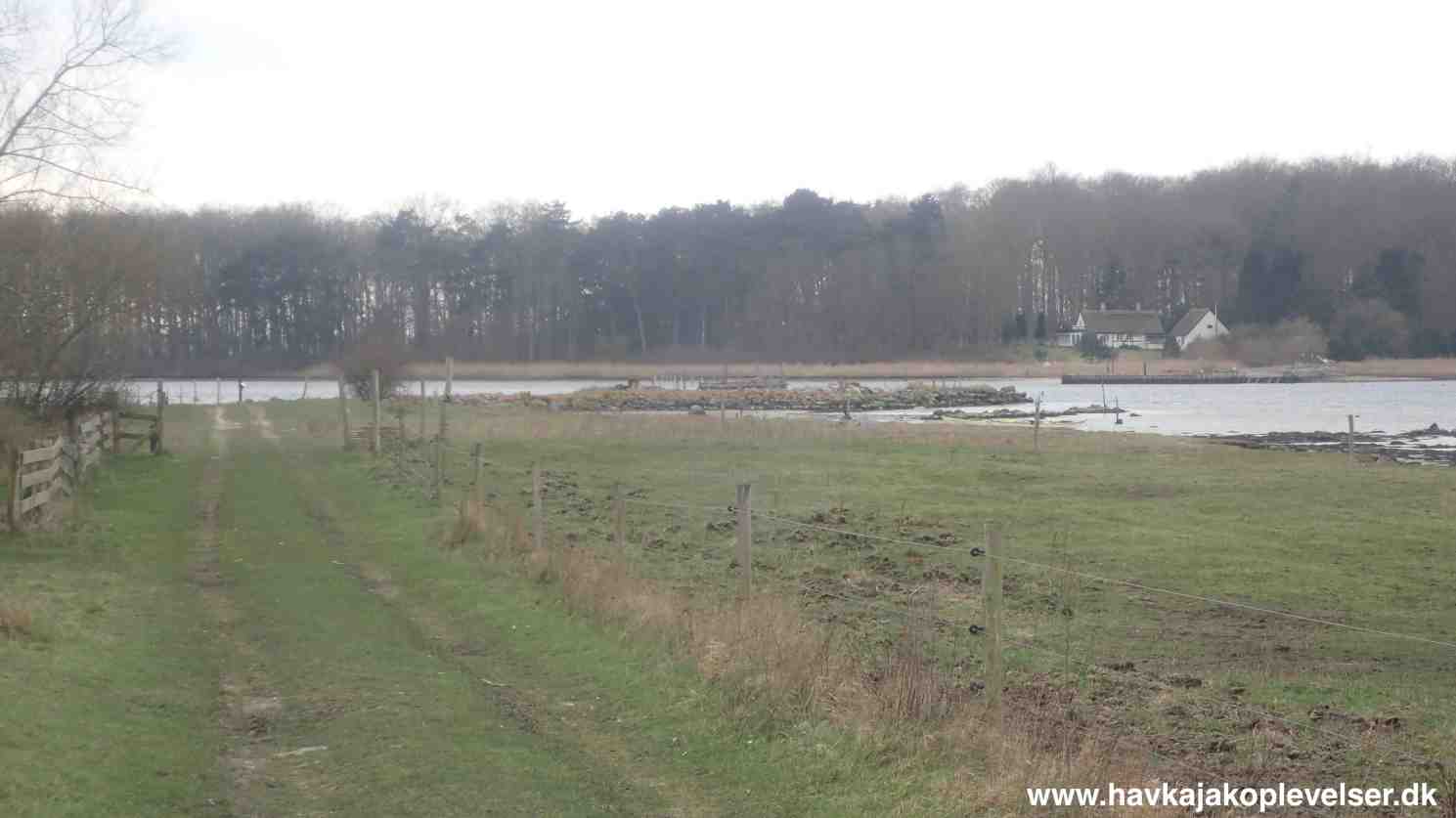 - Efter frokost og kaffe, følger vi stien tilbage til kajakkerne og gør klar til at komme på vandet igen.
- After lunch and coffee, we follow the path back to the kayaks, and get ready to get back on the water.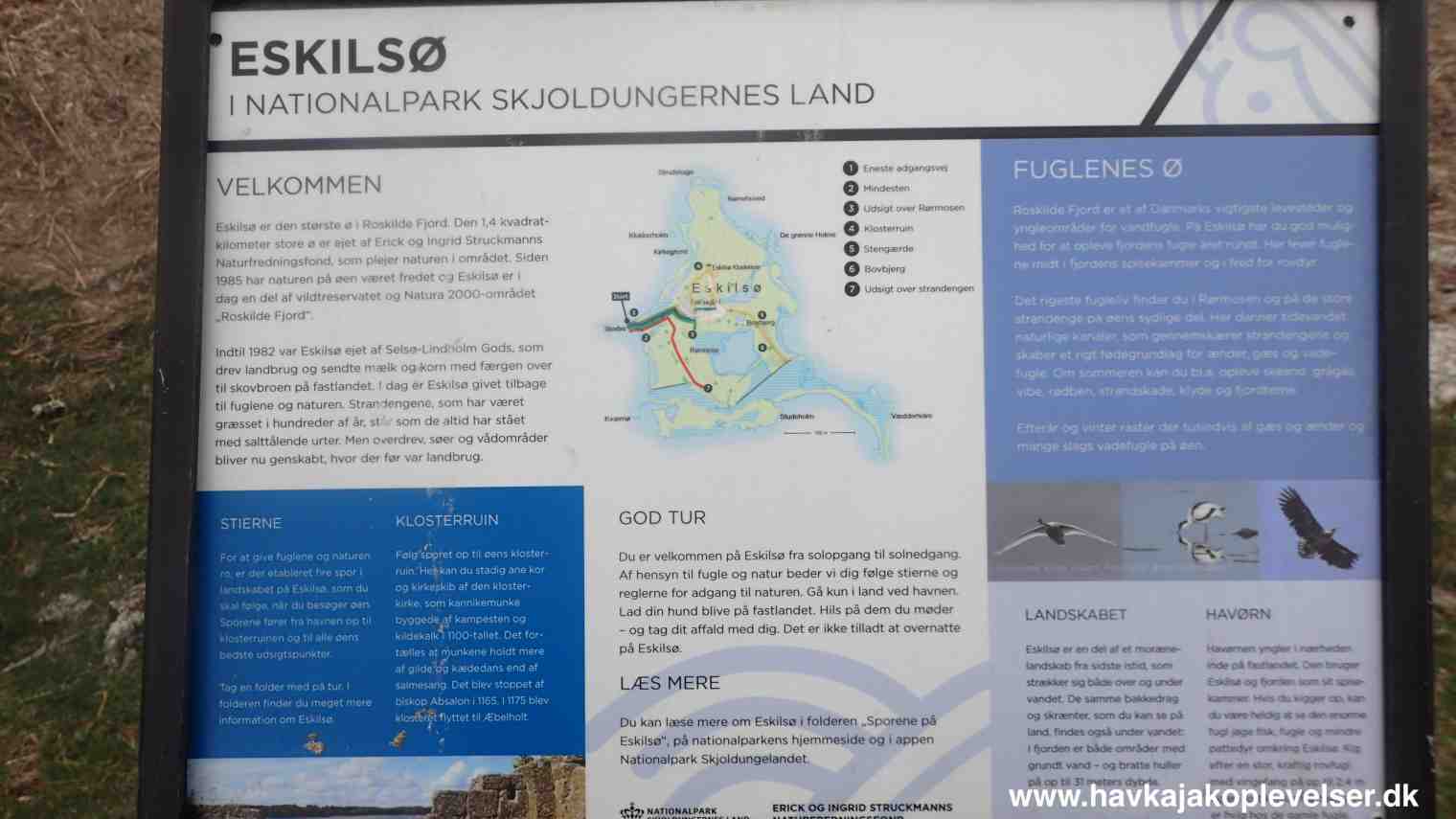 - Flere steder på øen, er små skilte med information om dyrelivet på øen og fjorden.
- Several places on the island, is small signs with information about wildlife on the island and the fjord.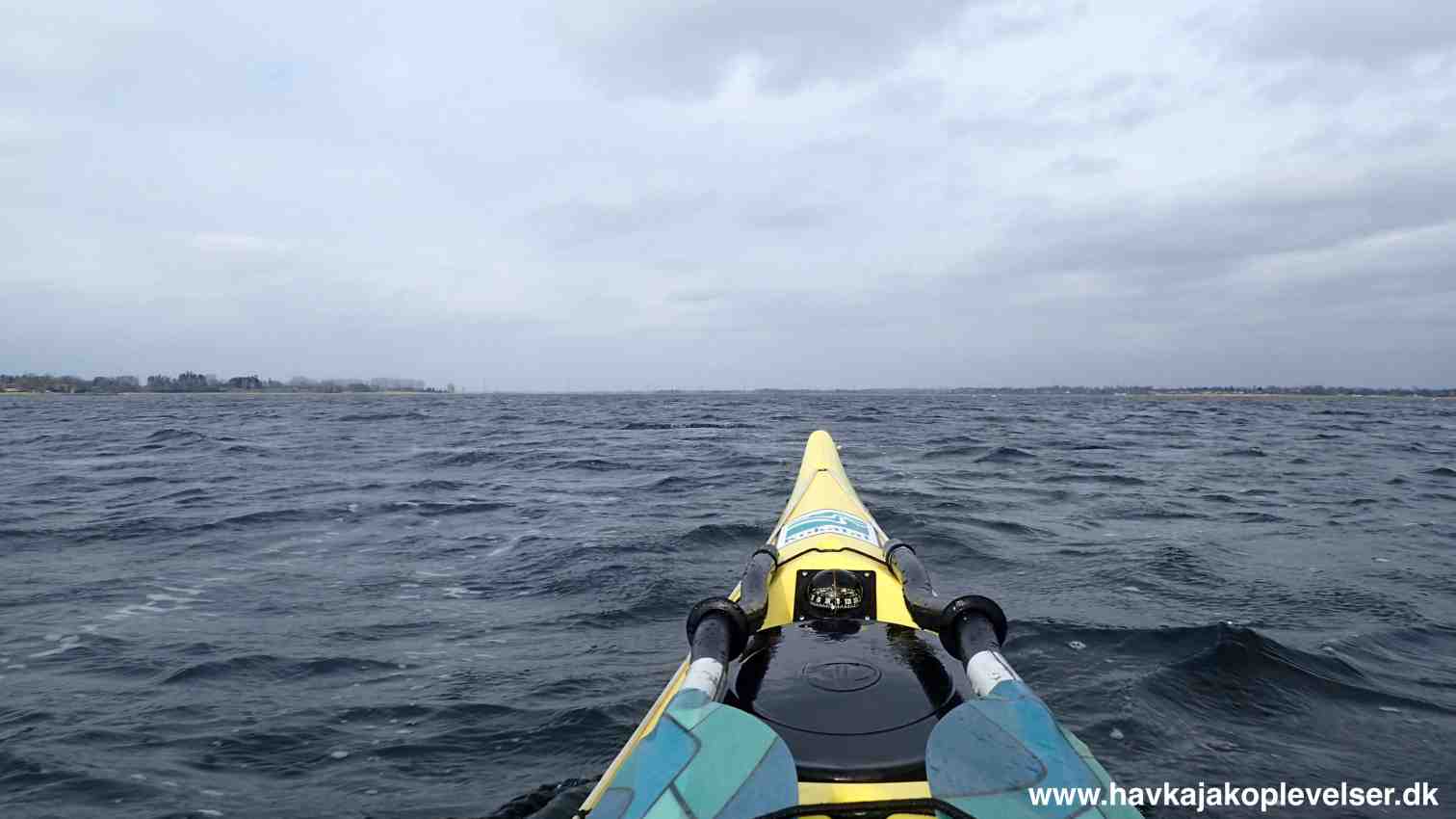 - På vandet igen, nu med vinden i ryggen.
- On the water again, now with the wind in the back.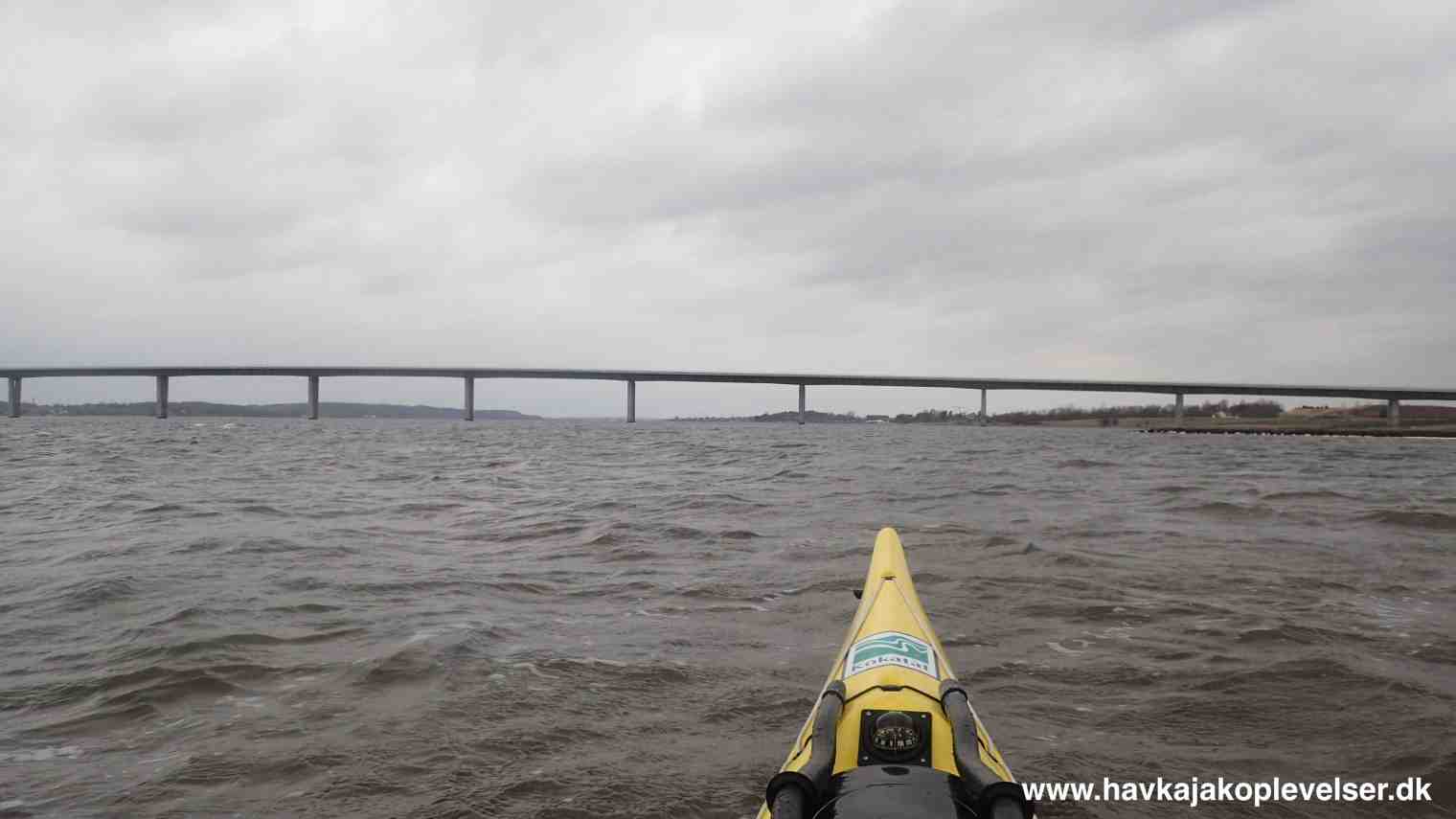 - Turen tilbage til Kronprinsesse Marys bro gik med meget hurtigt, så jeg var spændt på hvor lang tid den ville tage til samenligning.
- Paddle back to Crown Princess Mary's bridge went very quickly, so I was excited about how long it would take to the comparison.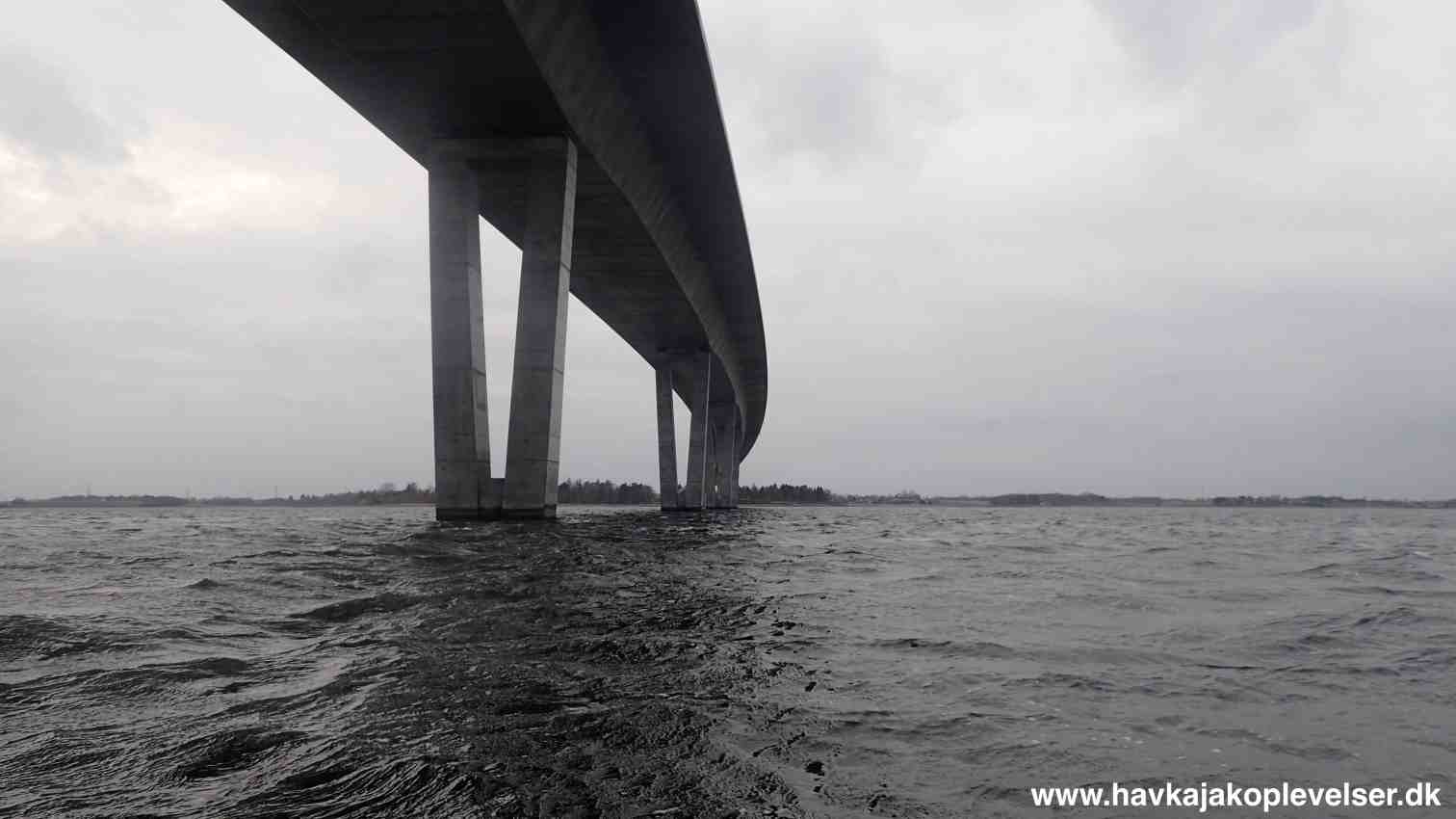 - Under broen og ind til stranden og bilerne. Turen sydover i modvind og strøm tog 1t.50 min. turen retur i medvind og strøm tog 1t.15 min. Det er nu altid rart at have medvind på turen tilbage.
- Under the bridge and into the beach and the cars. The paddle south into the headwinds took 1h.50 min. the paddle back in down wind took 1h.15 min. Always nice to have down wind on the way back.
Venlig hilsen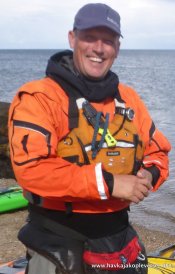 Christian Wiegand

www.havkajakoplevelser.dk
Facebook: Tosset med havkajak / Mad about Sea Kayak
Instagram: cwseakayaking
Twitter: @cw_sea

Sponsored by Teamkayak - www.teamkayak.dk
Sponsored by Kokatat - www.kokatat.com                                                                                          Sponsored by Expeditionfoods - www.expeditionfoods.com