Esrum Sø rundt d. 08-05-2016 - Åben tur for alle der måtte have lyst.
Danish / English.
2016-05-08.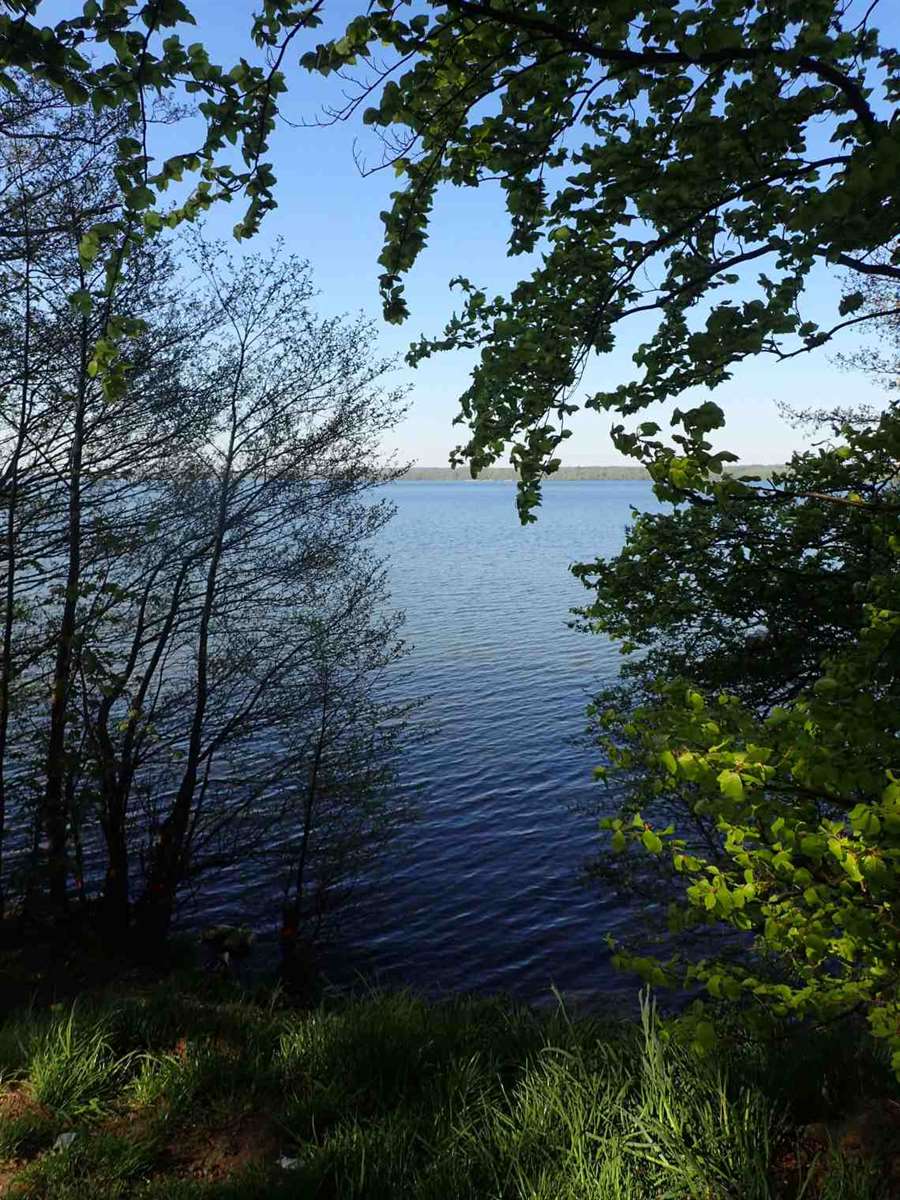 - Nyudsprungne Bøgetræer og Anemoner i skovbunden.
Dansk metroligisk institut havde forudsagt 20 gr. og vind på 5 ms. fra sv. så vejret var helt fantastisk.
- Newly sprouted Beech trees and anemones in the forest floor.
Danish Meteorological Institute had predicted 20 gr. , wind from sw. at 5 ms. so the weather was absolutely fantastic.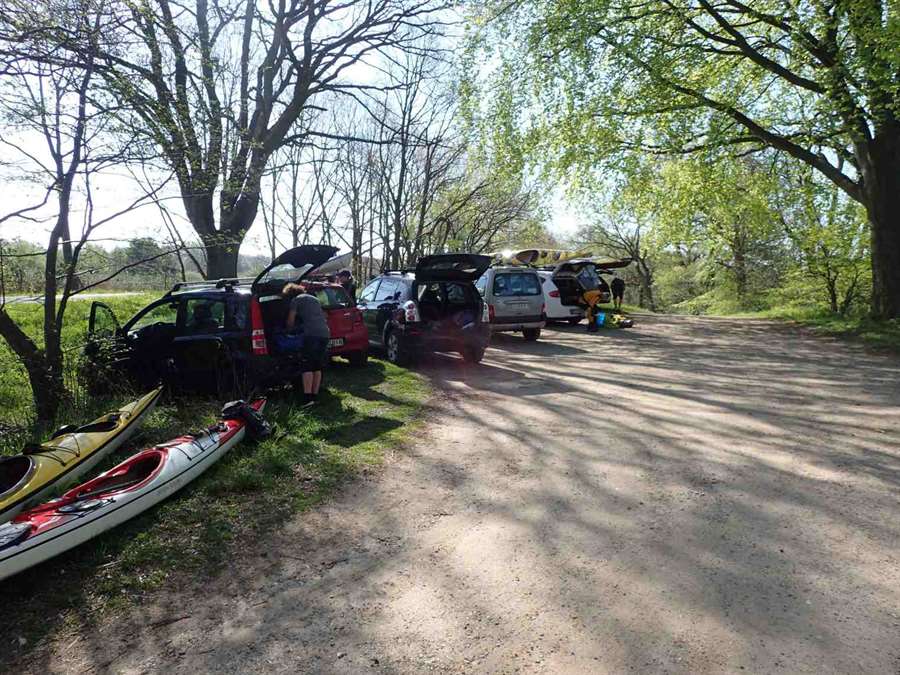 - Vi mødtes som aftalt, i det nordøstlige hjørne af søen, og fik gjort kajakkerne klar.
- We met as agreed, in the northeast corner of the lake, and got the kayaks ready.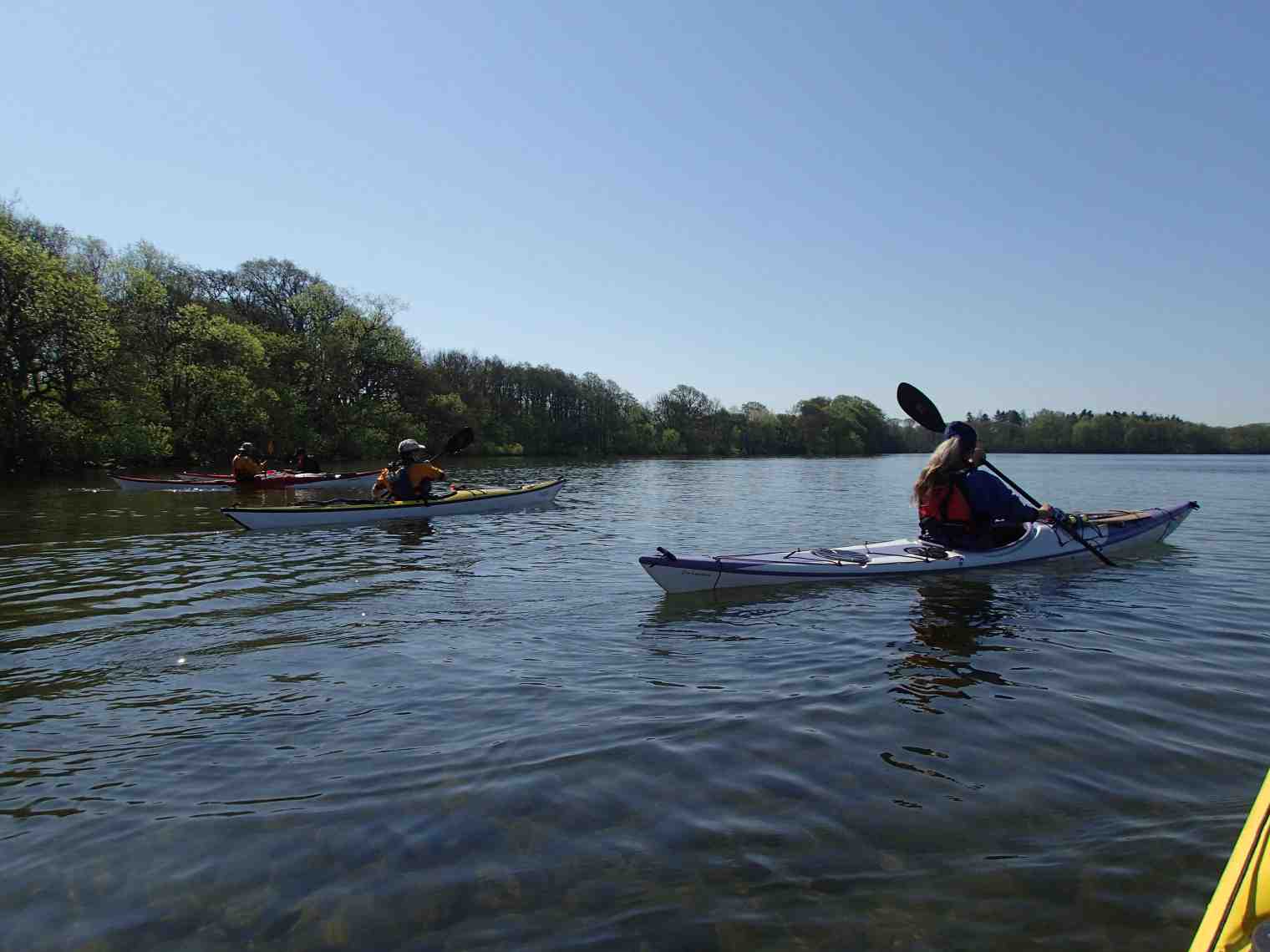 - På vandes kl. 10.30
- Launch at 10.30 o'clock.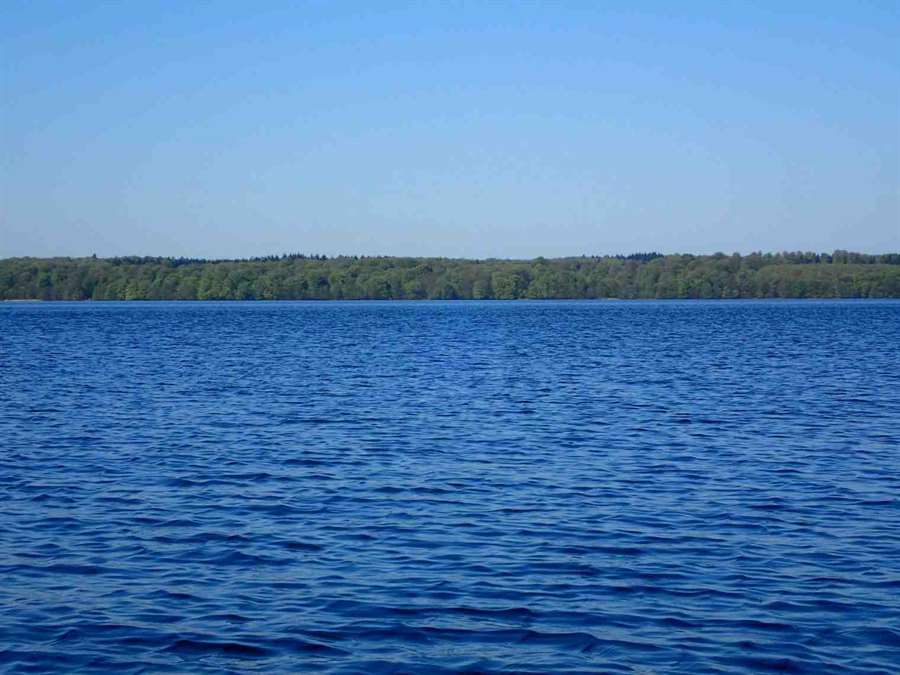 -
- Et kig over søen til brinken på nv. siden.
- A look across the lake to the new one. side.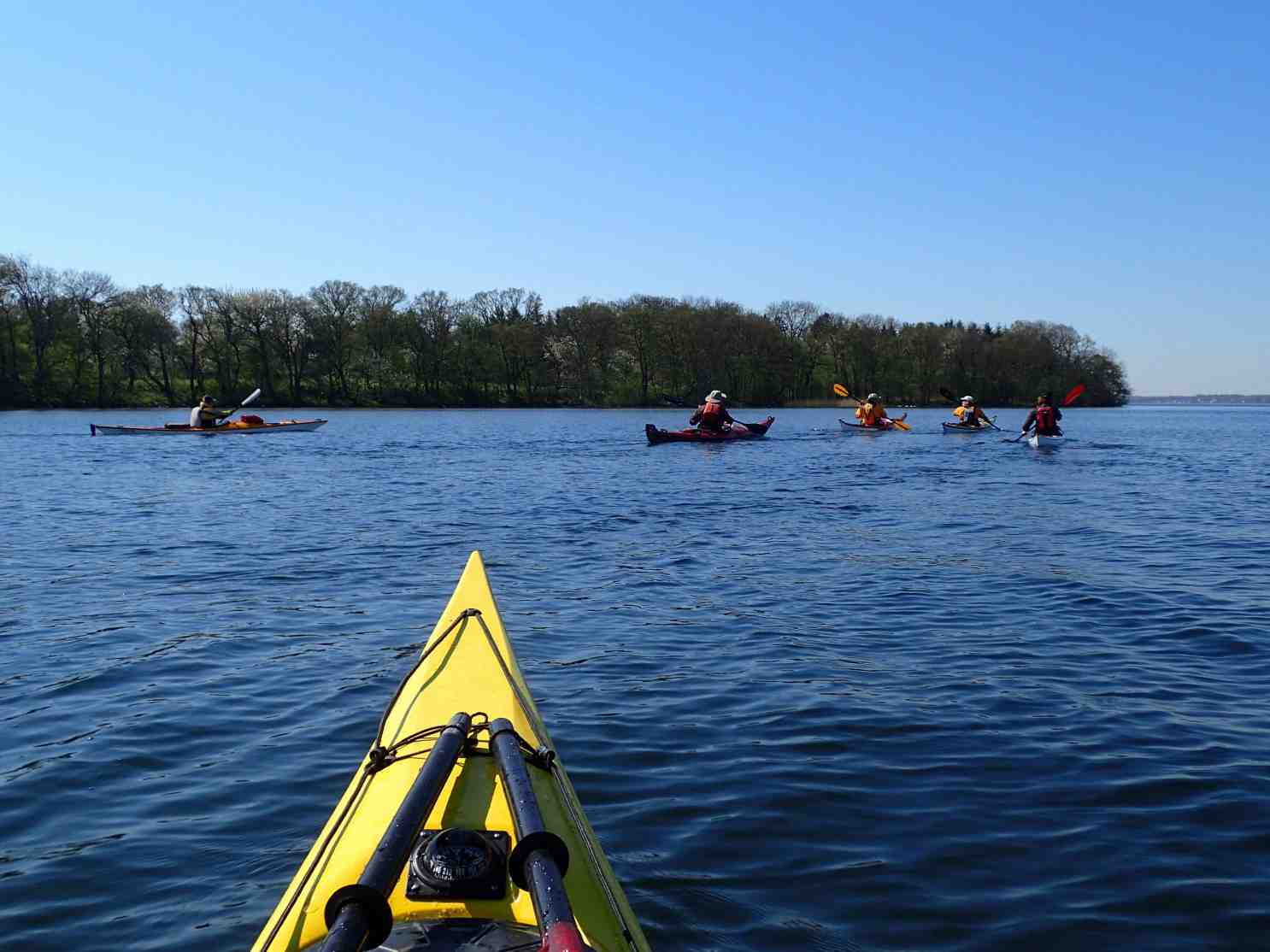 - En hyggelig gruppe på 7 kajakroer på vej mod Sørup.
- A nice group of 7 paddlers heading towards Sørup.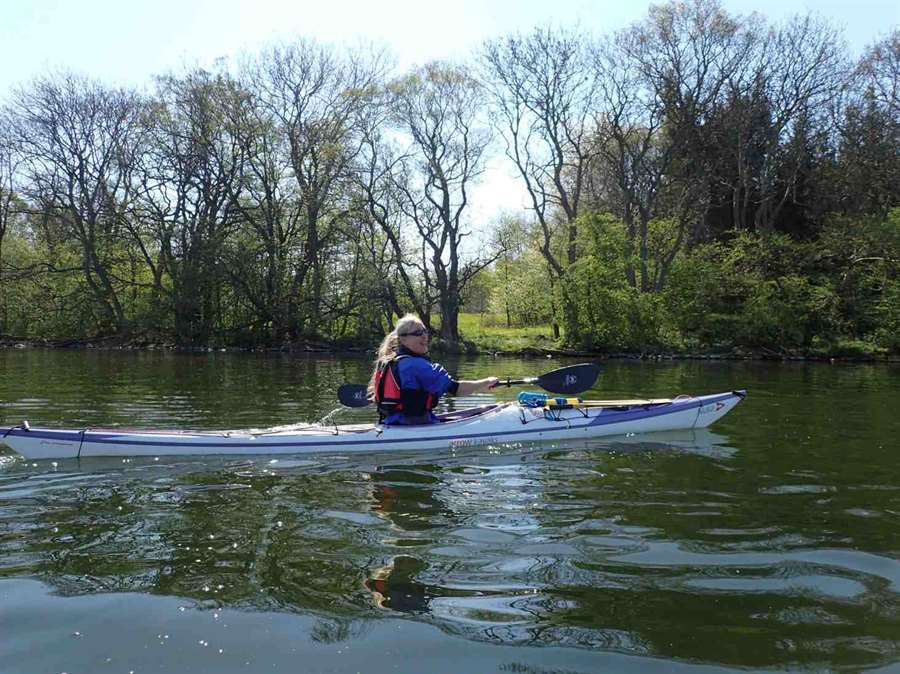 - Det her er ikke så tosset.
- This is not a bad thing.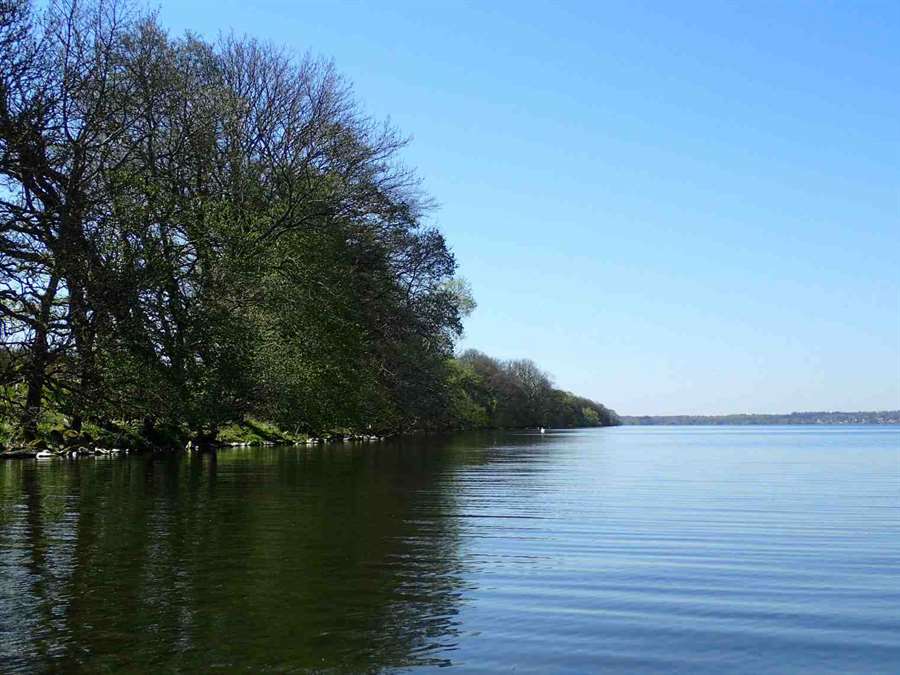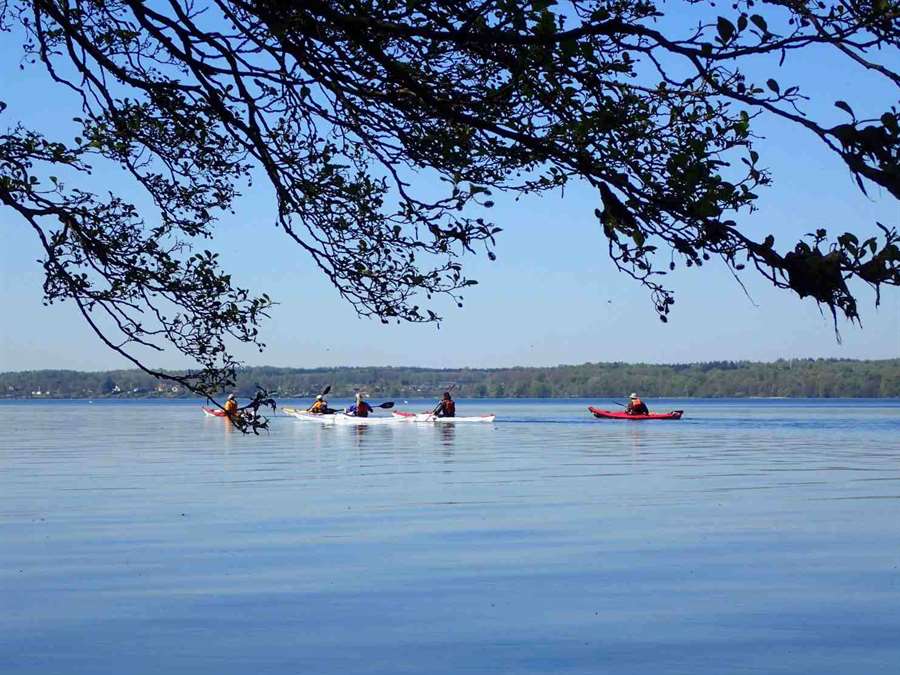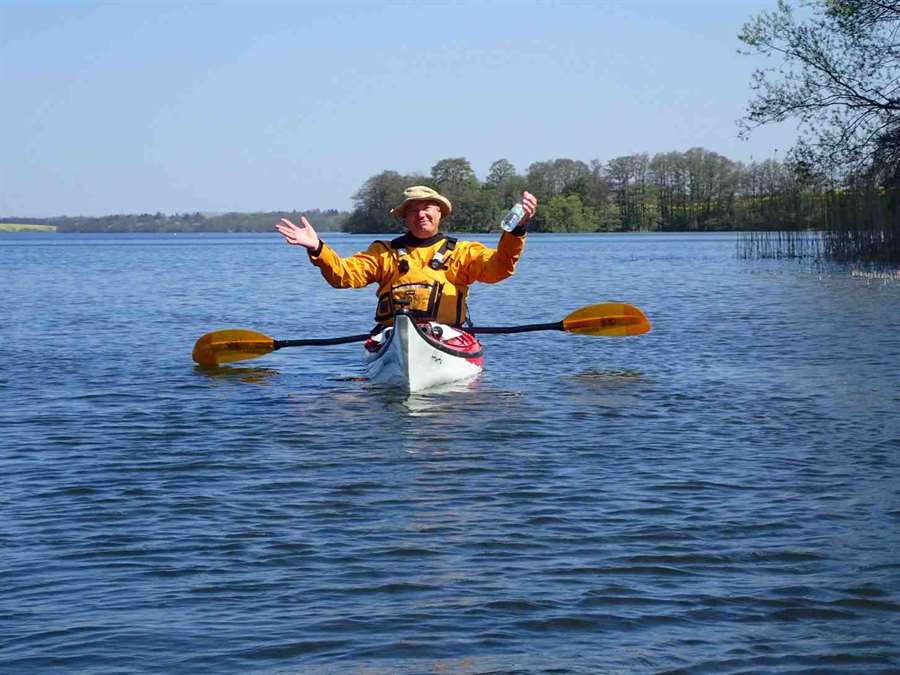 - Ja det er ikke så tosset.
- This is not so bad.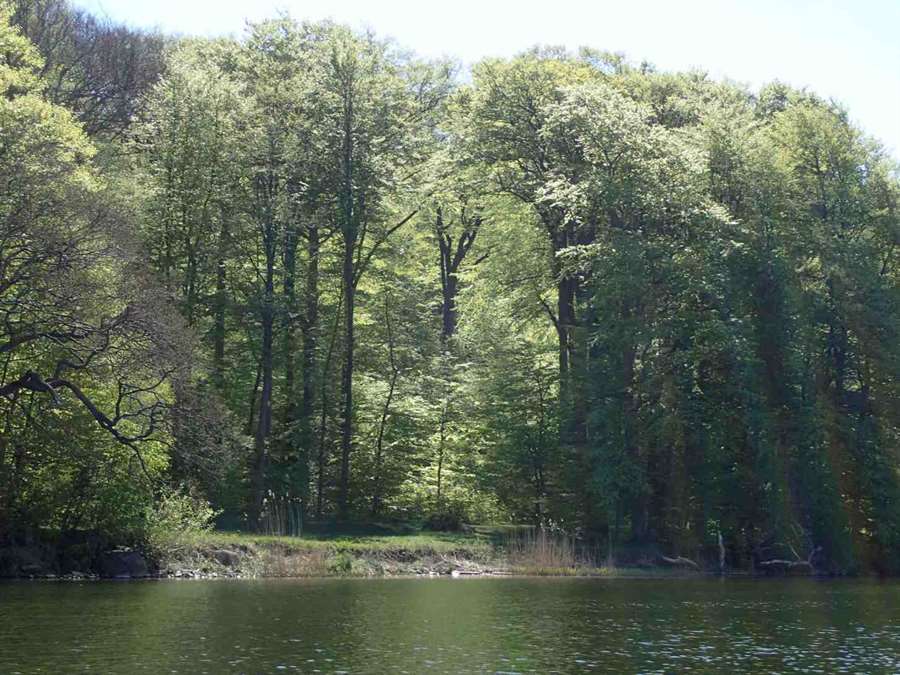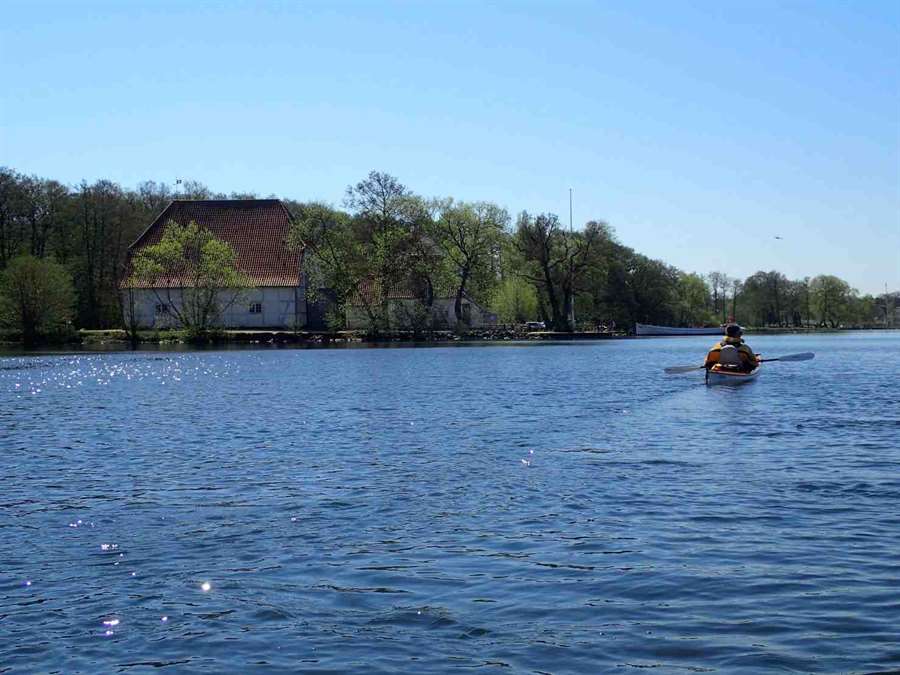 -
- Ved Skipperhuset, hvor bl.a. Dronningen har sin båd liggende.
- Skipperhuset / house of the skipper, where The Queen has her boat..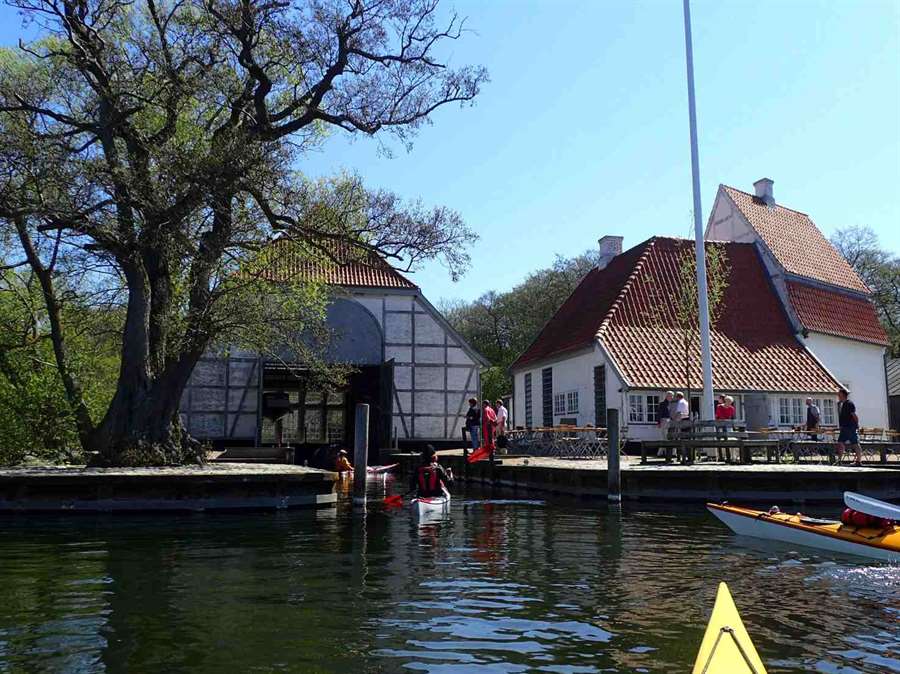 - Vi skulle naturligvis se ind i bådhuset.
- We should of course have a look into the boathouse.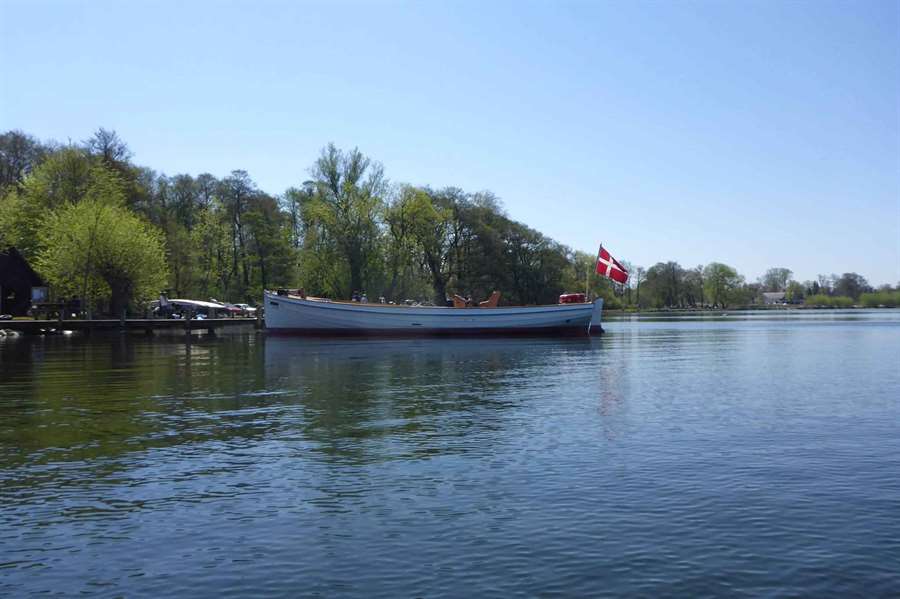 - En af bådene der sejler rundt på søen, ligger klar til afgang, med de næste turister.
- One of the boats sailing on the lake, ready for departure with tourists.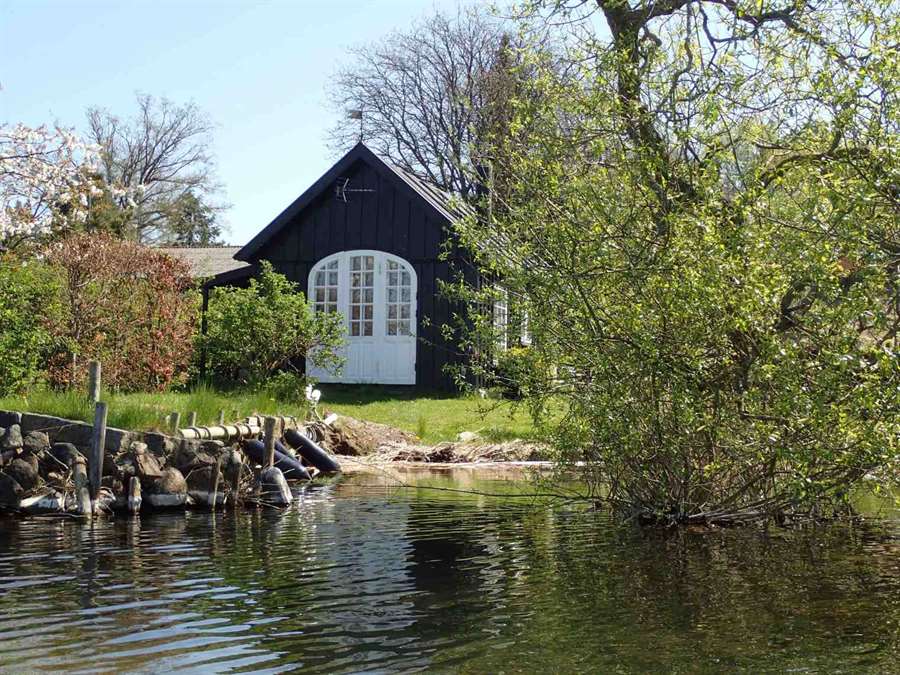 - Flere steder ligger de gamle huse helt ned til søen.
- Several older houses are absolutely down to the lake.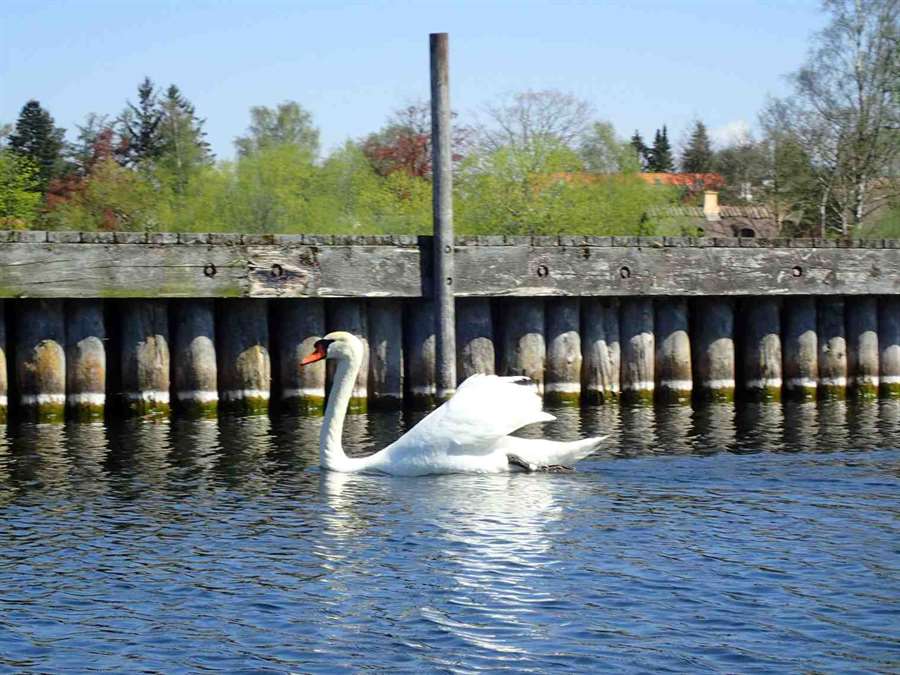 - En majestætisk svane svømmede tæt forbi os.
- A majestic swan were swimming close by us.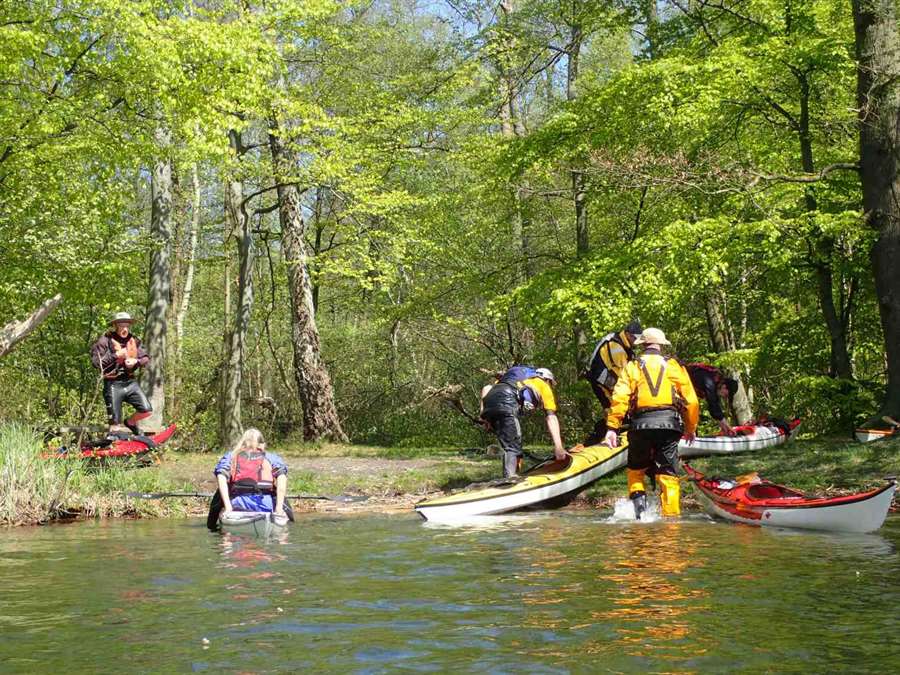 - Tid til forkost i skoven.
- Time for lunch in the forest.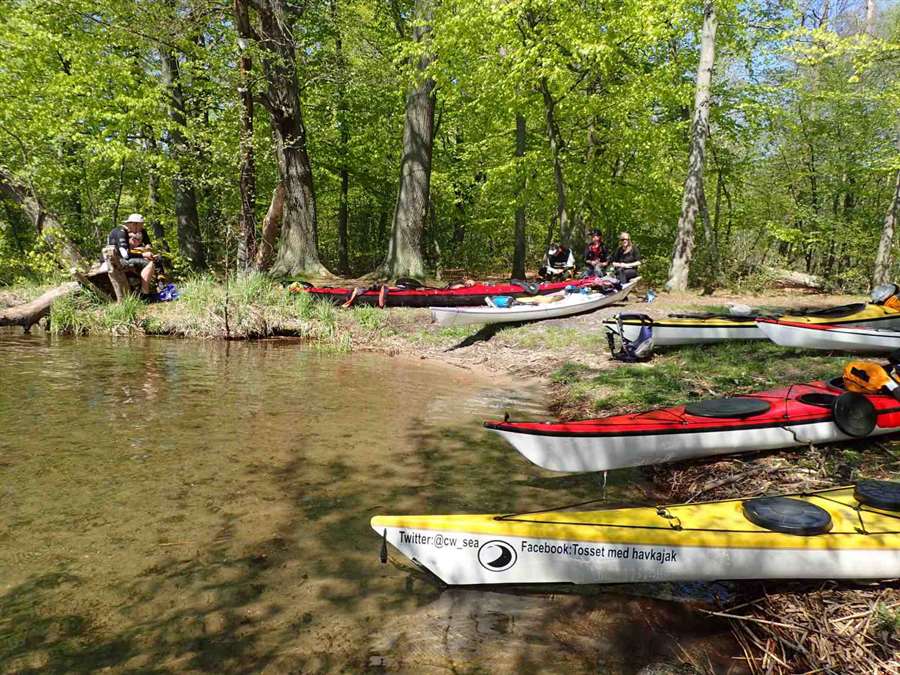 - Fint sted at gå i land.
- Nice place for landing.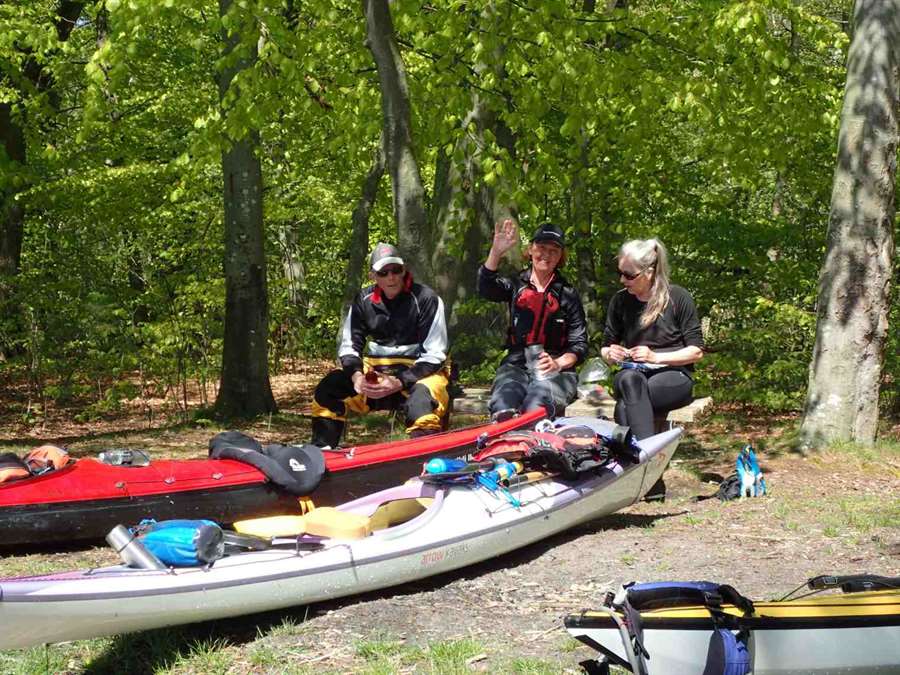 - God stemning og frokost.
- Good atmosphere and lunch.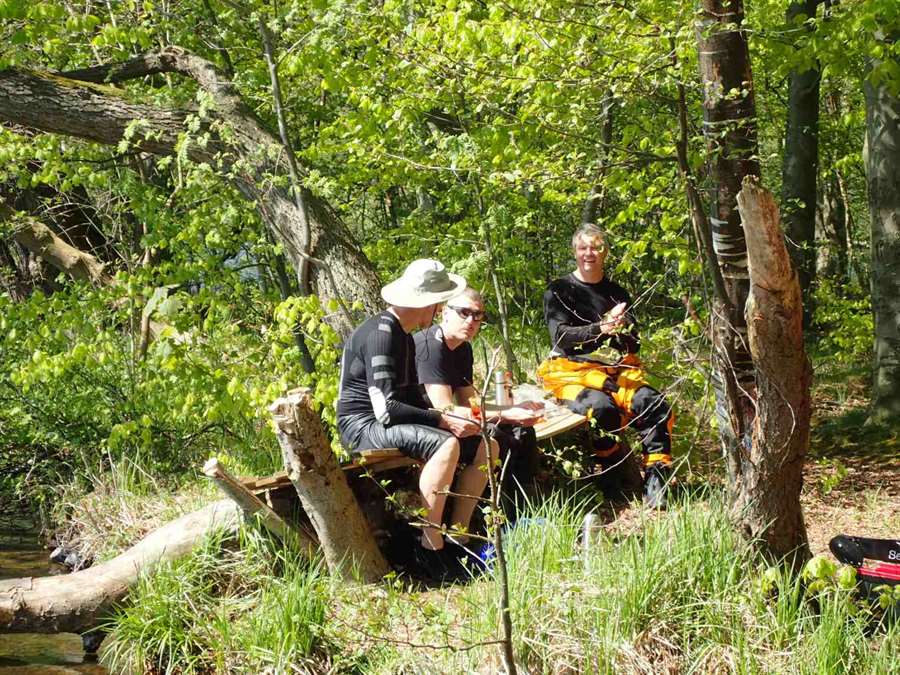 - Livet er nu godt.
- Life is good.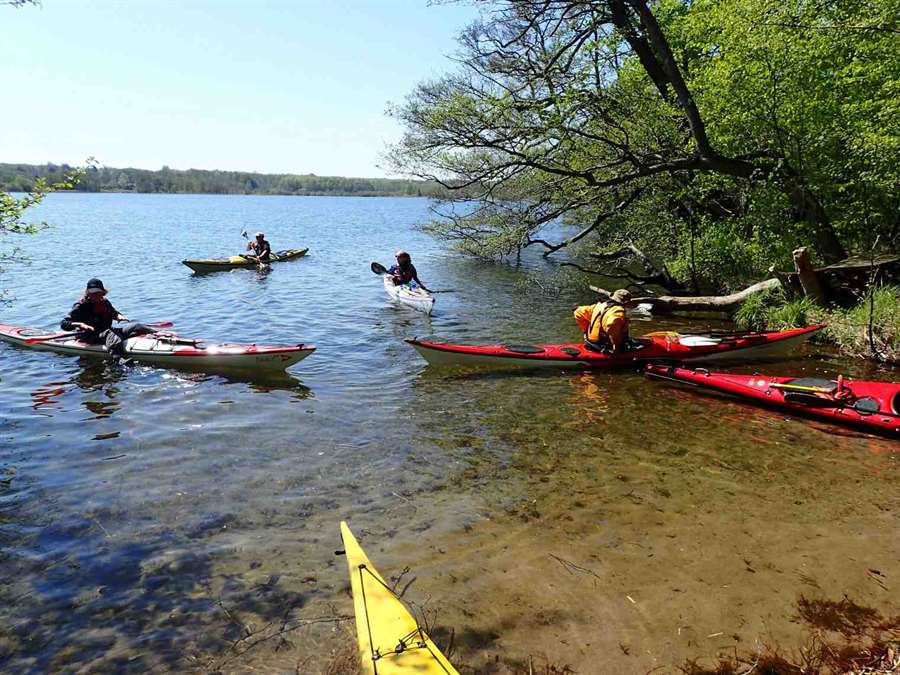 - Tid til at komme på vandet igen.
- Time to get back on the water.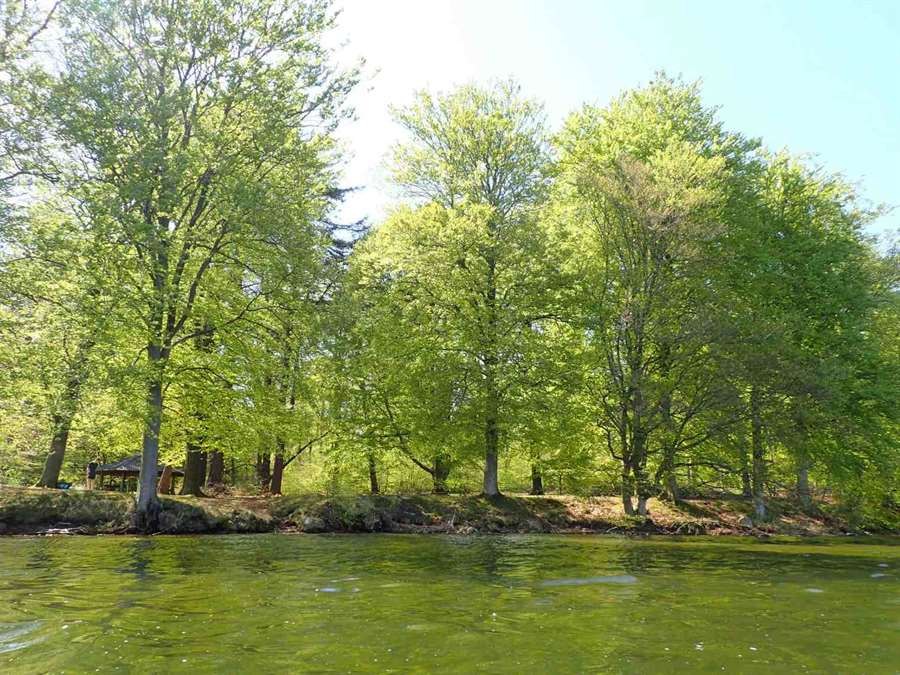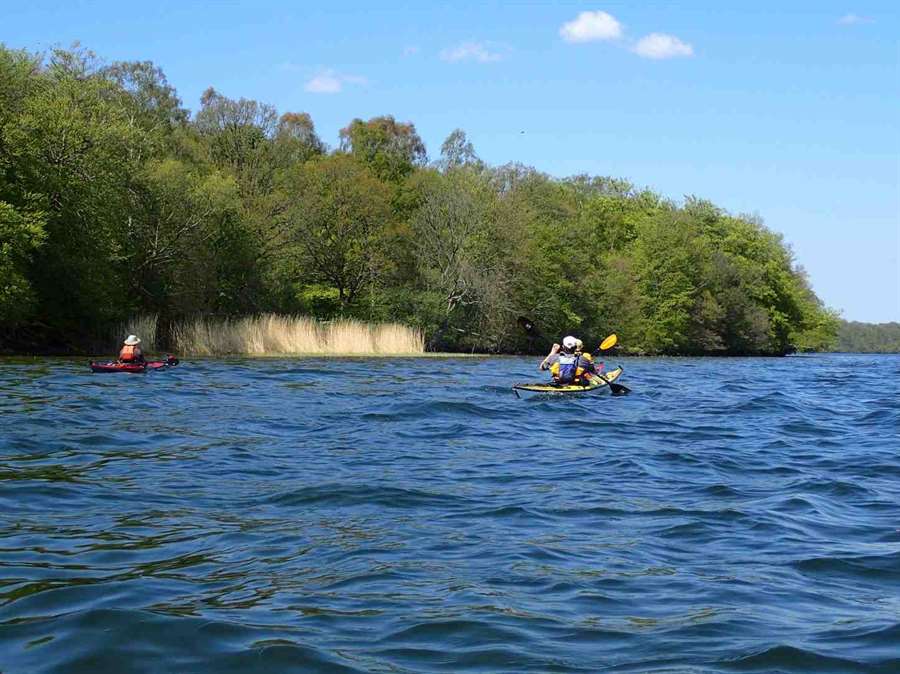 - Op langs vestsiden af søen
- Up along the west side of the lake.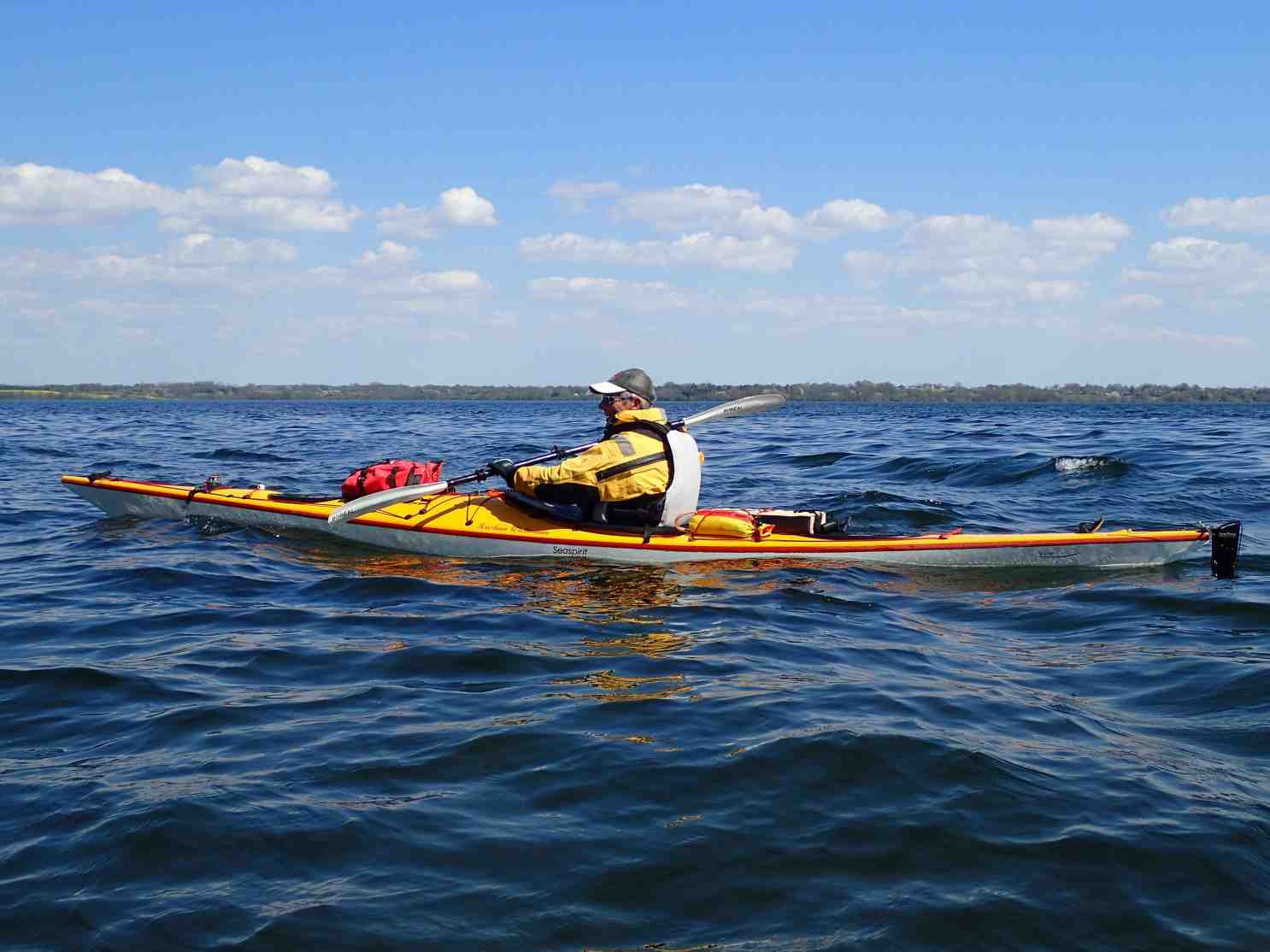 - På modsatte side ligger er p-pladsen med vores biler.
- On the opposite side is the parking area with our cars.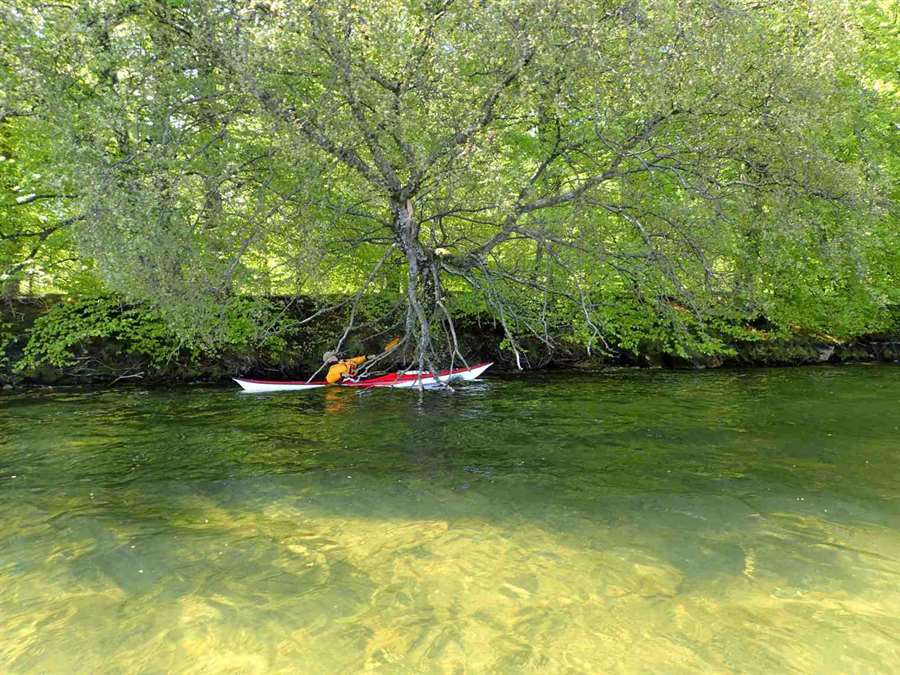 - Under nogle af grenene blev der leget og givet udfordringer.
- Under some of the branches were played and given challenges.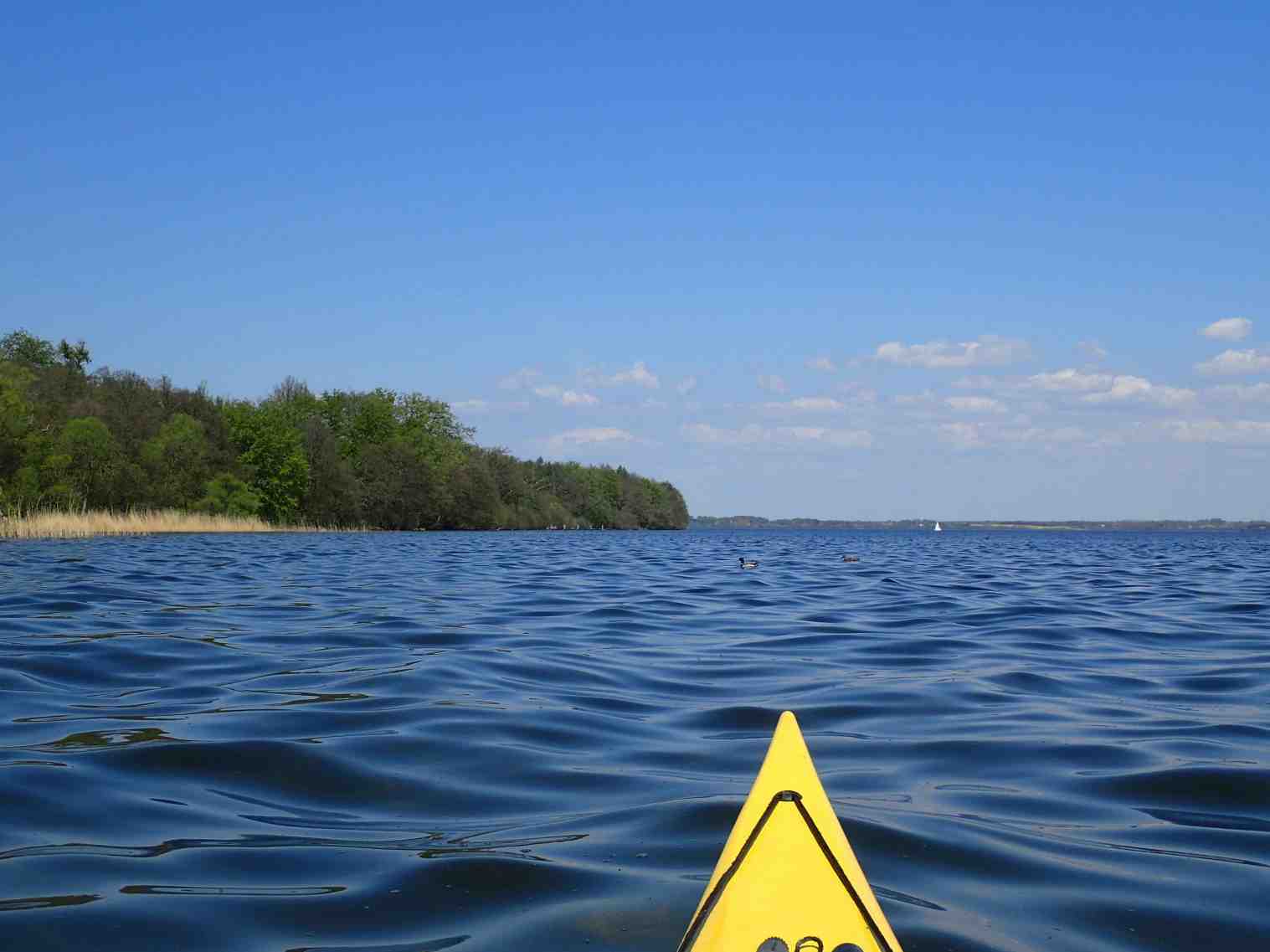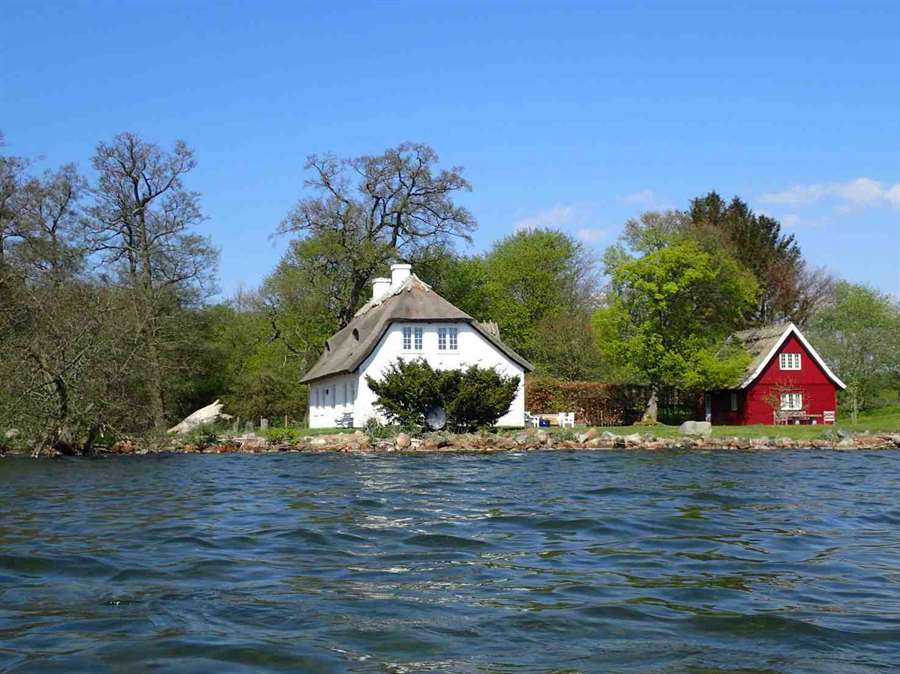 - Esrum Sø har udløb til Esrum å ved huset her i den nordlige ende.
- Lake draining into Esrum creek by the house here at the northern end.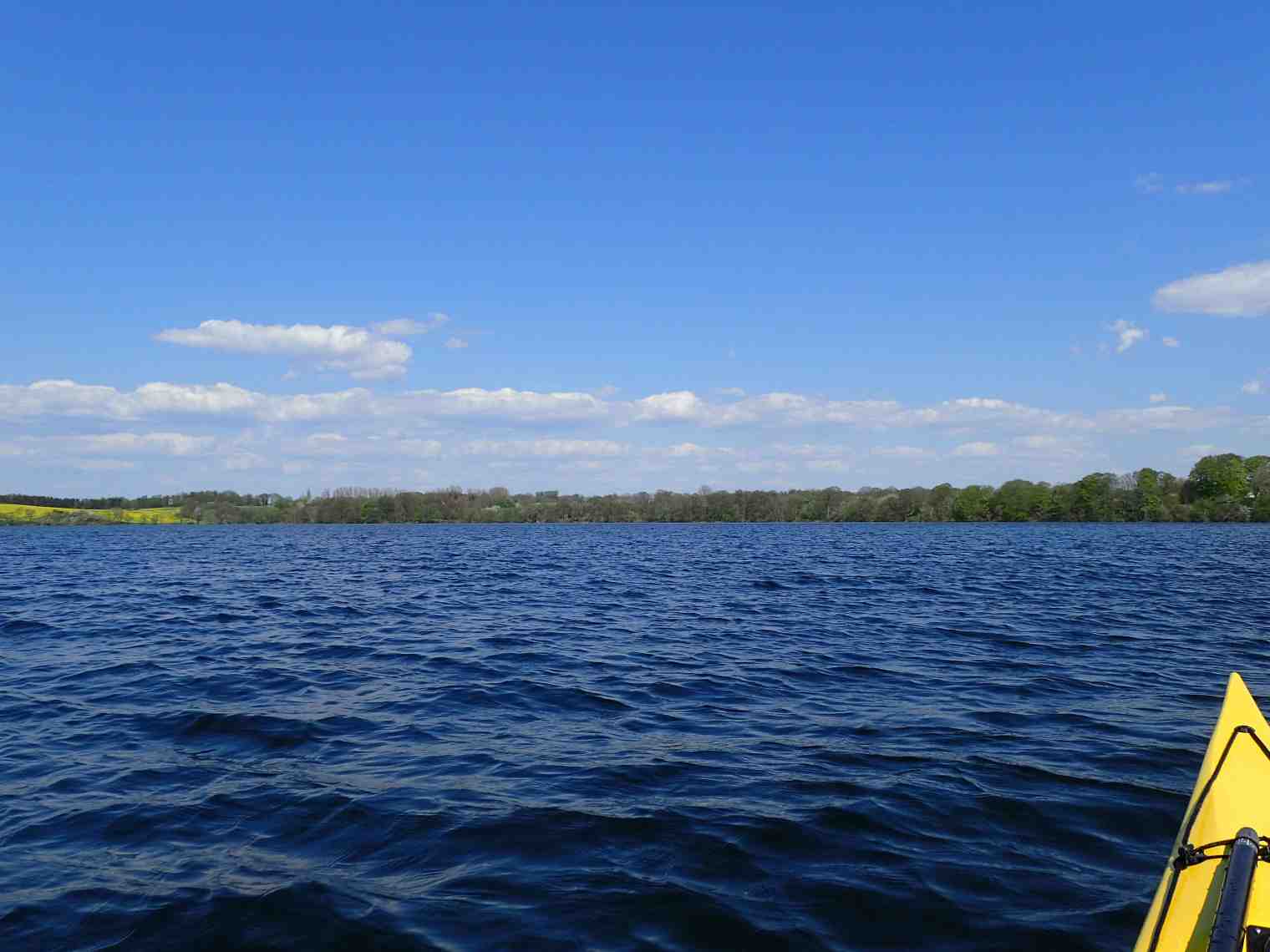 - Vi krydser herfra over mod vores biler.
- We cross from here towards our cars.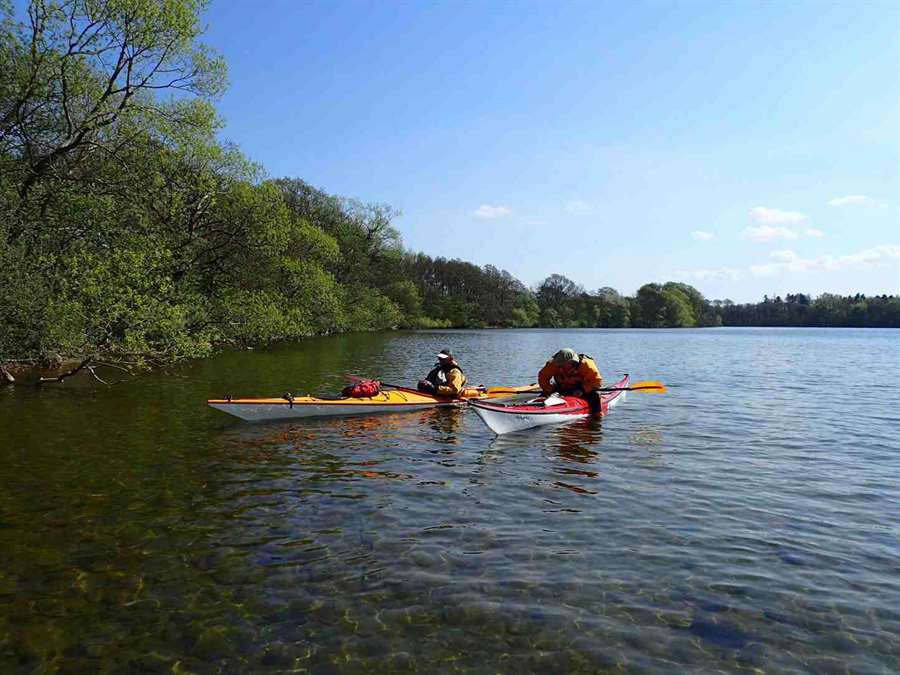 - Tilbage hvor vi startede efter en dejlig tur rundt.
- Back where we started after a nice paddel.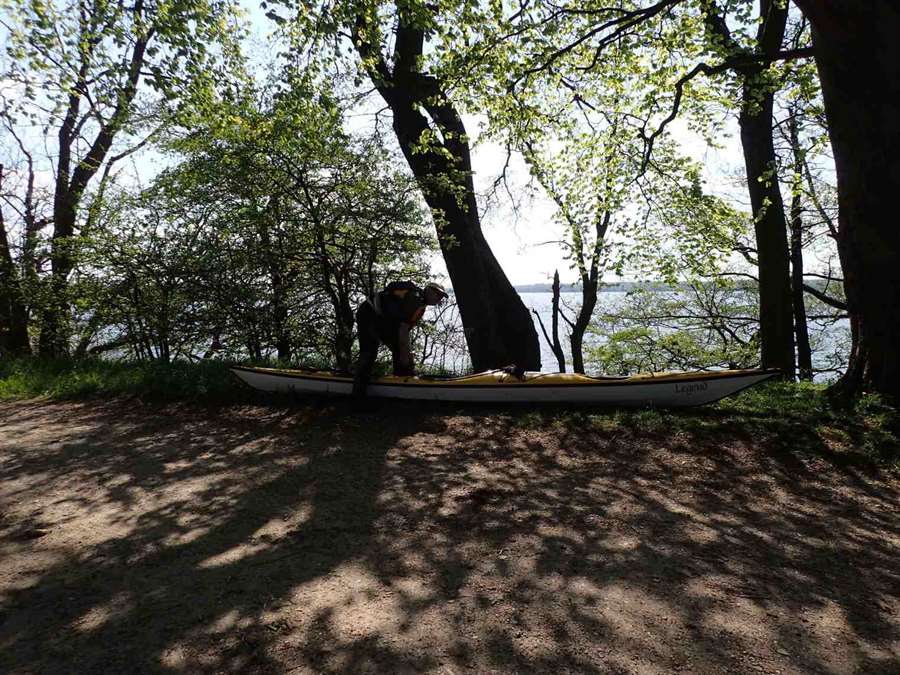 - Oppe på P-pladsen tømmes kajakkerne.
- Up in the parking lot we empty kayaks.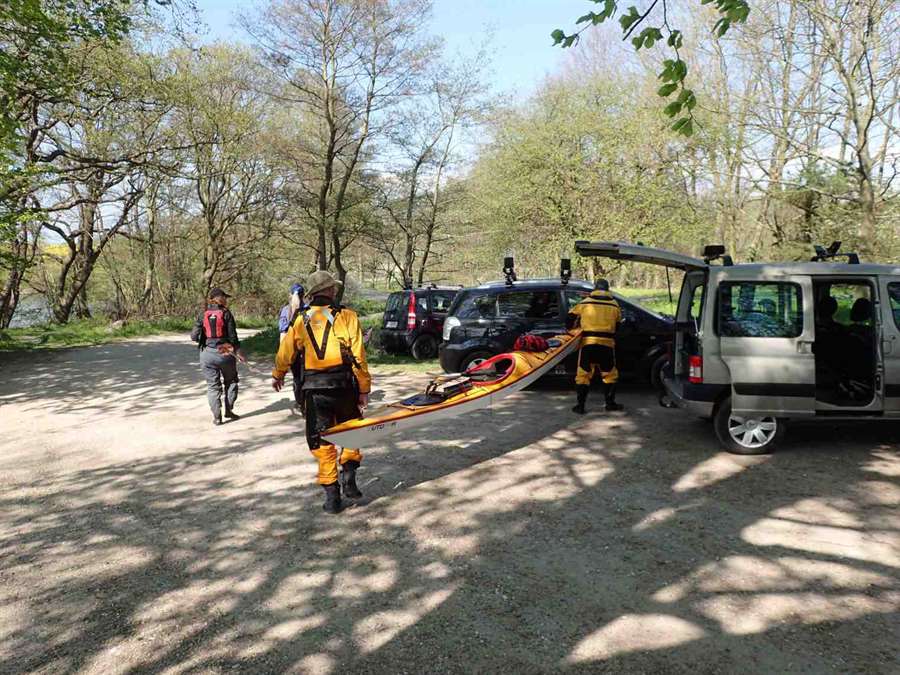 - En dejlig tur på en dejlig dag.
- A nice paddle on a nice day.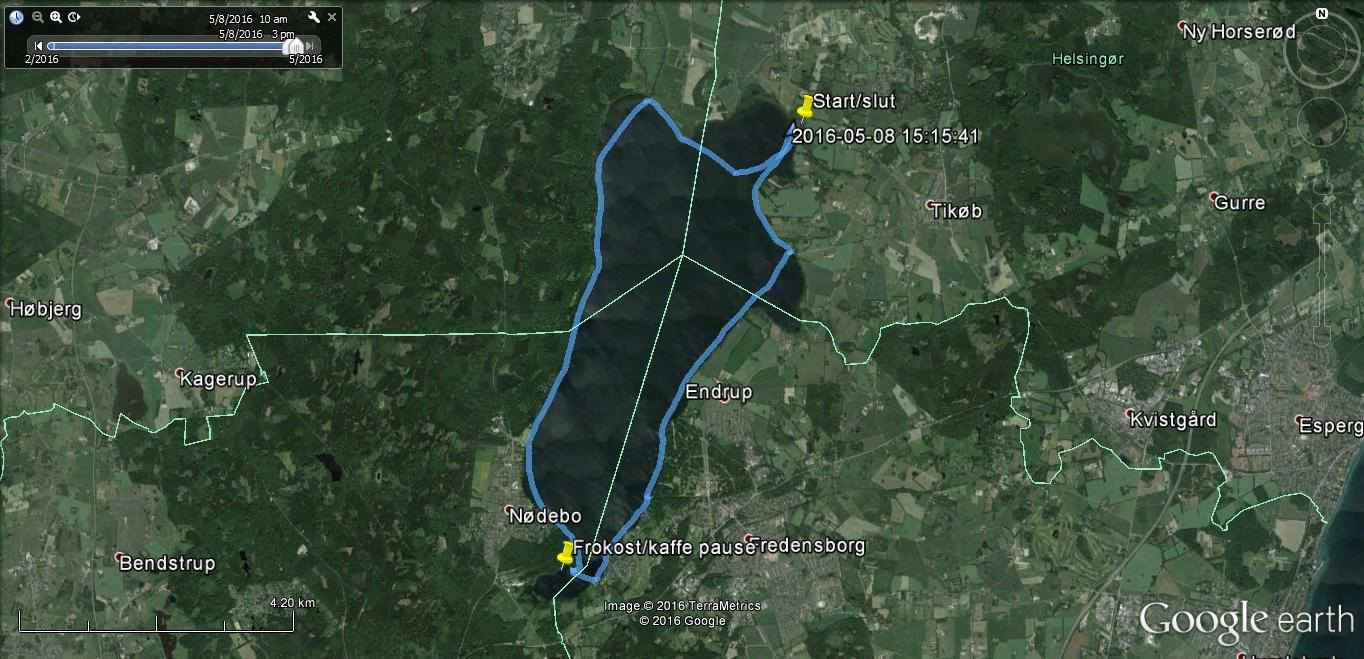 - Vores rute.
- Our route.