2021-06-13 Tisvildeleje-Kikhavn, Nordsjælland - North Zealand, Denmark
Danish / English:
2021-06-13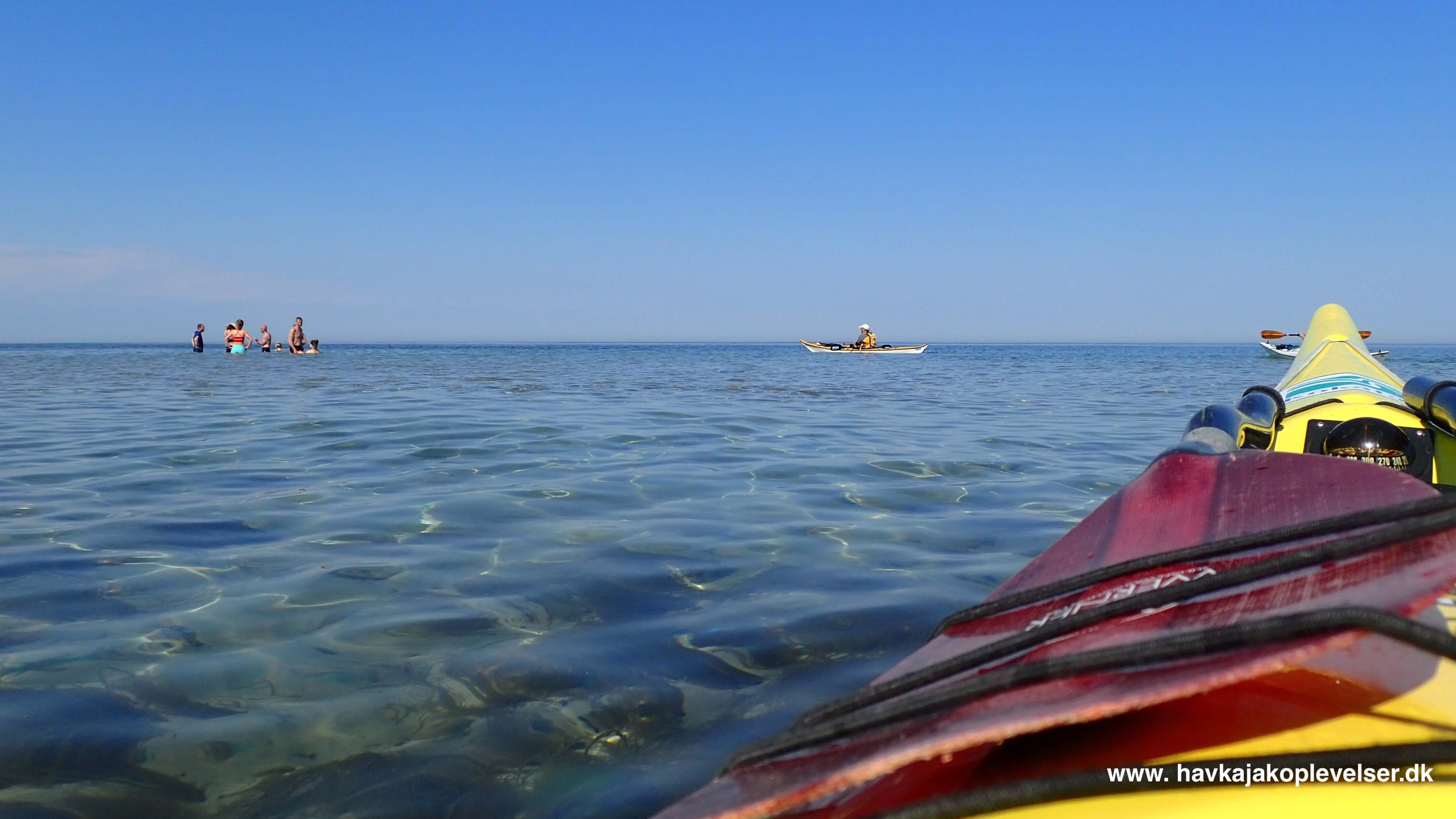 - En af de første sommerdage, 23 gr. C. og vind fra skiftende retninger, så hvor ellers bruge en dejlig søndag end på vandet.
- One of the first summer days, 23 gr. C. and wind from changing directions, so where else to spend a nice Sunday than on the water.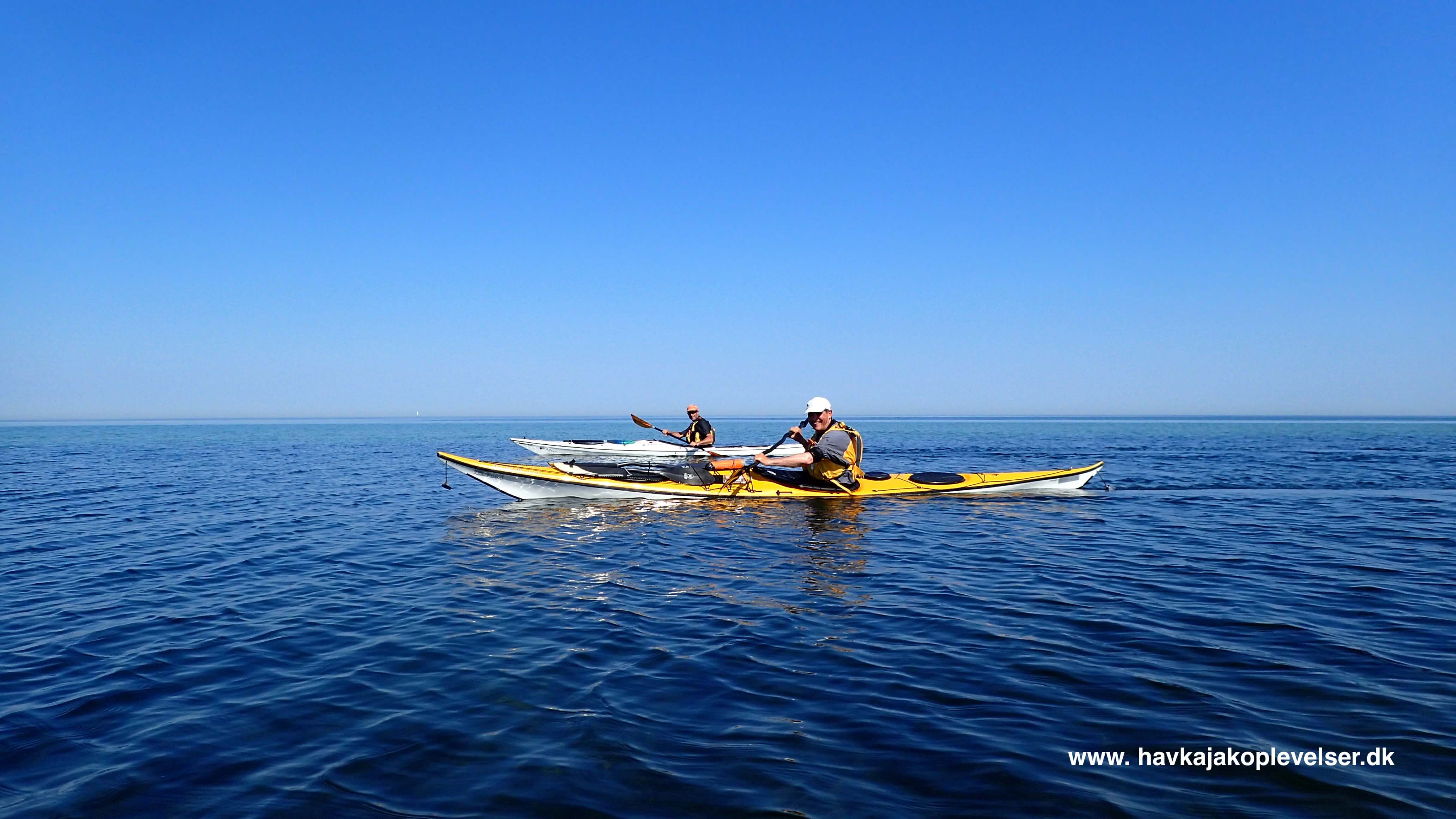 - Dagens tur skulle starte i Tisvildeleje og gå mod vest langs stranden ved "Troldeskoven", forbi Liseleje og til Kikhavn.
- Today's trip was to start in Tisvildeleje and go west along the beach at "Troldeskoven" (the troll forest), past Liseleje and to Kikhavn.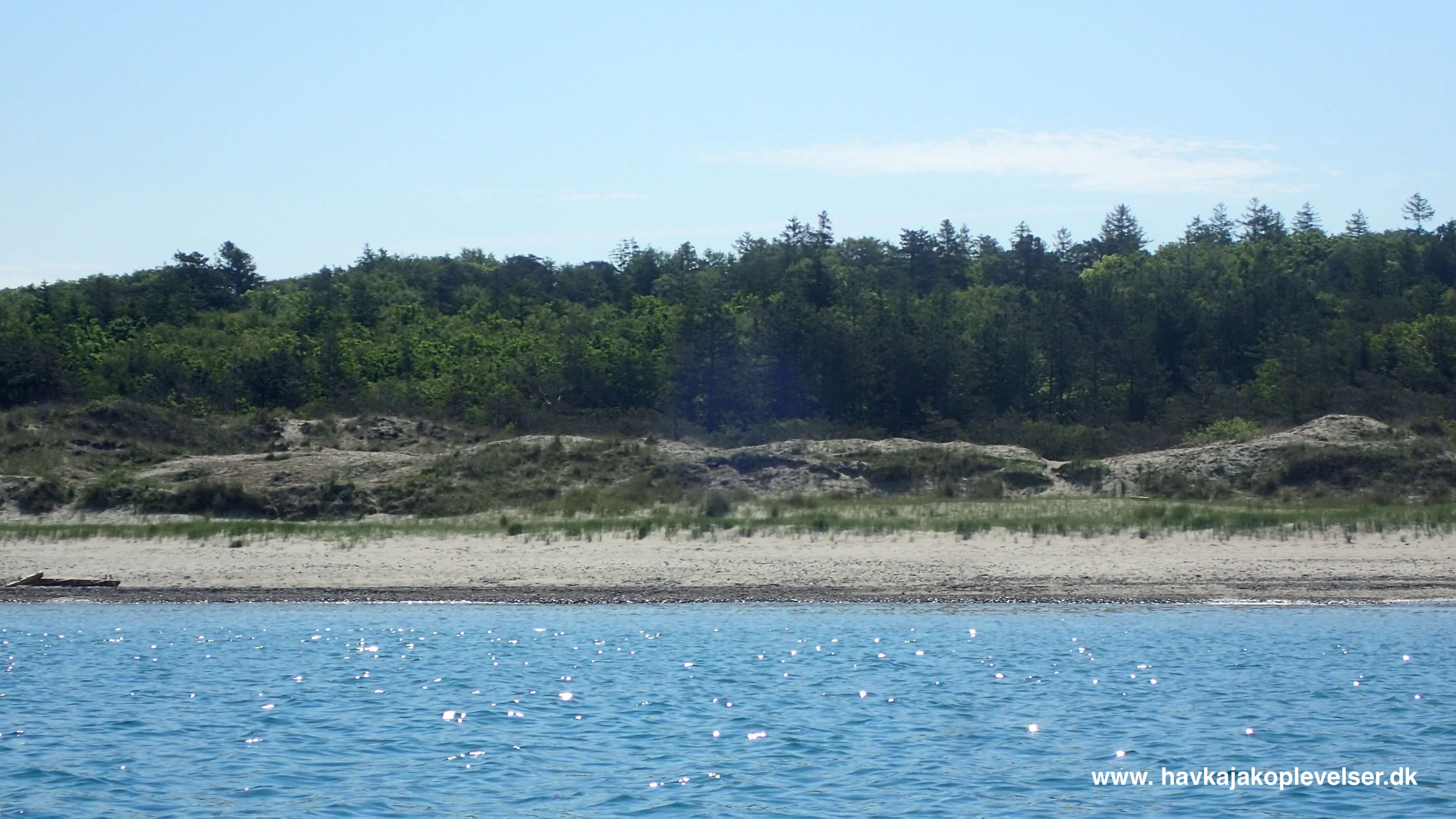 - Strand, klitter og skov langs med dagens strækning
- Beach, dunes and forest along the stretch of the day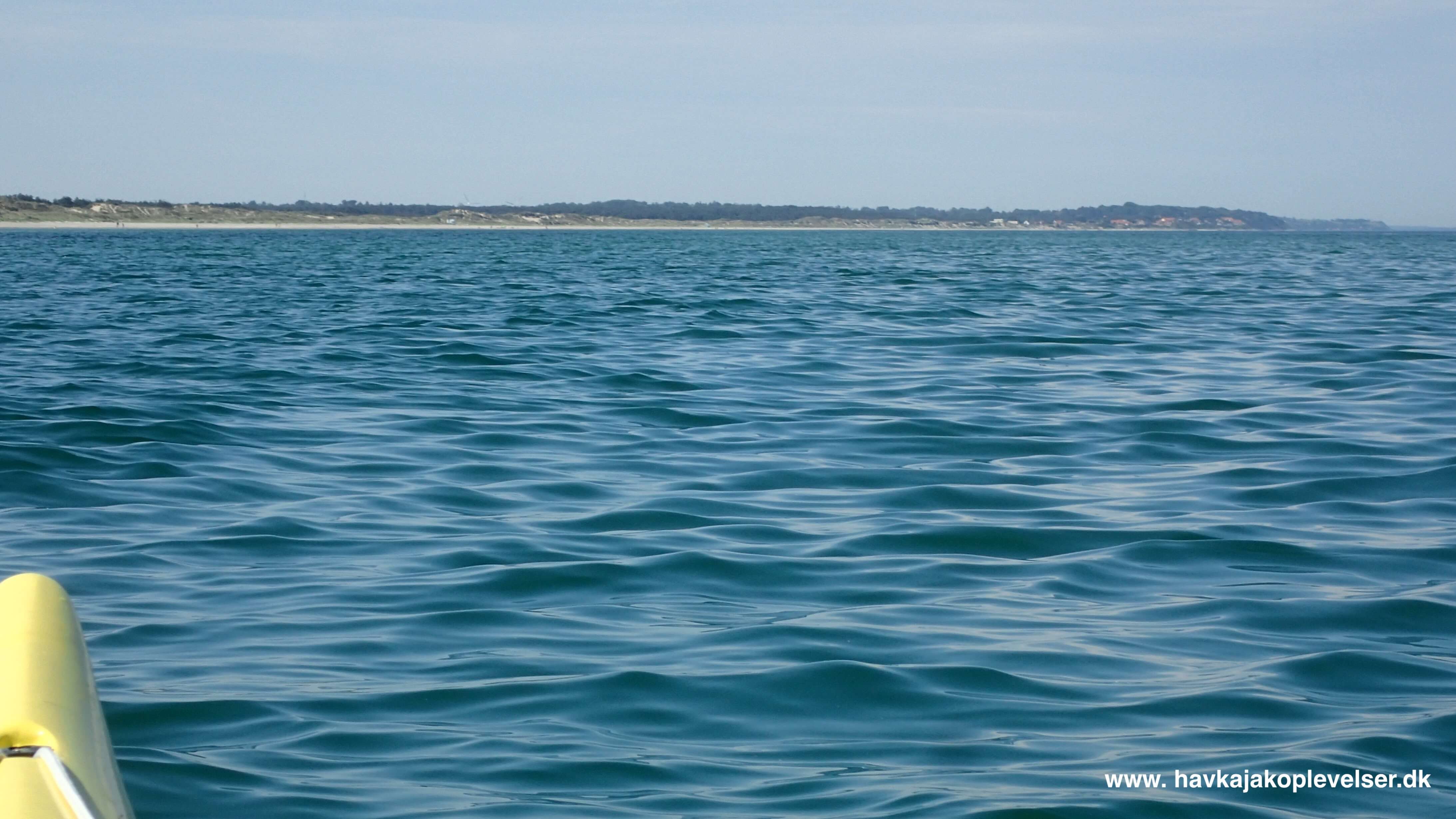 - Langs kysten mod Liseleje.
- Along the coast towards Liseleje.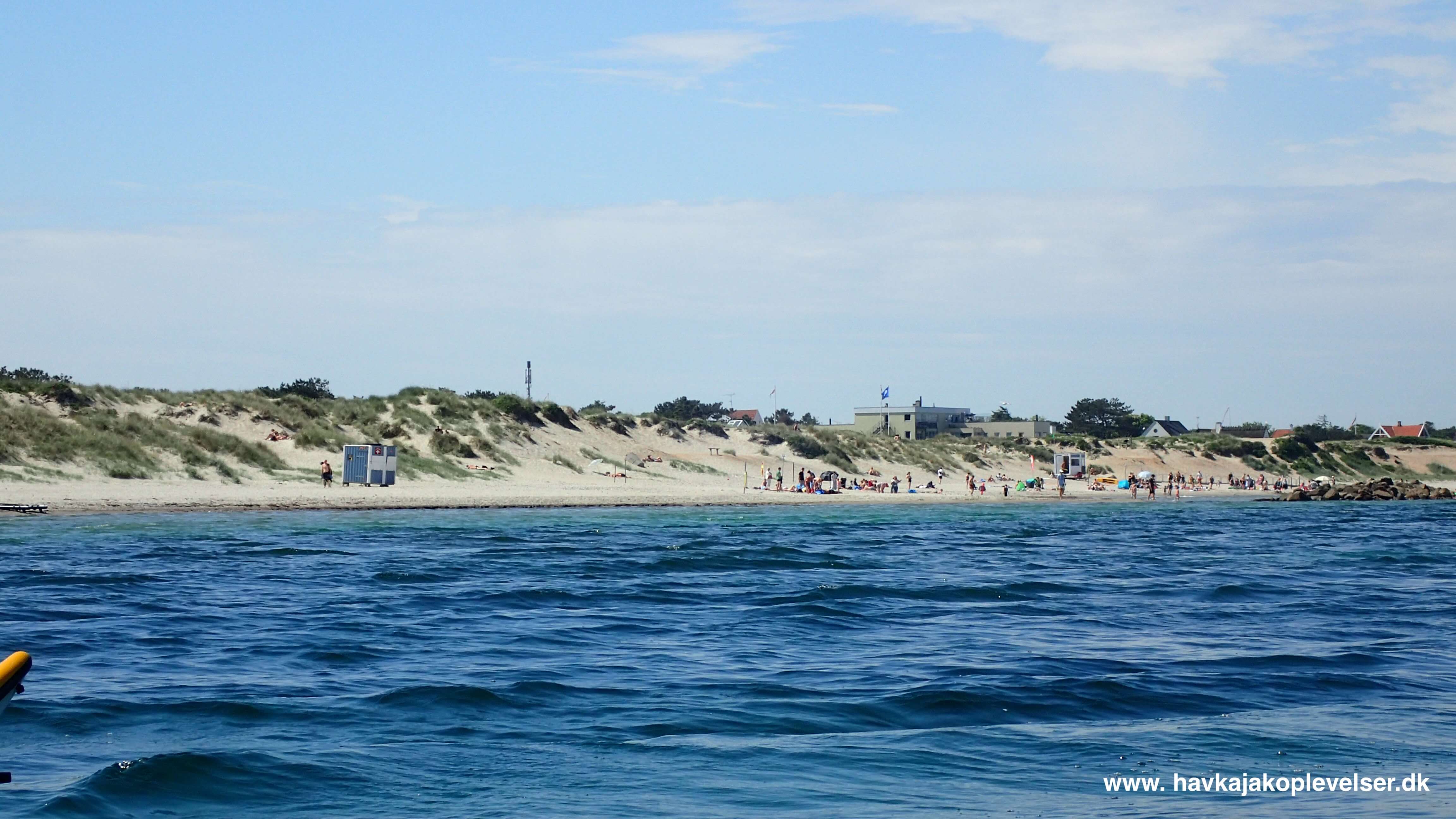 - Masser af liv og folk der nyder det gode vejr i Lisseleje.
- Lots of life and people enjoying the good weather in Lisseleje.
- Efter Liseleje ændre sceneriet sig, så i stedet for bred sandstrand, klitter og skov, er det nu skrænter og sommerhuse som er dominerende.
- After passing Liseleje, the scenery changes, so instead of wide sandy beaches, dunes and forest, it is now slopes and cottages that are dominant.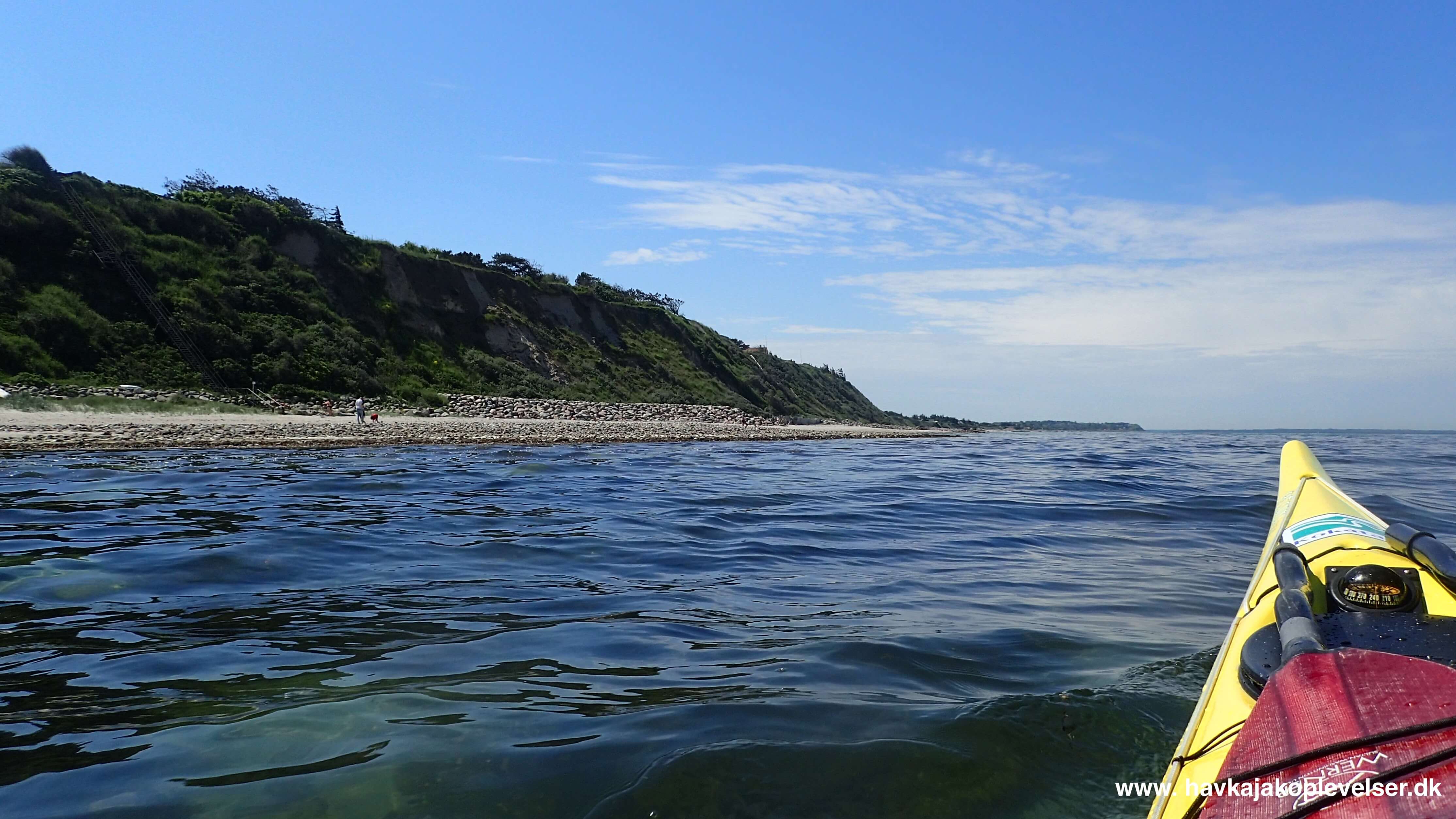 - Adgang til stranden er her ikke så lige til som omkring Tisvildeleje og Liseleje så der er ikke tilnærmelsvis det samme menneskemylder.
- Access to the beach here is not as easy as in the area by Tisvildeleje and Liseleje so there is not nearly the same crowd.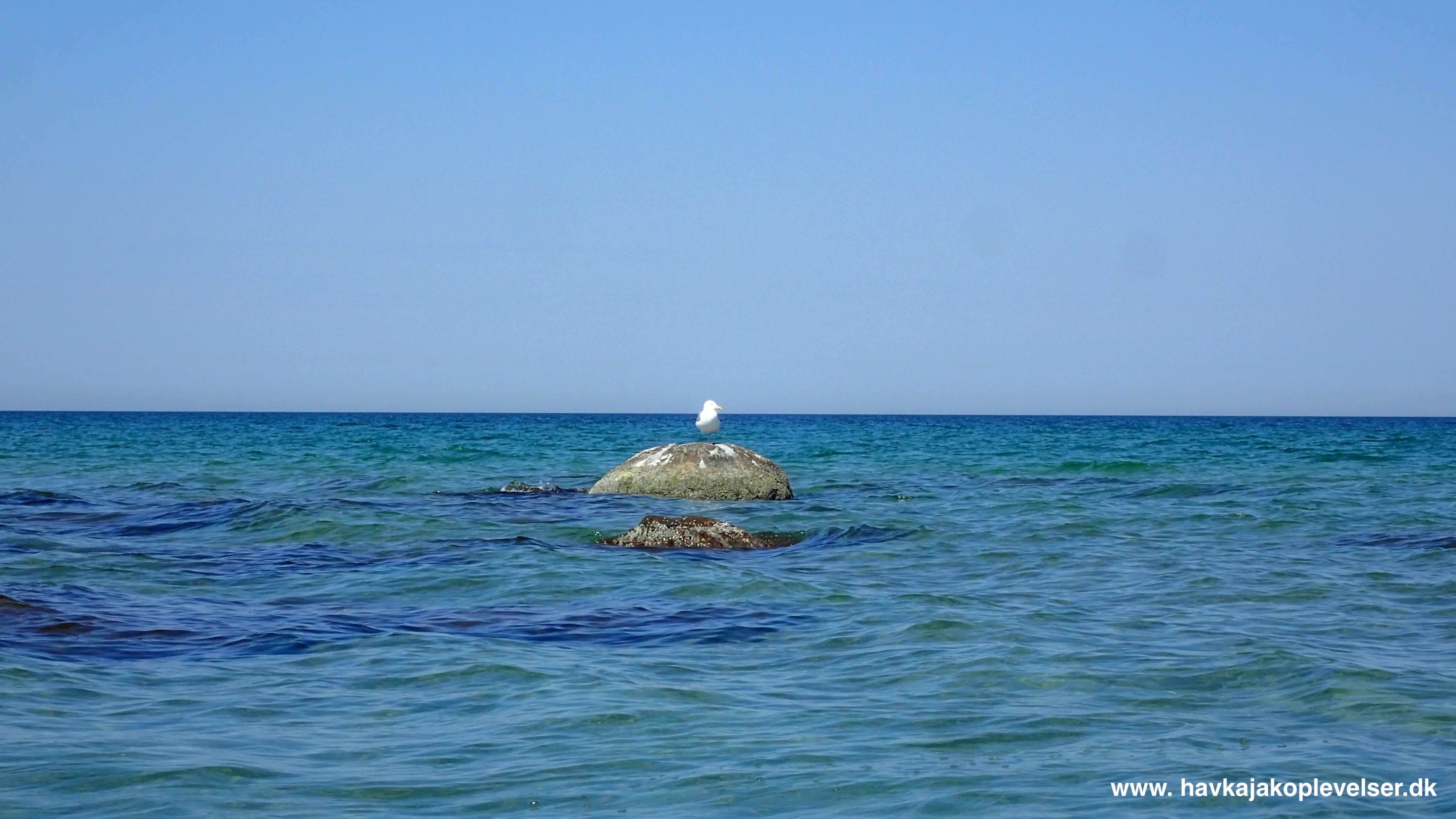 - Kig mod nord op i Kattegat.
- Looking north into the sea of Kattegat.
- Dagens tur skulle gå til det gamle fiskerleje Kikhavn, ca. 14 km. vest for Tisvildeleje. Fiskerlejet Kikhavns historie strækker sig tilbage til 1200 tallet, og den opringelige det af området har ikke ændret sig noget særligt de sidste 200 år if. VisitNordsjaelland.com - se linket her: https://www.visitnordsjaelland.dk/nordsjaelland/byer/fiskerlejet-kikhavn
- Today's paddle was to go to the old fishing village of Kikhavn, approx. 14 km. west of Tisvildeleje. The history of the fishing village Kikhavn dates back to the 13th century, and the original of the area has not changed much in the last 200 years, according to VisitNordsjaelland.com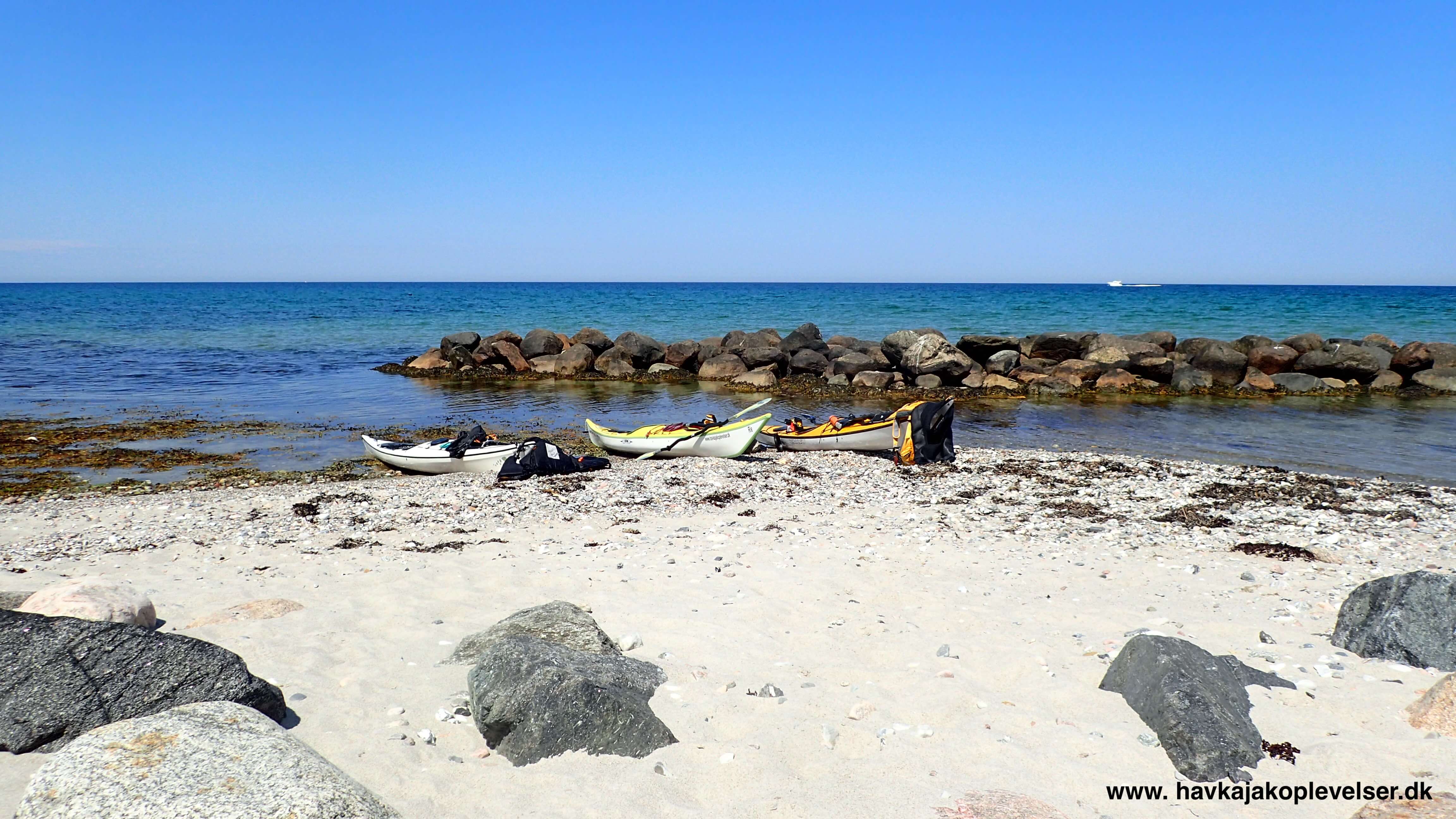 - Ikke noget dårligt sted at holde frokostpause.
- Not a bad place to have lunch a break.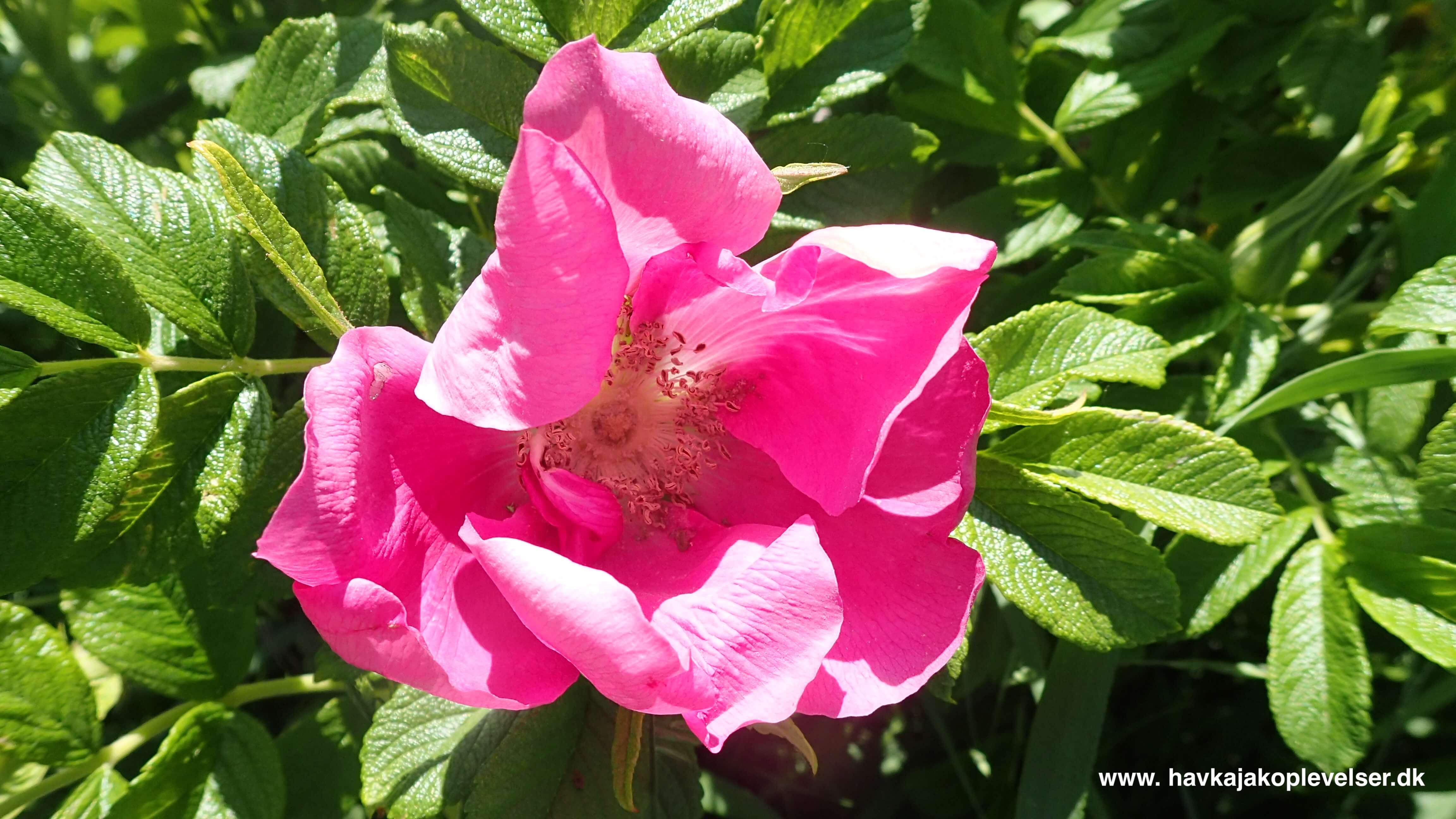 - På vej op for at se på de gamle huse går man på en lille sti gennem hybenroser.
- On the way up to look at the old houses you walk on a small path through rose hips.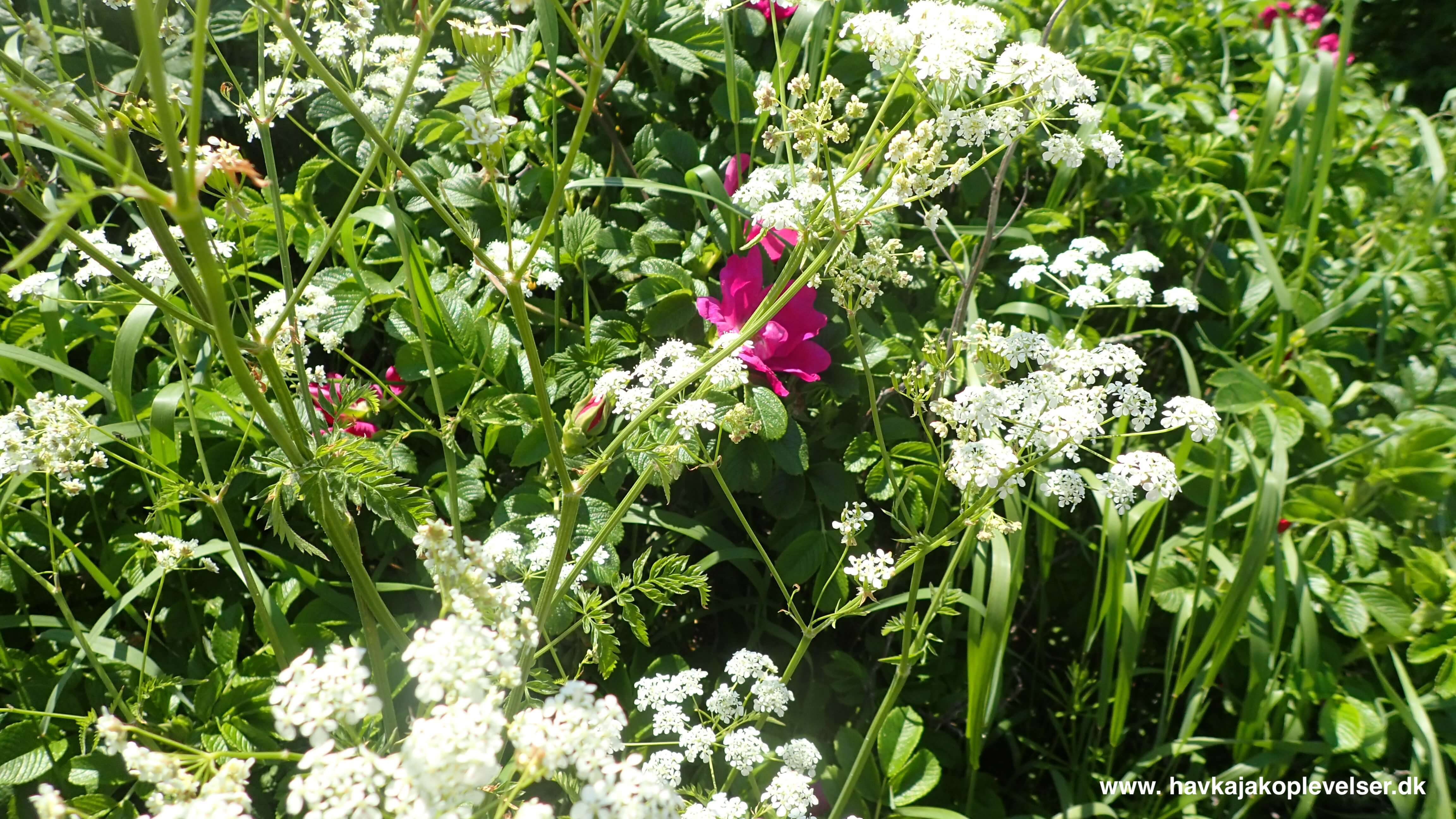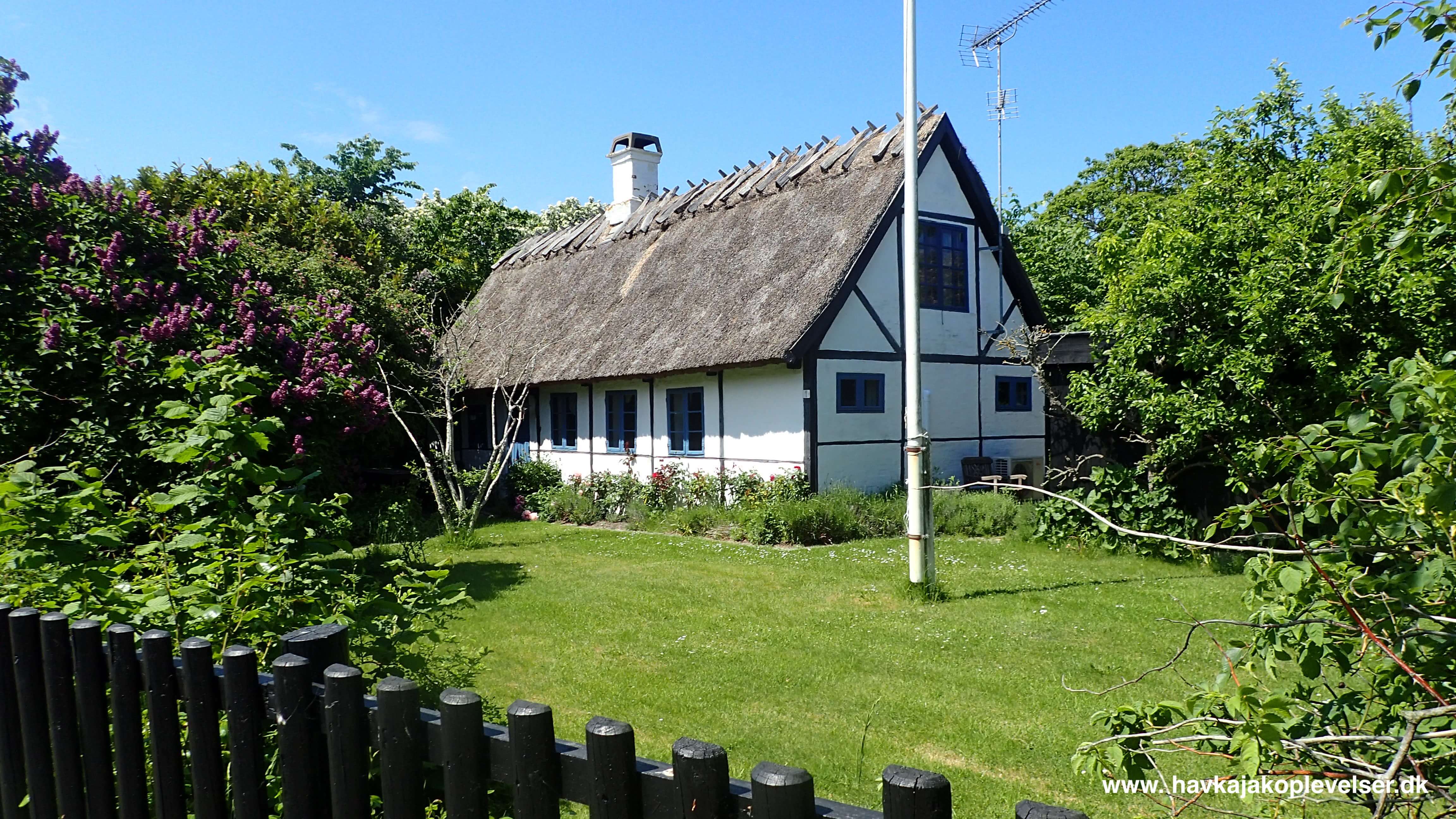 - Romantiske huse og hyggelige haver.
- Romantic houses and cozy gardens.
- Det er som at komme tilbage i tiden - der er en P-plads lige uden for byen - bilkørsel er ikke tilladt, så der er en sjælden fred og ro.
- It's like going back in time - there is a car park just outside the city - driving is not allowed, so there is a rare peace and quiet.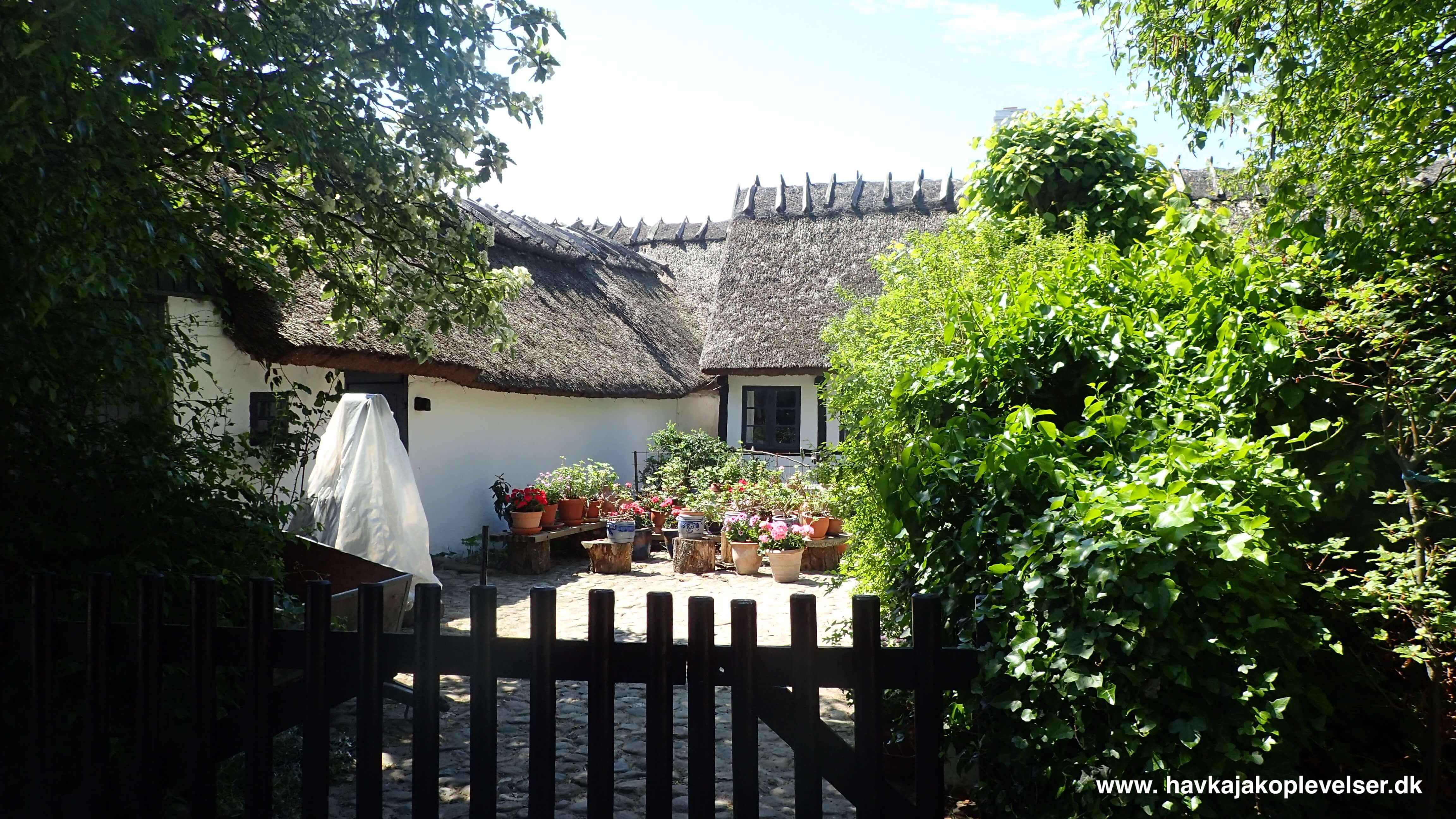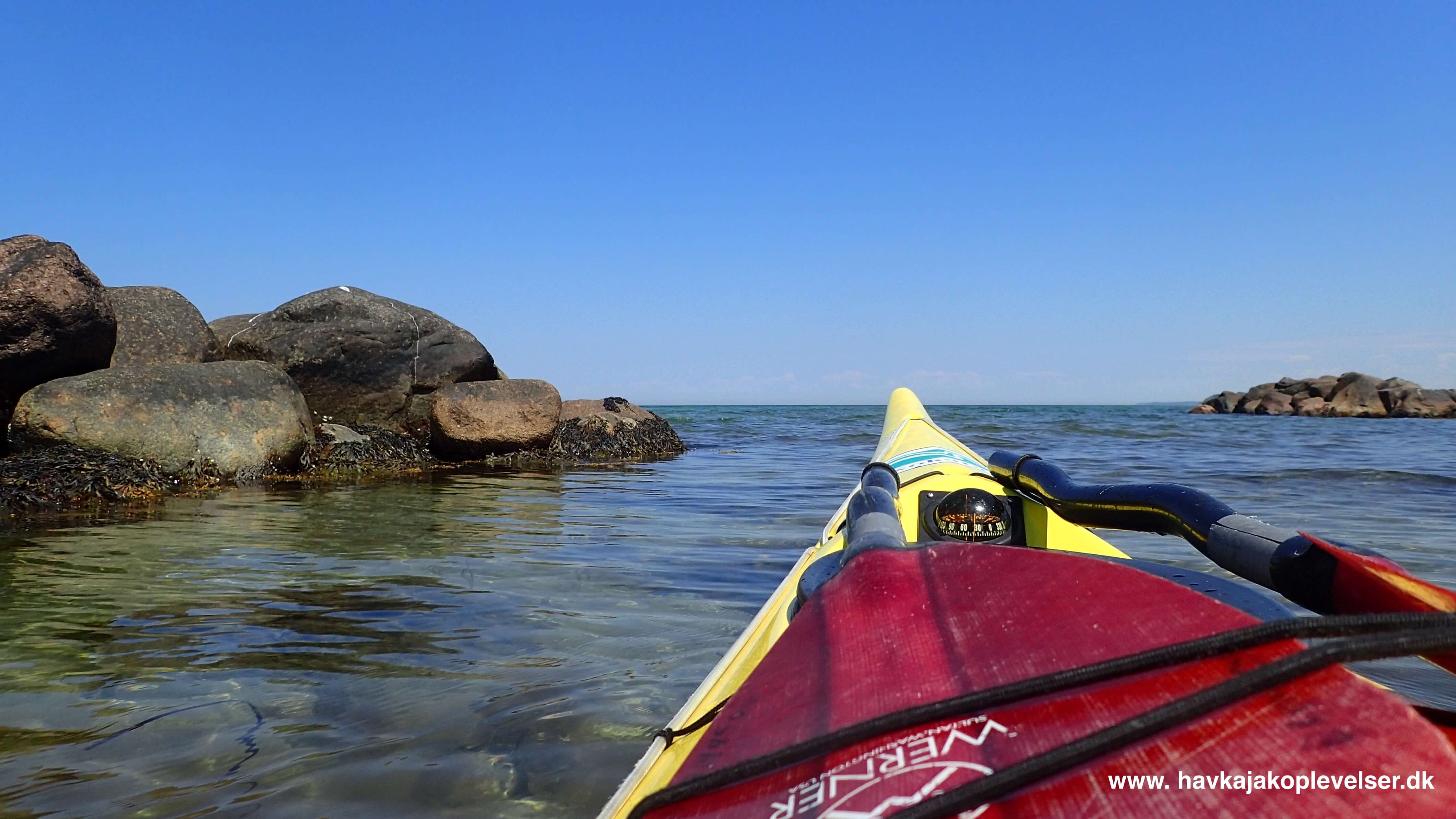 - Efter en fin tur rundt i det lille fiskerleje er det tilbage på vandet.
- After a nice walk around the small fishing village it is back on the water.
- Sol, sommer og klart vand.
- Sun, summer and clear water.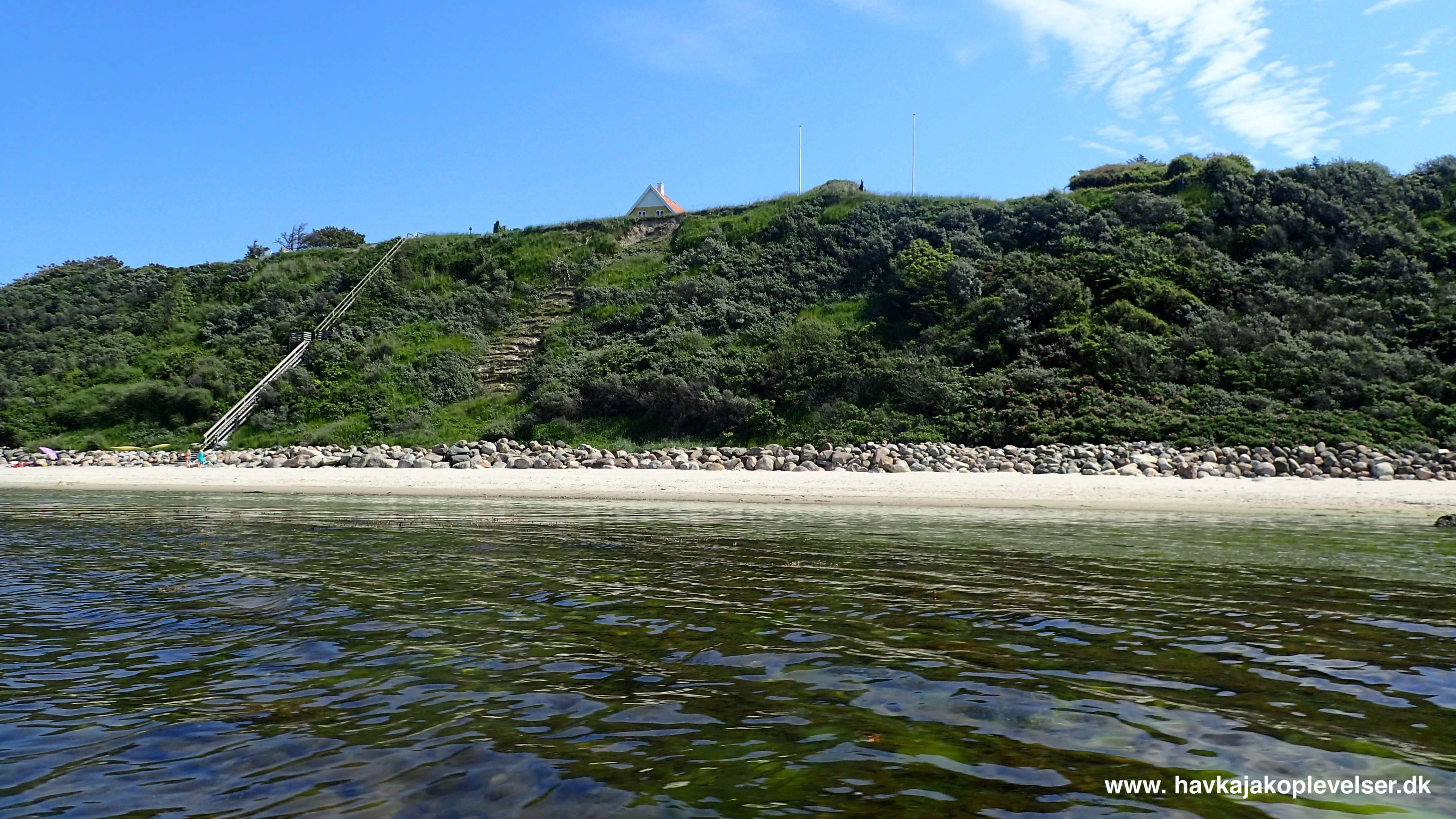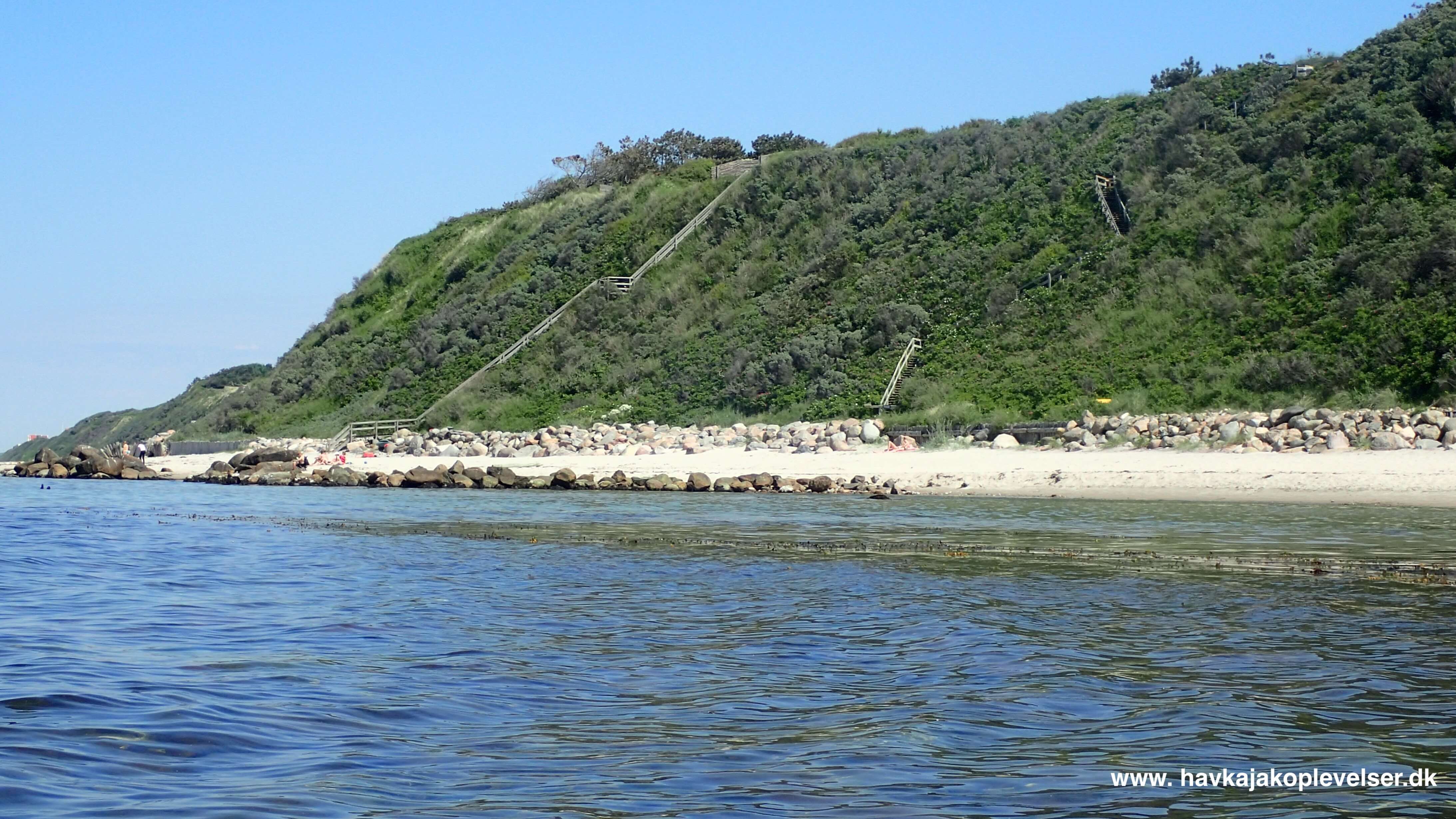 - Nogle af de trapper der føre fra skrænten og ned til de forholdvis små strande er private, andre er offentlige, og der er typisk ikke store P-pladser ved dem, så her er det sjældent man finder mange mennesker som på de brede strande og store P-pladser - Kystlinien her byder på forskellige muligheder og oplevelser.
- Some of the stairs leading from the slope down to the relatively small beaches are private, others are public, and there are typically no large parking spaces by them, so here it is rare to find many people as on the wide beaches at large Parking areas - The coastline here offers various opportunities and experiences.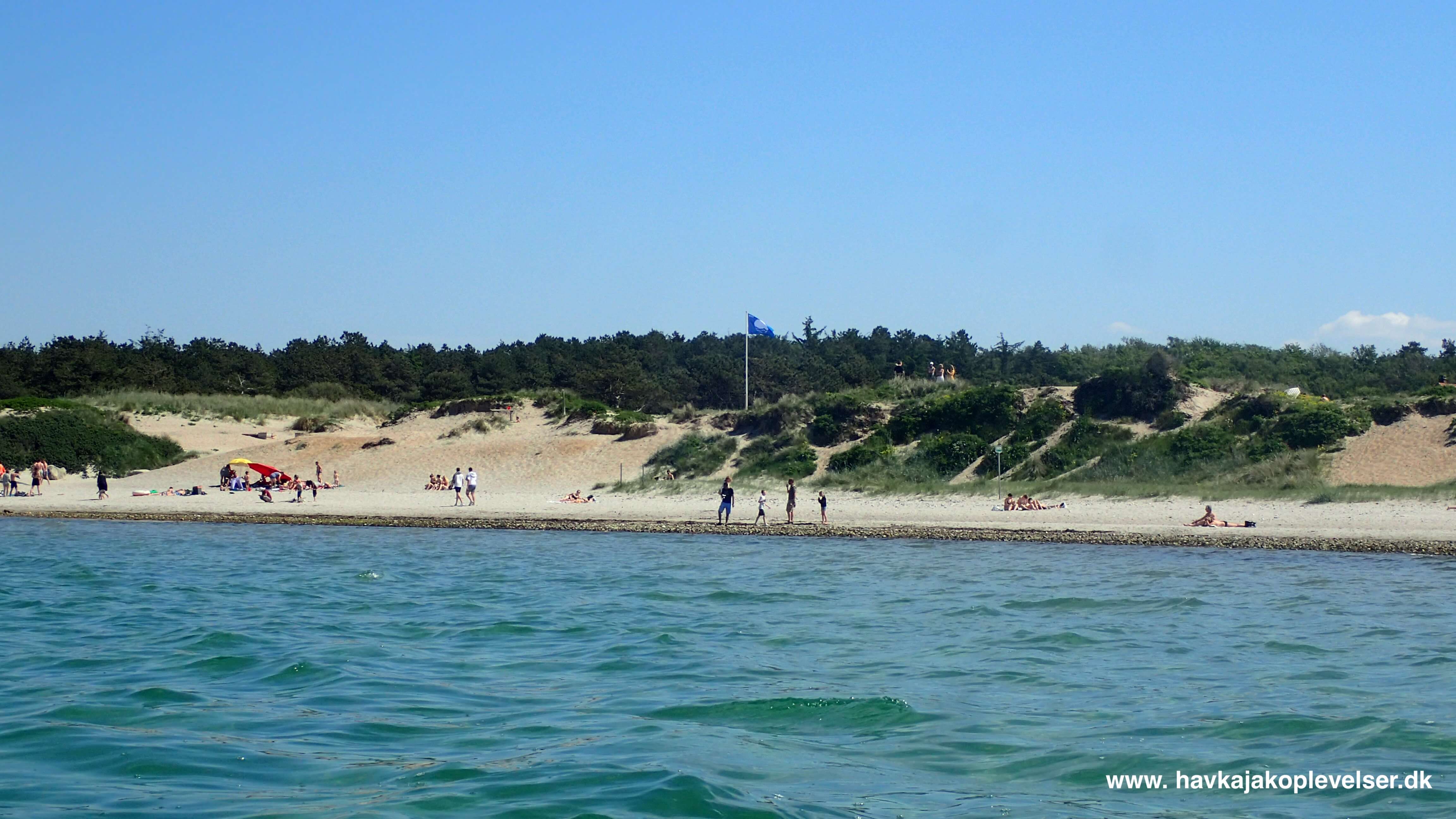 - Tilbage ved klitterne og stranden begynder at blive bred. Området her er en såkaldt "Blå flag strand" med badevand af høj og ren kvalitet.
- Back at the dunes and the beach is starting to get wide. The area here is a so-called "Blue flag beach" with bathing water of high and clean quality.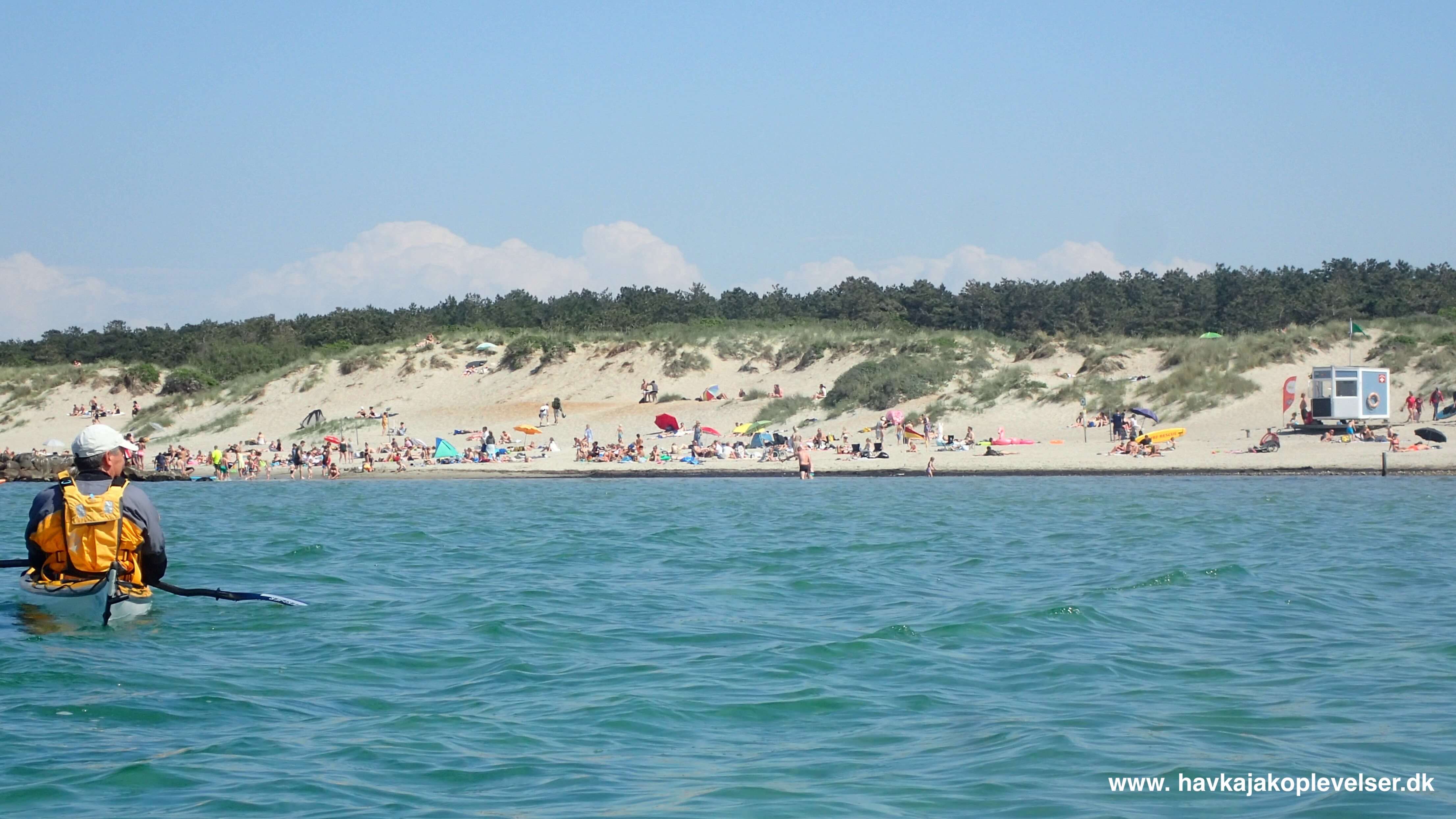 - Menneskemængden er tydeligt tegn på de mange P-pladser lige bag klitterne.
- The crowd on the beach is a clear sign of the many parking spaces just behind the dunes.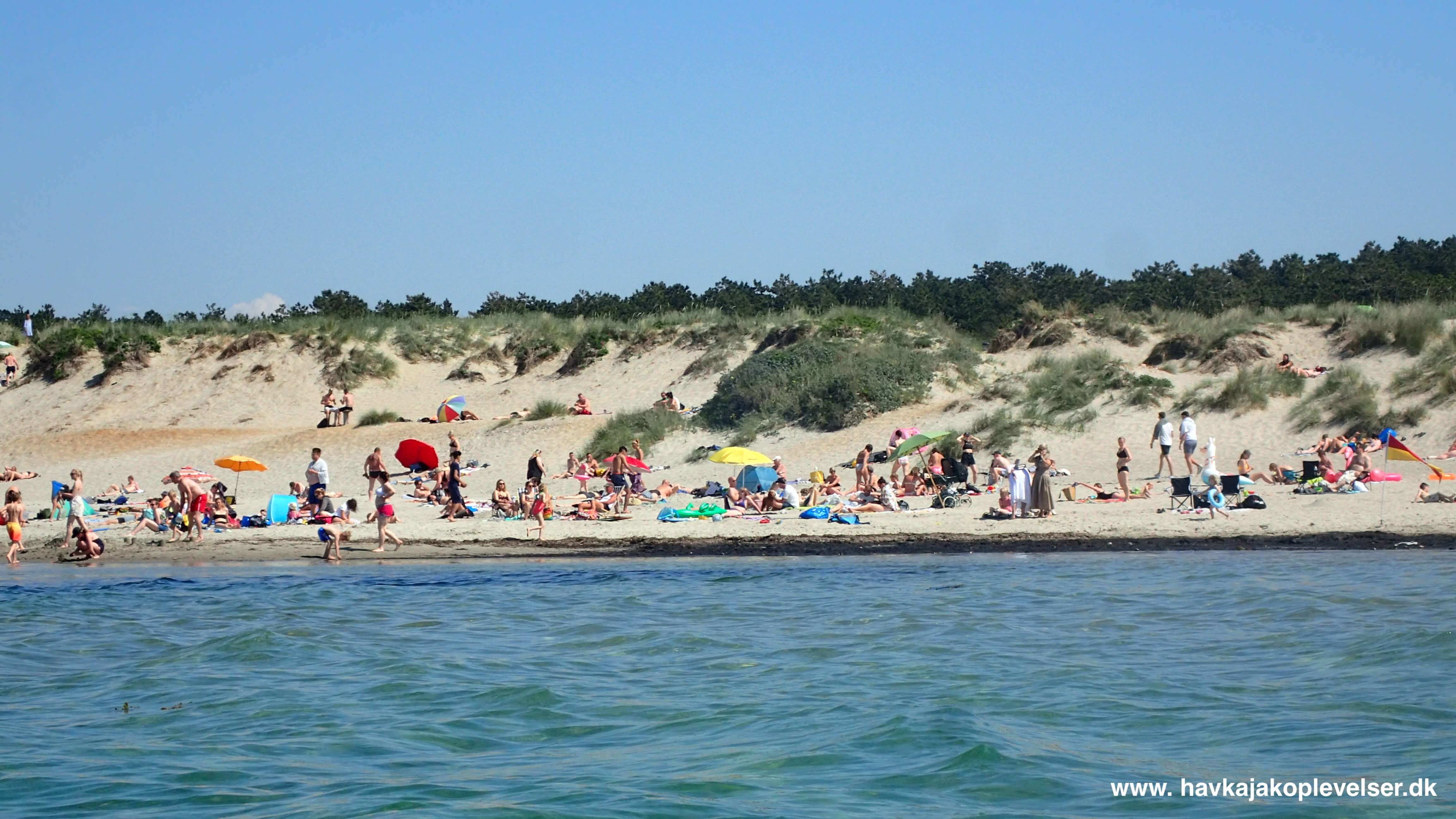 - Det er forøvrigt et fint sted at parkere bilen hvis man vil en tur langs kysten.
- It is by the way, a nice place to park the car if you want a trip along the coast.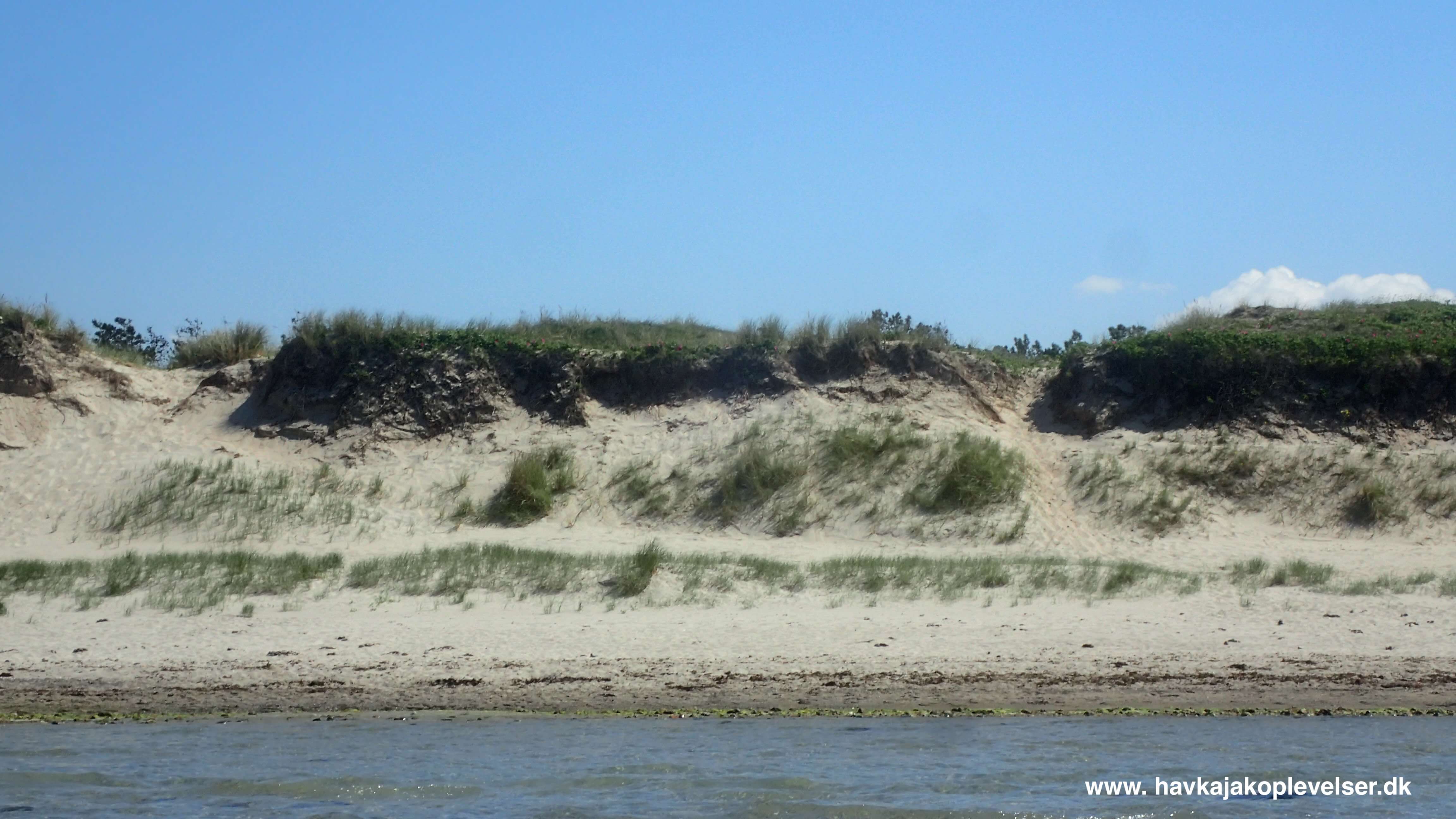 - Videre mod Tisvildeleje nyder vi den for Sjælland atypiske kystlinje.
- Further towards Tisvildeleje we enjoy the coastline atypical for Zealand.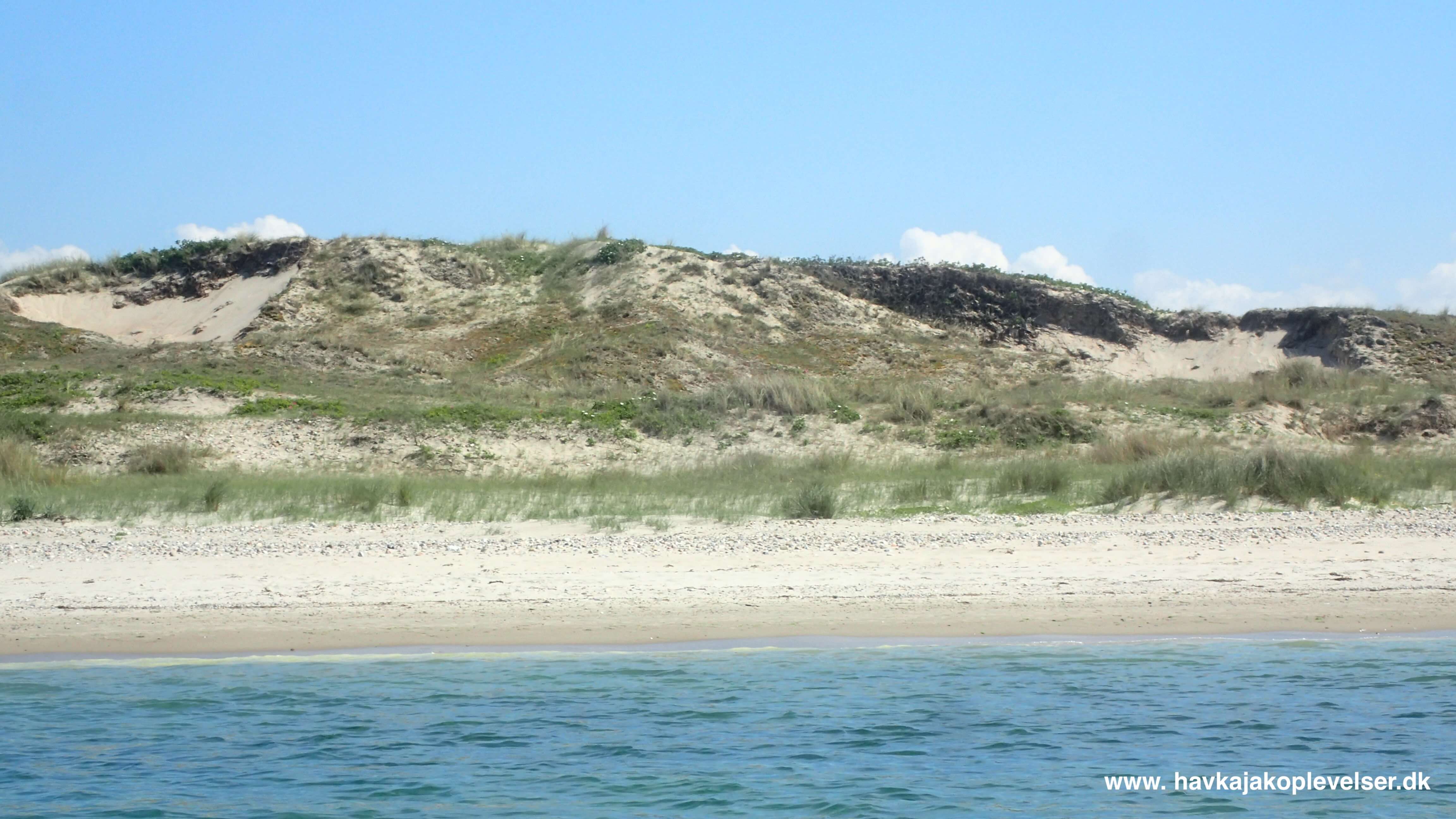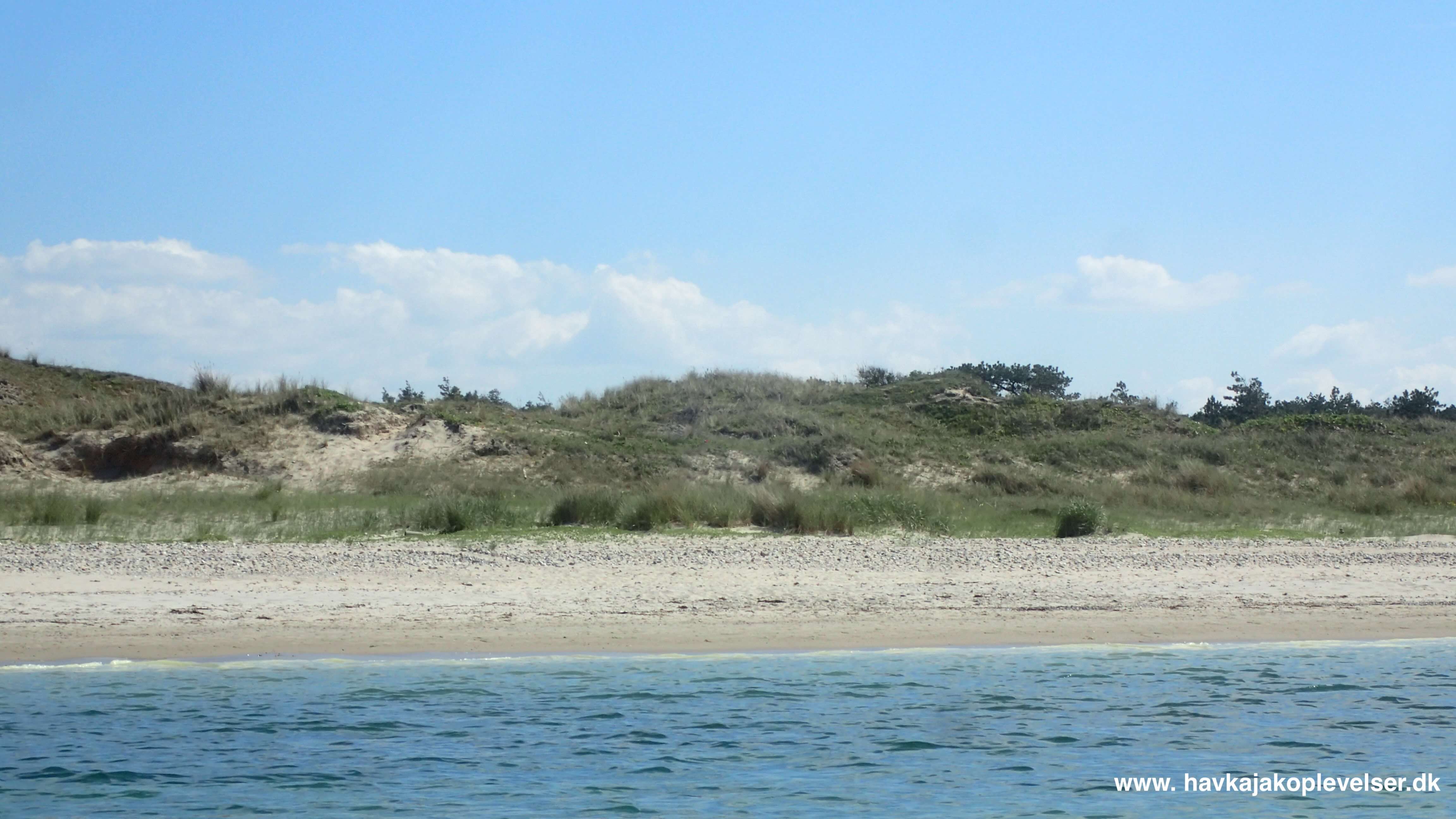 - Denne strækning af stranden er ikke særlig besøgt da man ikke kan kommer hertil på anden måde end at gå eller cykle hertil - men stranden er bestemt et besøg værd.
- This stretch of beach is not very visited as you can not get here in any other way than walking or cycling - but the beach is definitely worth a visit.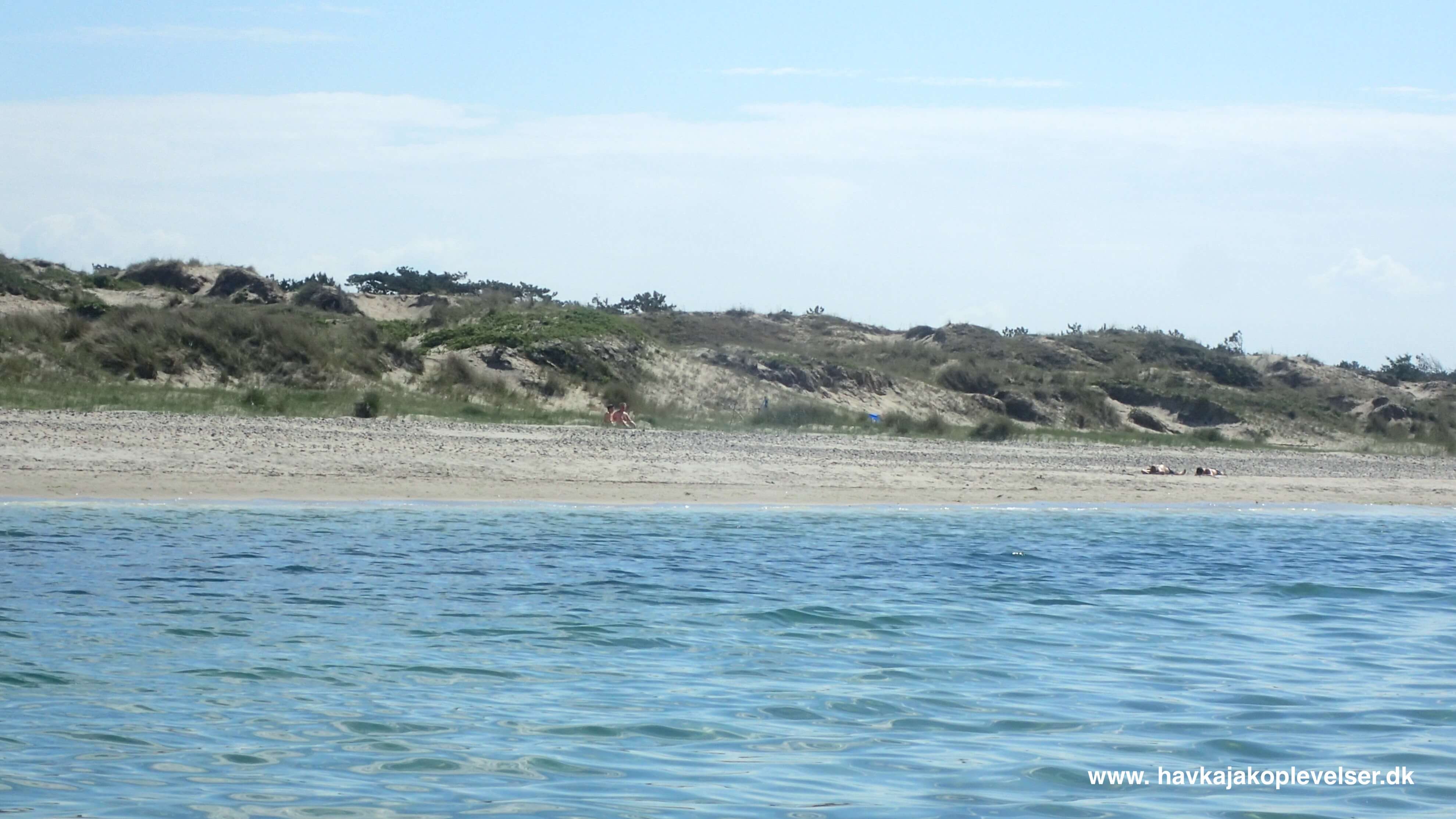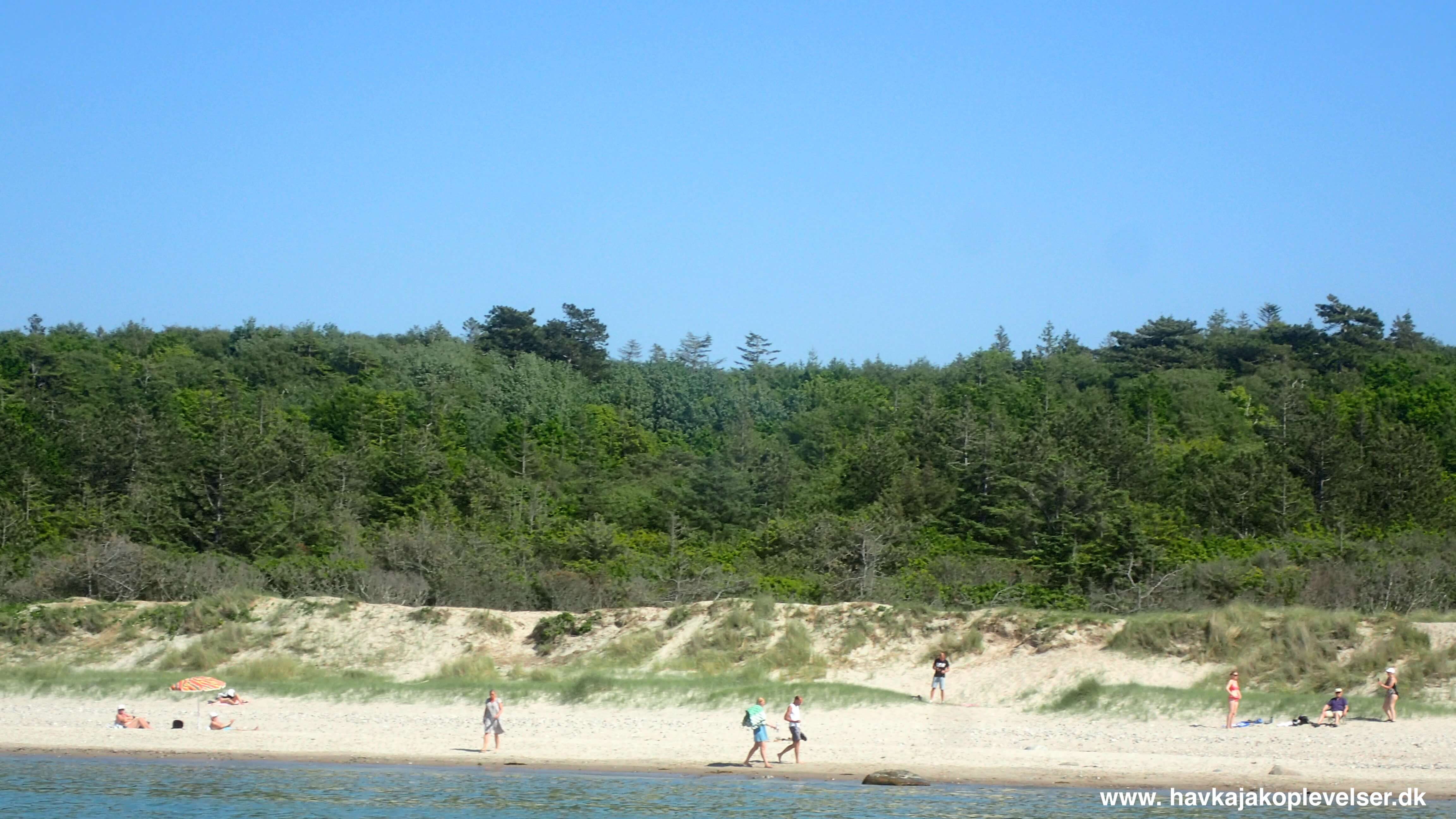 - Skoven ned til stranden betyder vi er ved at nærme os den store P-plads i Tisvildeleje hvorfor der også begynder at være flere og flere mennesker.
- Forest down to the beach means we are approaching the large car park in Tisvildeleje, which is why there also starts to be more and more people.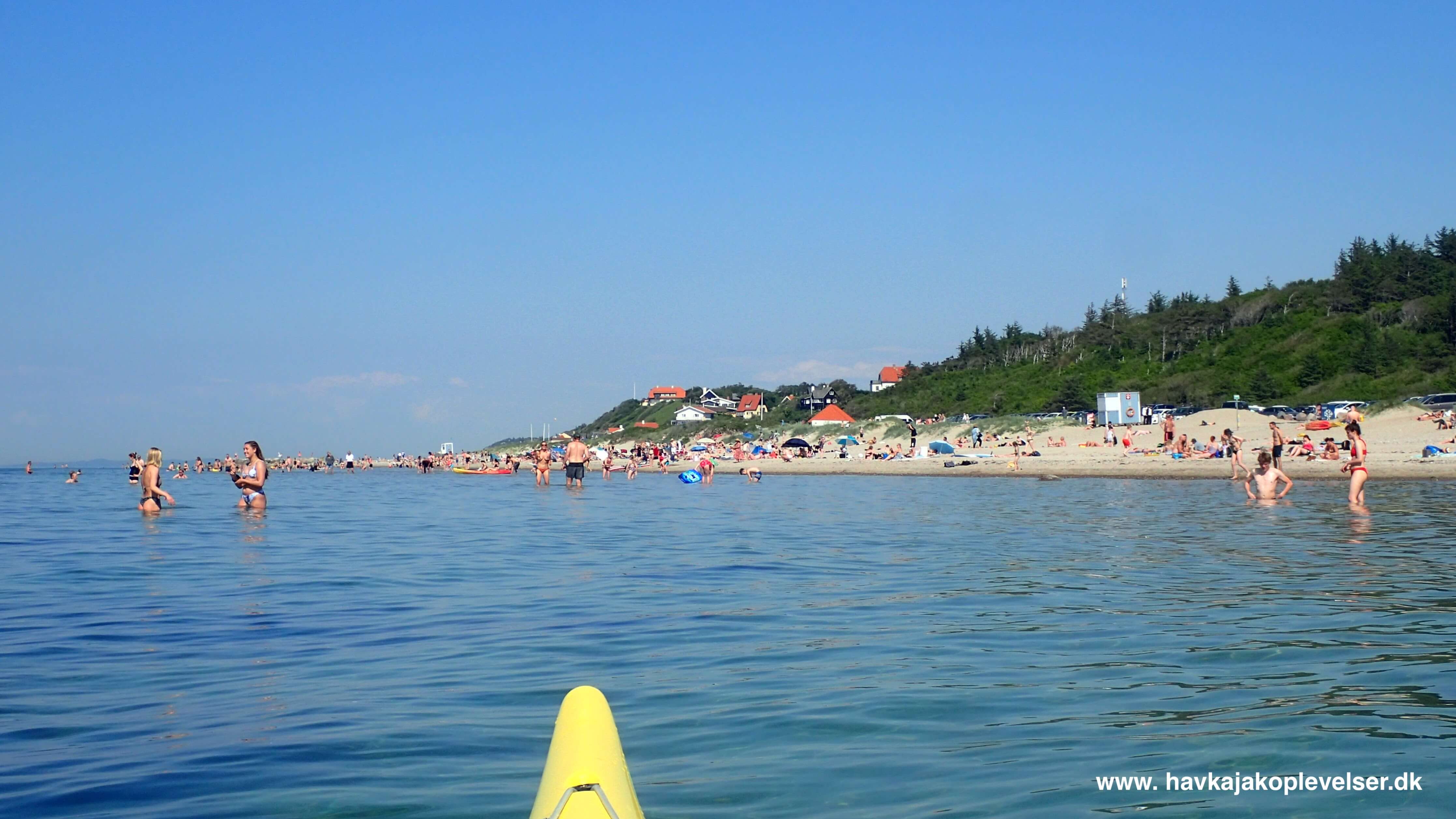 - Tilbage ved stranden hvorfra dagens tur startede. Dagens kyststrækning er en af mine absolutte favoritter i Nordsjælland, afvekslingen mellem hyggeligt sommermiljø med skov helt ned på stranden og sommerhuse, til den temmelig øde strand hvor man ikke ser noget menneskeskabt. På den øde del af stranden, er der bag sandklitterne forøvrigt område kaldt Melby Overdrev. Området der også er et besøg værd er på 145 hektar og dermed Sjællands største hede, og har været fredet siden 1930.
- Back at the beach from where t0days paddle started. Today's coastline is one of my absolute favorites in North Zealand, the alternation between cozy summer environment with forest all the way down to the beach and summer cottage, to the rather deserted beach where you do not see anything man-made. On the deserted part of the beach, behind the sand dunes is by the way an area called Melby Overdrev. That area is also worth a visit, 145 hectares and Zealand's largest heath, it has been a conservation area since 1930.
Venlig Hilsen / Best Regards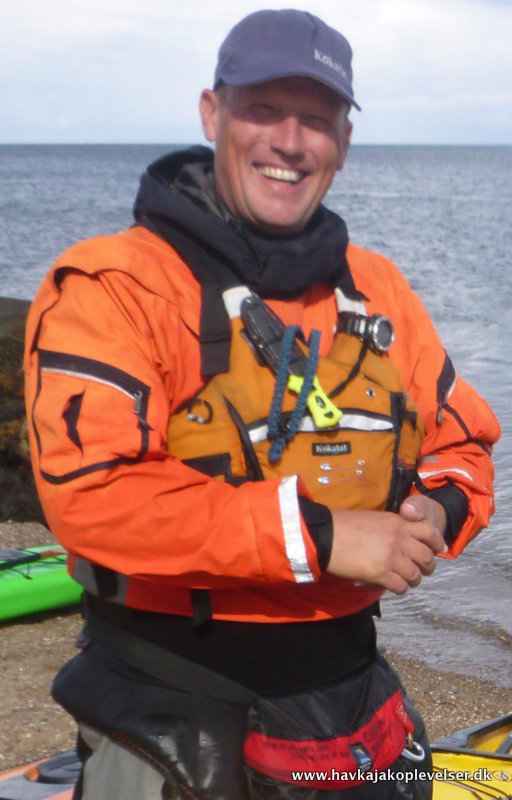 Christian Wiegand
Facebook: Tosset med havkajak / Mad about sea kayak
Instagram: cwseakayaking
Twitter: @cw_sea