2020-05-20/21 To dages tur ved Langeland, Danmark - Two days paddle at Langeland in Denmark
Danish / English:
- 2020-05-20/21 Langeland, Denmark.
- 2020-05-20/21 Isle of Langeland - means long-land, is placed in the middel of Denmark.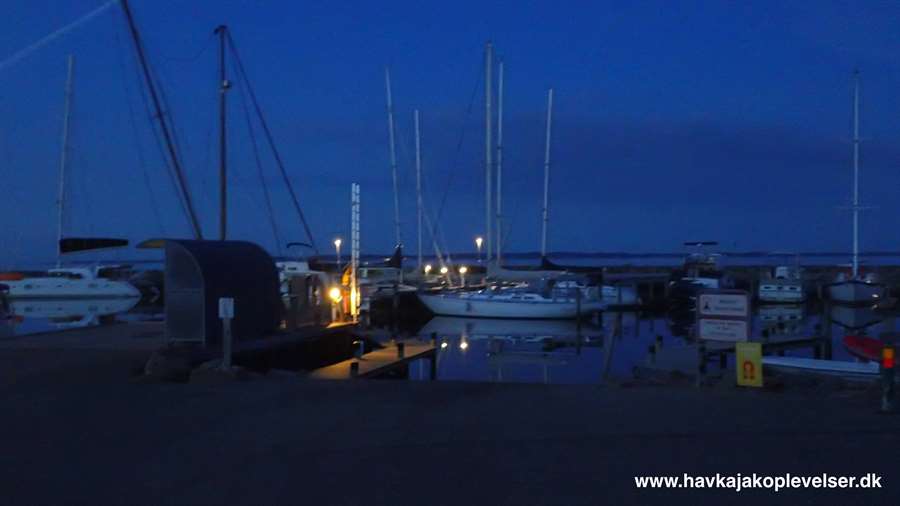 - Onsdag efter arbejde blev bilen pakket, og så afsted mod Lundeborg på Fyn, de to kommende dage skulle bruges på en tur mellem Fyn og Langeland. Jeg mødtes med min romakker som aftalt på Lundeborg havn, hvor vi nød en helt fantastisk stille og lys sommeraften.
- Wednesday after work, the car was loaded and then set off for Lundeborg on Funen, Denmark. The next two days were to be spent between Funen and Langeland. I met with a friend as planned at the very small port of Lundeborg, where we enjoyed an absolutely fantastic calm and bright summer evening. There is a possibility of free parking at the harbor.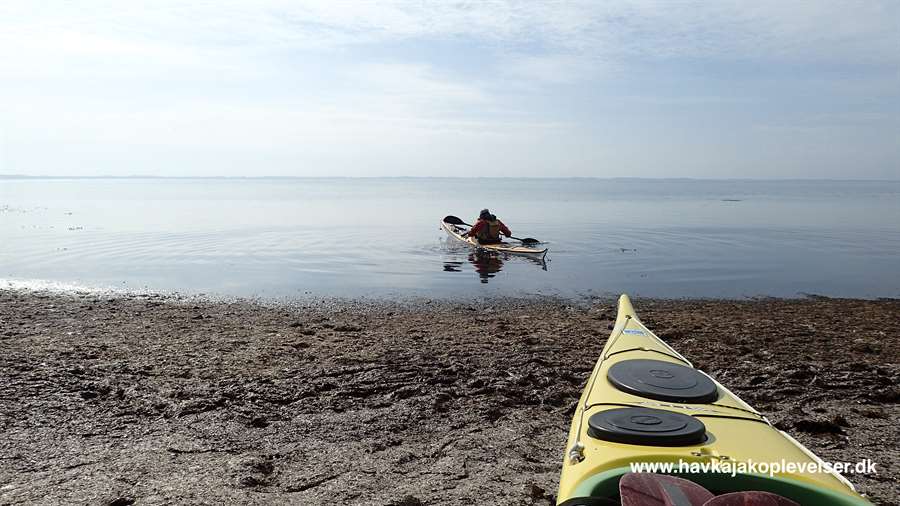 - Vi går på vandet fra stranden ved siden af havnen for at krydse de ca. 7,5 km.  fra Lundeborg på Fyn, til Lohals på Langeland
- We launch from the beach right next to the harbor, to do the crossing of approximately 7.5 km. from Lundeborg on Funen, to Lohals on Langeland.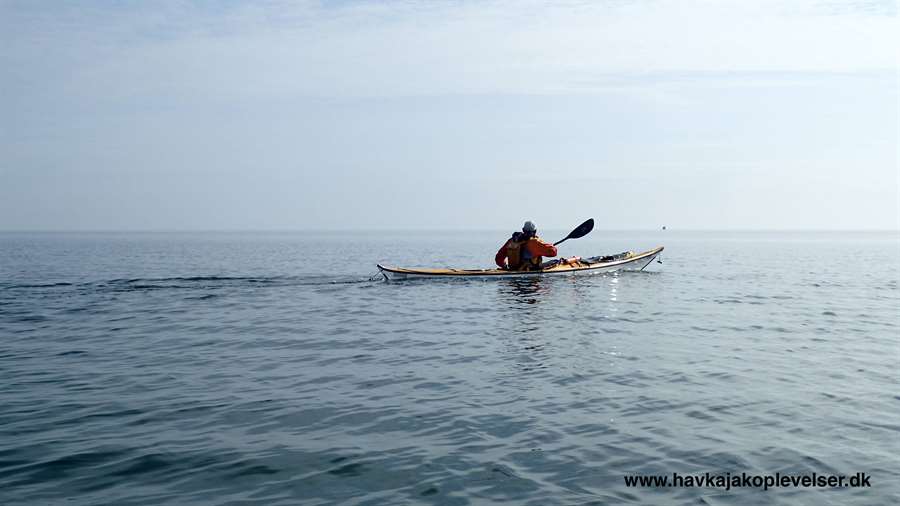 - Kryds mod Langeland.
- Crossing towards the isle of Langeland.
- Kryds mod Langeland.
- Crossing towards the isle of Langeland.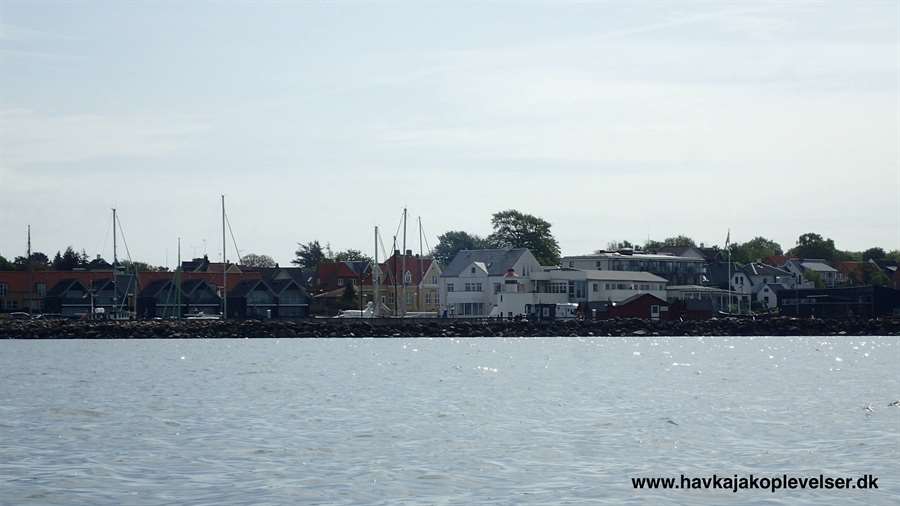 - Indsejling til Lohals havn.
- Entrance to Lohal harbor.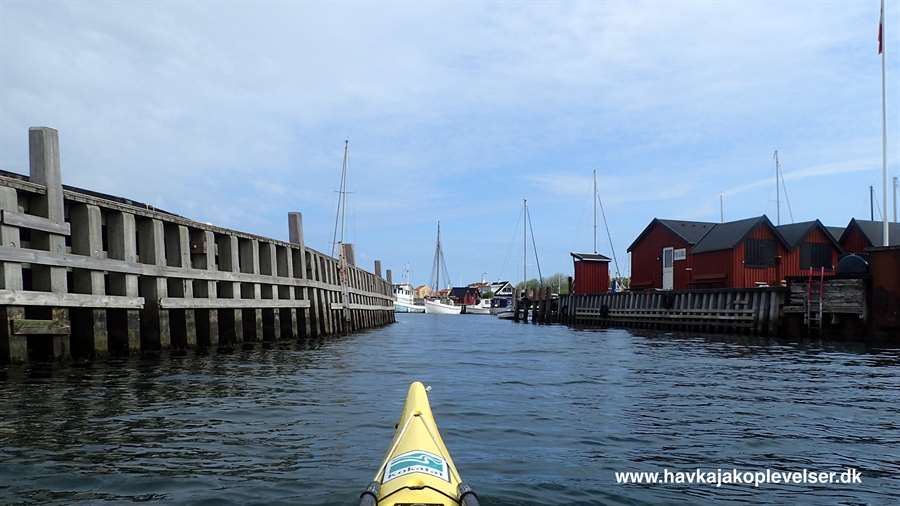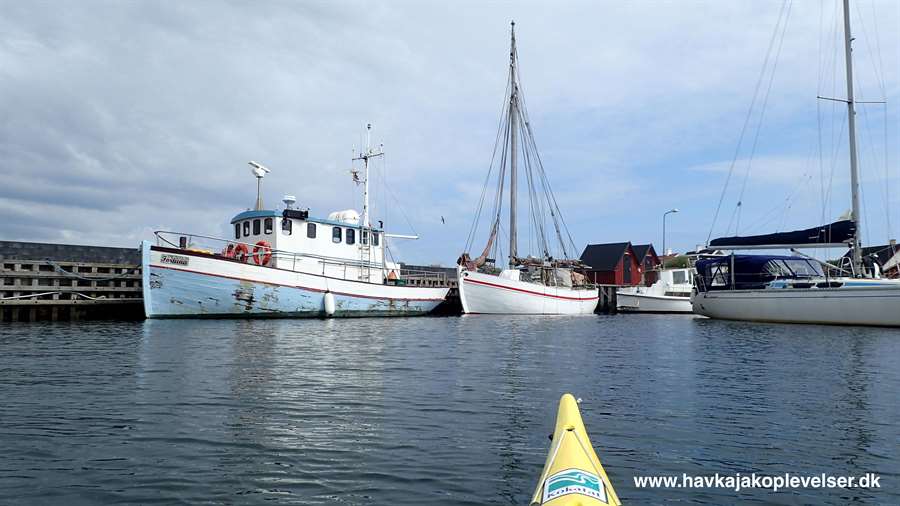 - Der er stadig mindre erhvervsfartøjer i havnen, men lystbådene er, som så mange andre steder, dominerende.
- There are still smaller commercial vessels in the port, but the yachts are, like so many other places, dominant.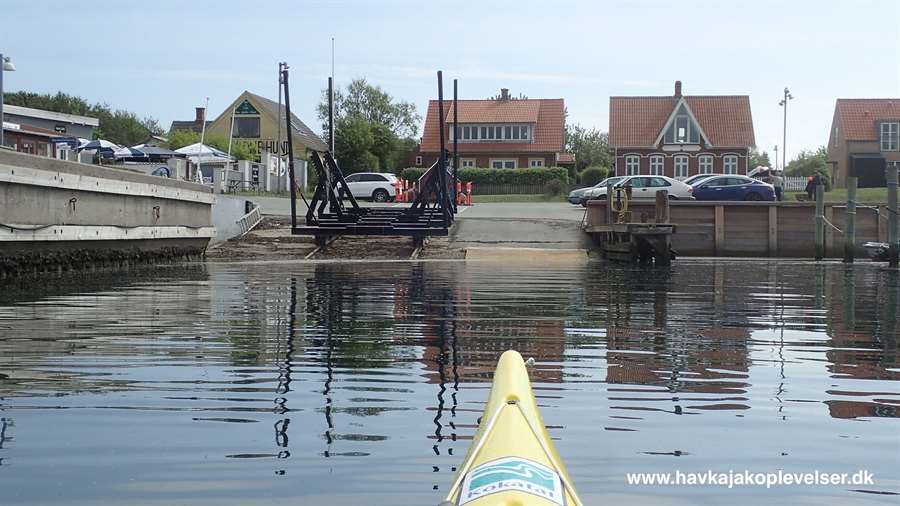 Vi lander ved beddingen. Den har helt sikkert haft en central betydning i tidernes morgen.
Vi lander ved beddingen. Den har helt sikkert haft en central betydning i tidernes.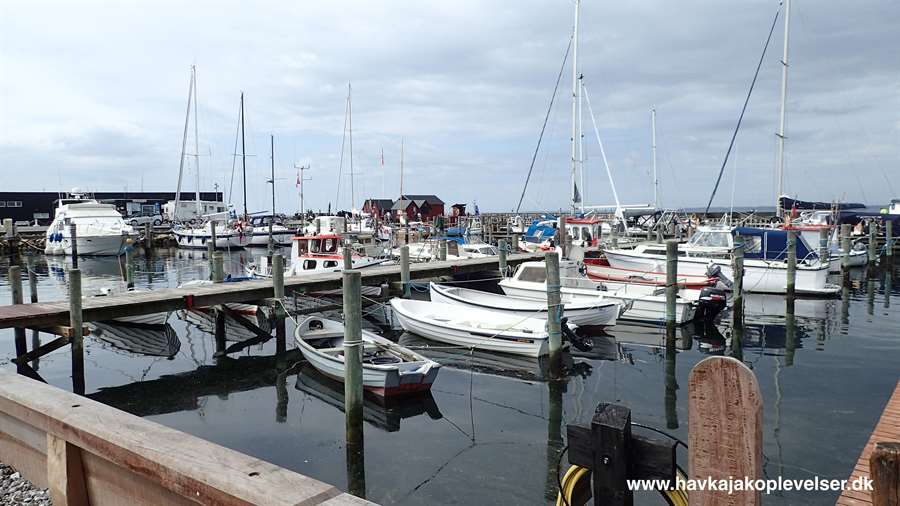 - Vi skal selvfølgelig lige en lille tur rundt og se på havnen.
Of course we have to have a littel walk around the harbor.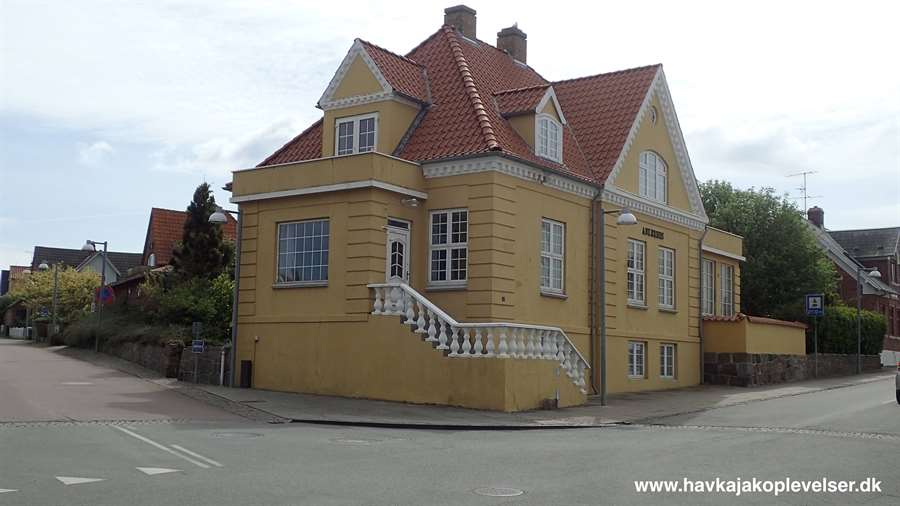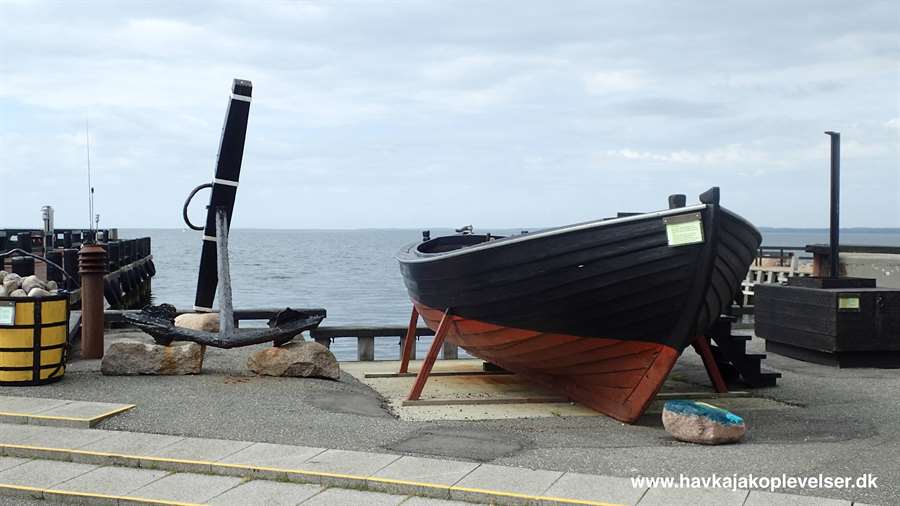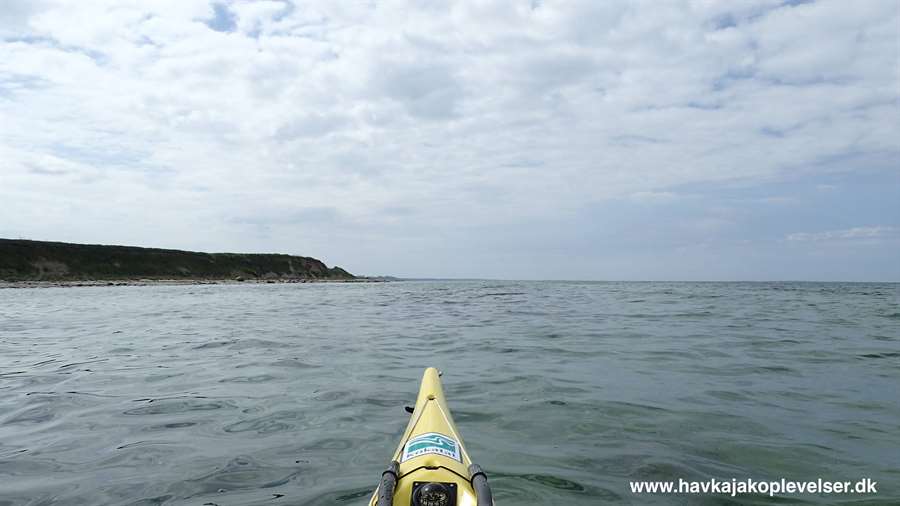 - Jeg har aldrig før padlet ved Langeland, så var meget spændt på hvordan kystlinien ville være. Vestkysten er stort set som tegnet med en linial, i modsætning til østkysten.
- I have never paddled around Langeland before, so was excited about what the coastline would be like. The west coast looks like it is made with pencil and ruler, unlike the east coast.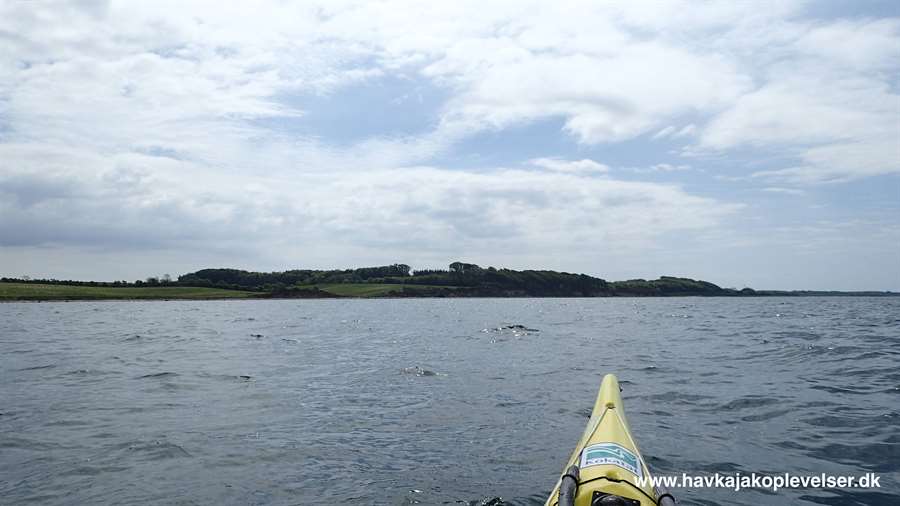 - En afvekslende kystlinje, marker helt ned til vandet, skov helt ned til vandet, og andre steder både skov og mark helt ned til vandkanten.
- A varied coastline greets us, mark down to the waterline, forest to the waterline, and elsewhere both forest and field right down to the water's edge.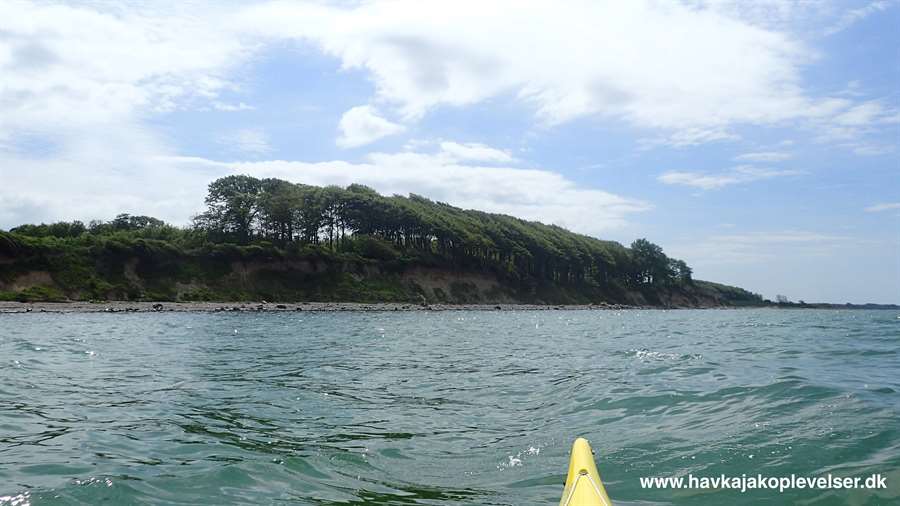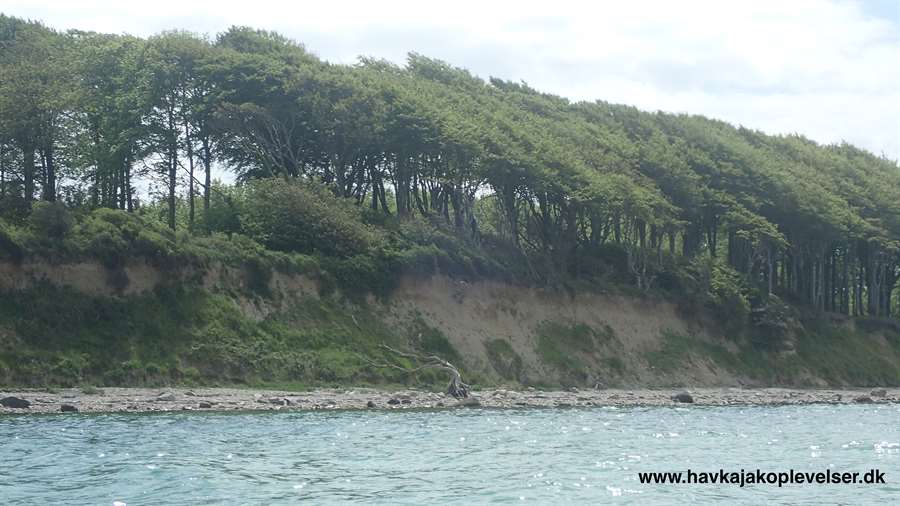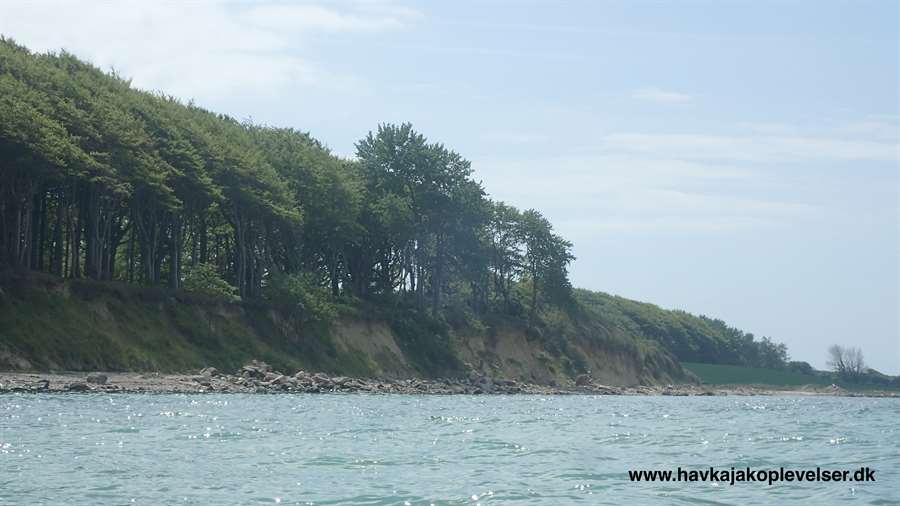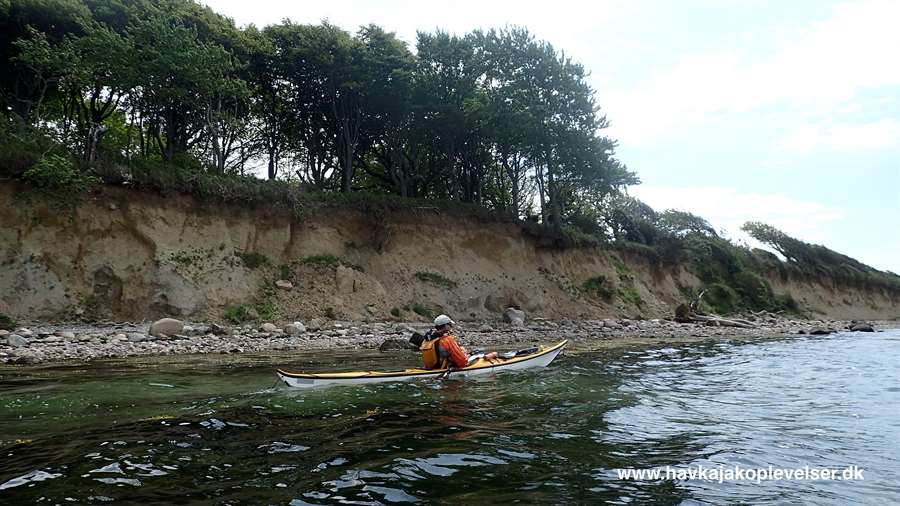 - Vi ror helt tæt på stranden og nyder det afvekslende sceneri.
- We paddle close to the beach and enjoy the varied scenery.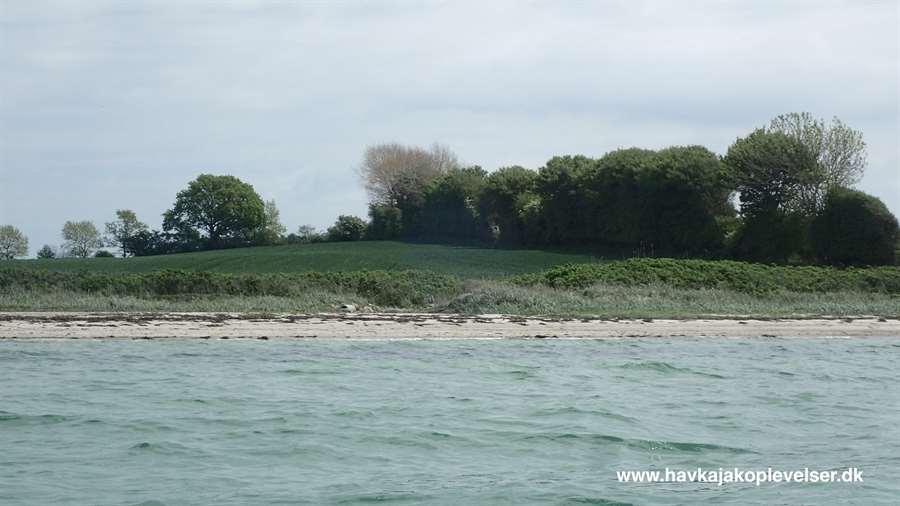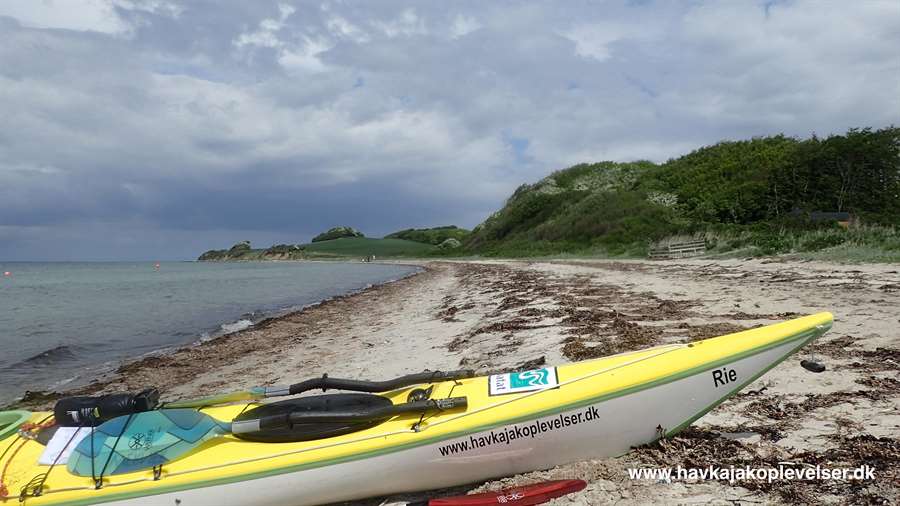 - Tid til frokost, så vi går på land lige ud for campingpladsen på Emmebølle Strand. 
- Time for lunch, so we land right next to the campsite at Emmebølle Strand.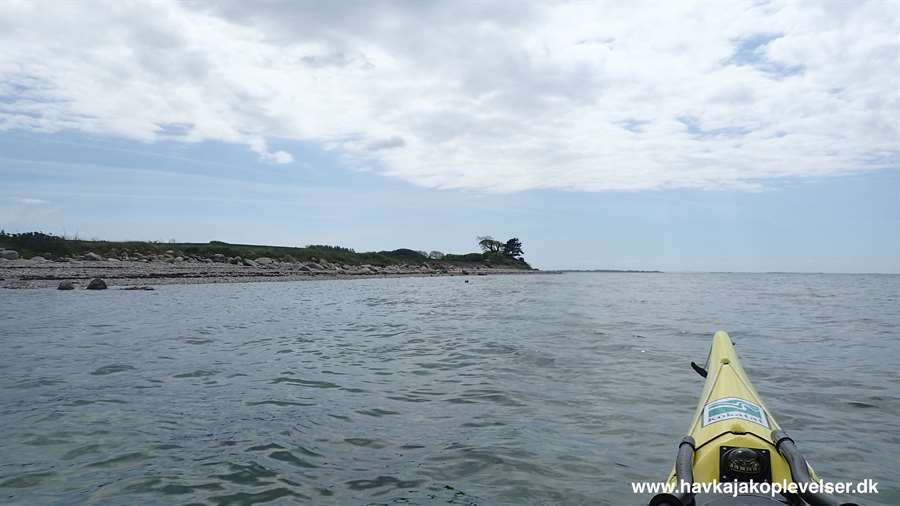 - Tilbage på vandet, syd mod Rudkøbing.
- Back on the water, heading south towards Rudkøbing, the main town on the island.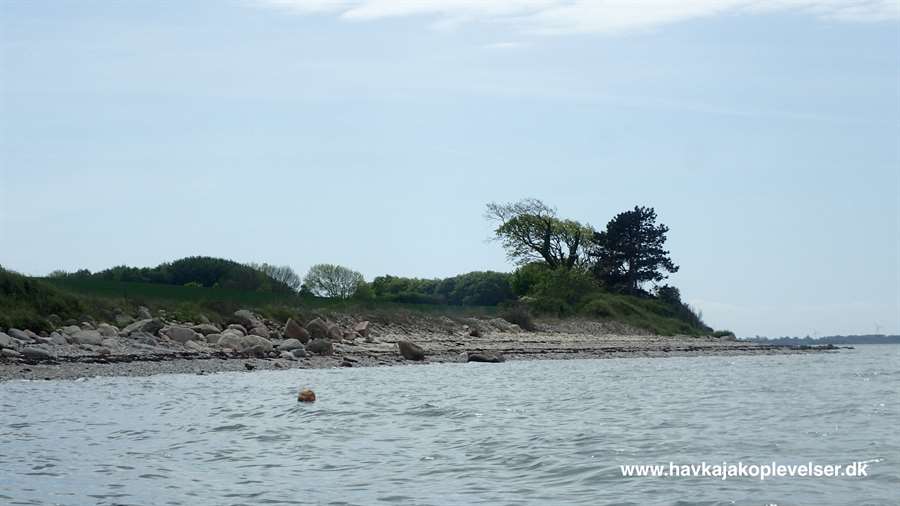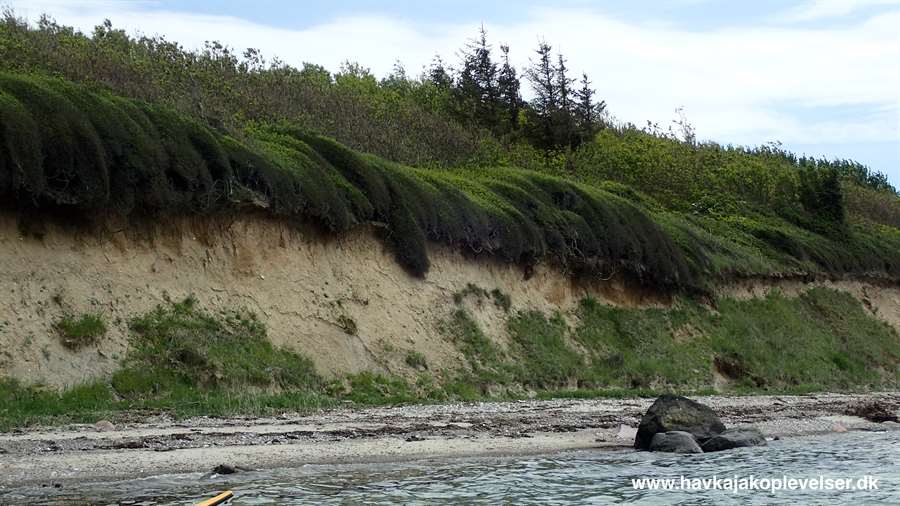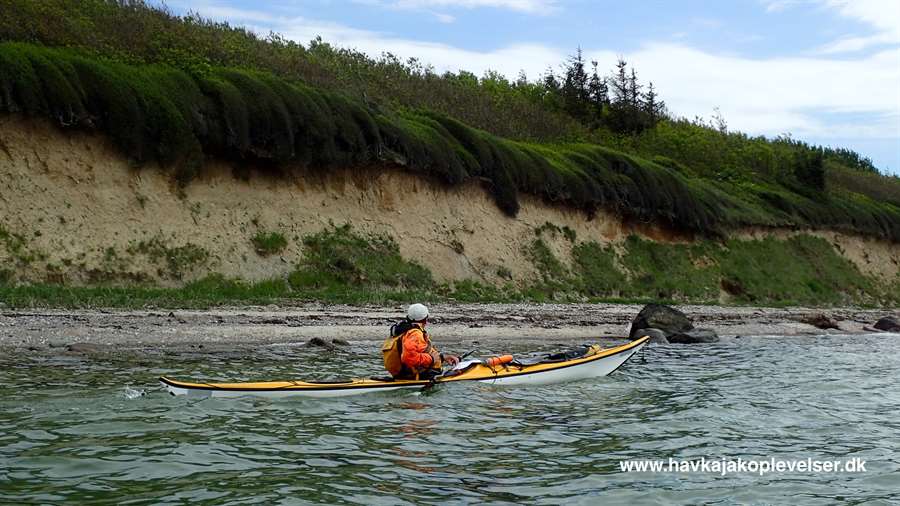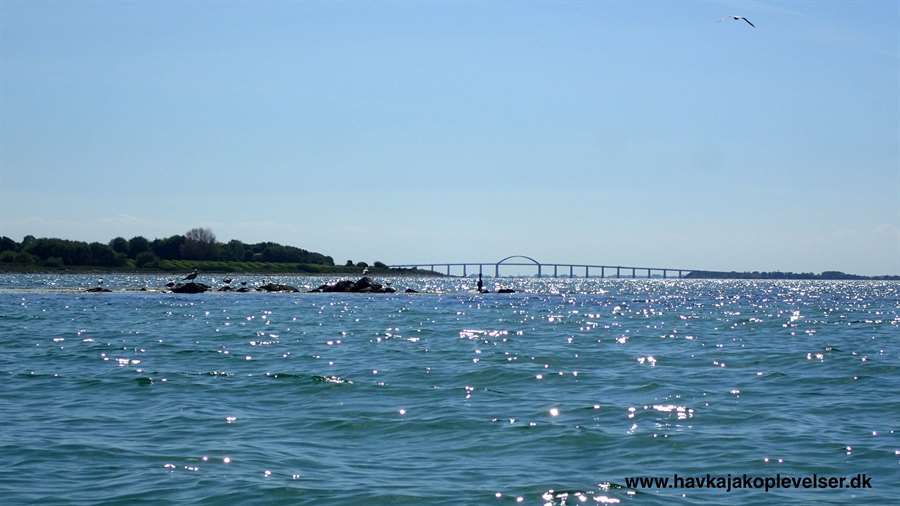 - Broen der føre til Langeland fra Fyn, via Tåsinge og Siø.
- The bridge leading to Langeland from Funen, via the islands of Tåsinge and Siø.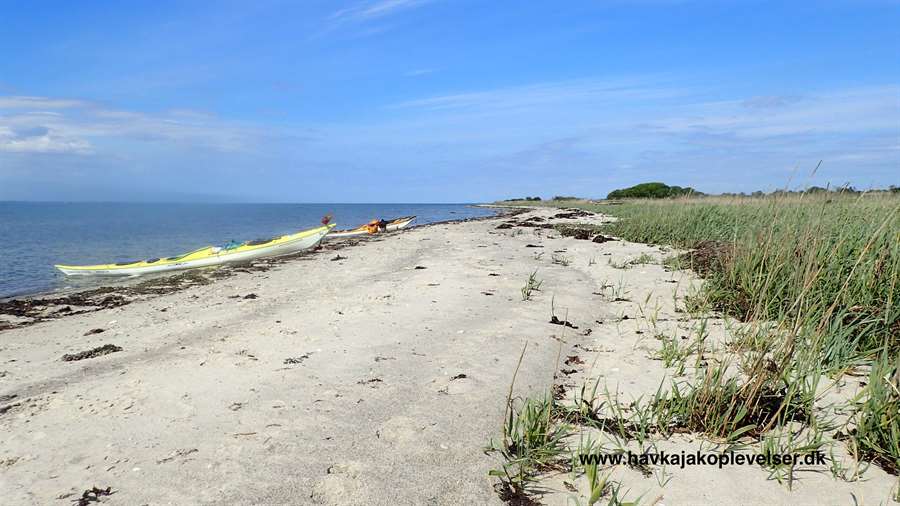 - Når man nu trænger til en pause, så er stranden nord for Rudkøbing ikke det værste sted.
- When needing a break, the beach north of Rudkøbing is not the worst place to have one.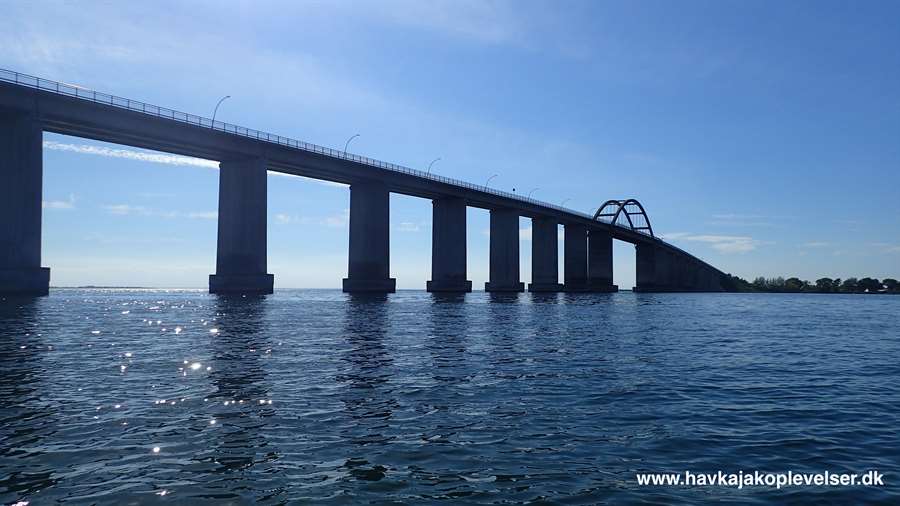 - Lige nord for Rudkøbing ror vi under Langelandsbroen, som er 774 m. lang og 15.35 m. bred, det længste spand er 91 m.,  og gennemsejlingshøjde er 26 m.
- Just north of Rudkøbing we paddle under The Langeland Bridge, which is 774 m long and 15.35 m wide, the longest bucket is 91 m, and the crossing height is 26 m.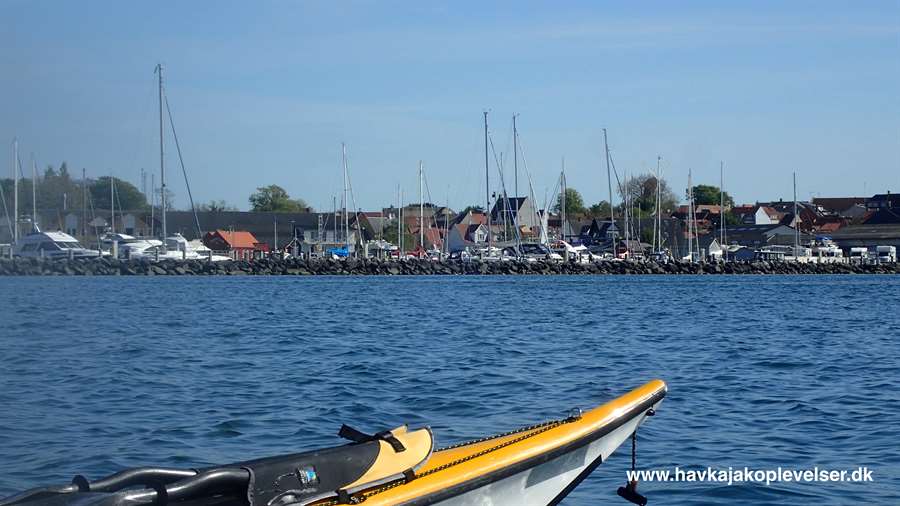 - Rudkøbing lystbådehavn, som vi dog ikke var inde og kigge i.
- Rudkøbing marina, which we did not enter to have a look at.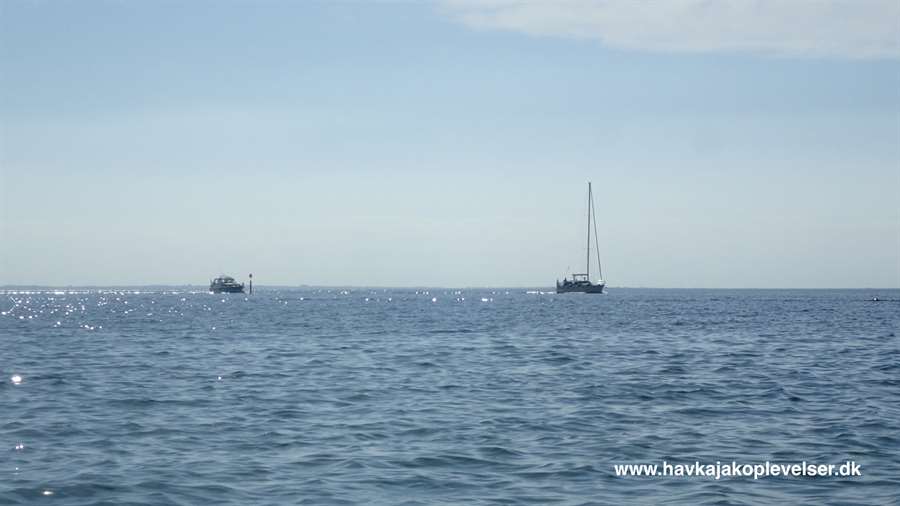 - Foruden den lille færger der sejler fra Langeland til Strynø, mødte vi lidt lystsejlere i det flotte farvand.
- In addition to the small ferry sailing from Langeland to the island of Strynø, we met a few yachts in this beautiful waters.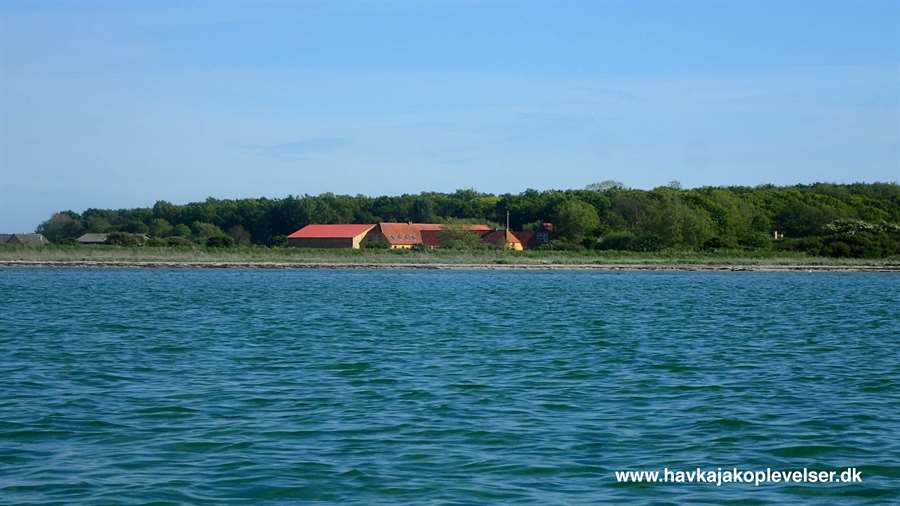 - Syd for Rudkøbing begynder vi at søge efter et sted hvor vi kunne slå lejer.
- South of Rudkøbing we start looking for a place to make camp.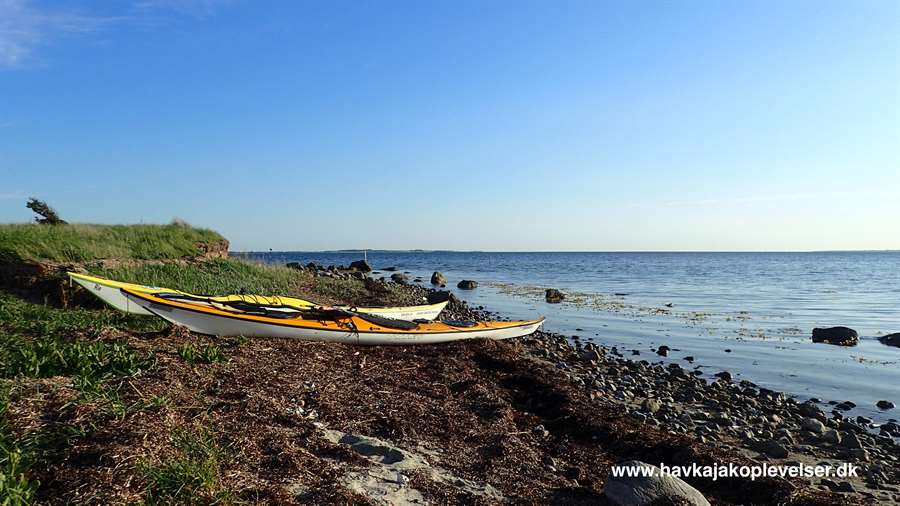 - Vi lander på stranden lige nord for Lindelse Nor.
- We land on the beach.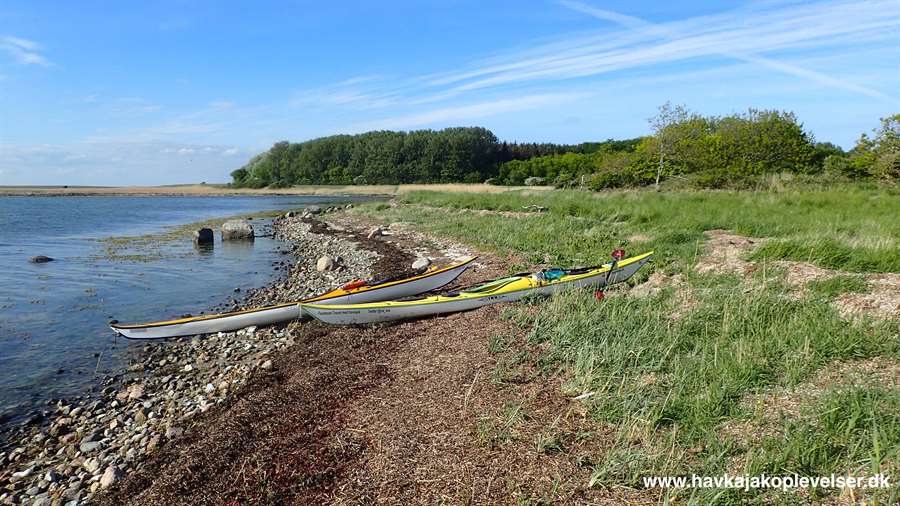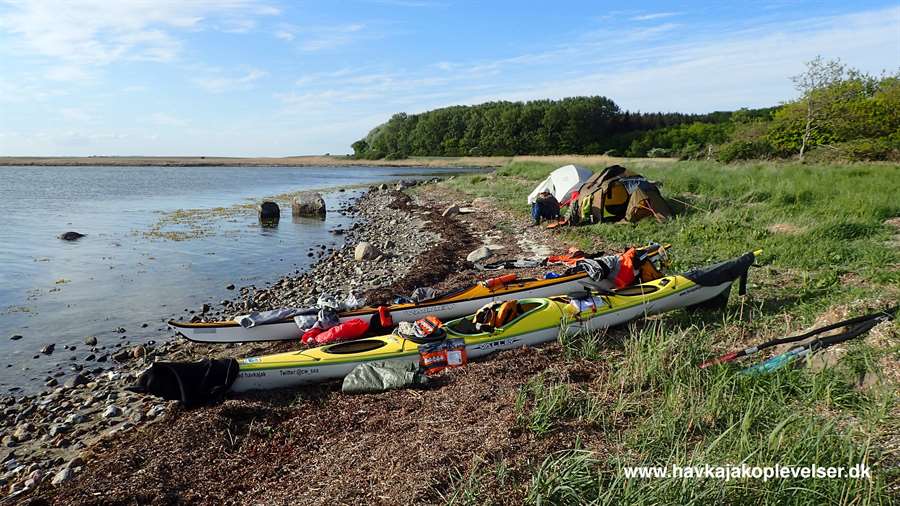 - Ikke noget dårligt sted at kalde hjem for natten.
- Not a bad place to call home for the night.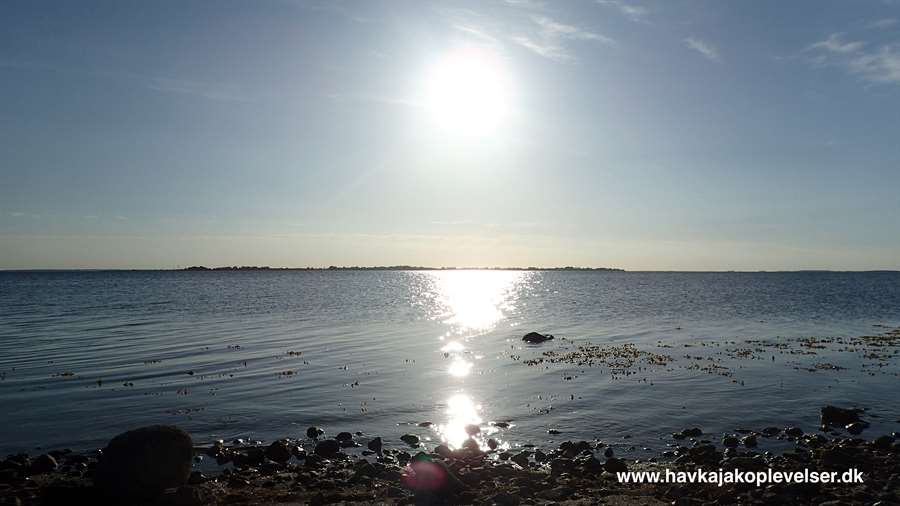 - Der er nok ikke mange steder hvor man kan spise sin aftensmad, høre fuglene i skov og mark, og samtidig føle man er helt alene i hele verden.
- There are probably not many places where you can have your dinner, while hearing the birds in the woods and the field, while feeling complete alone in the whole world.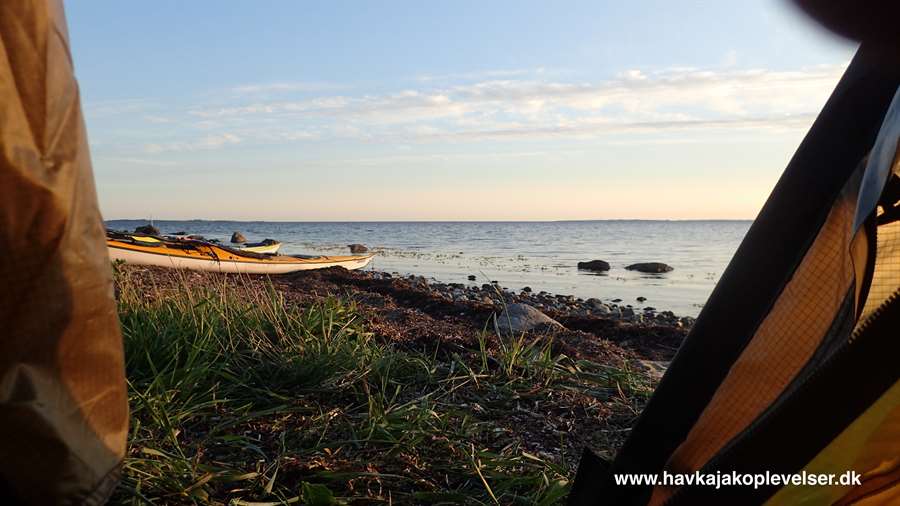 - Et kig ud af teltet, inden sengetid.
- A look out the tent before bedtime.
- Efter en god nats søvn er vi klar til dag to på vandet.
- After a good night's sleep, we are ready for the second day on water.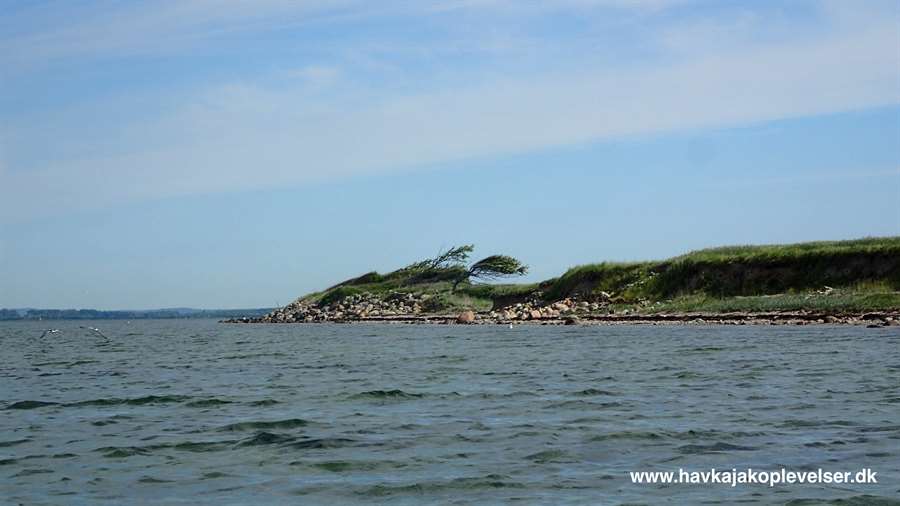 - Vi ror op mod Rudkøbing igen. Den vindblæste beplantning viser tydeligt, at det også her inde midt i Danmark er vestenvinden der er den dominerende vindretning.
- We paddle north towards Rudkøbing again. The windblown trees clearly show, that even here in the middle of Denmark, the west wind is the dominant wind direction.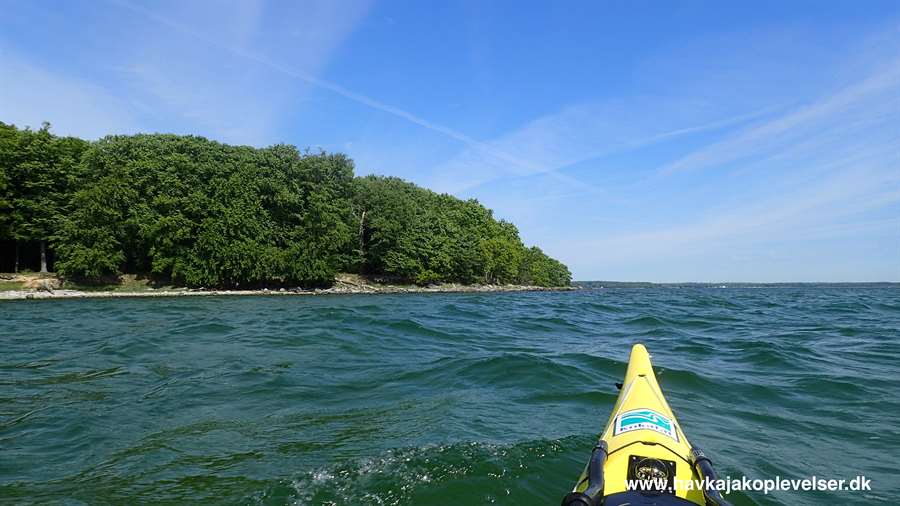 - Vi ror under broen fra Langeland til Siø, og over mod langs øens kyst.
- We paddle under the bridge which leads from the  isle of Langeland, to the isle of Siø, and aling the island's coast.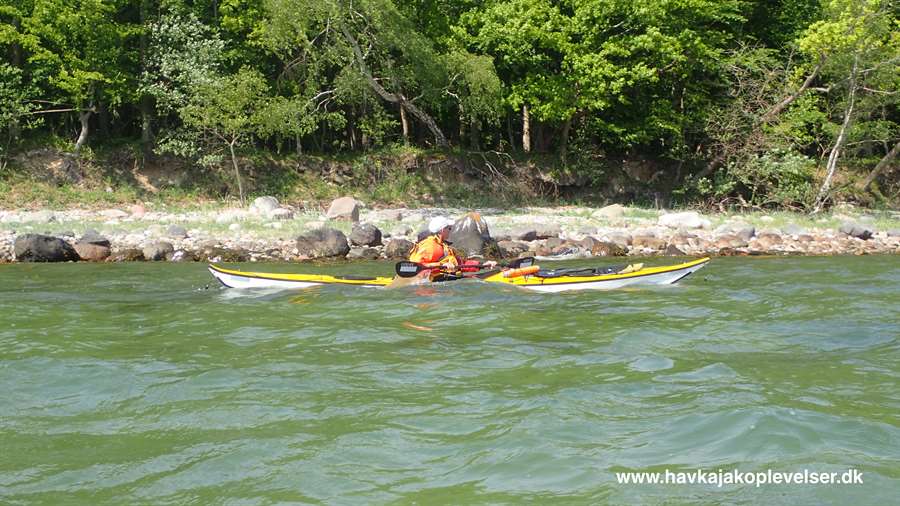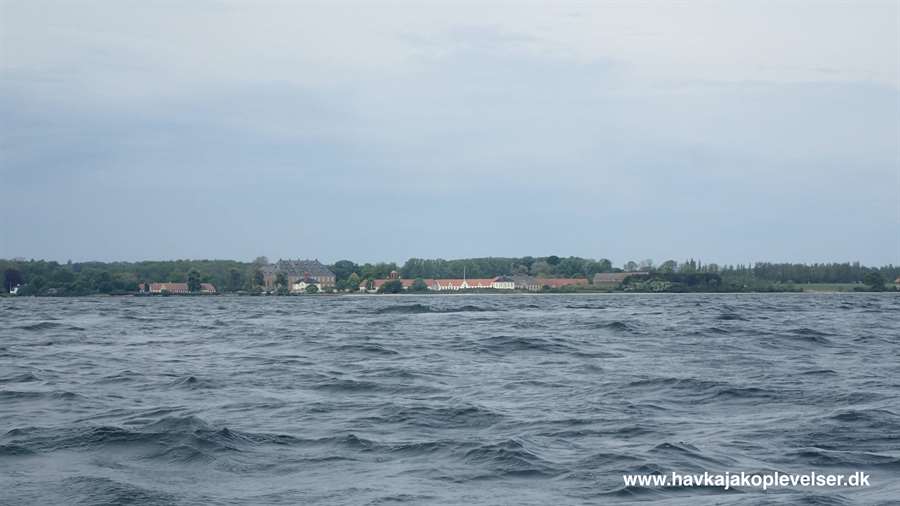 - Vi laver et lille kryds fra Vemmenæs på øen Tåsinge mod Thurø ved Fyn, og får et kig over bugten mod Valdemar slot, syd for Svendborg.
- We do a small crossing from the headland of Vemmenæs on the isle of Tåsinge towards Thurø on the isle of Funen, and get a look over the bay towards Valdemar castle, south of Svendborg.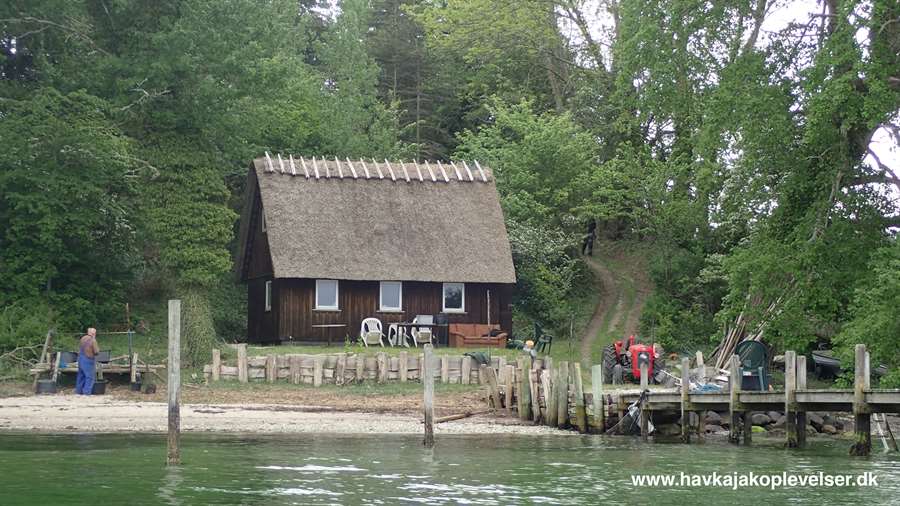 - Vi nærmer os den lille ø Thurø, som for mit vedkommende var afslutningen på min del af turen. Masser af idyl og hygge langs med indsejlingen til den lille Gambøt-Thurø Havn. Thurø lige syd for Svendborg og øst for Tåsinge. Den 7,5 km² store ø, er forøvrigt Danmarks næst tættest befolkede ø i Danmark.
- We are approaching the small island of Thurø, which for me was the end of this trip. Lots of idyll along the entrance to the small harbor Gambøt-Thurø. The island of Thurø is located just south of Svendborg on the isle of Funen and east of the isle of Tåsinge. The 7.5 km² island, is by the way,  Denmark's second most densely populated island.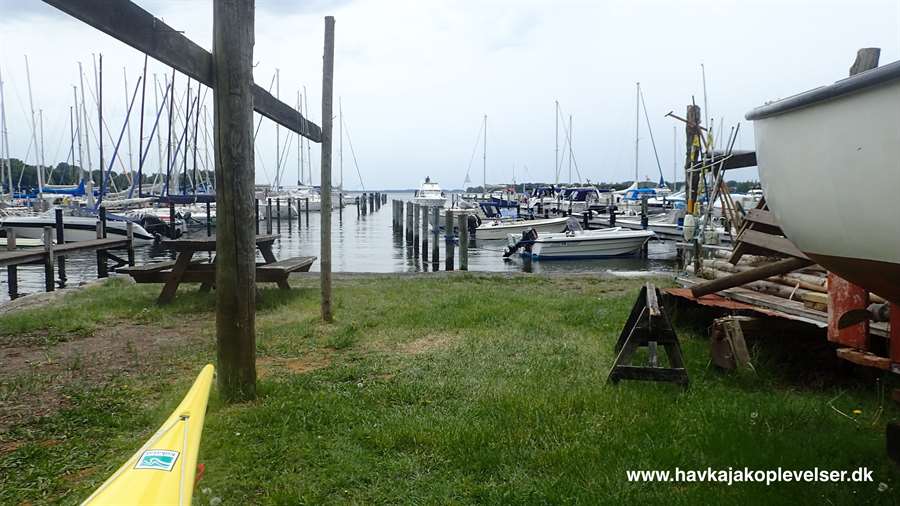 - Jeg tager afsked med min romakker, og sender ham tilbage i Det Fynske Øhav. 
Det var for mig første gang i området, og sikke et smukt sceneri. Turen her, mellem Fyn og Langeland, bød på smukt og afvækslende sceneri, hyggelige havne, skov og mark helt ned til stranden, og masser af muligheder for at finde alternativt rovand hvis vejret ikke tillader den planlagte tur. 
Det Sydfynske Øhav, eller Fynske Øhav, er betegnelsen for farvandet syd for Fyn, hvor der ligger mere end 55 øer, småøer og holme, og er bestemt et besøg værd.
- I say goodbye to my partner and send him back to the Funen Archipelago.
It was for me the first time in the area, and what a beautiful scenery. The trip here, between the island of Funen and the island of Langeland, offered beautiful and varied scenery, pleasant harbors, woods and fields right down to the beach, and plenty of opportunities to find alternative water if the weather does not allow for the planned trip.
The South Funen Archipelago, or Funen Archipelago, is the name for the waters south of Funen, where there are more than 55 islands, small islands and islets, and are definitely worth a visit.
Venlig hilsen / Best regards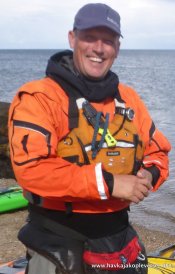 Christian Wiegand

www.havkajakoplevelser.dk
Facebook: Tosset med havkajak / Mad about Sea Kayak
Instagram: cwseakayaking
Twitter: @cw_sea

Sponsored by Teamkayak - www.teamkayak.dk
Sponsored by Kokatat - www.kokatat.com                                                                                          Sponsored by Expeditionfoods - www.expeditionfoods.com