2020-11-01 Esrum sø - Lake Esrum, North Zealand, Denmark
Danish / English:
2020-11-01.
- Dagens tur skulle være en tur på Esrum sø - Danmarks vandrigeste sø, og næststørste sø målt på overfladeareal.
- Today's trip was a paddle on lake Esrum - Denmark's most water-rich lake, and second largest lake measured by surface area.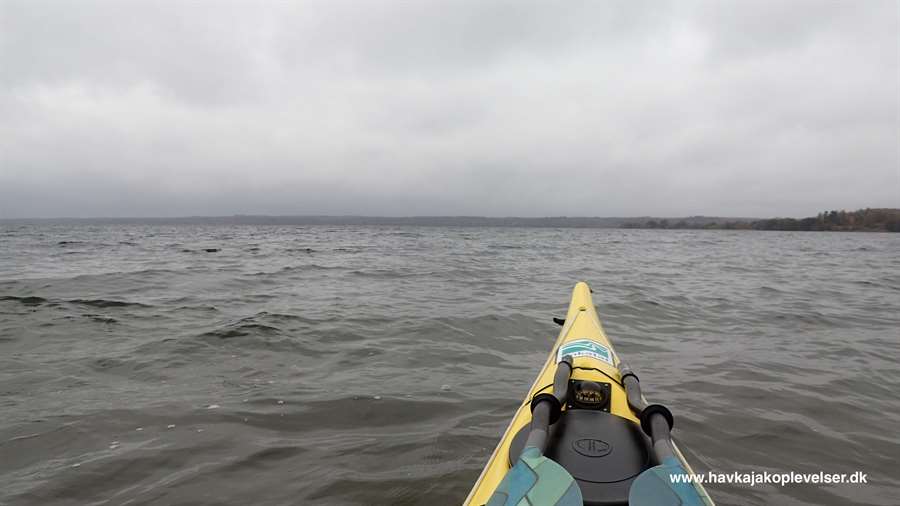 - En lille p-plads ved søens nordøstlige hjørne mødtes jeg med en god ven, hvorfra vi gik på vandet for at krydse over til for at få lidt læ for vinden ned langs vestsiden.
- A small parking lot at the northeast corner of the lake I met with a good friend, from where we on the water from where we did a the crossing to get some shelter from the wind when heading south going south along the west side.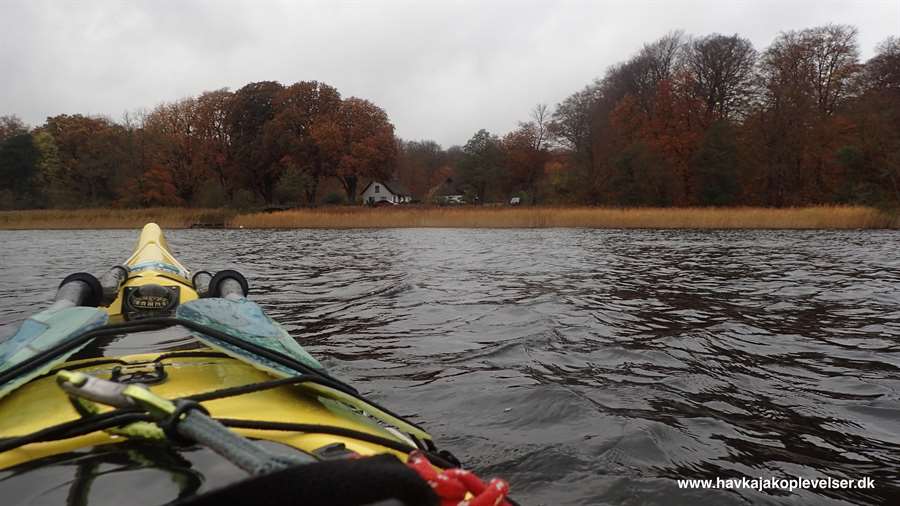 - Overskyet og en relativ kold vind følger os over søen.
- Cloudy and a relatively cold wind follows us across the lake.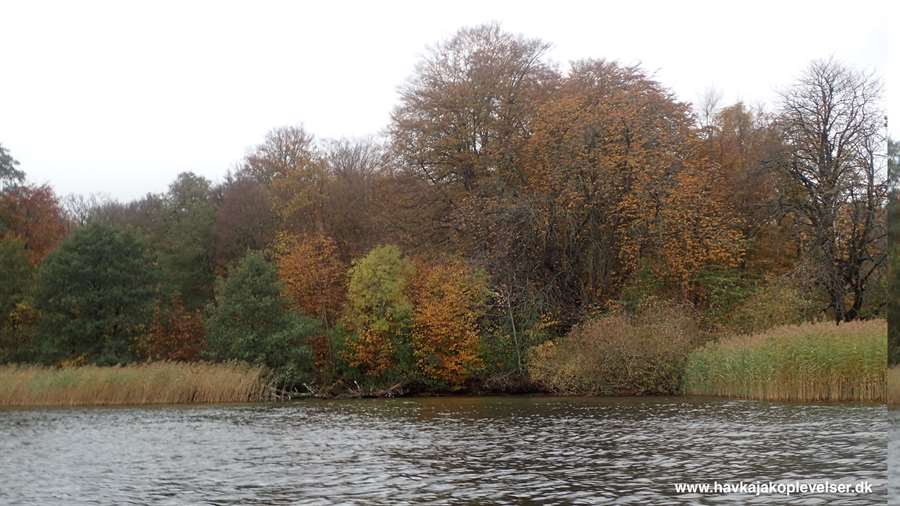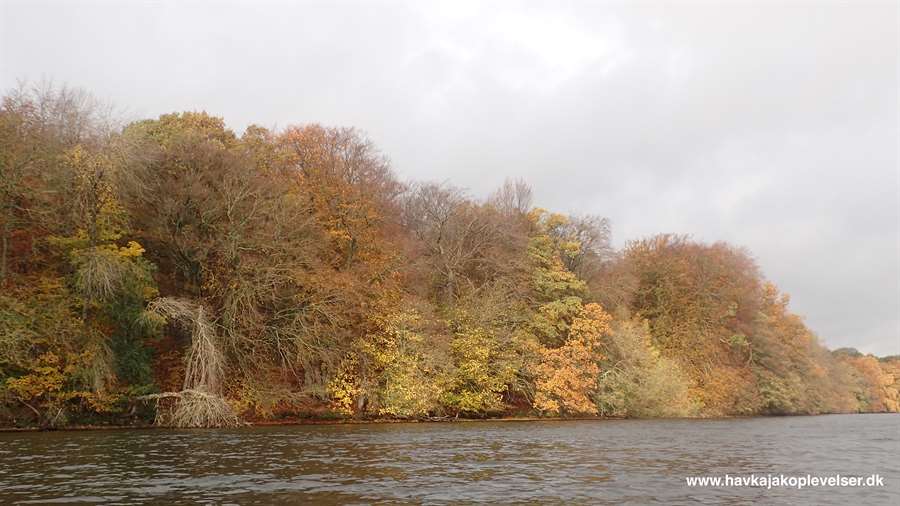 - Samtidig med vi får lidt læ bryder solen gennem det skydække, der har hængt tungt de sidste mange dage.
- At the same time we get some shelter, the sun breaks through the cloud cover that has hung heavily for the last many days.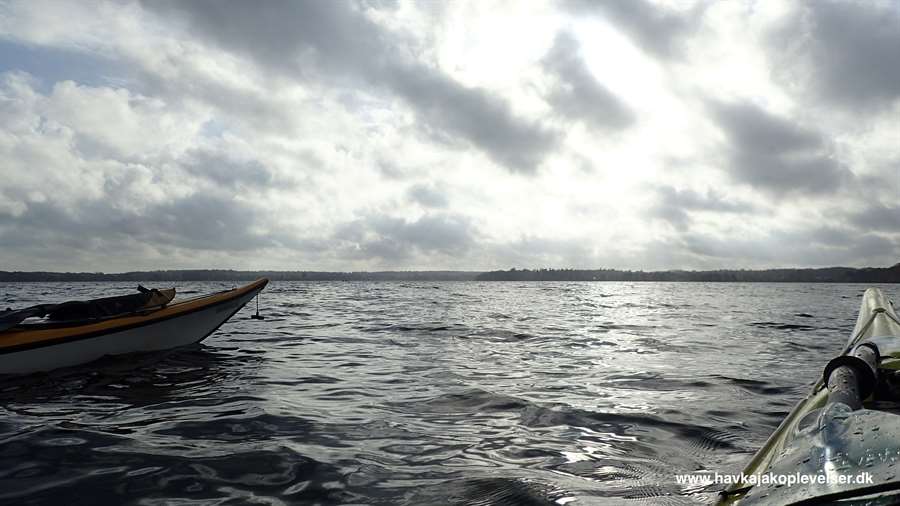 - Vi ror ned langs vestsiden af søen, mens vi nyder det konstante skifte i skydække og lyset - der er dog ikke noget særligt varme at mærke når solen rammer.
- We paddle down the west side of the lake while enjoying the constant change in clouds and light - however, there is no particular heat feeling when the sun hits us.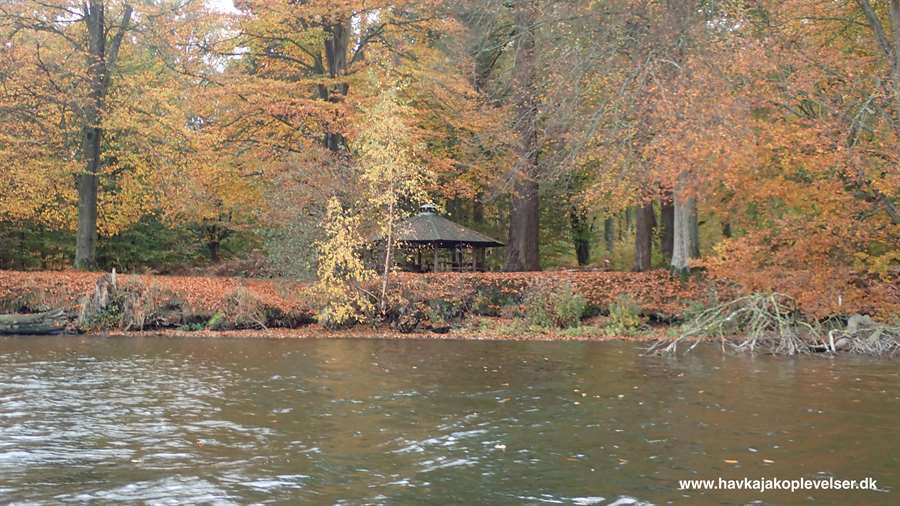 - Flere steder langs vestsiden af øen er der lejrpladser til fri brug.
- In several places along the west side of the island there are campsites that can be used for free.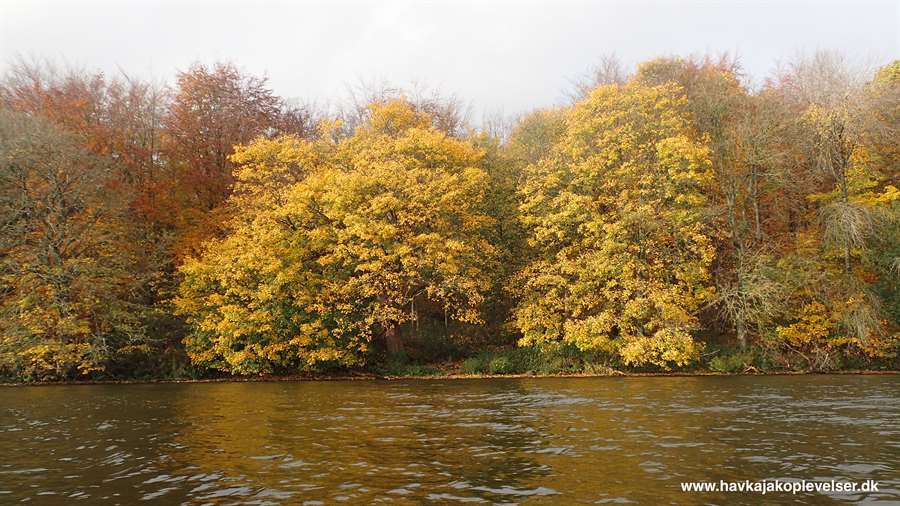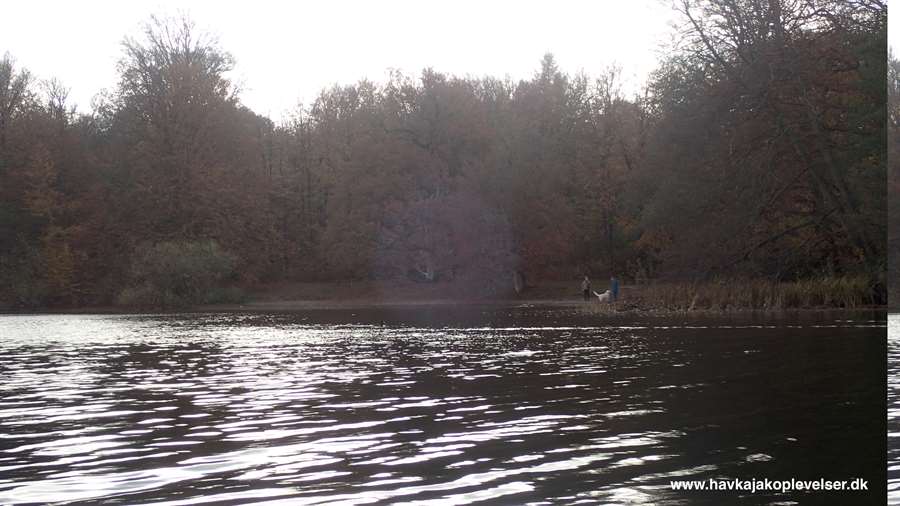 - Der er flere steder at komme på land - husk der gælder andre regler for at gå på land fra ferskvand, i forhold til saltvand.
- There are several places to land - remember there are other rules for landing when in fresh water compared to salt water.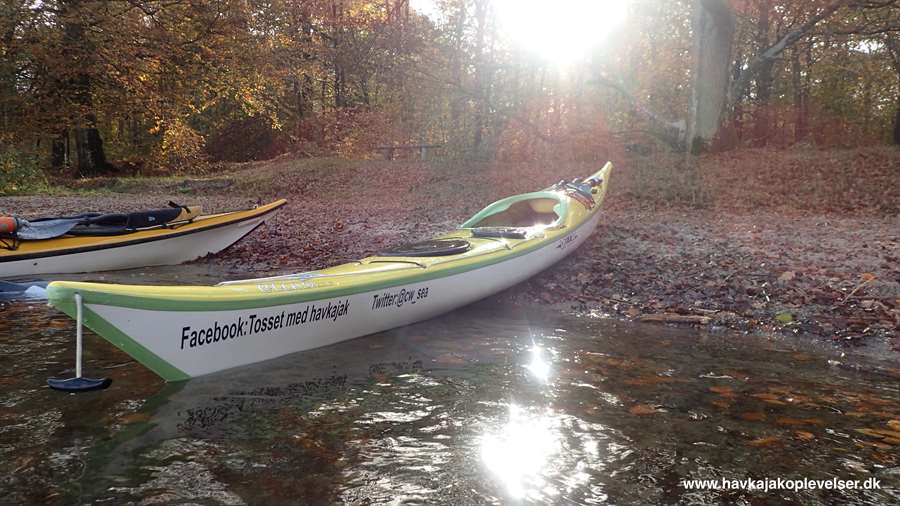 - Ikke et dårligt sted at gå på land for frokost og kaffe.
- Not a bad place to go ashore for lunch and coffee.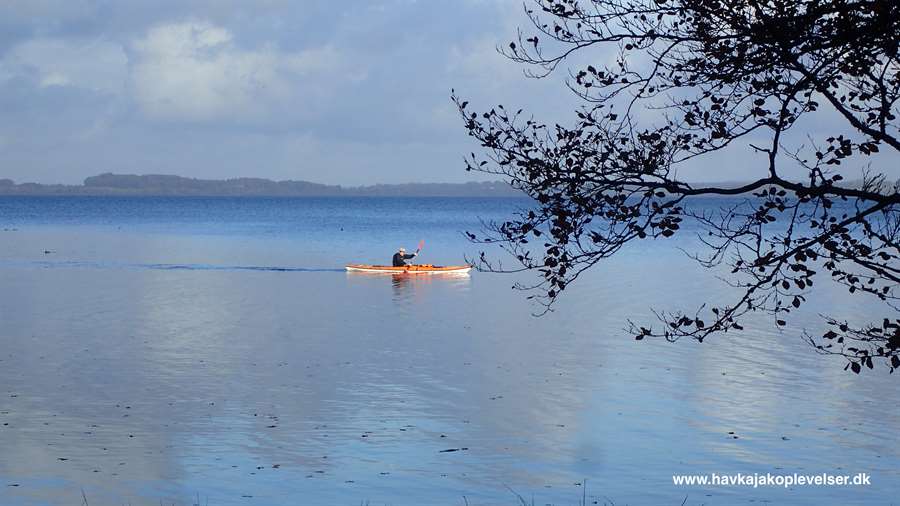 - Vi var ikke de eneste der var ude og nyde vejret.
- We were not the only ones out enjoying the weather.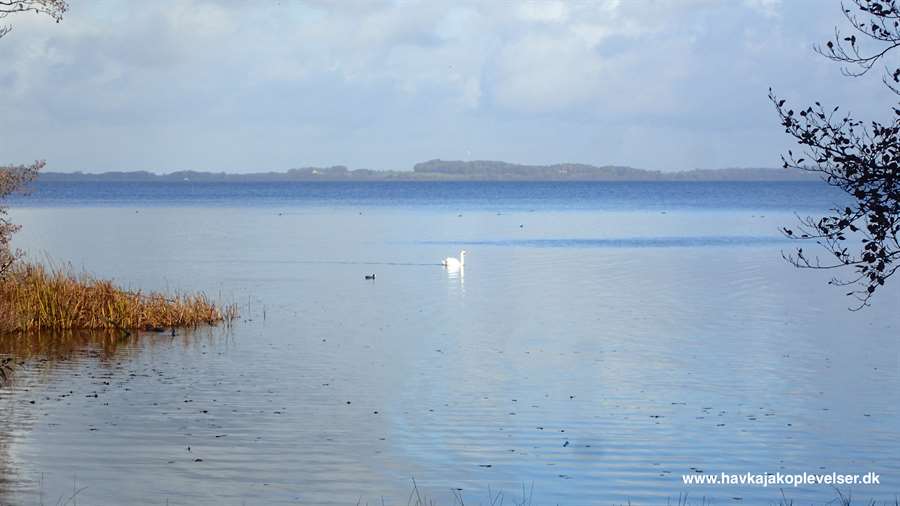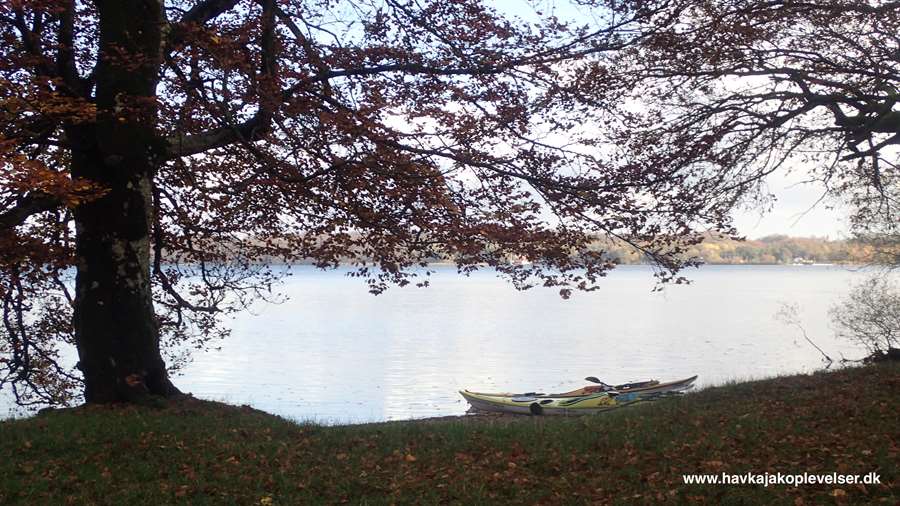 - Frokost, kaffe, fred, ro og sceneriet.
- Breakfast, coffee, peace, quiet and the scenery.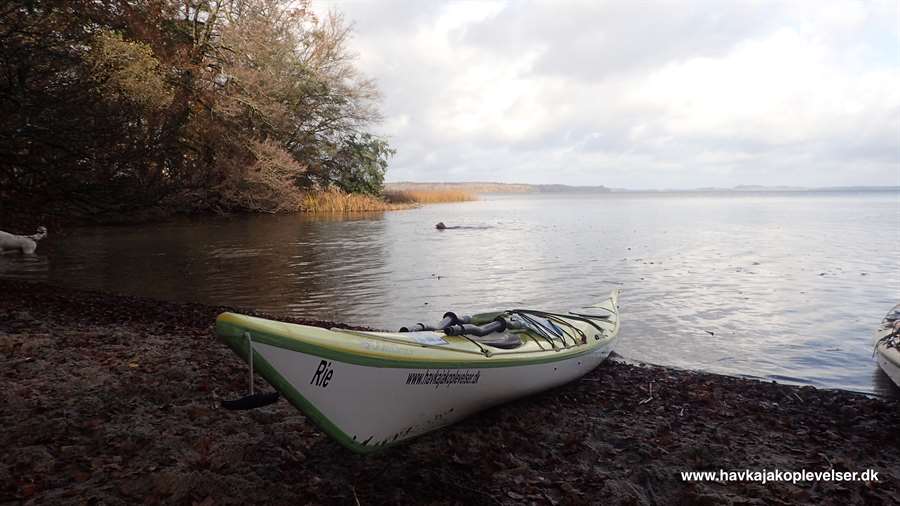 - Et kig op langs mod hvorfra vi kom.
- Looking up towards from where we came.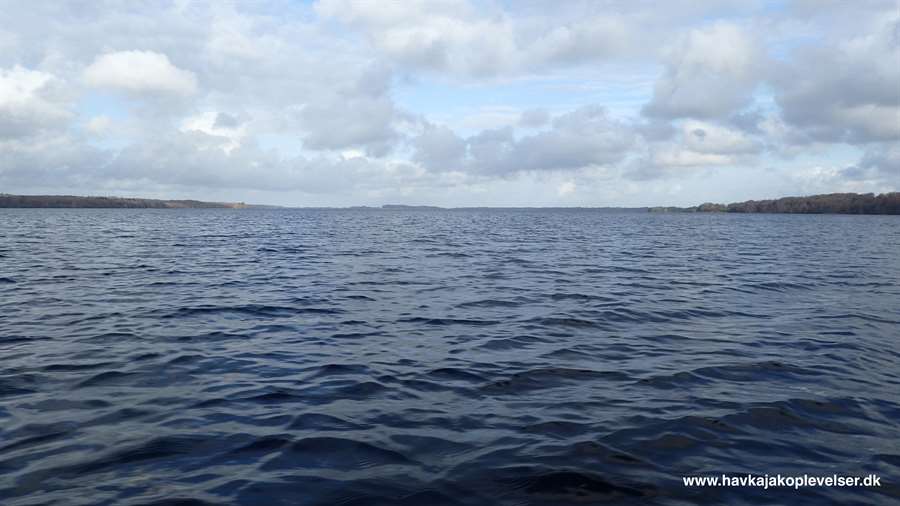 - Et kig mod nord mens vi igen krydser søen.
- A looking up north while cross the lake again.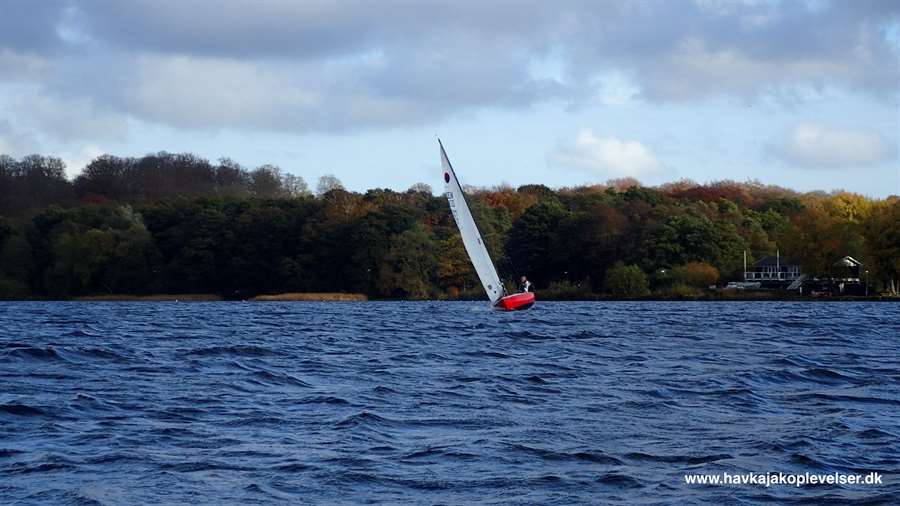 - Vi bliver meget hurtig enig om det må være koldt at side stille i vinden da vi møder en sejljolle.
- We very quickly agree, it must be cold sitting still in the wind whenmeeting a sailing dinghy.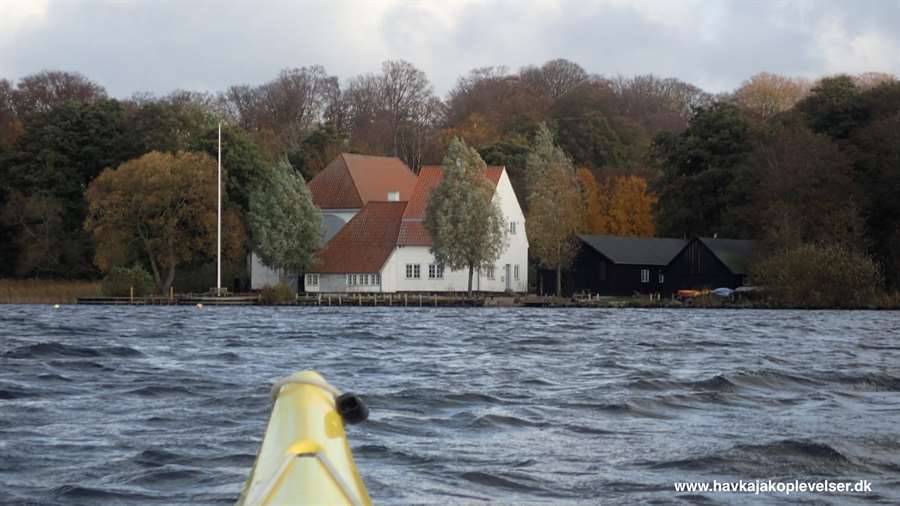 - Bådhuset ved Sørup havn, som er den eneste i søen, om sommeren et dejligt udflugtsmål.
- The boat house by Sørup harbor, which is the only one in the lake, in the summer a nice excursion destination.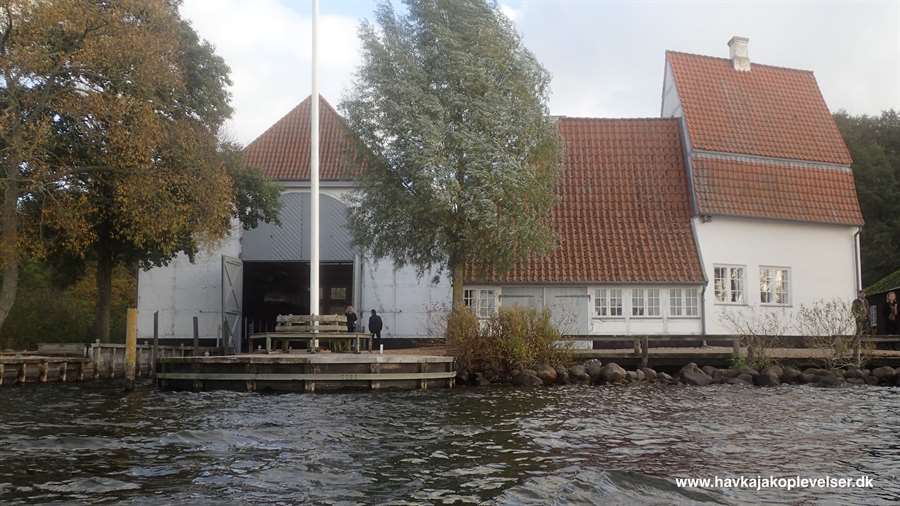 - Porten til venstre, er hvor kongehuset har kajakker og mindre både, samt turbåden der sejler med turister om sommeren.
- The gate on the left is where the royal house has kayaks and a few smaller boats, as well as the tour boat sailing tourists in the summer.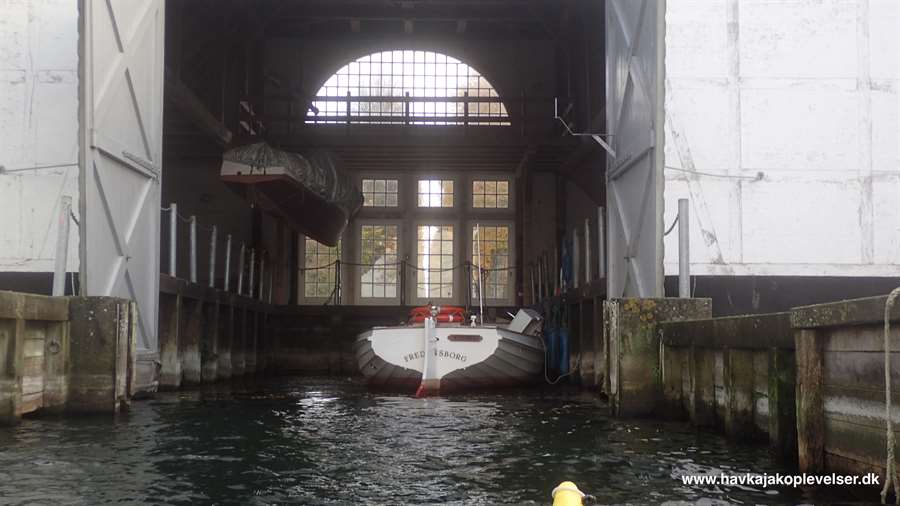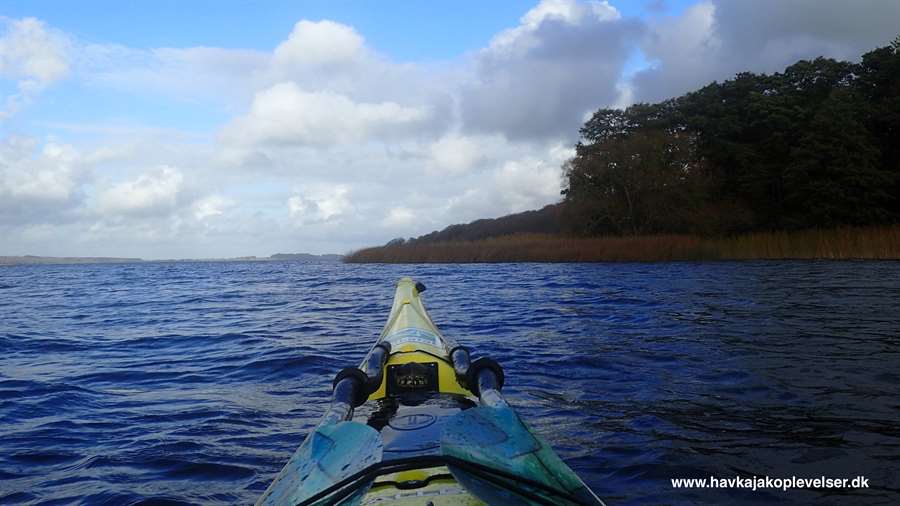 - Fra bådhuset ror vi mod nord.
- From the boathouse we paddle north.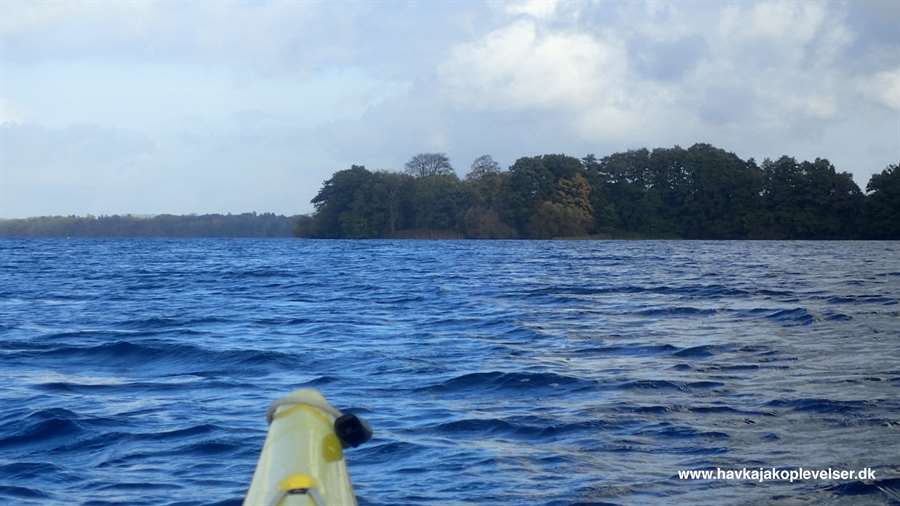 - Østsiden af søen byder på mange bugter og vige, i modsætning til vestsiden.
- The east side of the lake offers many bays and coves, as opposed to the west side.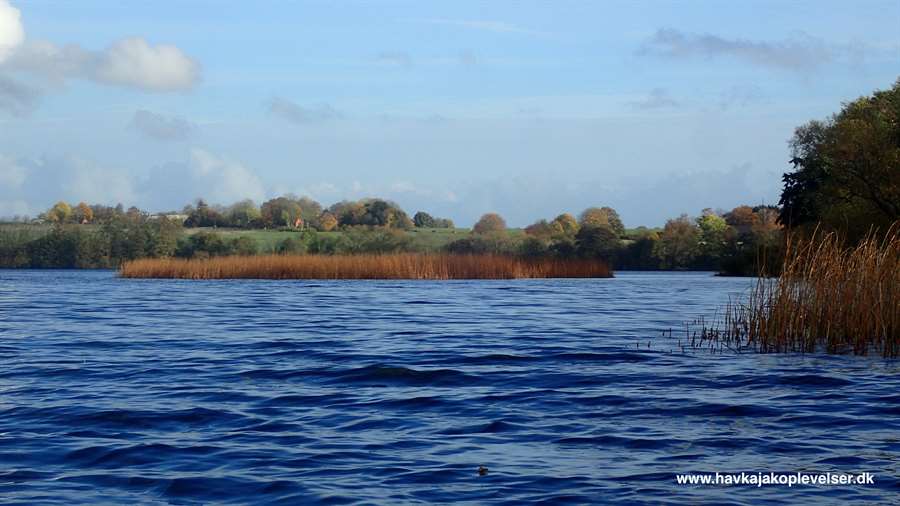 - Flere steder er der mindre sivøer.
- In several places there are smaller reed islands.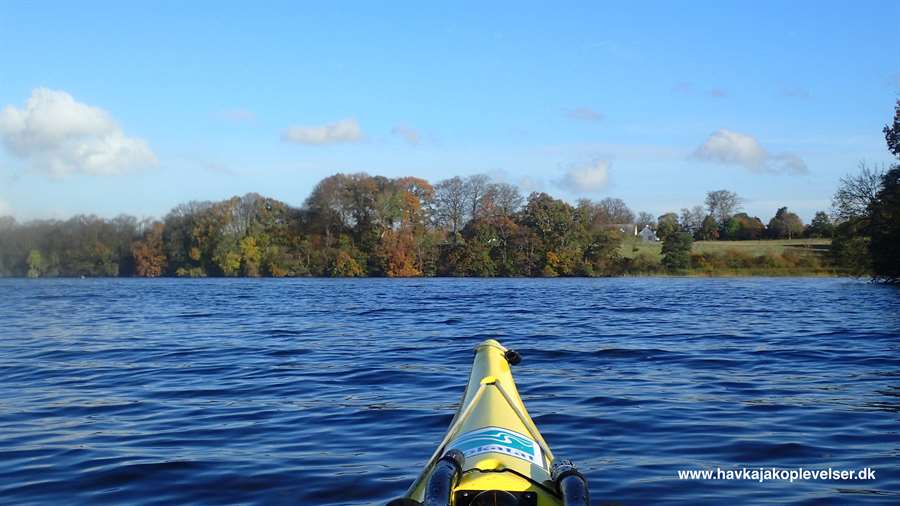 - Vi nyder solen og turen tilbage mod bilerne.
- We enjoy the sun and the trip back to the cars.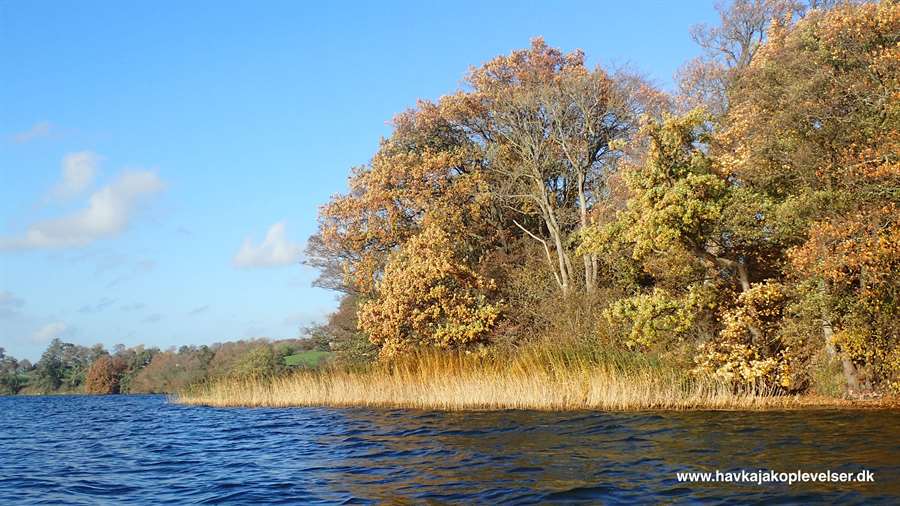 - Dagen startede med en kold vind under et tungt skydække, men en noget anderledes afslutning på dagen.
- The day started with a cold wind under a heavy cloud cover, but a somewhat different end to the day.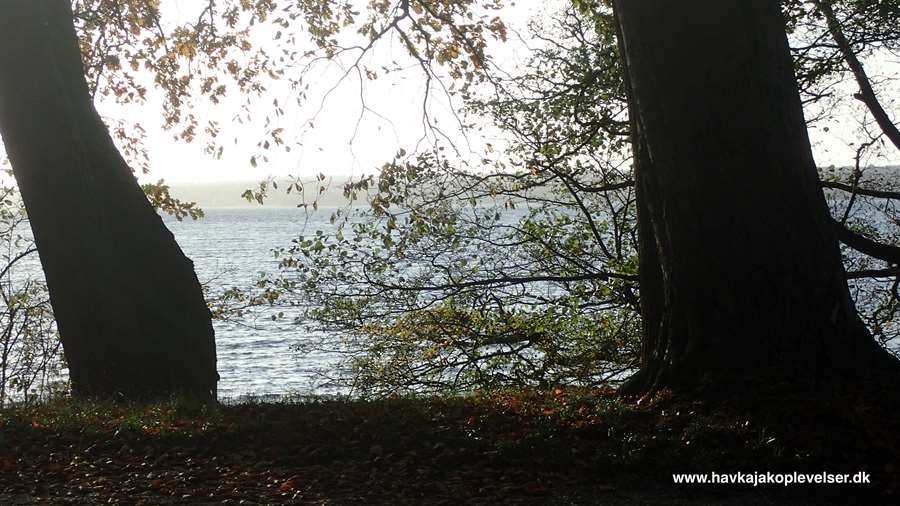 - Jeg plejer gerne at tage turen Esrum Sø rundt 3-4 gange om året hvor skovens årstider kan nydes i kajakken.
- I usually take the trip around Lake Esrum 3-4 times a year where the seasons of the forest can be enjoyed in the kayak.
Venlig Hilsen / Best Regards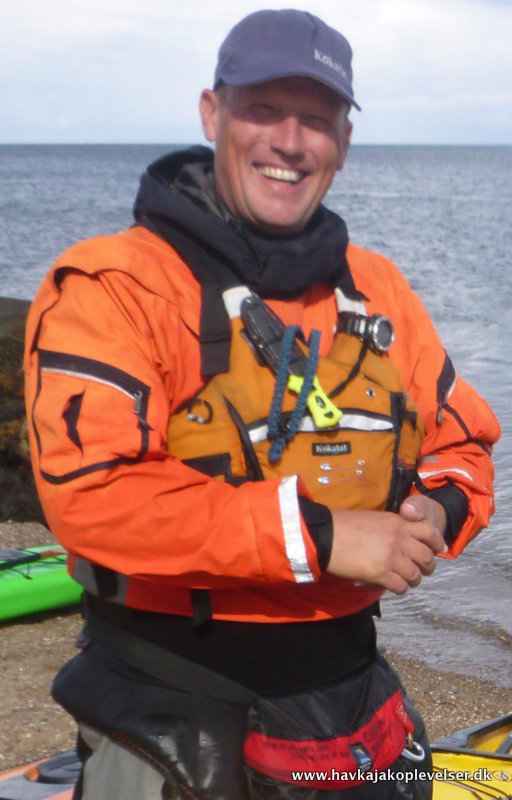 Christian Wiegand
Facebook: Tosset med havkajak / Mad about sea kayak
Instagram: cwseakayaking
Twitter: @cw_sea
Supported by Teamkayak - www.teamkayak.dk